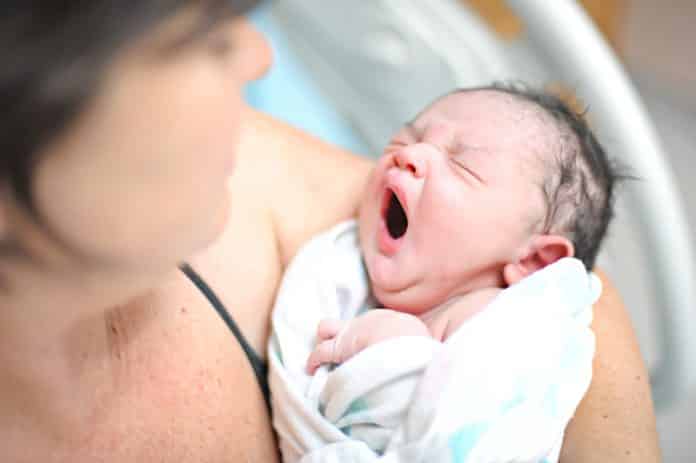 CONTRIBUTED BY HEATHER GELORMINE

We have two types of posts on Okinawa Hai that receive a huge amount of comments from our readers, both in the form of questions and answers.  One of these is about housing, for pretty obvious reasons: we all have to sleep somewhere at night.  The other is about being pregnant and delivering babies while on Okinawa, because, well… babies happen. 
We've got several posts on the site that cater to the interests of those who want to know more about the latter subject, but reader Amanda recently brought to our attention that some of this information is a bit outdated:
My husband and I are moving to Okinawa in exactly 40 days! For the past month or two I have diligently used Okinawa Hai! as a great resource for finding information about the island.  Now I have come across a topic that has not been recently updated and I need some help. I am 28 weeks pregnant (due Dec 15th) and will be delivering on Okinawa.  I have already read through old posts regarding being pregnant/giving birth on Okinawa that were posted back in 2007/2008. In all honesty the overwhelming majority of the posts were terrifying. 

As a first-time Mom, I was wondering if we could make a new post for people to respond to in regards to the Naval Hospital Labor and Delivery facilities/services for today (2011).  I realize that a lot of things can change in 3-4 years and I want updates from new moms who have recently given birth at Lester, especially since I have read that they did some remodeling/upgrades a year or so back.  If you could please make this post for me for people to respond to, I'm sure all new incoming preggos out there would appreciate it as well.
To read the other posts and reader comments, check out this one, our first post on the subject with 95 comments/questions.  Or this one, which is basically an extension of the first post and with 49 comments/questions.  Or you can take a look through all the posts we have on the following topics: Adoption, Pregnancy, Labor & Delivery.  Because we're hoping to initiate a new conversation on the subject of pregnancy, labor, and delivery while on Okinawa, we've closed the comments on the previous two posts and will hopefully begin anew here.
So readers: have at it!  Have you recently delivered a baby at Lester Naval Hospital and have some feedback for those who are going through the process soon themselves?  For those of you for whom this was not your first birth experience, how did it compare to a stateside birth?  Is there anything our new moms and dads should know to expect?
Note: Because many times questions asked in the comments on posts will often go unanswered, also try taking them to one of our online communities to get some answers from those fast-paced groups.
Thanks to all of you who can help make this process (a teeny, tiny bit) less frightening for all our parents-to-be!