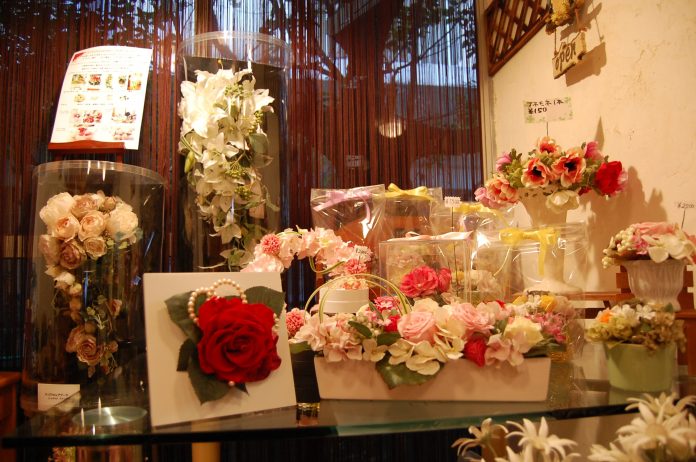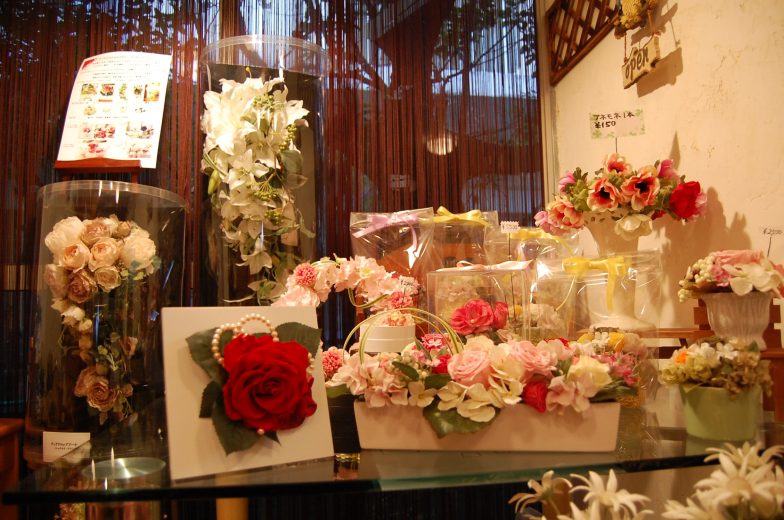 Prairie Custom Flower Shop.
CONTRIBUTED BY ANTHONY CAMINA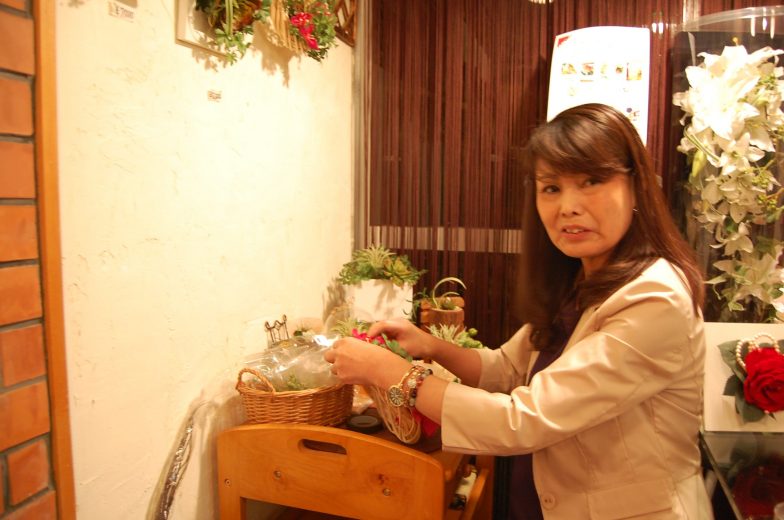 30 years ago Yuriko Takayama began her professional career as a dentist in the mega-metropolis of Tokyo. After a 20-year career, she decided to transition to a less stressful medium which was her true love, flowers. Most westerners are familiar with florists or the art of Japanese flower arranging called Ikebana. What Yuriko does is a step further.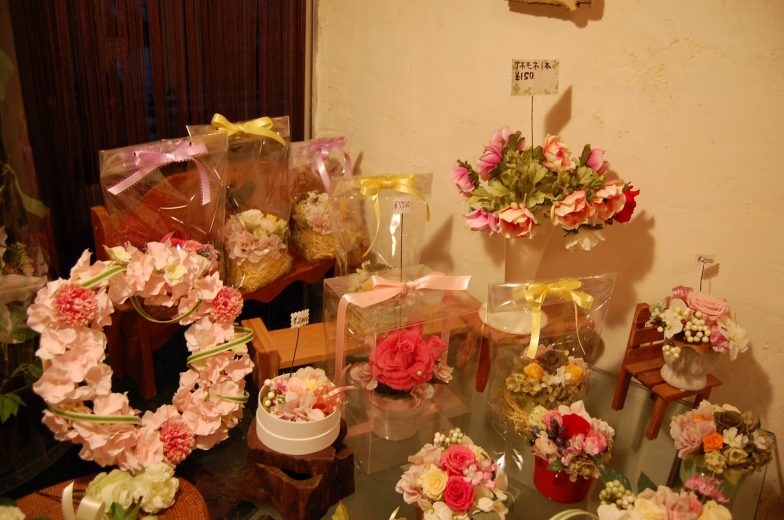 In Japan, the New Year is an equally important holiday as many from America consider Christmas. Where someone in the United States often displays a Christmas Tree, Christmas Wreath or mistletoe, the Japanese often display a particular type of decoration called Okazari. Traditional Okazari is made with bamboo, pine, and straw but in the past few years, many artists have expanded on tradition to make beautiful works of art.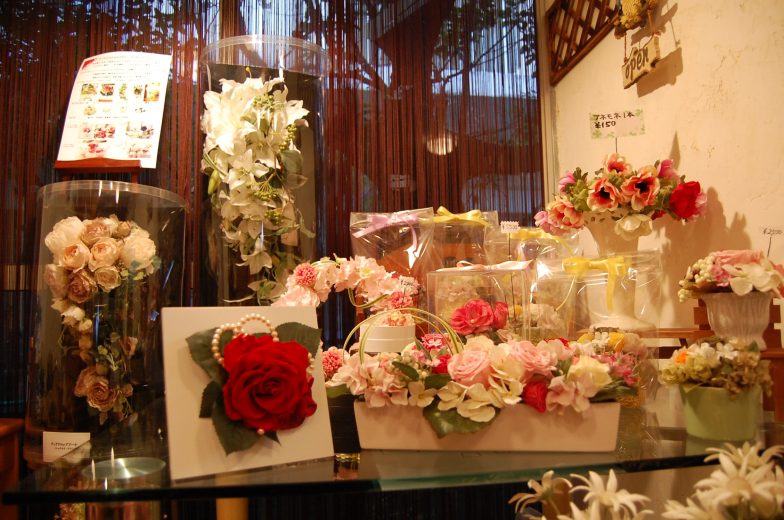 Today high-quality Okazari arrangements are made with artificial flowers because of the expense and time it takes to put a proper display together. These artificial flowers are not the cheap plastic things found at a dollar shop but are carefully crafted recreations made from high-quality materials. Artist-created Okazari in the mainland is more frequently displayed throughout the year, and not just around the New Year holiday.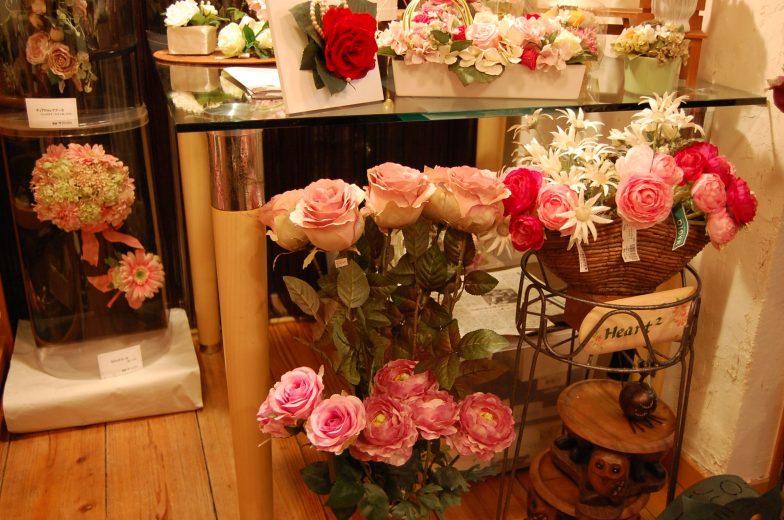 For ten years Yuriko worked in Tokyo making Okazari arrangements for large commercial businesses, luxury hotels, weddings and high-end department stores such as Seibu. After a great deal of success, she decided to relocate to her childhood home in Okinawa. Now she desires to introduce high-end Okazari from the mainland to Okinawa. Yuriko is also making her Okazari crafting skill available to the general public and has begun taking orders from a small shop in Nago.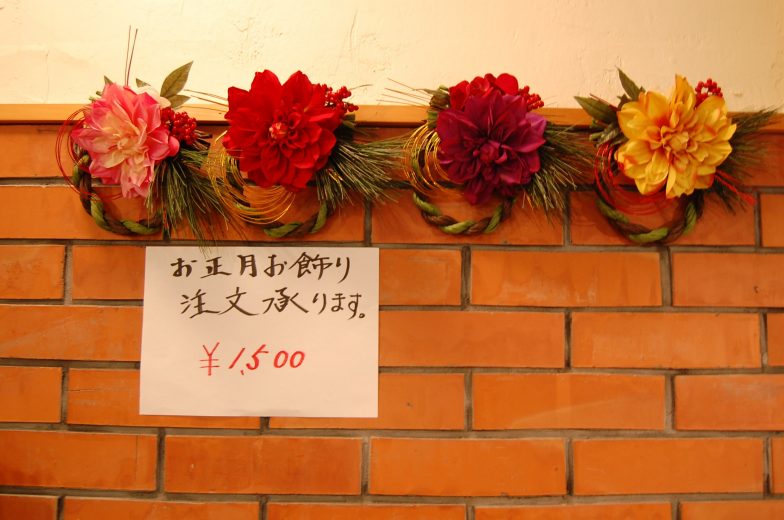 Yuriko has named her new business "Prairie" and sells pre-made arrangements and can make custom Okazari for special occasions or at the request of the customer. Pictured are some of her ready-made arrangements such as the wreaths which have about 7 inches in diameter.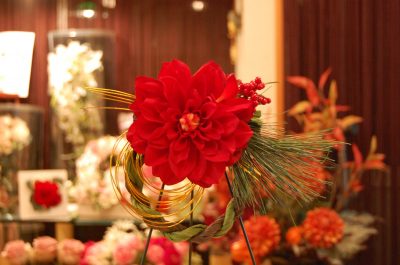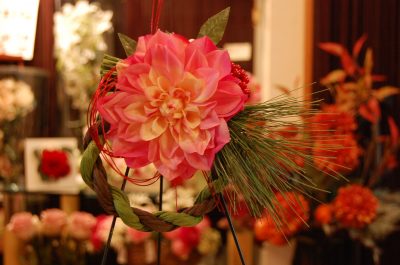 Currently, Prairie only accepts yen which can be paid when ordering or picking up. Yuriko will also deliver Okazari arrangements with coordination from the buyer. She can be located in the Heart 2 salon in Nago City; however, for English orders, it is requested that you use her email so she can translate the order.
---
Prairie Custom Flower Shop
Email: smile26760@gmail.com
For custom orders please contact her two weeks before expected pickup or delivery
Payment: Yen only
Salon hours: 1130-1900
Phone: 0980546810
Address: 1 Chome-2-20 Agarie, Nago-shi, Okinawa-ken 905-0021, Japan
GPS Coordinates: 26.586003 127.985462
Directions:  In Nago; Heart 2 Salon is next to big San A