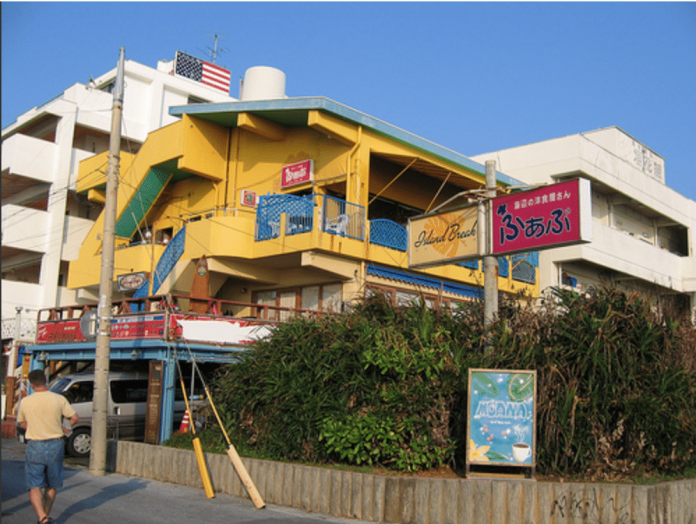 originally uploaded by downtownjuliebrown.
CONTRIBUTED BY JULIE
So I love this little hole in the wall on Sunabe. It meets all my standards for a good restaurant. Great food fast, relaxed atmosphere, and super cheap. Definitely the ultimate value as the ocean side view alone is worth the 790 yen. Plus the name is just so, well, FAB. They serve 8 kinds of curry from mild to super Thai spicy. Salad, french fries, and orange slushy are included in the price. For an extra 160 yen they will serve you some naan as well. They are pretty kid-friendly in that they do have high chairs (plus of course french fries and orange slushies equals two-year-old eating entertainment). That and you can always go for a sunset walk on the seawall after dinner. Go, try, enjoy!
Phone: 098-936-5964
Address: 1-655 Miyagi, Chatan
Google Maps Coordinates: 26.3271238, 127.74546229999999
Directions (from Kadena Gate 1):
Turn left out of gate 1. Tun right at the first light (by US Auto Sales). Make a left at the last light before the seawall. Make a right at the first light after that. You should see the totem pole by the seawall. Turn right and restaurant Fab is the bright yellow building down the street on your right. The Restaurant is on the 3rd floor above Island Break. Restaurant FAB is located between Sunabe Cocoks and the totem pole.