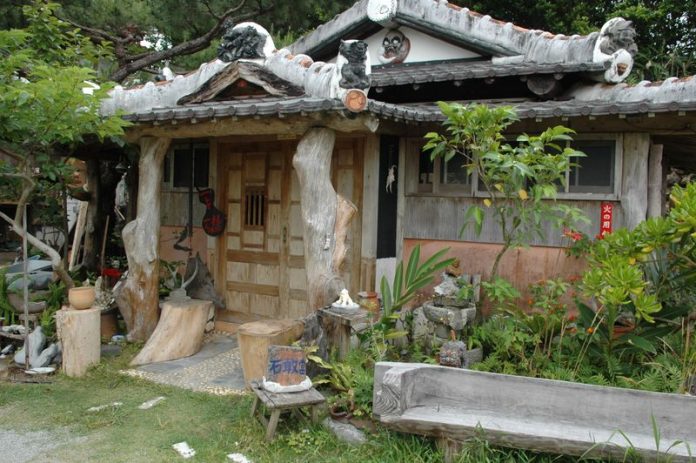 Editor's Note: Thanks to Tamara for leaving the following information in our comments. Sachi's was closed down but appears to have reopened.  Here's what Tamara told us:
"Sachi has moved her antiques from her Nago store to her new location in Urasoe. She is located near Camp Kinser off of 58 (updated directions at the bottom of the post). The store is no longer large enough to carry all of the antiques that Sachi had up in Nago but you will find an amazing selection of obi and kimonos and a wonderful selection of accessories! Sachi often has special sales at the Marine Gift Shop and RyBo in Naha. So it is best if you call prior planning your shopping trip to make sure the store is open. 090-5473-5557 You can also call the same number to make reservations to make shisa dogs. The making of the shisa is still located up in Nago. Make a day of it and plan to have lunch at Pizza in the Sky while you are up there!"
CONTRIBUTED BY LARISSA TRAQUAIR
Do you like to venture away from your base?  Is looking for something unique fun for you?  Then this gem of a shop, that sits up on a hill in Nago, is your kind of place.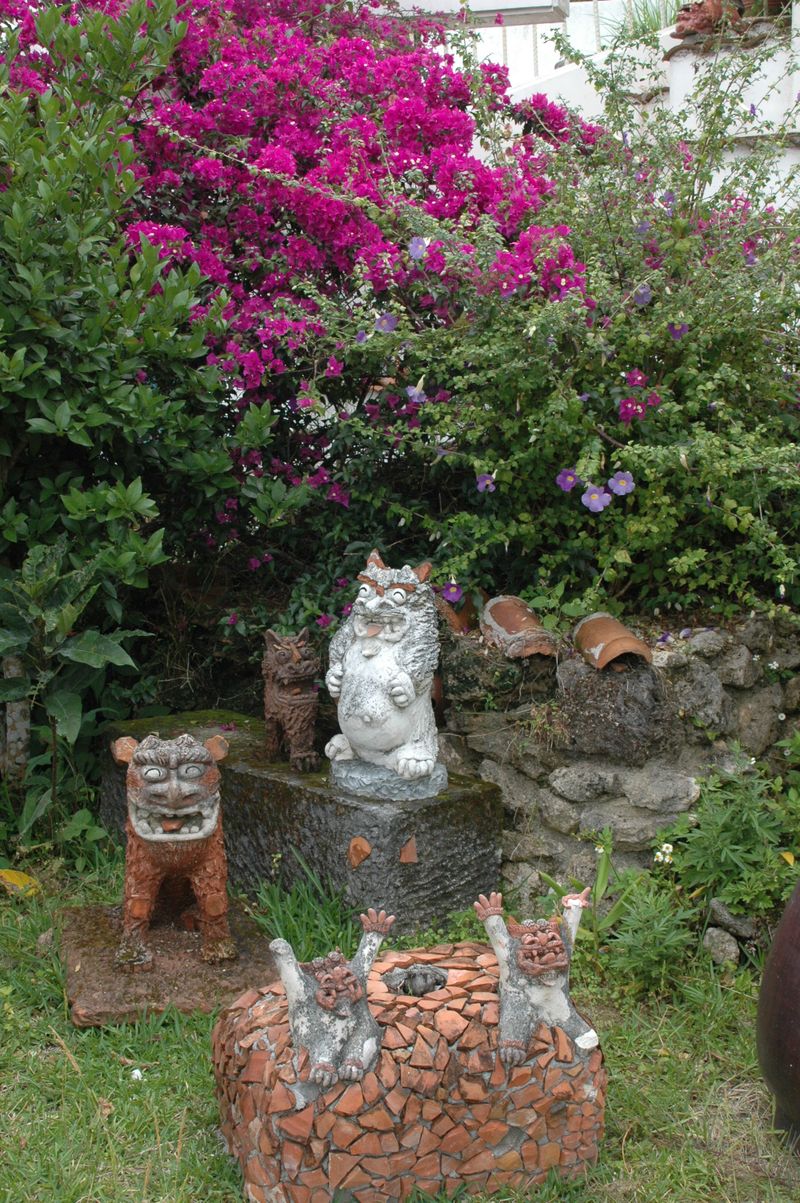 Since this is my second tour here with my Marine, I have had the pleasure of watching this shop grow into a Japanese treasure that Americans love to visit.  What's fun about Sachi's is you never know what you'll find – a new pottery piece that costs less than $20; a beautiful kimono for $100; a new pack of puppies running around the yard and possibly a new building.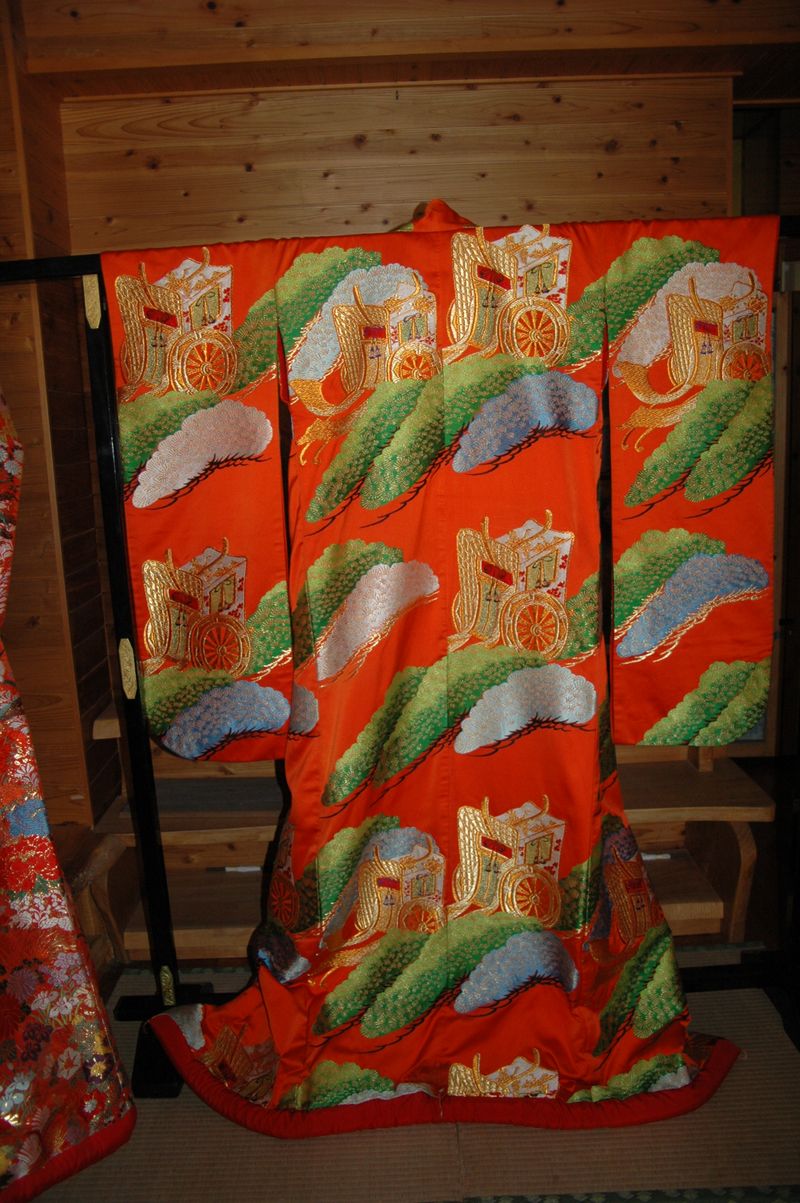 Several of the buildings on the property didn't even exist 8 years ago but they are a welcomed addition.There are at least 6 different buildings on the property and you are able to look into and shop from most of them.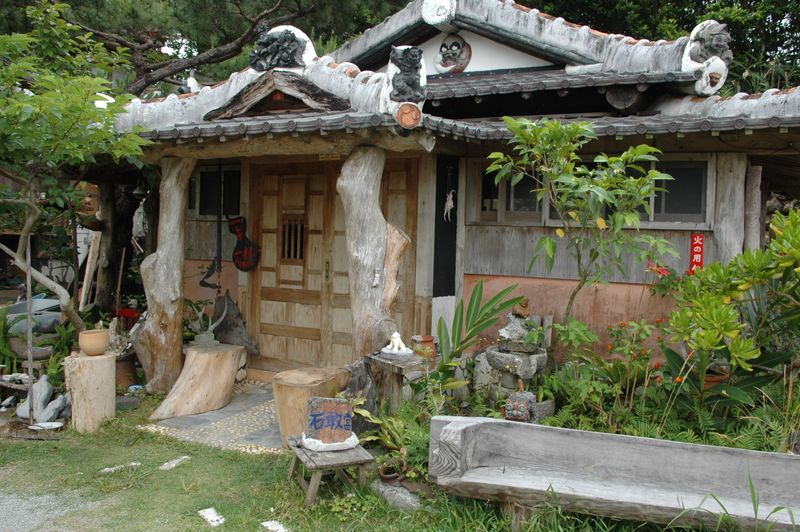 There is even a small basement type area near the main building where you can find some bargains.  Their property is a great place to wander around, play with the puppies, find fun stuff to buy and take great photos!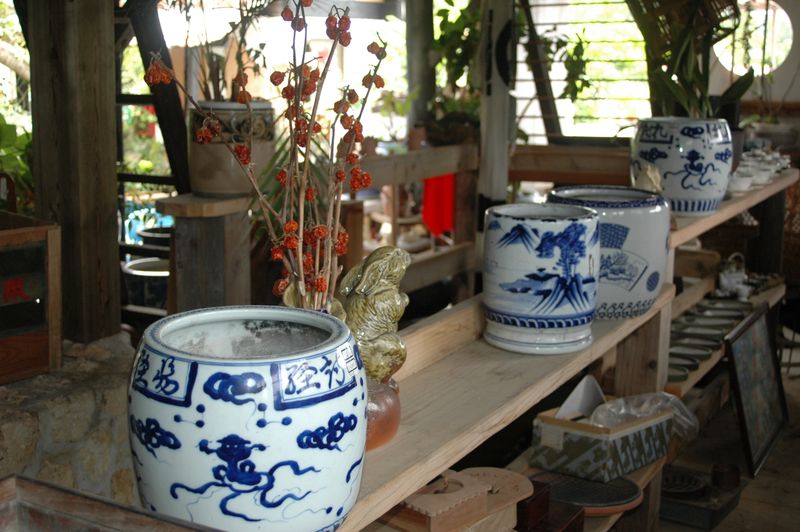 My understanding is that all of Sachi's pieces, kimonos, obis, etc. come from mainland Japan and new additions are arriving often.  Sachi even leaves her little haven in the sky to bring her wares directly to us at Island Treasures – the Marine Gift Shop on Foster.  Though it's not as adventurous to drive to Foster, it is more convenient and the proceeds of the sales of all of our gift shops go to local charities.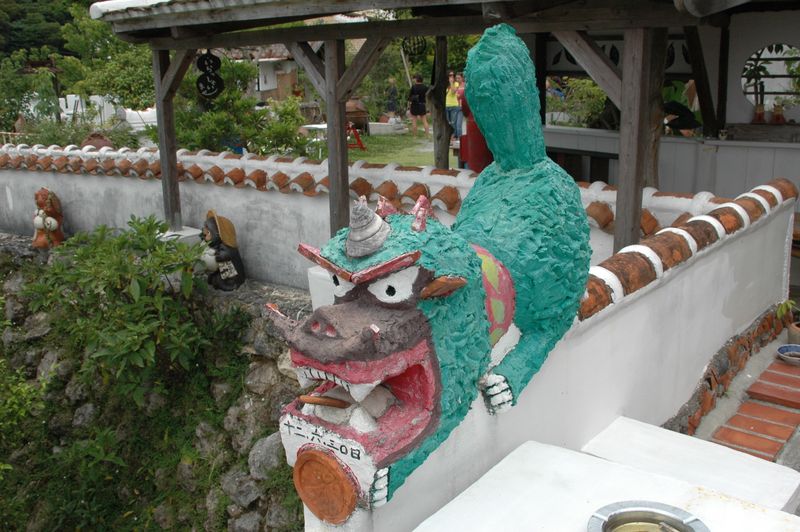 One of the newest additions to this favored shopping spot is the ability to make your own shisa.  You pay Y3,000 per person for a 2 hr. session or, if you have a group of 4 or more you only pay Y2,500 per person.  You do need to call ahead to make reservations.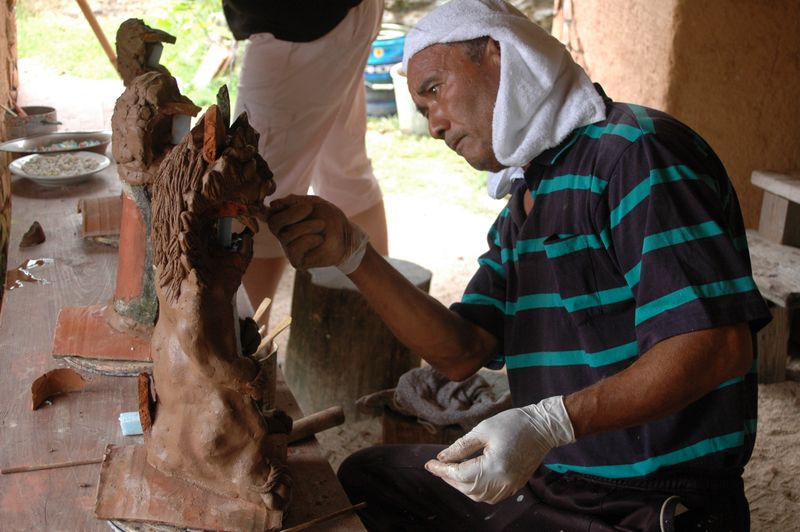 Not only is this a great place to find something no one else has, it's also a really fun place to go with girlfriends on a day out.  I have also taken visiting relatives and it's always a hit.  It use to be our tradition to drive to Sachi's and then have lunch or dinner at Pizza In The Sky – also a hit with visitors from the states.  Nago has a lot to explore so bring your camera, lots of yen and your appetite for shopping!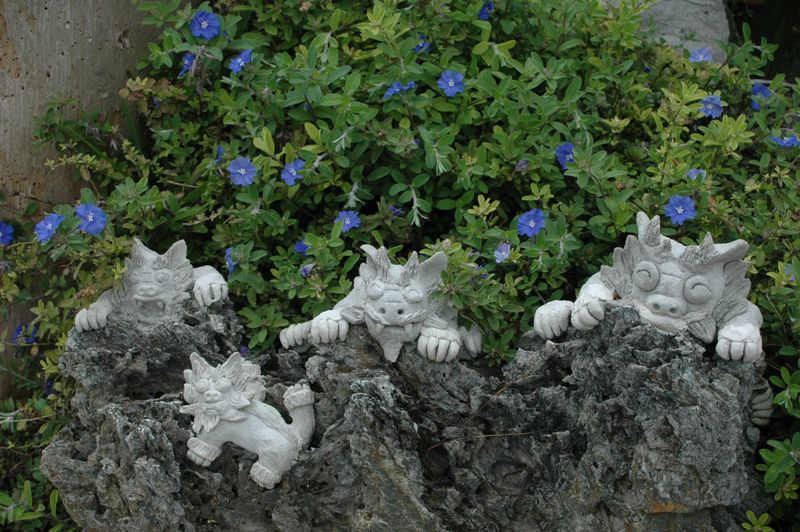 ---
Sachi's Japanese Antiques
Payment:  This store takes Yen and dollars
Hours:  Monday – Sunday 10:00 a.m. – 6:00 p.m.  Hours may vary, so please call ahead.
Contact: 090-5473-5557
Website: https://yamanosatoan.com/en/
Address: 1 Chome-2 Izumizaki, Naha, Okinawa 900-8571, Japan
Google Coordinates: 26.2514226, 127.70464059999995
Directions to Urasoe Shop:  Coming from Kadena: Head South on 58 towards Camp Kinser. Once you get to the first Kinser gate (it will be on your right) keep driving for another 5 minutes. You will pass a pachinko parlor on your left. The sign for the pachinko parlor is a large person in a rainbow colored attire. You are now going to look for a large 3 story building with a big empty parking lot next to it. This too is on your left. The sign on the building is green and yellow and will say Cafe . (** as of 9-1-2013 the building is wrapped in scaffolding and green tarps) STOP at that set of lights! You will be turning left there. The Street name is North Miyagi. It is VERY narrow. You will come to a stop. Turn left. You cannot turn right as there is a building there straight is a one way street. Drive about 100 meters and you will be making a right at the UCC red vending machine. Sachi's store will be the 3 story white building. There will be many handmade shisa and frog statues out in front. Her store is on the 2nd floor. Parking can be tricky but as we all know parking anywhere in Okinawa can be! If you feel like you need help with directions please call the number listed below.
To get to the Nago location to make shisa: 
Take the expressway North towards Nago until it ends – exit 10.  Follow 58 until you reach 84 and make a left.  You will pass the Pineapple Park and keeping driving for at least 10 minutes.  Make a right onto route 115 and follow as it winds up the hill.  You will eventually see a small sign for Sachi's – follow until you have arrived at the bottom of their property.  Their driveway is awkward and slightly sttep but very doable.  Take the driveway to the top and park in the dirt parking area.  Allow yourself at least an hour from exit 5.