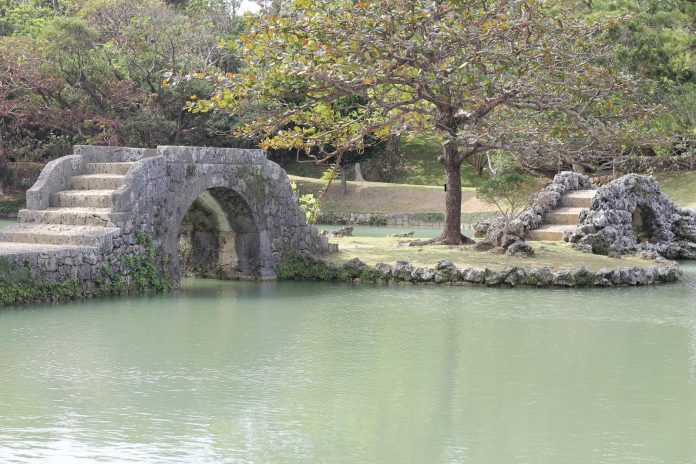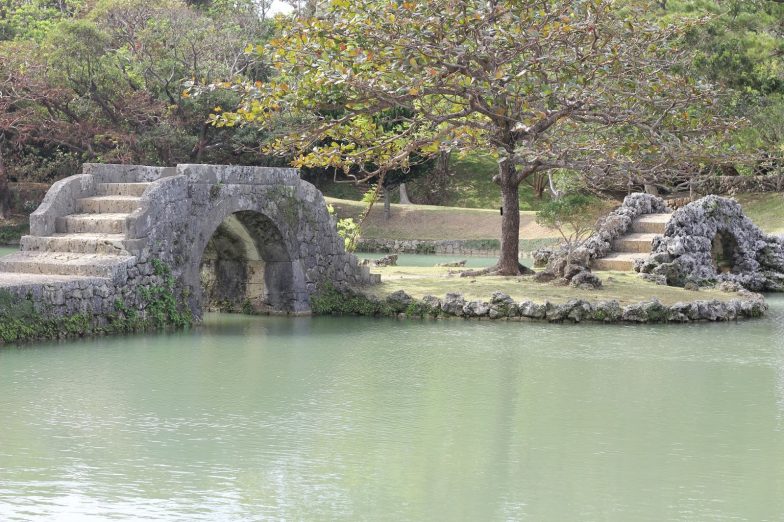 Editor's Note: Shikinaen Garden was originally reviewed on Okinawa Hai on February 12, 2009; you can read a PDF copy of that original review HERE. The post below is an updated take on this restaurant, published November 13, 2014.
CONTRIBUTED BY KASSIE O'DRISCOLL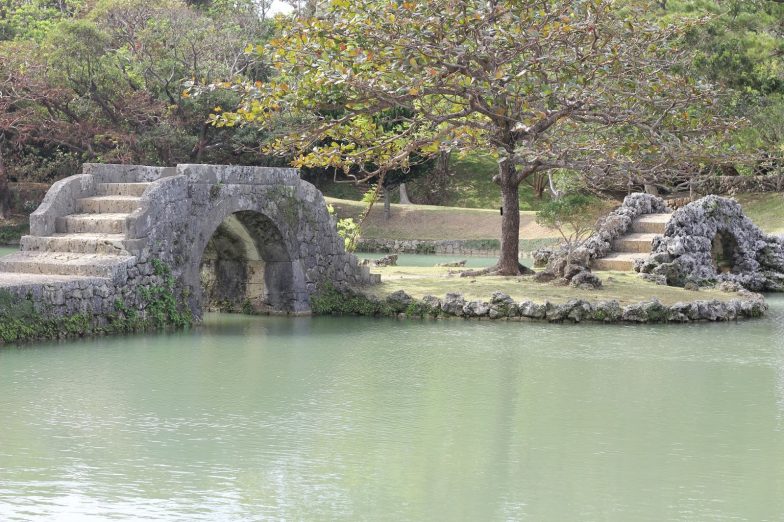 My sister-in-law and I ventured out to Shikinaen Royal Gardens for her birthday. We got lost often, but it was okay because we were enjoying the adventure without the husbands stressing us out about making a wrong turn! Ha! At first, we thought that it was next to Shuri Castle and it was a nice day, which was a perfect excuse to see both. Spoiler alert: it's not next to Shuri Castle.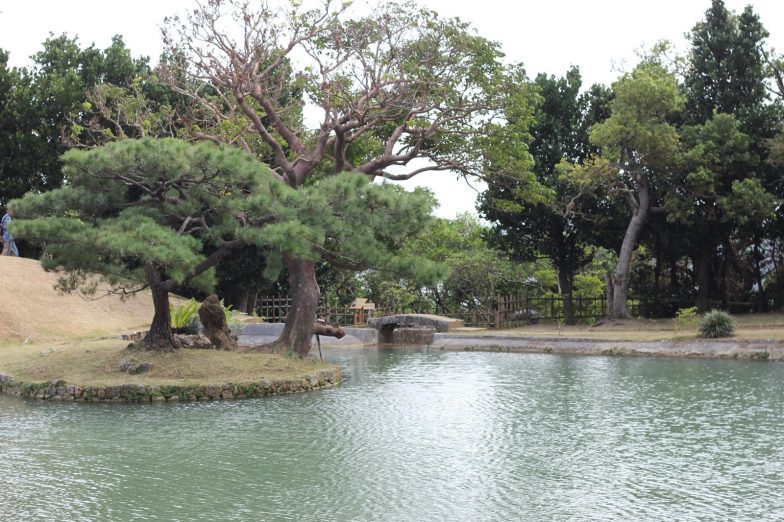 After walking around Shuri with no success we decided to ask some people. After they literally laughed at us and told us to take our car, we decided to listen… and I'm really glad we did! We – finally! – found the gardens on the map and began navigating in that direction.
It seemed like everything was up hill from there! I mean it – there's literally no way we could have made it up the hilly road with a stroller. Ha! Don't get me wrong, you can easily combine the two for a day full of fun and a little history, too. You'll just need to drive from one to the other, but it's totally doable.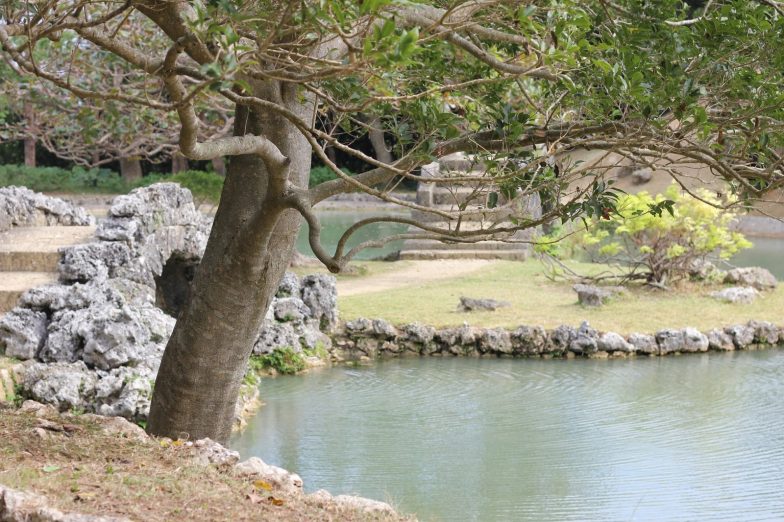 Shikinaen is a World Heritage Site and it's beautiful! You can see the entire gardens in about 30-45 minutes and is best during the cooler months, in my opinion. The beginning of the path has a lot of shade, but you are mostly in the sun when you're around the water.
The original gardens, from 1799, were destroyed during the Battle of Okinawa. The restoration process began in 1975. We noticed that some areas were currently under construction – we weren't sure if they were just cleaning the buildings or actually reconstructing them. Either way, it didn't take away from the overall appeal.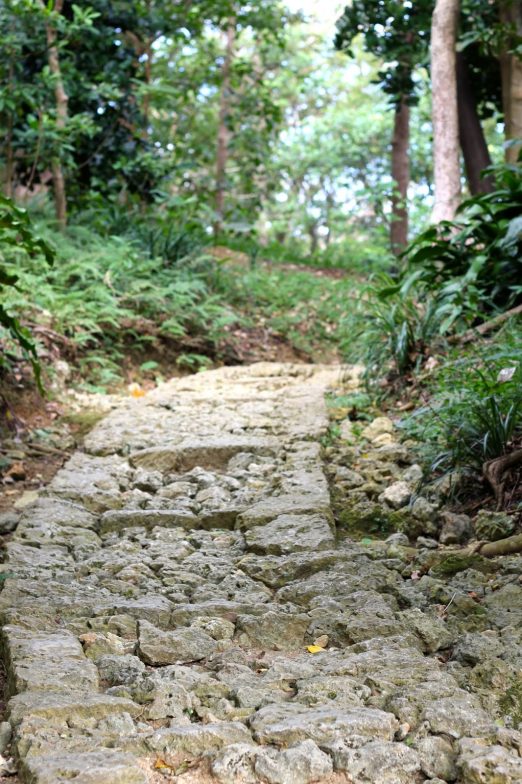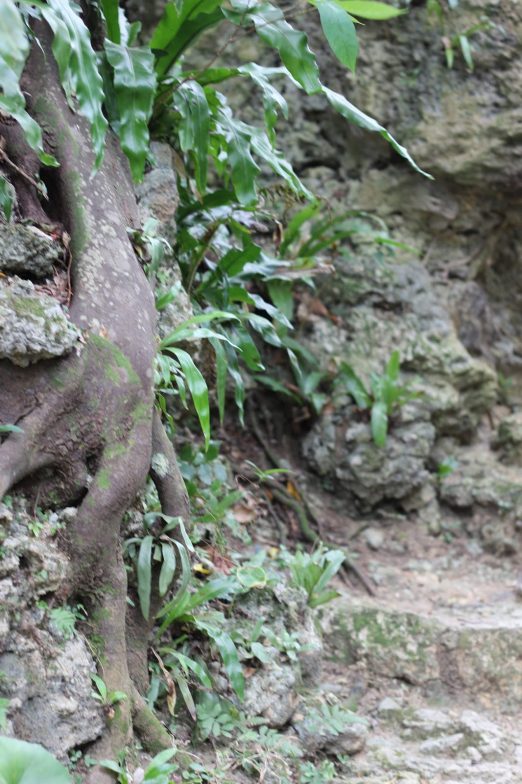 Be sure to wear appropriate shoes because the majority of the paths are stone or gravel. Strollers are not allowed, but they let you leave them right inside the gate at the entrance. We didn't have any issues parking – the lot is pretty big.
Admission:
Adults/High School Students: 300Y
Children: 100Y
Hours:
April – September: 9:00 am – 5:30 pm
October – March: 9:00 am – 5:00 pm
Closed on Wednesdays
Phone: 098-855-5936
Address:
421-7 Maaji, Naha-shi, Okinawa-ken, Japan
〒902-0072, 沖縄県那覇市真地421-7
GPS Coordinates: 26.2049504, 127.71482119999996
Directions:
Take the Expressway to Exit 1. Turn left onto 82. Turn right onto 222. Keep left to stay on 222. Then, if this wasn't already confusing, make a right to continue on 222. Make a left at the first light, about 450m down the road, and Shikinaen will be on your left.