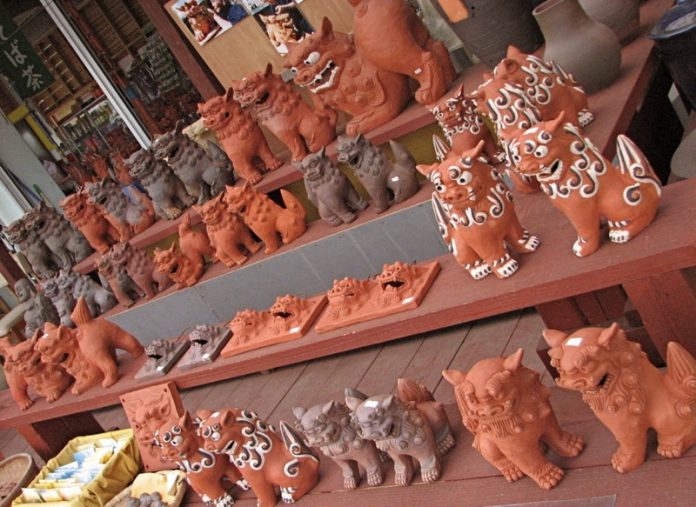 Editor's Note: We have a new article (published January 2015) focusing exclusively on Yomitan Pottery Village. Click here to read the new post on Yomitan Pottery Village.
CONTRIBUTED BY KAHO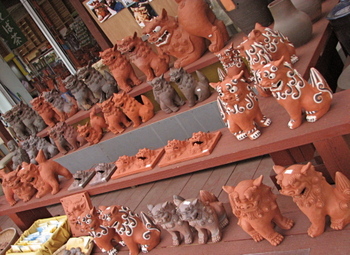 In Okinawa, you see a pair of shisa sitting at a gate, outside of an entrance, or sometimes on a roof.  They are the protection charm of the house.  One that has a mouth open is a male shisa and the other with a mouth closed is a female.  The male is supposed to be on the right side when you are facing them.
So, where can you find them?  There are many places that you can find shisa, but here I would like to introduce two places.
YACHIMUN NO SATO (Yomitan Pottery Village)
This is a second store on the left as you enter the Yachimun no sato.  We bought some potteries here and the store keepers were nice, so I took some pictures of the store.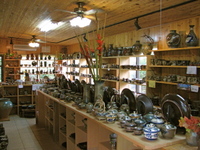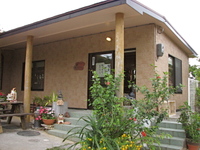 There is a restaurant right next to the second store on your left.  I think that this restaurant is attached to the store.  It's a cute little restaurant that serves some Okinawan and western dishes.  How about some coffee after you took a walk in Yachimun no Sato?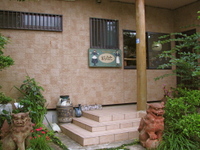 This is a climbing kiln.  You find it towards the end of the loop of Yachimun no Sato (if you walk the same route as we do!  :)).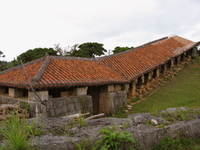 This is one of my favorite stores.  This store is located behind the Okinawan glass factory.  It's called "Utsuwa Ya", which means a store of dishes.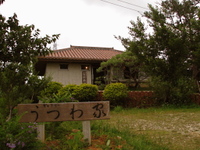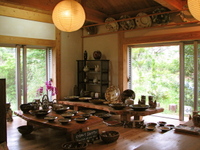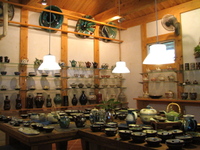 My husband and I like taking our guests to Yachimun no Sato.  It's a fun place to walk around and they might find something that they like to bring home as souvenir.
Hours
Directions
From Naha, head north on Highway 58 towards Nago. Keep left and continue through Kadena Circle on Highway 58. Turn left on Route 12 at the Kina crossroad. Look for a small sign saying "Village of Potters" in English. Turn right and follow the paved road to the left.
Copied from www.okinawaindex.com.
YOMITAN VILLAGE JOINT SALE CENTER
This is a store where you can find potteries made by various artists who live in Yomitan Village.  It's located right on Highway 58.  It's close to Yachimun no Sato.  Why don't you stop by here after you toured Yachimun no Sato?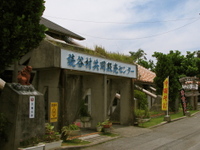 There is a very nice soba restaurant attached to the store.  I had a typical Okinawan soba (noodle) dish and it was very good!  I recommend this restaurant for those who are traveling to the north.  Good place to stop by to eat and shop!
Directions
Drive north of Highway 58.  Pass the Kina Junction with Route 12.  Keep driving a little longer.  The center will show up on your left.  You will see those two shisa sitting outside of the building from Highway 58.