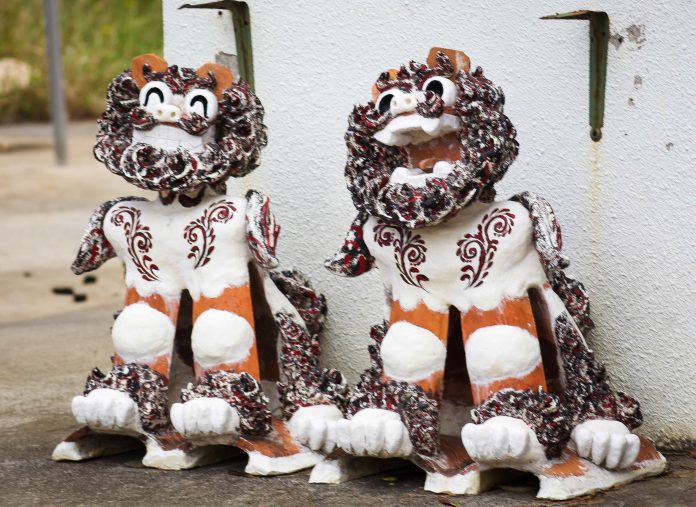 CONTRIBUTED BY MINDY MORRIS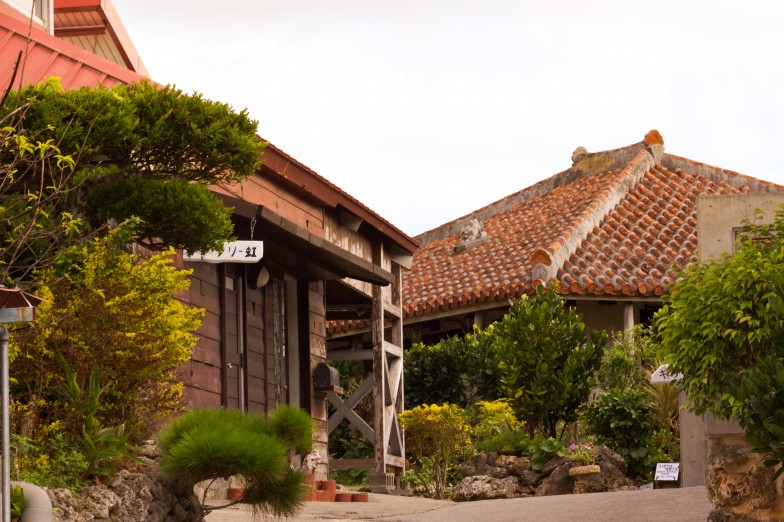 This adorable little village is comprised of a series of small houses, kilns and shops that sprawl over a small hill in Yomitan, just north of Kadena Air Base. Upon arriving, you park in a well-marked lot, and then meander by foot along the single paved path that connects all of the shops and studios.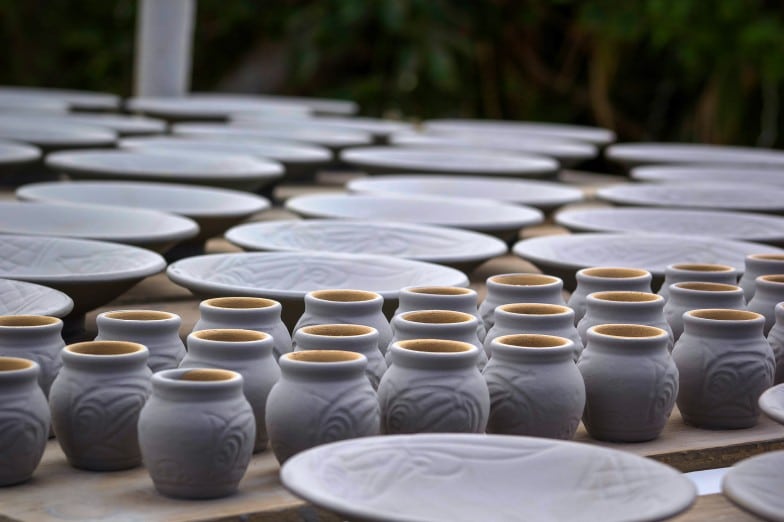 There are about 45 practicing potters and glass artists who work in this little district. Near the bottom of the hill is a glass blowing studio. Visitors can watch as these glass artists turn old bottles (and all kinds of other things) into beautiful works of art that are then sold in one of the shops. I could have stood there taking pictures all day. It's hypnotizing to watch them work.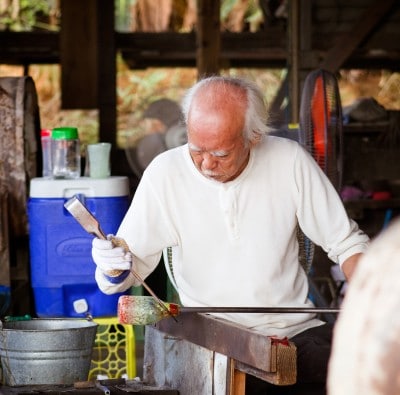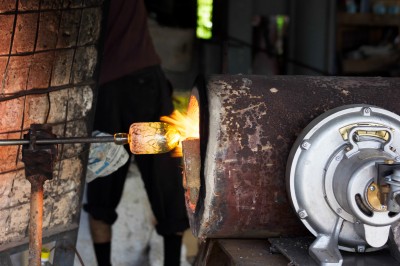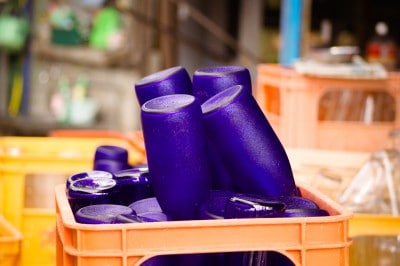 As you continue along, you pass lots of little shops and several red-roofed kilns, including one unique looking structure in the center of the village that we joked resembled a dragon, crawling down the hill. After further research, we discovered there is a pretty good reason for that. This building is actually an old style "climbing kiln" or Noborigama. Several times a year they still fire it up, and the glow produced as it works its glazing magic only serves to enhance its dragon-like appearance. These glazed pieces are sold alongside the more traditional Tsuboya pottery, which is the signature Okinawan unglazed pottery, so the more shops you explore, the more you will find something for every taste.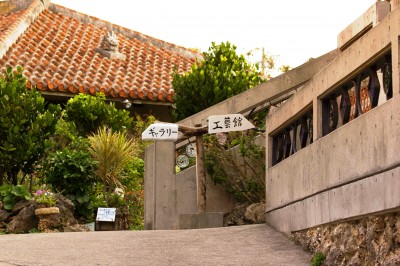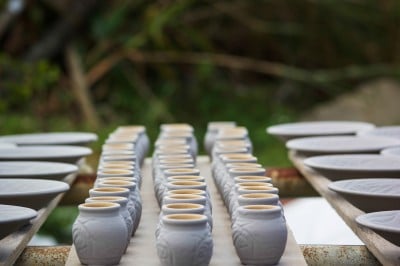 Pottery prices start around $10 and go up (and up, and up) from there. I found a darling little tea cup and saucer that I just couldn't walk away from for 2800 yen. All three of us had said we were on the look out for Shisa, but didn't find any that were quite in our price ranges, although I put considerable pressure on one friend to spend upward of 5,000 USD on a pair that were pretty magnificent.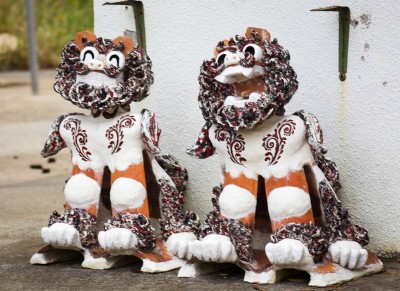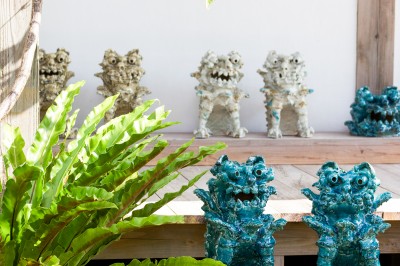 Hours: Yomitan Pottery Village is open daily from 9:00 a.m. – 6:00 p.m., though certain shops may vary their particular schedules.
Phone: 098-958-4468
Directions: From Kadena Gate 1, turn right on Highway 58, heading north toward Nago. Turn left on Route 12 at the Kina crossroad. There is a small sign that says "Village of Potter's," but it is tucked inconveniently behind a tree when you are headed North. (We had to loop around). Drive down a few blocks (it's tucked away in a residential area but is decently marked) and turn right at the next sign for the village. There is a paved road that leads to a well-marked parking lot.
Address: 2653-1 Zakimi, Yomitan-son, Nakagami-gun, Okinawa Prefecture 904-0301, Japan
Map Coordinates: 26.4026833, 127.74434289999999