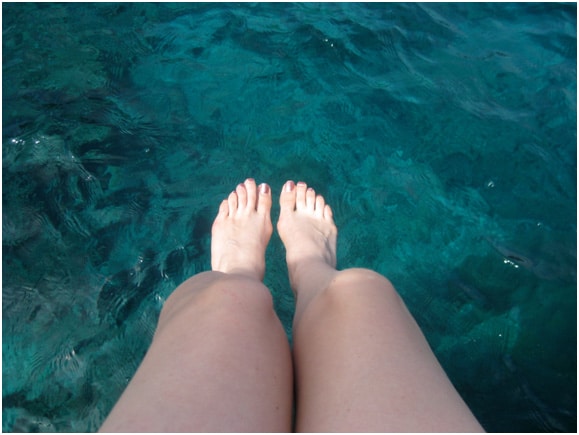 CONTRIBUTED BY MARY RICHARDSON
The Kerama Islands are a chain of lush subtropical islands about 20 miles away from Naha Port. Even before we moved to Okinawa, my husband and I had heard about the perfect snorkeling and scuba diving conditions there.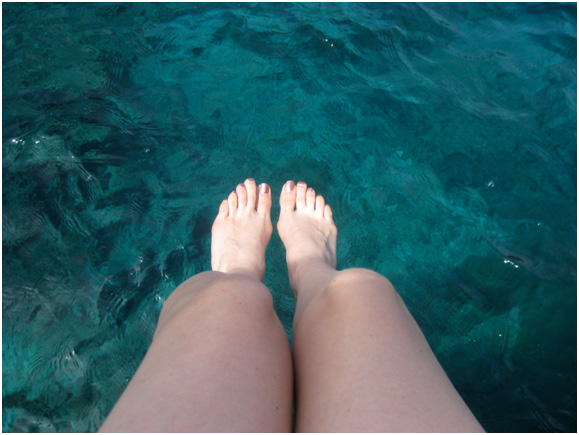 Eager to see for ourselves, we booked a snorkeling trip through Tours Plus on Camp Foster, and despite a somewhat rainy day last Saturday, we were not disappointed!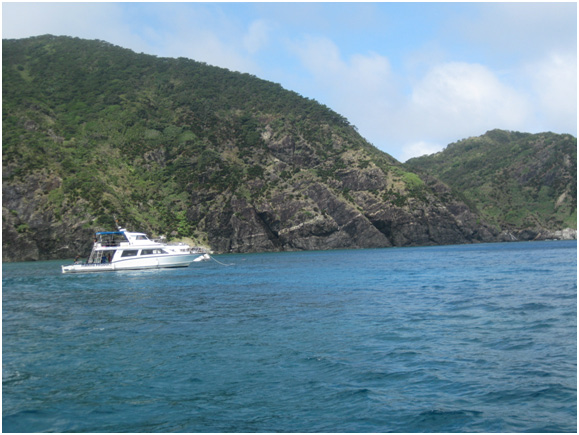 The islands are all different shapes and sizes, but they have similar green hills and white beaches. Very picturesque! The best thing about them, however, is the water, which is calm, warm, and extremely clear. It felt like we were swimming in a bath! We saw an array of different sea creatures including fish every color of the rainbow, large starfish, baby sea turtles, eel, and stingray. I even saw blue coral!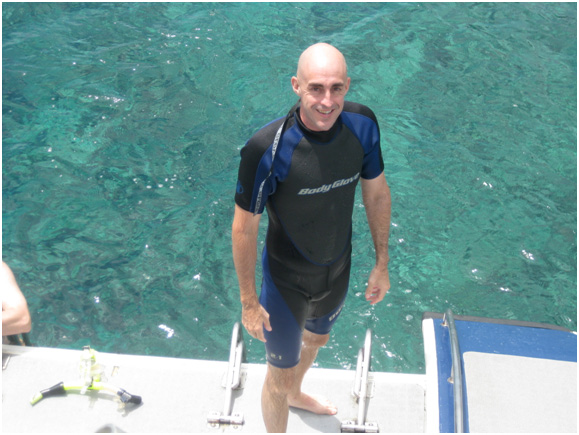 The tour cost $78 per adult ($45 for child ages 4-11) and it was an all day event from 8 am to 5 pm.  It included roundtrip transportation from Foster to Naha Port and at least two snorkel locations in the Keramas. On our trip, the boat captain was even kind enough to take us to a third location upon request. The boat has two decks and the top level can be used for sunning yourself or doing cannonballs into the crystalline water below. I definitely recommend it!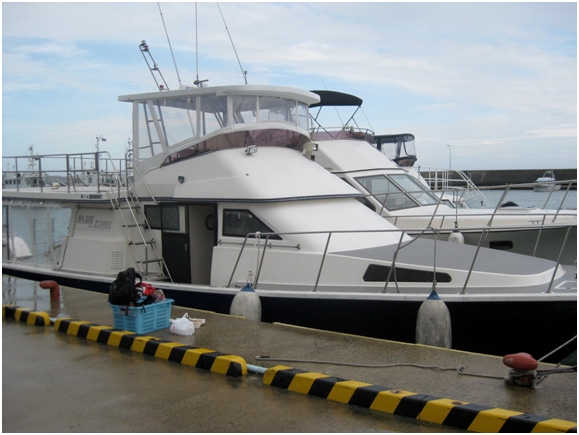 You are responsible for your own food and drinks and snorkel equipment. I rented mine from Tsunami Scuba and it only cost $6.50 for the day. I recommend you rent your equipment the day prior though as they tend to run out if the weather's nice! If you do so, make sure to test the fins to make sure they don't slip off in the water! Some people on the tour also wore wetsuits, but I managed just fine without one.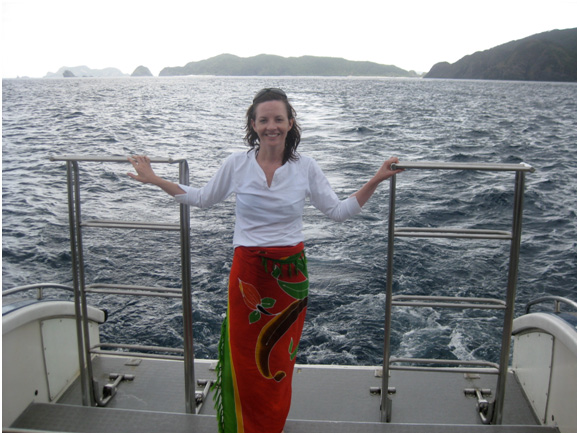 The tour is scheduled about twice a month during the summer.
Tours Plus Foster: 646-3502
Tsunami Scuba Foster: 645-4206