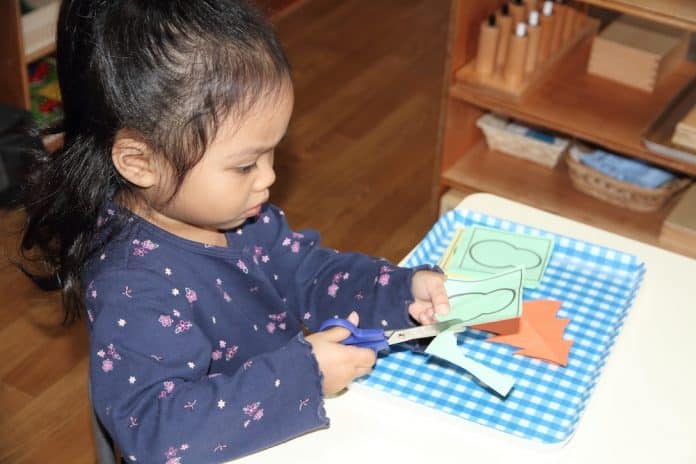 For all you parents looking for a preschool that suits your kids, we're hoping to add a little something to aid in your search. Parents of children who attend various preschools on island have filled out a series of questions about the schools for the benefit of the rest of us. We welcome more than one voice on each school since everyone has a different experience, so please feel free to add in your two cents in the comments.
If your child attends a school that has not been reviewed on this site, please contact our Submissions Manager for the template.
CONTRIBUTED BY JAMIE COTTERELL

St Josephine 1
Name of School: Saint Josephine Montessori School
General location of school: Close to 58 near Camp Kinser, go to Pipeline Dori it is behind the Kamimori Junior High School.
Ages of Your Kid in this School: 3 years
Contact Information: st.josephinemontessori@gmail.com or 098-878-5623


St Josephine 4
ADMISSIONS/ENROLLMENT:
What is the current number of students? Three right now, it's a newly built school
Is enrollment open/year-round enrollment or per semester? Year Round
Does my child have to be potty-trained to attend? yes
Can I bring my child in for a pre-enrollment visit? Yes
DAYS AND HOURS:
What are the school's hours? Academic hours: 8:30 a.m. – 2:30 p.m./Extended hours: 6:30 a.m. – 6:00 p.m.
Is the school on a Japanese or American schedule? Japanese but they also celebrate Christmas like the Americans
How flexible is the school with pickup and drop-off times? Very

St Josephine 3
COSTS:
What are the registration fees? ¥5,000
Breakdown:
• ¥5,000 Registration
• ¥1,500 Insurance
• ¥20,000 Supply fee (10 months worth)
What are the tuition fees?  ¥40,000/mo for 12 mos. for PreK/K room (ages 2years 10 months to 6 years old)
Are any discounts offered for referrals, siblings, volunteering, working there, etc.? Yes, for tuition, 2nd child receives @ 7% monthly discount and 3rd child will receive 10% monthly discount.
Is there a late-pickup fee?
• 10-20 minutes – ¥500
• 21-30 minutes – ¥1,000
• 31-40 minutes – ¥1,500
• 41-60 minutes – ¥3,000
How and when does the school require payment (in yen, dollars, etc.)? Due 3rd of the month prior to month of attendance. Due in yen. Late fee charge of ¥200/per day after the grace period of 3 school days.

St Josephine 2
PARENT INVOLVEMENT & INTERACTION:
Does the school encourage spontaneous visits from parents? Yes
How do you communicate with parents? Is there a regular newsletter, or a notice board? I talk to at least one of the teachers. Regular newsletter, and teacher conferences.
Is there a daily report or other process for informing parents of what children did during the day (naps, BMs, snacks, etc.)? Daily reports available at beginning of child's first days and when incidents occur.

CLASSROOM STRUCTURE & SIZE:
How are the kids grouped? mixed ages / grouped by age? Mixed group
What's the teacher-child ratio in each group? 1 teacher, 1 assistant teacher for approx. 20 children
What is the school's educational philosophy? Like all Montessori schools, Saint Josephine Montessori School emphasizes hands-on discovery-based learning.
Is there a playground for the children to play on? Yes, in the front.
Are there extracurricular activities or field trips? Yes
How does the school discipline children? Approach based on empowerment, mutual respect, and trust. Corporal punishment not allowed.
How does the school comfort children? Talking with empathy, etc.

St Josephine 5
FINAL COMMENTS OR OBSERVATIONS ABOUT THE SCHOOL:
Mrs. Nina Moromikawa has been a great influence in our children's lives. She has taught my son and now my daughter. My daughter is learning the fundamentals to get her ready for school. She is enjoying learning the lessons Mrs. Mariano has in her Montessori School. When I drop her off she gets ready for school and rushes to get a lesson. My child is learning at her own pace and is allowed to make her own choices. This is what I love about the Montessori School. Mrs. Moromikawa and her assistant have such an impact on my child. On my way home she tells me about her day and I know she is safe and in a loving environment. My child also has time for play in this environment for social learning. I am very happy with this school and so is my husband.