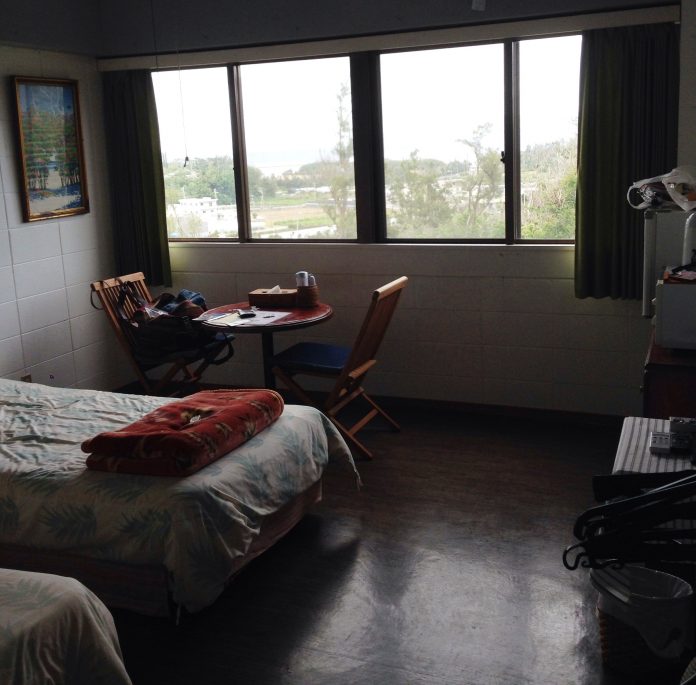 CONTRIBUTED BY EMILY COZZIE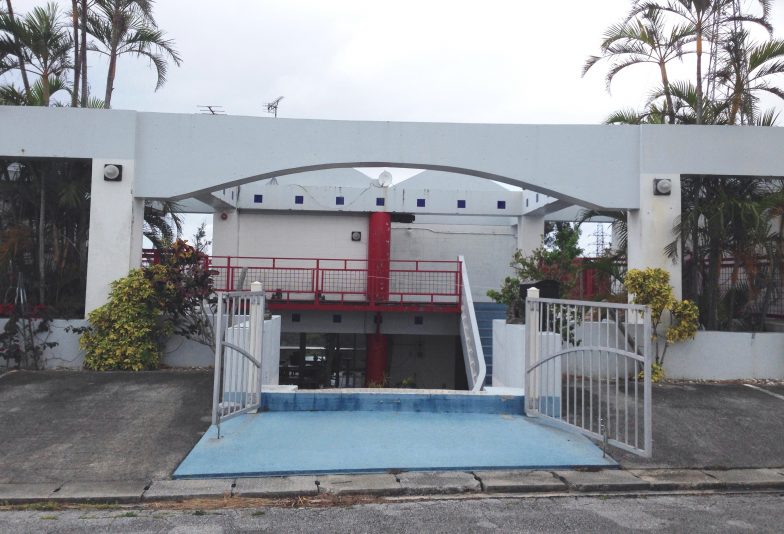 One day my husband was looking online for fun places to stay overnight when he came across the Surf Side Bed and Breakfast. I was so excited because I am a sucker for quaint and charming get-a-ways. And what made this place even better was they allowed dogs. Yes, you read that right, our four-legged canine companions. This was so convenient for us because finding a dog sitter for our 13-pound companion was not going to be easy due to his neediness and spoiled behavior.
My husband made online reservations and in the "special notes" he added that we were going to be bringing our dog. When we got there to check in, the owner confirmed that we had a dog with us. He told us that our dog had to stay off of the beds. Fair enough! I could be wrong, but I believe he has certain rooms that are dog-friendly and others that are not.
Our room came with two twin size beds, a refrigerator, a tea maker, breakfast table and a bathroom with a shower.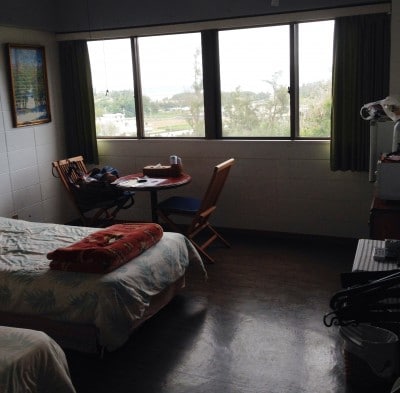 Oh, and the room had a BEAUTIFUL view of the ocean, city and jungle.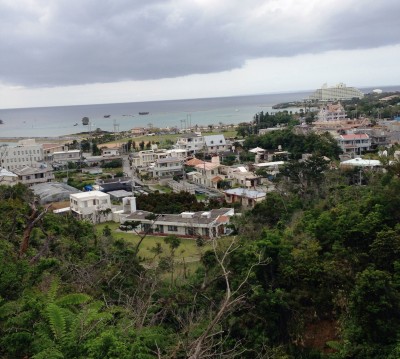 There are quite a few beaches to explore around the bed and breakfast. During check-in the manager will tell you which are pet-friendly. During our grand adventure we discovered an old WWII bunker, and if you are brave enough, you could crawl in there.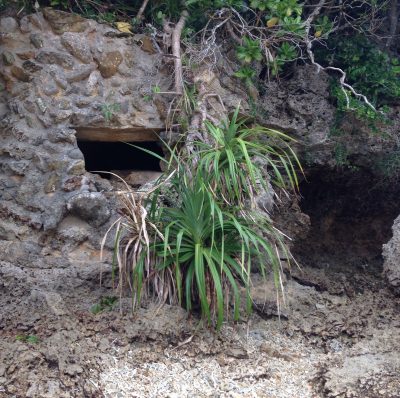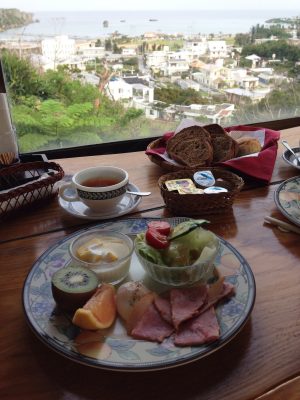 Along with our exploring we did some beach combing and found the biggest shell we have found yet (unoccupied of course). Note: we went during low tide. We also saw people kayaking and clam hunting.
Now what would a B&B be without the breakfast? It was a blissful half hour of feasting without worrying about who was going to take care of the dishes or, let's face it, the bigger question of what were we going to eat.
Breakfast is served from 8:00 a.m. – 9:00 a.m. and when you come downstairs, the owner will ask if you would like coffee or tea. He will then proceed to serve you a fabulous basket of different breads accompanied with butter and jams. After you have munched on that he will bring you a beautiful and refreshing plate of goodness. I enjoyed a poached egg, a couple of slices of ham, a salad, yogurt with pinapple, half a kiwi, and a slice of grapefruit.
We will definitely return to Surf Side Bed and Breakfast and highly recommend it for any family with or without a furry friend!!
Phone: 098-966-2931
Website: Surf Side Bed & Breakfast
Cost: Rates advertised on the website range from 10,700-15,000 yen per room per night.  Online booking available.
E-mail: surfside@k4.dion.ne.jp
Address: 294-1, Onna, Onna-son, Kunigami-gun
Directions #1:
Take highway 58 north, towards Ocean Expo Park. Roughly 26 kilometers past Kadena.
Past Cape Manzamo
After two long "bridges/over passes" you will see a red sign for Range 22, on the right hand side of the highway. Take a left at the sign.
Surf Side BB will be on the right just after the turn.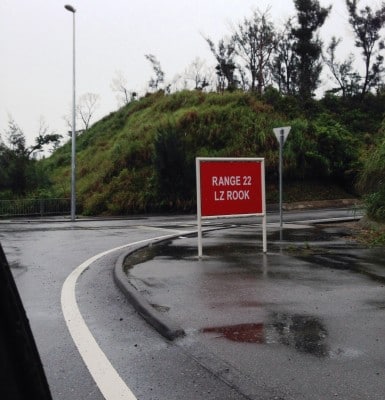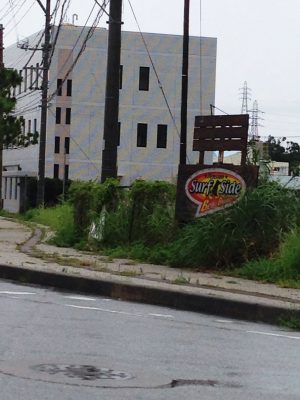 Directions #2
From highway 329, drive north towards Manza Beach Resort.
About a half a mile before the resort, turn right. There will be a park on the left and a Surf Side BB sign marking the turn for the road.
Take the first left and go up the hill. The Bed and Breakfast will be on the left at the Y in the road.