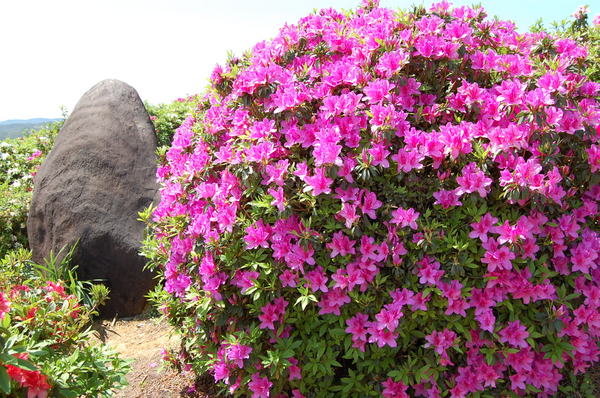 The 2016 azalea festival on Okinawa runs from March 1st through the 21st. Find out more below!
CONTRIBUTED BY ANTHONY CAMINA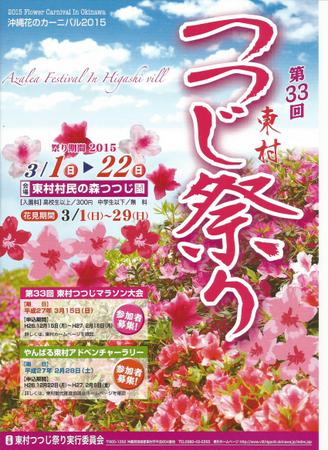 Annually in March Higashi Village hosts a flower carnival like no other on the island. This special event is centered on the seasonal blooming of the area's azalea flowers. The festival takes place in a park specifically designed for the enjoyment of the colorful fauna. If you think this park is a simple stroll through the garden, you will be in for a bit of a surprise. To fully explore the expansive network of bridges, viewpoints, towers and pavilions you will likely require a few hours to kill and a good pair of walking shoes.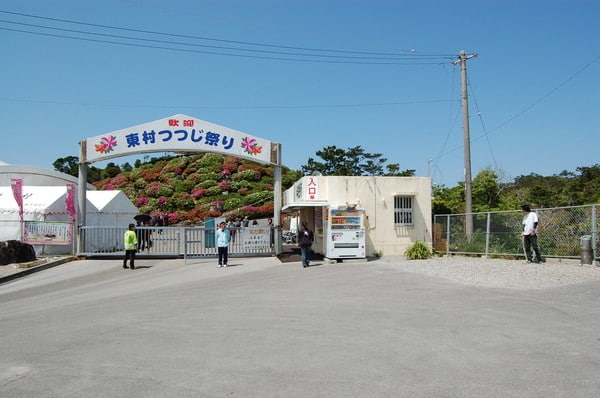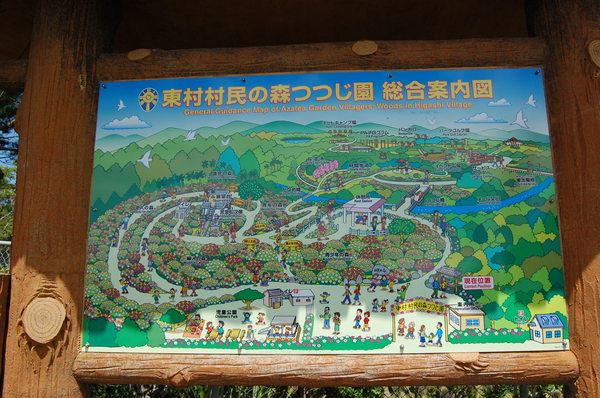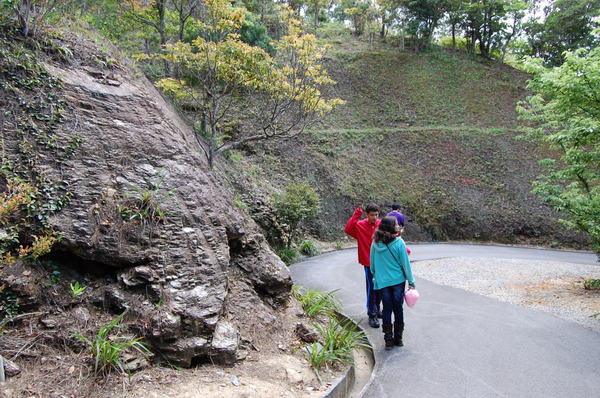 The landscape surrounding the festival is picturesque and worth fully exploring. Vantage points continuously change as you walk the various paths that rise and fall at different elevations while majestic views of the northern coastline sparkle in the background.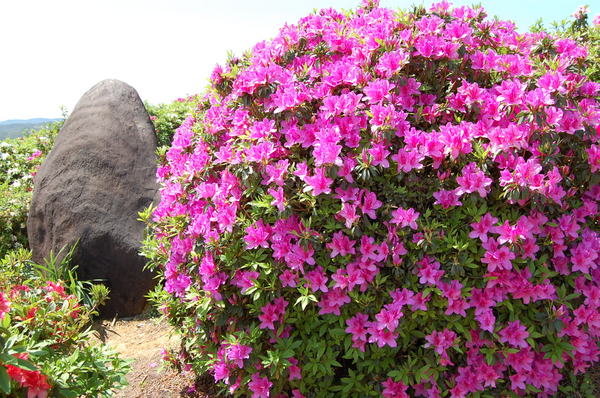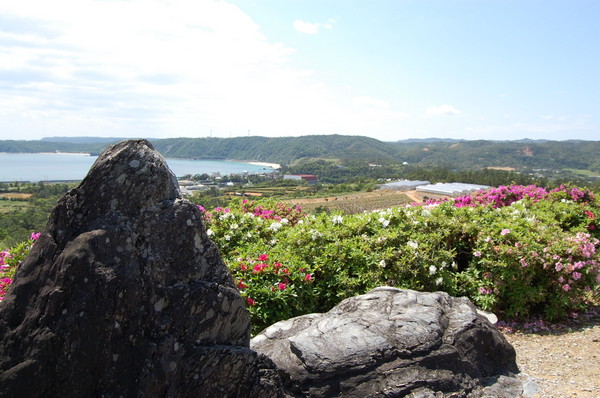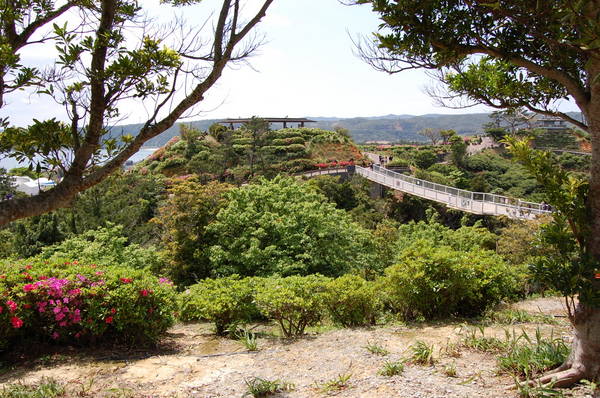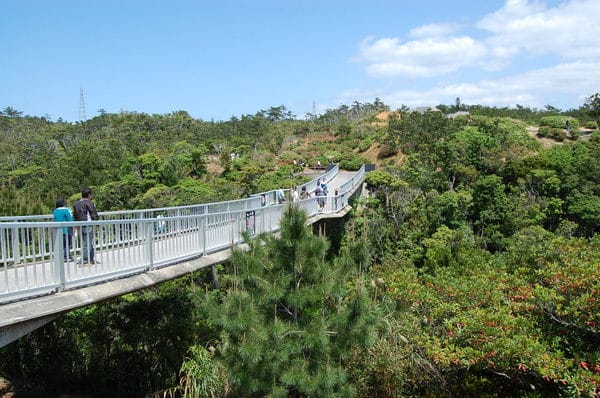 Should you tire of the natural beauty around you, there are other diversions during the festival that are entertaining. Food vendors sell local treats as well as carnival staples such as cotton candy, chocolate bananas, and shaved ice.  There are regular Eisa drumming performances that are held throughout the day. In the main parking area outside the park entrance there is even a farmer's market that has everything from fresh tomatoes, honey, mushrooms and plants for sale.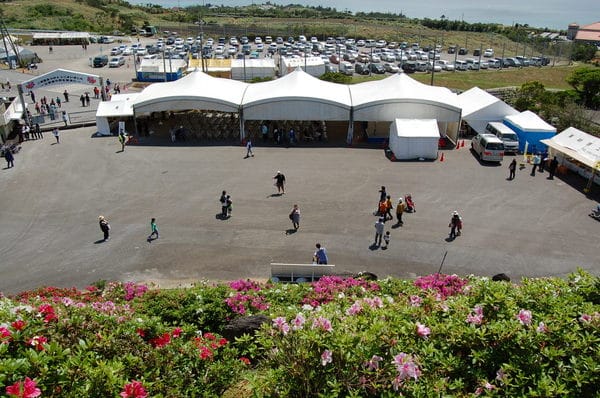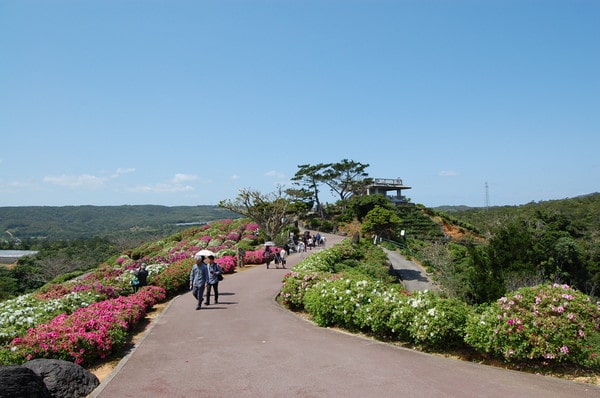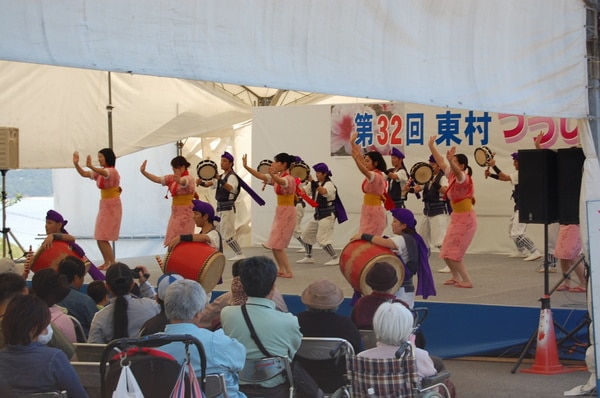 The 2016 azalea festival runs from Friday, March 4 through Monday, March 21st, though you can still visit the park after the festival and enjoy the azaleas until the 29th of March.
Entrance Fee to the azalea park: 300 yen a person.
Hours: 9:00-18:00
Phone: 0980-43-2265
Website: https://www.vill.higashi.okinawa.jp/index.jsp
Directions: From the 9 Expressway exit follow the 329 past Camp Schwab until you see the 331 intersection, which is hard to miss as it goes directly into a series of downhill tunnels. Follow the 331 until you get to Higashi Village. You will know you are there because you will see lots of cartoon pineapple characters. Once in Higashi look for the large white point of interest road signs over the main road. One of these will specifically point to the Azalea Park. There will be traffic attendants on the 331 to guide you to the best available parking area.
You can read an older post about the azalea festival from 2008 HERE.