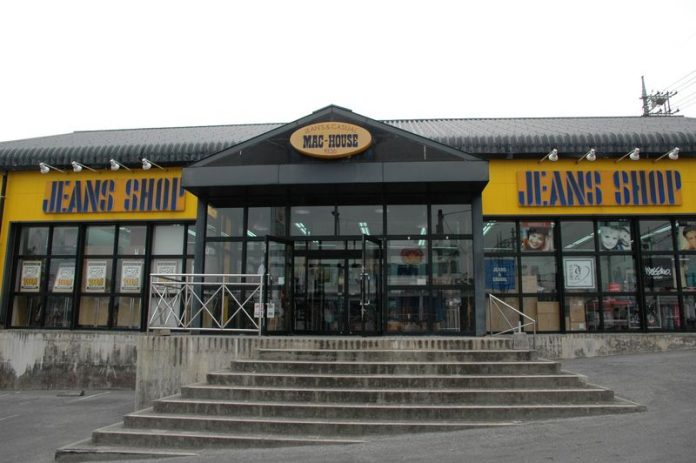 Editor's Note: Mac House Jeans was originally reviewed on Okinawa Hai on April 15, 2009; you can read a PDF copy of that original review HERE. The post below is an updated take on this attraction, published August 22, 2016.
CONTRIBUTED BY LOUISE DUPUY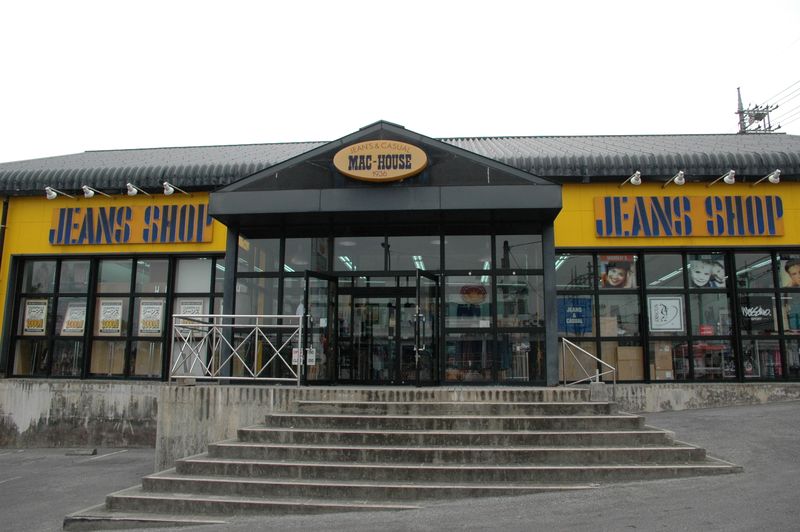 Mac House is a chain of stores offering clothing and lifestyle goods for men, women, and children. Here are a few reasons it may be worth your time to visit.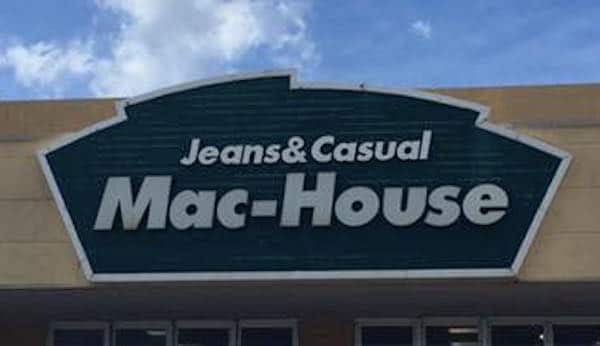 They are marketed as a casual style line, with daily life the main focus of their campaigns. Comfy and practical, but also cute, Mac House has a great selection the whole family will love. I'm a big fan of their t-shirts; they have a regular rotation of well-known styles, including Disney, Peanuts, and more, available for men, women, and children. They have some own brand ones too, usually with questionable English translations, but that just adds to the charm in my opinion. Another specialty is denim. The range of jeans is extensive and high quality, as well as good value. An all round winner.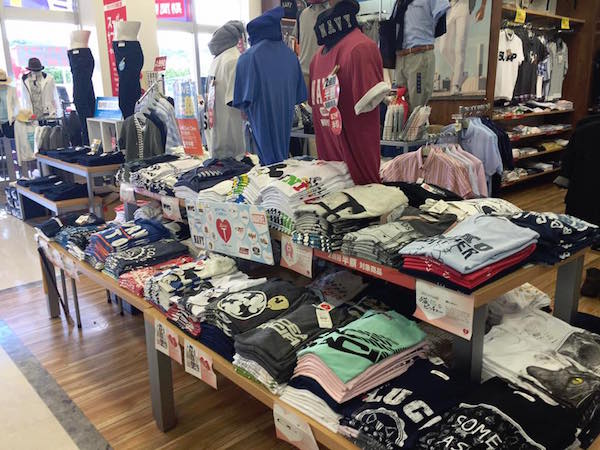 Lifestyle goods is another section of their wares; it's mostly small household items, like kitchen accessories, storage boxes, bathroom accessories, and the like. They have their own brand, plus they carry others. My favorite line is Nyan's World. It's all about cats! They have clothing, accessories, and homeware, it's super adorable. Currently, I only own a shirt and a sweater, but I have my beady eyes on all the other things!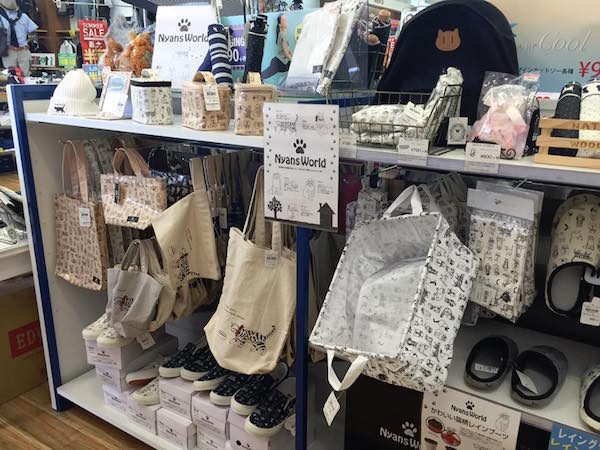 Another thing nice about Mac House is the price. Most items are pretty good value. They also have regular sales, making those out-of-reach pieces suddenly attainable. You can pick up a decent pair of comfy shoes here for less than $40, a steal if you ask me.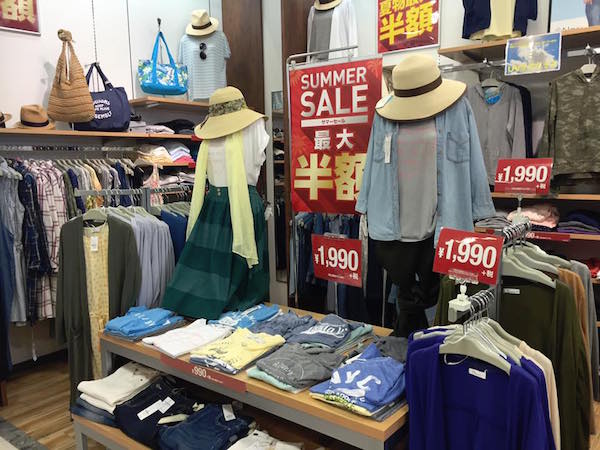 Surprisingly for a Japanese store, the sizing isn't too off for Western folks. My husband has large feet and is built like a brick outhouse (I mean this in the nicest possible way, but he's a nightmare to buy for!), and he is always able to find something here that fits him comfortably.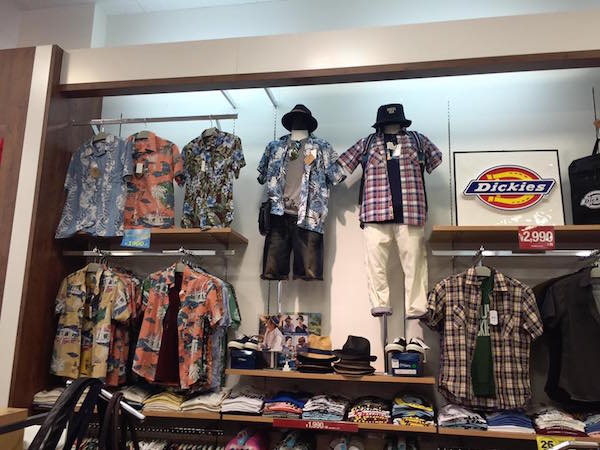 Sometimes low price means low quality, but not so here. Everything is to a high standard, robust, and easy to care for. I know I keep mentioning their T-shirts, but they really are great. Even the plain ones are top quality.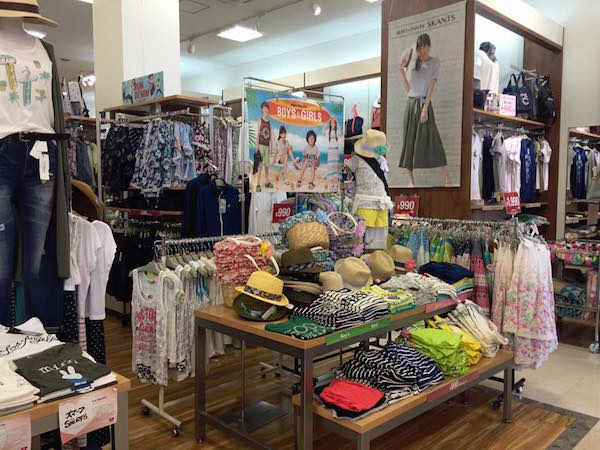 My best advice is to check it out for yourself though. If you love UniQlo, you'll undoubtedly love Mac House!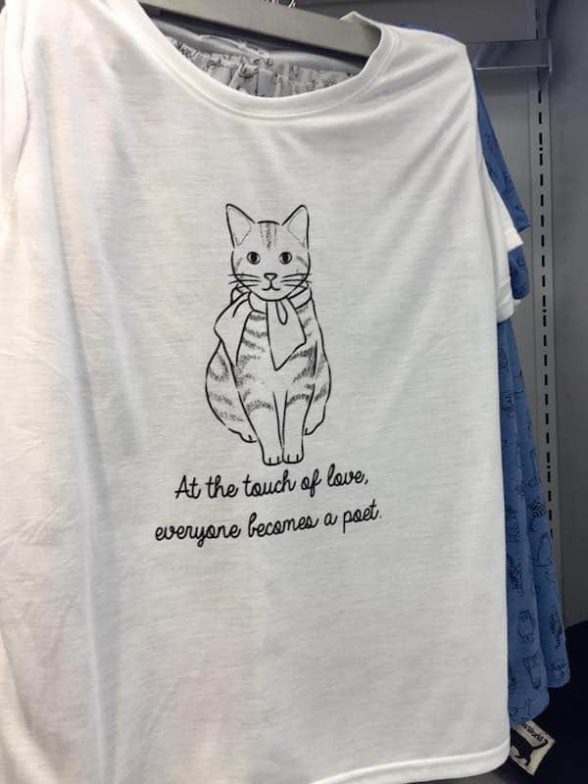 ---
Mac House Jeans
Payment:  This store takes Yen and Credit Cards
Hours: 11 am – 9 pm
Website: https://www.mac-house.co.jp/
Address:  7 Chome-6-1 Ōyama, Ginowan-shi, Okinawa-ken 901-2223, Japan
Google Map
GPS Coordinates: 26.2865799, 127.74703920000002
Directions:  Take exit 5 off the expressway and go straight, crossing 329.    You are now on 36.  Follow until you get to the large intersection and the Jean Shop will be on your left – you can't miss the BIG Yellow building.  Directions from Kadena: head straight out gate 3 until it dead ends into 329, turns left onto 329. Follow 329 until you reach 36 (this is where entrance #5 to the expressway is located, there is also a Lawson's on the corner). Turn right onto 36. Follow this road for about 3 kilometers until you reach 75.