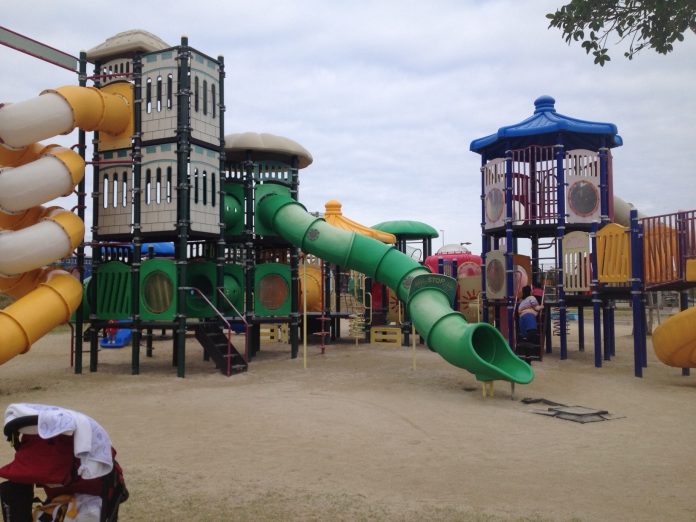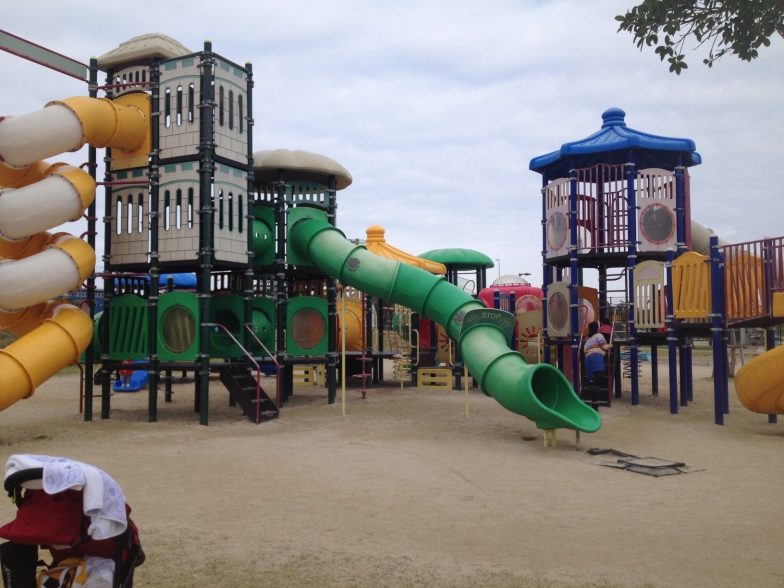 Editor's Note: This park was originally reviewed on Okinawa Hai on April 16,2007. The post below is an updated take on the park with more details and photos.
CONTRIBUTED BY HEATHER OLSEN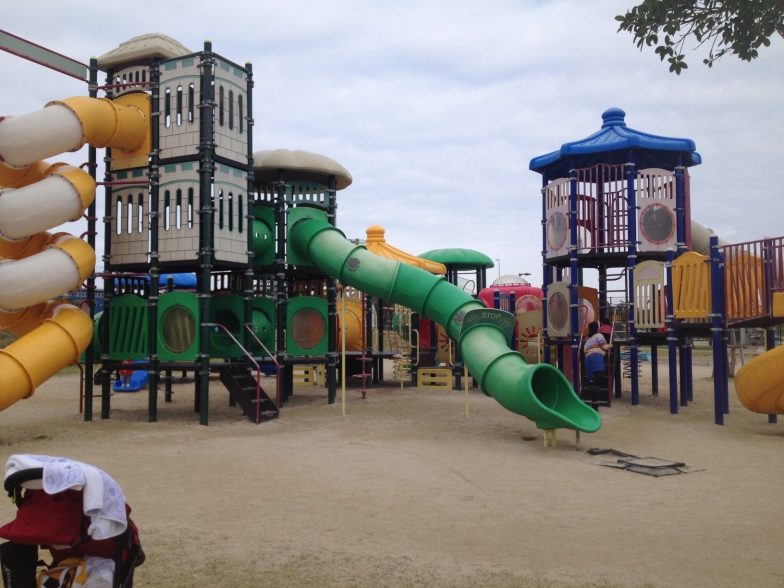 While enjoying a family run this morning, the boys shrieked with excitement at the site of a new park. "Mom! Look! Stop!! We see a park!" Needless to say, we made our way back to the park after we finished our run. Toyosaki Niji Park is a block away from the Ashibinaa Outlet Mall. This may prove very convenient for parents with children who have spent the day shopping and now need a place to let their children burn off their pent-up energy in a constructive manner.
I felt comfortable letting my toddler explore the playground without the threat of imminent danger. This is one of the safer playgrounds in Okinawa. If you are not as comfortable with your child scaling to the top then they can still have a great time on stable ground. There are little train playground to play on and a railroad track that goes around them equipped with a train station and stores.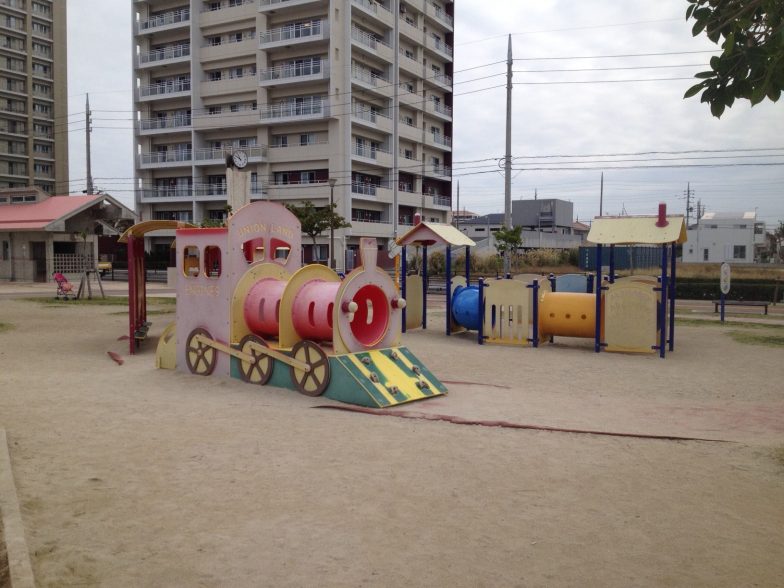 I love the slides that are made with plastic slats because they don't get hot and are easy to slide down. Lucky for us this park has one! The park is also equipped with a walking path, open field, tennis and basketball courts and skate park.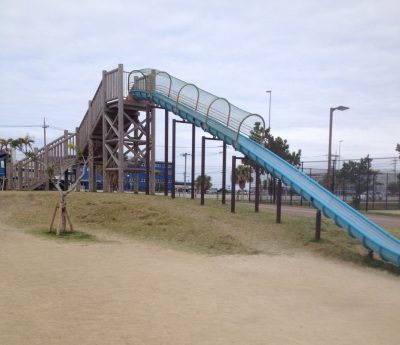 There are bathrooms and a covered picnic table area. There are only a few benches, so you may want to bring a blanket to sit on. There are two small parking areas on each end of the park.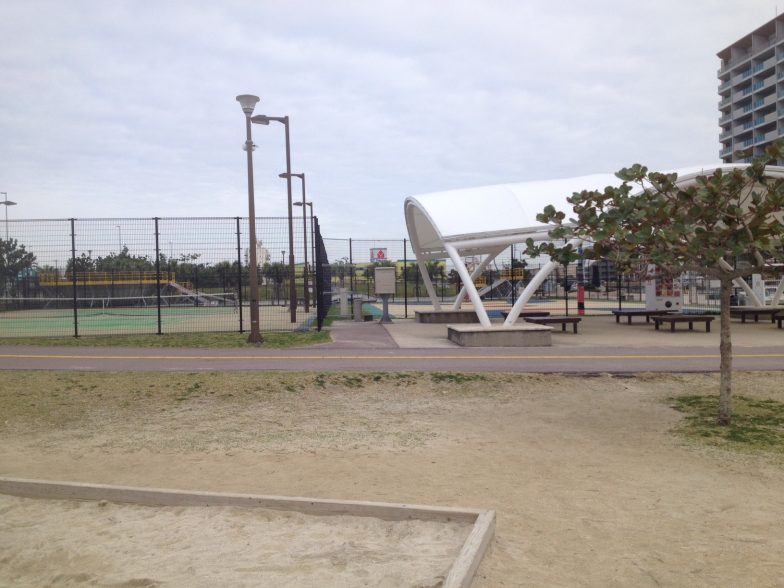 Directions: Head south on the 58 through Naha. Continue onto the 331. This will be at the divide by the airport. The 331 is the left lane. After approximately 3 miles (5 kilometers), the 331 splits to go straight or to the right. Turn right to follow the 331. This will take you on a viaduct. Around 1 mile (1.5 kilometers), take the exit on the left.  Turn left at the light.  Take the first right turn then take the first right turn again.  You will see the park on your right.
From the expressway: Head south. Go towards Haebaru and the 506. Take the Nakachi exit.  Turn left onto the 68 and left again onto the 331. Turn right onto the 249. After you cross the bridge, turn left at the second street.  Turn right onto the next street and the park will be on your right.
Address (approximate): Tomigusuku Road, Toyosaki, Tomigusuku-shi, Okinawa-ken 901-0225, Japan
Map Points: 26.153464, 127.659095