CONTRIBUTED BY LACEY SOILEAU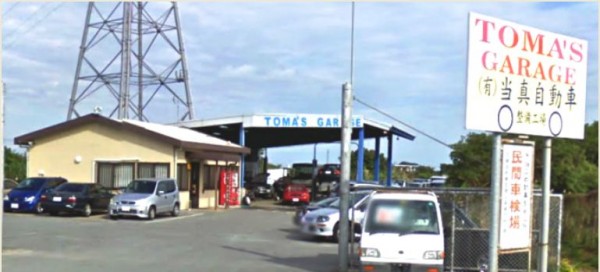 When my husband first told me he got orders for us to move to Okinawa, he made it his mission to tell every funny, horrific, adventurous story he could about his tour here 15 years ago. He talked about the food, the people, the scuba diving…and the INEXPENSIVE cars! Normally I just smile and nod, but not this time. Reality check dude! Let's be real and fast forward to the here and now, I thought.  That was 15 years ago; NO WAY are we getting a decent car for under $3,000. Of course I was wrong (I hate it when I am wrong)!
Sure, my sweet mom-mobile is the product of the late 1990's, has a tape deck, and none of those fancy hooks between the cushions for my kids' car seats. Who cares! It has A/C and it only cost a whopping $2,000. Not bad my friends, not bad at all.
So here I am, cruising the streets of Okinawa in the minivan, listening to the same song on AFN they play every fifth track, with my two travel companions (kiddos) in the back snacking on some Pocky, when all of a sudden my prehistoric clunker starts making this not-so-fabulous sound … then it starts to smell … then it starts to overheat … ugh! Next thing I know I have some very nice Airmen pushing my vehicle (and me and the kids) into the Car Care Center on Kadena (which of course was not open). At this point I'm not so pleased with my cheap jalopy and am missing the Equinox I had to wave good-bye to when we moved here.
The hubs is handy and could have fixed it himself, but we both have jobs in opposite directions on the island so we needed my van and we needed it fast. Fortunately my husband is also a networker/friend-maker who gets all the ins and outs on where to go and not go. So I am here to share the scoop with all of you on an awesome garage out in town, which is also mentioned briefly in another post on this blog.
If you want fast, reliable, friendly, reasonably priced service, AND a FREE loaner car (YES! FREE loaner car), then you need to check out Tomas's garage!
At the last minute, Toma's stayed open late to accept my car, gave me the loaner car, diagnosed my cracked radiator (and a few other busted things), fixed my car, and had it back to me in less than two days. Naka-san speaks wonderful English and is happy to help and answer any questions you might have.
Another perk! If your clunker has a giant gaping rusted hole through the door like my husband's car did, Toma's also has parts and a junk yard in the back so you can pull a door off an old vehicle and replace it yourself for a small parts fee.
Services:
JCI InspectionAuto Repair
A/C Service Repair
Body Repair & Paint
Junk & Deregistration
Towing Service
FREE Loaner Car
Directions: From Kadena gate 3, go straight past Camp Shields and turn left before you cross the expressway. Toma's will be the first driveway on the right (if you reach the 329, you've gone too far).
(Their website has a map)
Address: 〒904-2142, 2761 Noborikawa Okinawa-city
Hours: Monday-Saturday 8:00 a.m. – 6:00 p.m. Closed Sunday.
Phone: 098-937-4059
Fax: 098-937-8455
Website: Toma's Garage