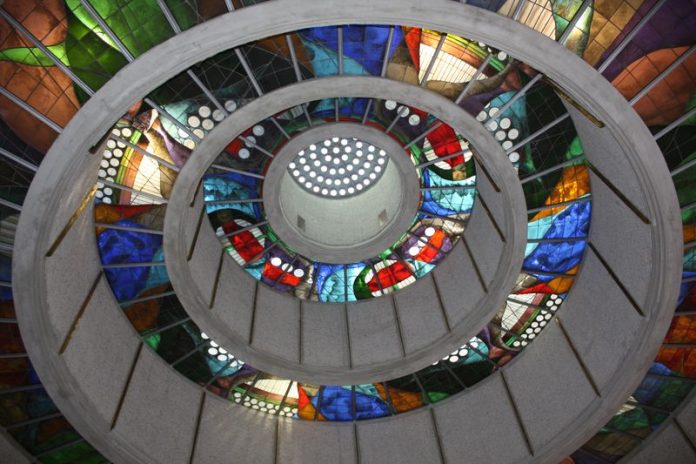 CONTRIBUTED BY MARY RICHARDSON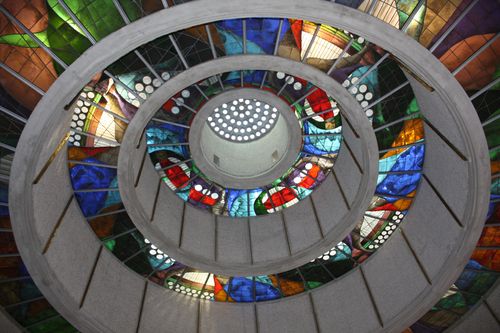 Looking for a serene escape?
Visit the
Tropical Dream Center,
a secret garden tucked away in the midst of
Expo Park
. After navigating around masses of school kids and tourists at the
aquarium
last weekend, we ventured over to the center and felt instantly soothed.
The center has short (half hour) and standard (one hour) walking courses that lead you along the gardens past several greenhouses, stone patios, ponds with giant water lilies, and an observatory.
Here are a few of the sights you'll see inside this hidden oasis:
There are more than 2,000 orchids in all colors and shapes always on display inside the greenhouses.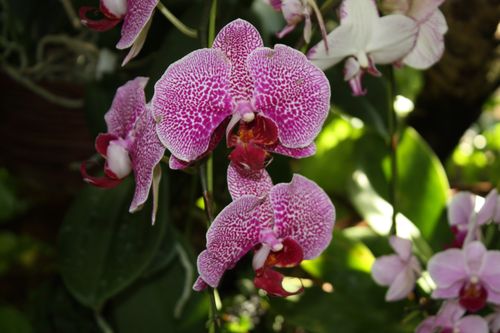 One of the greenhouses boasts 32 exotic fruit trees. If you're excited by the colorful fruit offerings at local farmer's markets, this is your chance to see where that jackfruit and dragon fruit come from.
In addition to the well-known cacao, avocado, and guava trees, there are also some fruit trees that you may never have known existed. Ever heard of sugar apple, egg fruit, or bilinbing? Go check them out for yourself…
Star fruit tree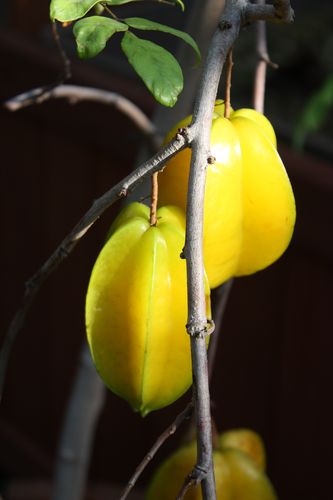 There are also aquatic plants including Amazon Water Lilies that reach up to 2 meters in diameter and can bear human weight. Though these were small when we visited, apparently in the summer time, the lilies get enormous and you can even walk on them.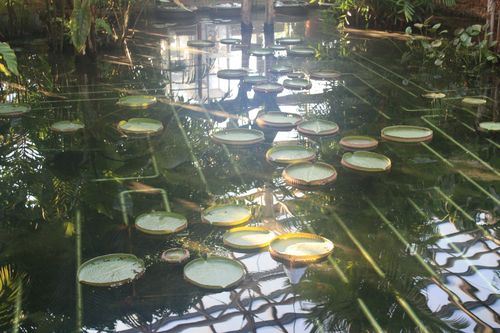 While you're there, be sure to get up to the top of the observatory. You can either ascend those stairs on foot or take an elevator to see 360 degree views of the ocean.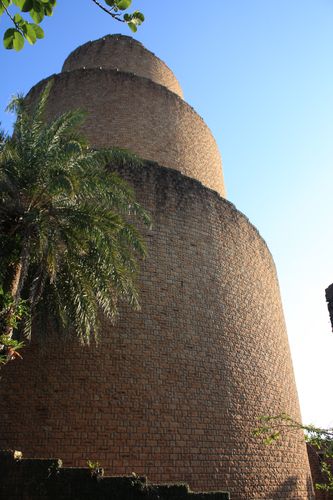 ---
Tropical Dream Center
Admission: For a limited time, tickets are 50% off to the Tropical Dream Center with purchase of a ticket to the Aquarium. Usual prices are 670 yen per adult and 340 yen per child.
Address: 424 Ishikawa, Motobu, Kunigami District, Okinawa Prefecture 905-0206, Japan
GPS Coordinates: 26.6944554, 127.87809870000001
Directions: Tropical Dream Center is inside EXPO Park. Follow the signs to the center. Walk or if you've got children, take a park tram to reach it.