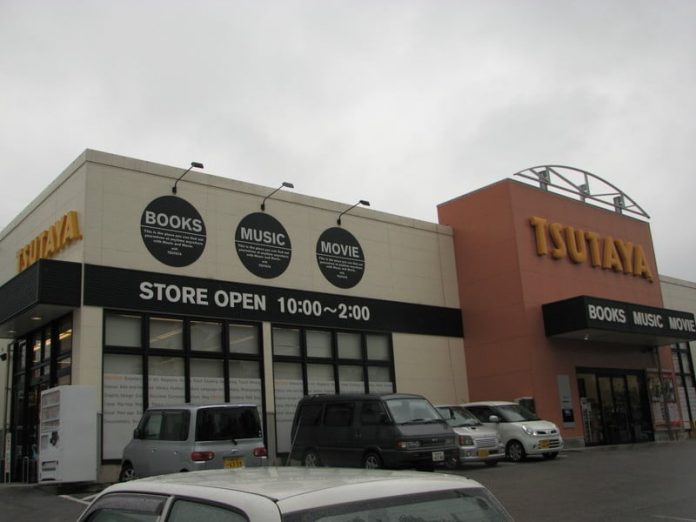 CONTRIBUTED BY KAHO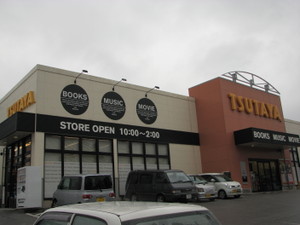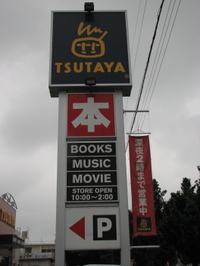 These are not the nicest pictures of the store, I know…  I apologize.  I had some time to take pictures of the store one day, but the weather happened to be a little gloomy.
There are movie rental places in the U.S., but I have never seen places to rent CD's.  Here in Japan, it's common to rent CD's.  It's like borrowing CD's from your friends, except you pay for them.  If you rent 5 CD's exception for newly released CD's, you pay 1,050 yen for all 5 of them for a week rental.  It's not bad.  It's handy if you want a certain genre of music, but you're not sure which CD is the one you want or not.  If you like the music, you can do what you would do when you borrow music from your friend.  You know what I mean.  If you keep the music just to yourself, it shouldn't violate the copyright, but I wasn't sure…
Nowadays you can listen to most of the music on on-line discography, but it's not easy to find Japanese music on-line.  They have a good selection of popular international music as well and many of them are from the States.  Inside the store there is a place where you can listen to their CD's, so you can make sure to rent something you know that you were looking for.
To sign up to become a member at TSUTAYA, you will have to bring your Japanese driver's license and a document to prove your residence ie) bills, envelope with your address on, etc.
I am not certain if you will be able to get a membership if you live on-base since your residence cannot be proved by the FPO address.  Does anyone know?
When you go to TSUTAYA to sign up for a membership, you might want to find a Japanese friend who can come with you to register since I don't know if any of the staff speaks English fluent enough to translate how to fill out the form.
Location 
This store is the one I use.  I don't know any other locations, but if you would like to know other locations, please inquire in the comment section and I will try to find the nearest location for you.
The store is on the Kadena Gate 5 Street.  If you come out of Gate 5, drive straight and about 50 meters after the first stoplight from Gate 5, you will see TSUTAYA on your left.