CONTRIBUTED BY KELSEY FEENEY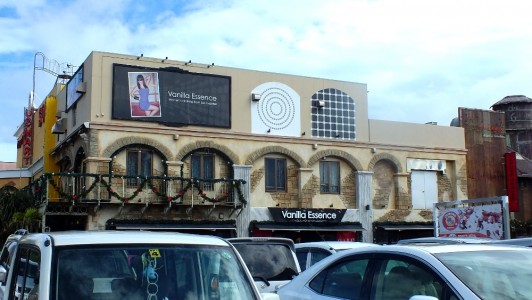 I'd like to introduce you to Vanilla Essence, another one of my favorite shopping spots located conveniently in American Village! Vanilla Essence is a small store located in the heart of American Village that offers trendy and affordable clothing and accessories for all different tastes. If you are a fan of Charlotte Russe, then Vanilla Essence will be a favorite of yours, too!
A unique feature of Vanilla Essence is that they have different sizes. Yes, that's right, a local clothing store with actual sizes! I'm talking small, medium, large, and extra-large! Their clothing and shoes are imported from America, providing a better fit than the 'free size' that most stores here carry.
When you first enter the store, you are greeted by a table of sunglasses, hats, scarfs, and purses. On the right side of the store, you will find several racks of tops, casual dresses, jeans, pants, and shorts. The front window is lined with a variety of different heels, wedges, and flats to choose from. On the left side, they have a large selection of cocktail and evening dresses, along with a more formal jewelry selection to match. The back of the store holds a small rack with intimates and lingerie. During the summer months, Vanilla Essence is has a great selection of swimwear as well!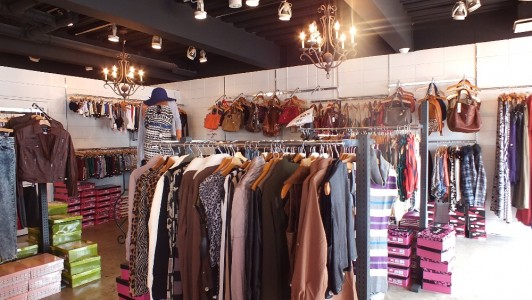 I also enjoy shopping here because most of the time they are running a sale. I'm always looking for a great deal and this is definitely the place to get some cute clothes at an awesome price! If you're looking for a hot new dress for a night out on the town or a casual outfit for island exploring, Vanilla Essence is the place to go!
Hours: Open daily 11:00 a.m. – 10:00 p.m.
Payment: Yen and credit cards
Directions: They are located in American Village, Depot Building C, 1st floor
Phone: 098-936-0022