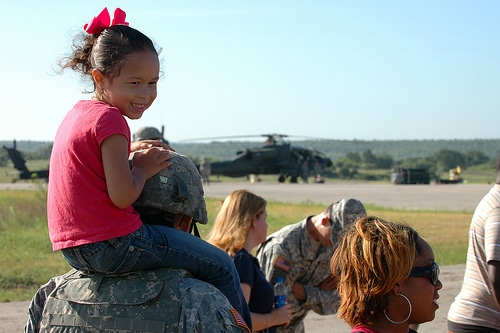 CONTRIBUTED BY HEATHER GELORMINE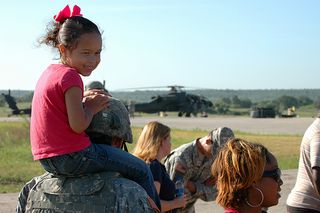 For me, one of the hardest parts about being a military family isn't the constant moving, or the long separations from my husband, or even the lack of control over our very existence.  Rather, it's the fact that we live so far from our families.
Growing up, I lived a mile from my father's parents.  My mother's parents were just an hour and a half away; my husband's lived across the street from him for most of his childhood.  Our grandparents were a constant presence in our lives and we saw them often.  My children have not yet had that privilege; it's not likely that they will anytime soon.
I often mourn that particular type of relationship on my children's behalf, but there are other, much more selfish, reasons that I wish our families lived near us: I hardly ever get a break.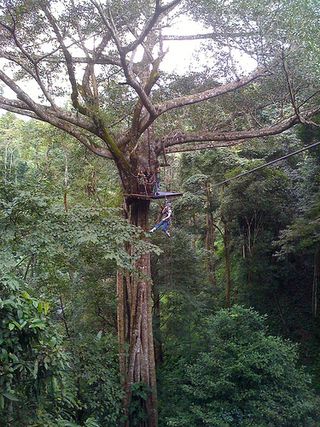 Sure, we hire babysitters for the occasional night out and there are, of course, those two hours between the kids' bedtime and ours that we get to read uninterrupted, have a Very Important Conversation, or watch non-Disney television programming. <insert dramatic eye roll here>
But my husband and I have been parents for six years and two days now; in all that time the longest we've been alone together was four days, which we spent buying furniture and having our household goods delivered after our return from our first overseas tour in Germany.  In the two years and three months since our son's birth, we've had no break at all.
Don't get me wrong – I'm not complaining.  I knew what I was signing up for when I made the decision to become a parent.  But my husband and I are ready for some time to ourselves again.  We're ready for a much-needed chance to reconnect without constant interruptions.  We need to be able to put our "parent brains" into hibernation mode, if only for 48 hours.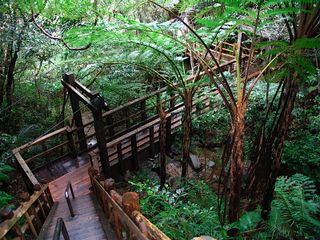 I only feel slightly bad for taking two days of my mom's two-week visit here to escape with my husband to Oura Wan.  I'm looking forward to attempting the ropes course at Forest Adventure Park . To hiking up to Hiji Falls, and finding a few hard-to-reach geocaches.  I can't wait to eat a slice (or three) at Pizza In The Sky without needing to cut it into minuscule pieces first.  It'll be great to make a stop at Hiro Coffee Farm and not worry about what to do with our little ones while we get our caffeine fix.  I'm looking forward to (hopefully) sleeping in past 7 am for the first time in six years.
Have you found yourself with a child-free break while here on Okinawa?  How did you make the most of your couple-time… while you had it?