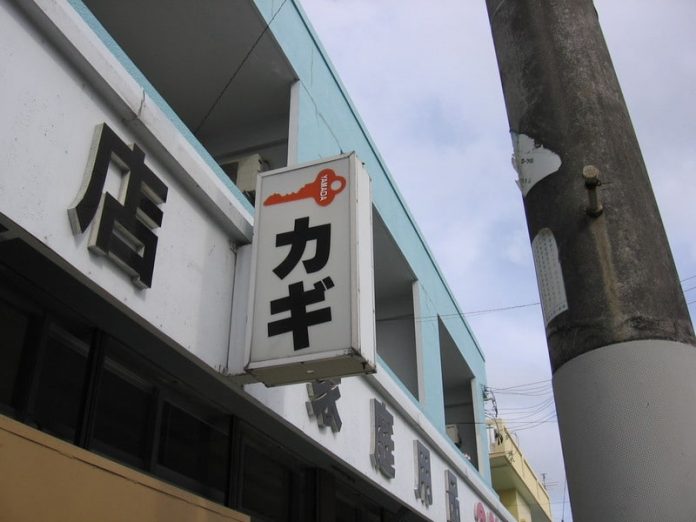 CONTRIBUTED BY KANDY
One of the challenges and subsequent joys of living in Okinawa are finding those solutions for simple living dilemmas – like finding the perfect rice cooker or how to put up Japanese-style curtains.
Kadena's Concession Mall (near the car care center off Douglas Ave.) makes copies of keys at the engraving store for $5.00.  However, sometimes the store doesn't have particular types of keys in stock.
So what to do then?
Jusco and the Makeman hardware store also makes copies of keys.  I was at the Makeman today and saw that the place to make keys is at the information counter across from the 100Y area.  (Sorry, I became too distracted by the cute puppies to remember to get the price.)
There is also a small hardware store just off hwy 23.  I don't believe the man behind the counter speaks any English.  But he told me that a copy is only Y350!   The way to say key is "ka-ghee." He was nice enough to let me take a couple of pictures of the store.
Directions:
If you are coming from Kadena's gate 2, turn right onto hwy 23, and continue down until you see a restaurant called "South Island Kitchen" on the left. (The building with the "Curves" gym should be on your right.)  Turn left on that road until you see the pictures above.  The business will be to your left.
If you see a Union Grocery store on the left, you are just a couple of buildings too far.
So I pose this question to you:  Where have you gone to get copies of your keys made?