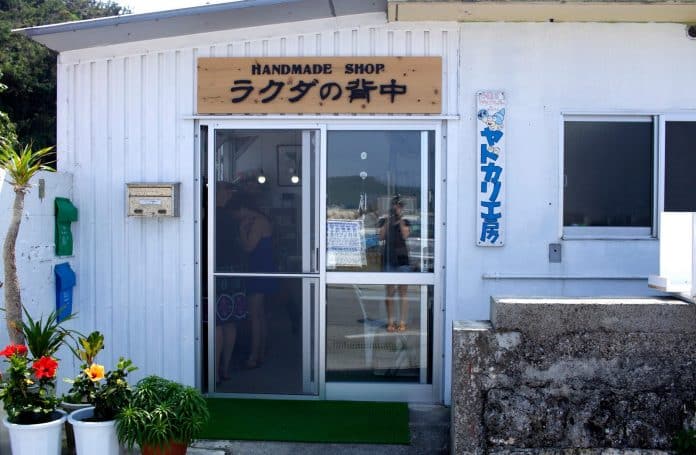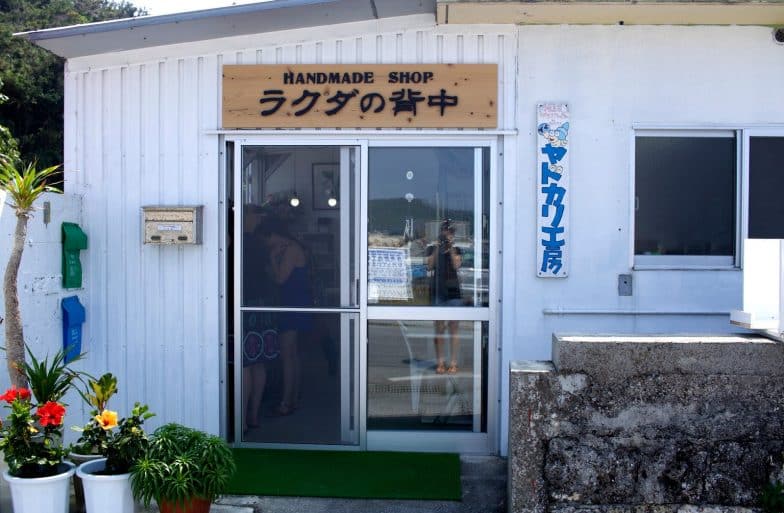 CONTRIBUTED BY KASSIE ODRISCOLL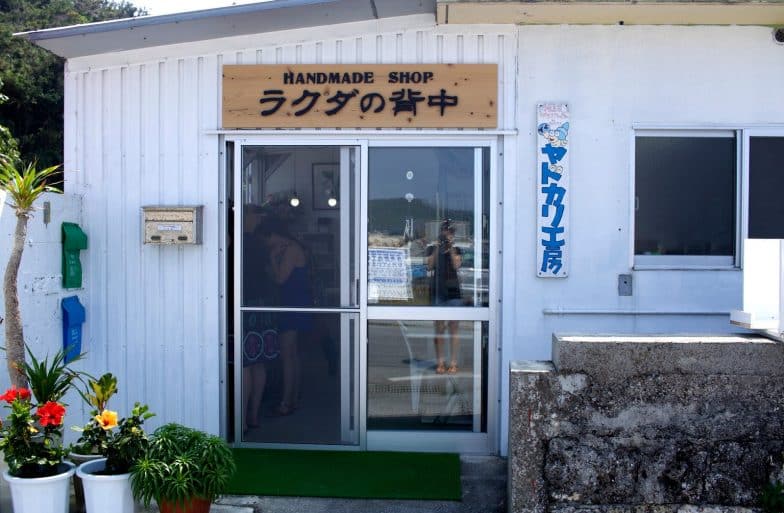 A few weeks ago on one of our famous Oki Fun Days, we headed out to Hamahiga Island for the first beach day of the year! On my way to 413 Cafe (it was closed – boo), I spotted this handmade shop and couldn't help myself. It was such a gorgeous day, I was happily listening to music with the windows down, and couldn't resist the idea of buying another little piece of Oki.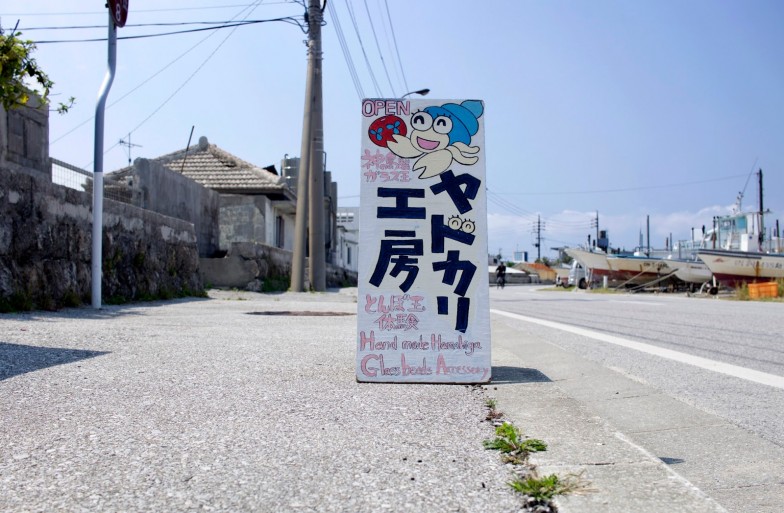 Yadokari (Hermit Crab) Studio is very charming. I felt like I was on some tropical vacation, checking out handmade vendors on a boardwalk or something! If I didn't actually live in Okinawa, I guess, that's exactly what I would have been doing. The work shop and studio is in the front part of a home and the owners are so nice. They welcomed me, speaking a little bit of English, and were patient as I looked through everything.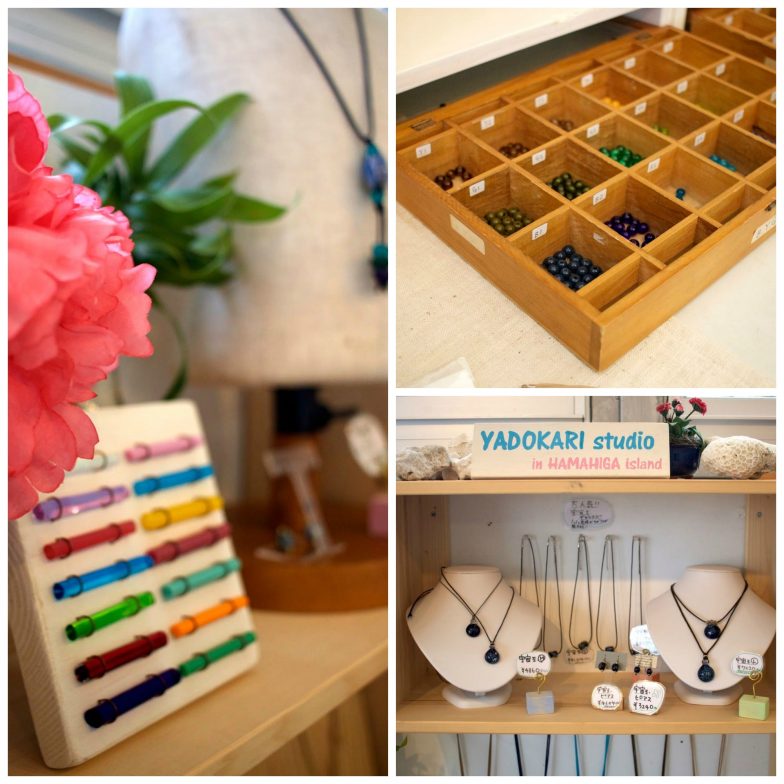 The pieces are beautiful and there's quite a variety! Some of pendants reminded me of space… it was like they took a photo of the stars and put it inside the glass. I know that sounds a bit cheesy (read: a lot cheesy), but I really think that's what it looks like.
Most of all of the necklaces are on leather cord, but you could easily put it on a silver or gold necklace to "fancy it up" a bit. You can also choose your own beads and cord to make a bracelet. I think kids would love this, but maybe that's just because I remember doing something similar in Ft. Myers Beach on our family vacations every year.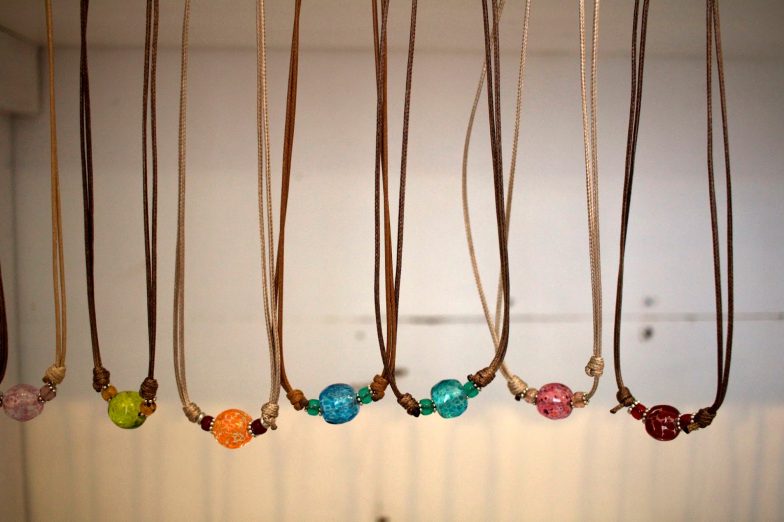 While you're there, you can also check out how they make their glass beads (tombo-dama). I believe they offer a workshop, where you can make your own bead and learn to dye fabric using the fukugi tree. I haven't done the class, but I think it would be really fun!
If you're headed to Hamahiga Island, stop by and show Yadokari Studio some love! I think you'll be happy that you did.
Hours: 12:00 p.m. to 6:00 p.m., closed for holidays and special events
Phone: 098-977-7202
Address: 103-3, Katsurenhama, Uruma City
Coordinates:  26.3265259, 127.95408029999999
Website: https://yadokari.ti-da.net/