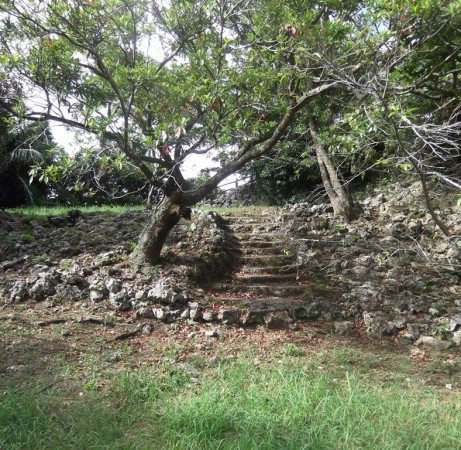 CONTRIBUTED BY HEATHER OLSEN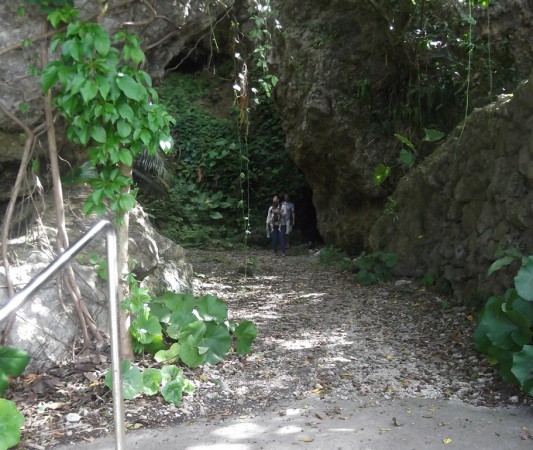 On a day exploring a southern part of the island, we stumbled upon the Yaese Castle ruins. I felt like I was on a treasure hunt as we discovered old pathways, a cave and pieces of rubble throughout the area.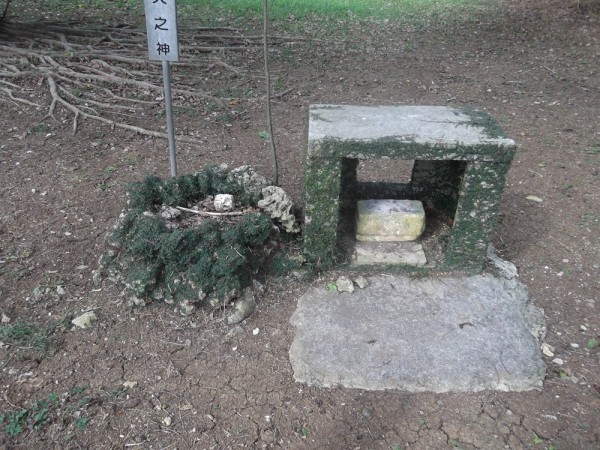 There is a large staircase that greatly resembles the one at the Nakajin ruins. Cherry blossom trees line the stair case all the way up so I can only imagine their beauty when they are in bloom. Halfway up the staircase is a little playground that my kids adored (it has a seesaw). This site is a less-visited area; I would recommend wearing shoes and if you plan to explore some of the old paths, then pants as well for added protection from possible slithery creatures. This is very close to the Tomori Stone Lions so it would be easy to hit both of them in the same trip.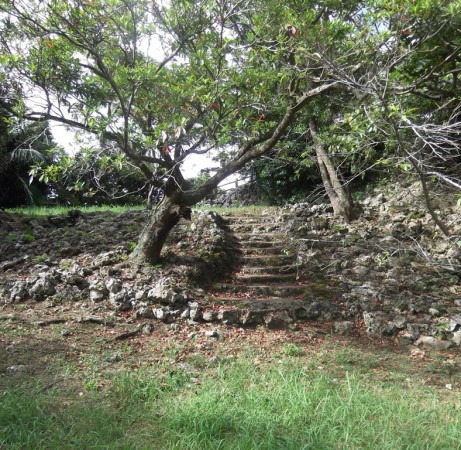 The Yaese Castle has ties from before the Ryukyu Kingdom as well as World War II. I had someone translate the signs and this is what she said, "We have some traditional opera things in Okinawa. We call it 'Kumiodori.'  The Kumiodori 'Migawari Chujo' story was brought out in 1756 for the first time at the coronation ceremony of Ryukyu king 'Shoboku.' The story is about a tragic love in the middle ages of Okinawa. Before integrated to Ryukyu, there were some lords and sometimes they'd be disputing over their territories or some other things in this small island. 'Migawari Chujo' is a story about the fighting between the Lord Itokazu and the Lord Yaese at that time. Once Itokazu tried to ruin the Yaese family and only Yaese's youngest son survived. When Yaese was fleeing, he helped a young woman Utujiru and they fell in love. One day Itokazu urged Yaese to give up and Utujiru sacrificed her life for Yaese. Yaese finally killed Itokazu and got his revenge."
The translation continued, "During World War II, 56 Shiraume students were ordered to nurse soldiers around this land for 73 days from March 24th to June 4th. There were not only injured soldiers but also soldiers who had infectious disease such as dysentery or tuberculosis. The number of wounded people was continually increasing day by day. They had operations as well at the field hospital. The students were caring for patients without rest. They finally ran out of medicine and bandages. By the end of the war total 22 students were killed. There is a map that shows the journey of the Shiraume students."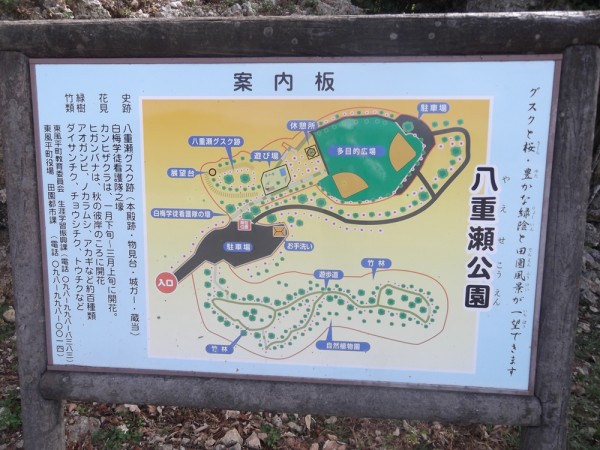 Finally, "This park also includes a bomb shelter site from the last war. Kanhizakura cherry blossoms bloom from early January to early March. Spider lilies bloom in autumn. In this park, there are more than 100 kinds of trees such as Aoganbi, Nokaramushi, Akagi. There are also some kinds of bamboos such as Daisanchiku, Choshichiku, Tochiku."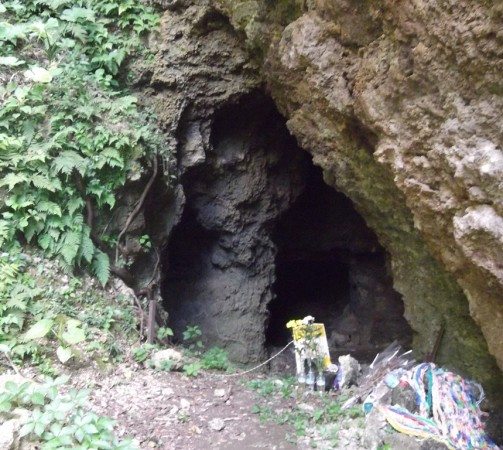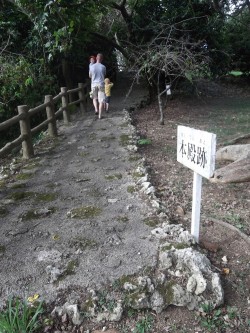 Directions:
Head south on the 58 toward Naha

Take the 329 east

Go right onto the 507

Continue on the 507 until you see the 52

Turn right onto the 52. In a half mile you will see a road on the left that goes up a hill. This road will take you to the parking lot.
GPS Coordinates: 26.131659, 127.720279