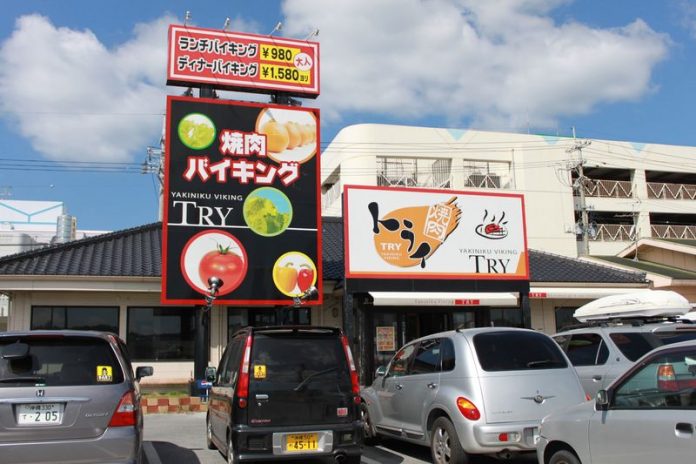 Editor's Note: As of July 2016, we have been informed that this establishment was closed and reopened as the "Chatan Dragon". We are leaving this post in our archives for those of you who may be looking for it. If anyone would like to write a new review of the new restaurant in its place, please see our Submissions Page for more information.
CONTRIBUTED BY ROBIN LESIEUR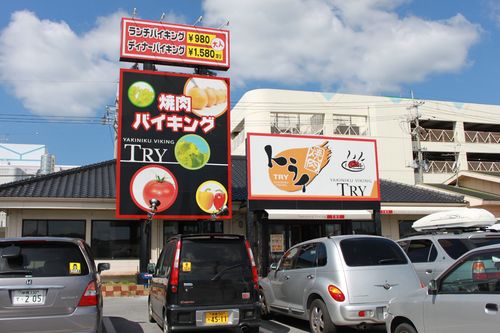 This is one of my family's favorite lunch places on Okinawa. Not only for the options of great food, but for the price, too. It's all you can eat, buffet-style. A great place for family fun dining.  The staff has always been kind, courteous and prompt. You will find tradition Japanese seating as well as American-style benches.  Let's take a look at the buffet options:  (Meats, soups, salads & more) you gather your food and sit down to your own grill at your table. Lunch lasts 90 minutes. You can choose different lengths of time to eat dinner for different prices.  There is also an all-you-can-drink option.
My husband & I have this down like clockwork – one sits at the table with the kids and one picks out the food, letting the other start cooking the meats. As you see here!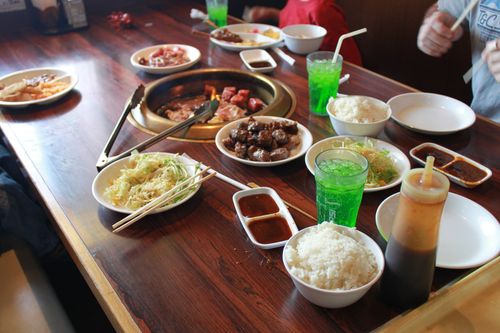 You can figure out your own Plan of Action. We've come to realize that a community plate of cooked meat works best. Then we each grab and dip into the sauce provided on the table.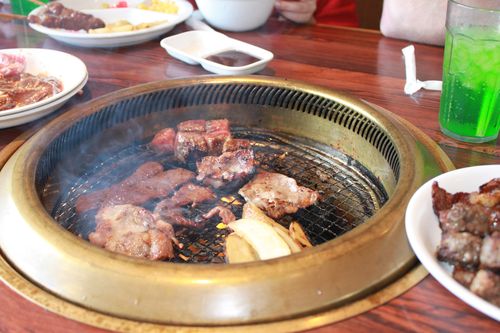 Sit back and Enjoy!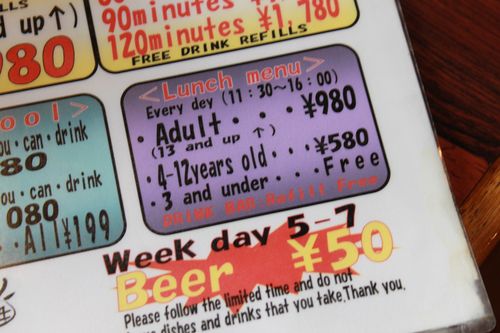 ---
Yakiniku Viking TRY (Korean BBQ)
Prices: Lunch: Adults (over 13) Y980; Kids (4-12) Y580
Dinner: Adults (over 13) Y1,580; Kids (6-12) Y880; Children (4-5) Y580
Hours:  Lunch 11:30 – 16:00
Weekday Dinner 17:00- 24:00
Weekend Dinner 17:00 – 25:00
Money: Yen & Cash only
Phone: 098-983-7129
Address: 1 Chome-1 Kitamae, Chatan
Google Maps Coordinates: 26.3010818, 127.76091240000005
Directions: From KAB Gate 1 take a left, heading towards Foster on 58. The light right before the Foster Commissary Gate you will see a Ramayana and the TRY parking lot, make a U-turn at that light. It's now going to be on your left hand side.