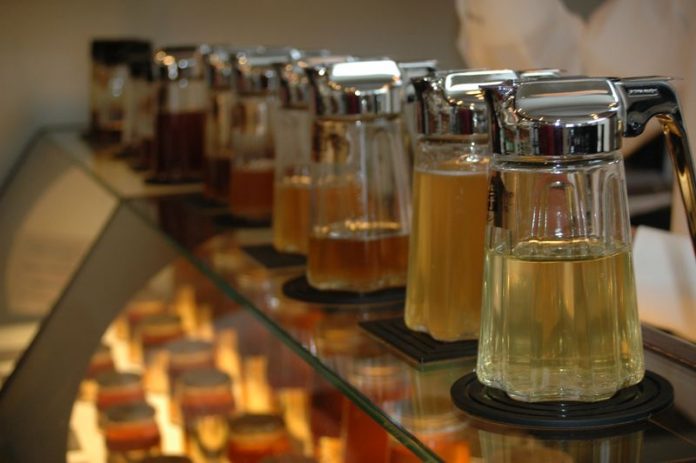 Editor's Note: Did you know there is a little café inside this store? We have a post all about Honey Café here. If you're looking for breakfast or lunch, check out that post. But if you simply desire some honey, read on below!
CONTRIBUTED BY LARISSA TRAQUAIR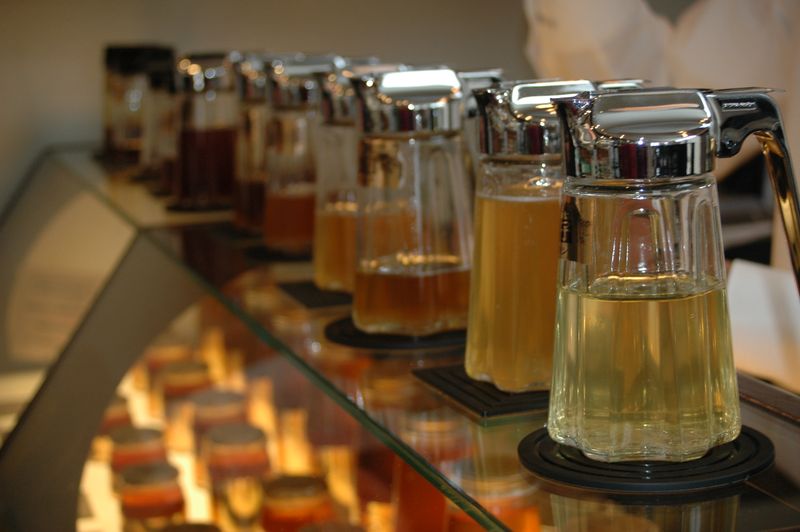 Their name means Chinese Kanpo Medicine but what it means to you is the sweet taste of honey.  We found ourselves, my partner-in-crime and I, drawn to this small store and café in the Plaza Shopping Center.  This little sweet shop is unique by allowing you to taste test 12 different kinds of honey.  It's like being at a 31 flavors of the honey world – minus 19 flavors.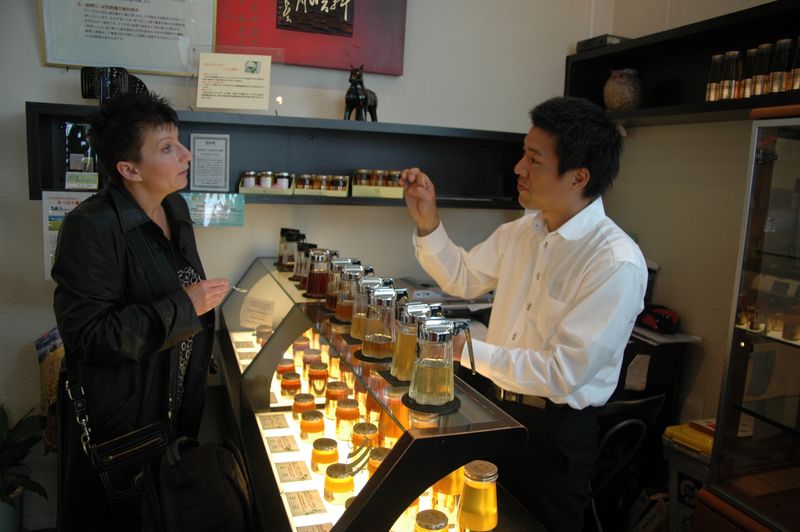 The shop manager, Shinya Maetoh, was such a gracious host as he explained each different type of honey and that honey itself can be a good alternative medicine for the human body.  He continued to share that they search out the highest quality, pure organic honey selected only from choice herbal flowers.  They are very meticulous in harvesting their honey and specifically collect it in the morning when it is very thick!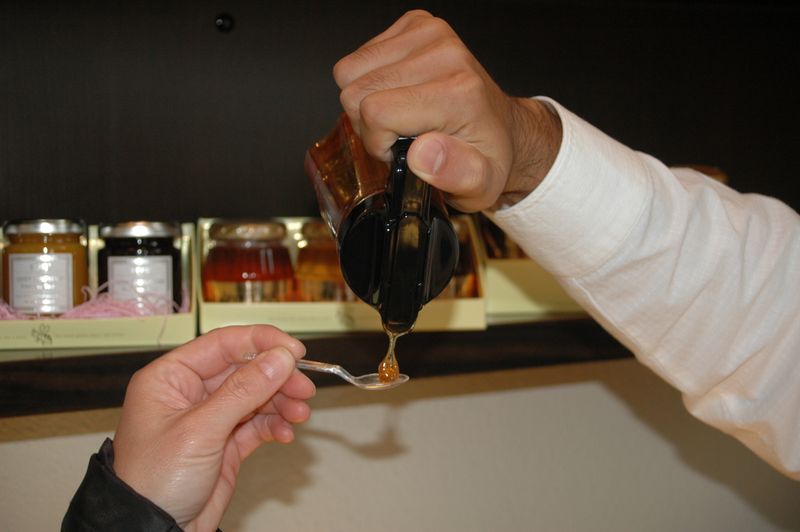 This small store is packed with jars of this delightful, no sugar added, Chinese honey for purchase.  Each flavor coming in three sizes.  We each purchased the lightest and thinnest honey that was recommended for tea and the various bread choices we have for breakfast.  I believe we paid around Y500 for the smallest jar.  Our purchase was carefully wrapped and placed in a simple brown bag which would make a great gift.  The one thing you won't find from this store is locally "grown" honey as it all comes from China.  We tried almost all 12 flavors and our collective favorite was the Lichee Honey.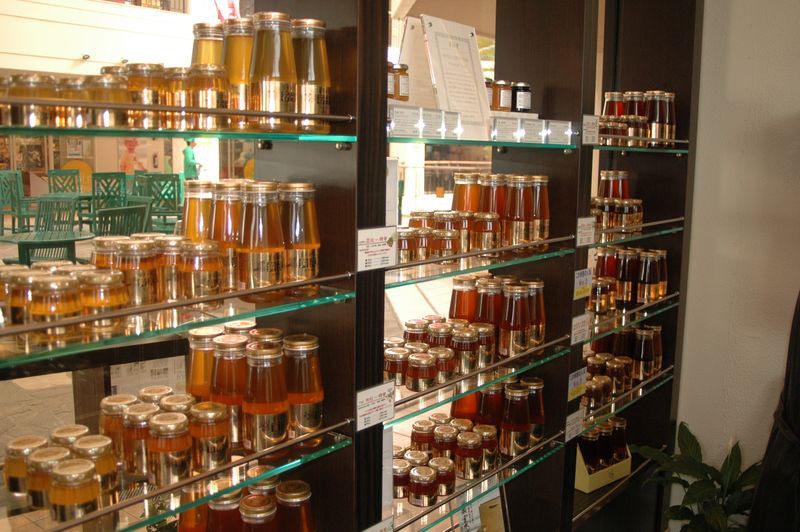 ---
Yakumitsu Honpo
Payment:  They accept both Yen and Visa and there is parking available in the underground parking lot.
Hours: 11:00 a.m. – 8:00 p.m.
Location: Plaza Shopping Center on 330.  On the second floor across from Rogers.
Address:
GPS Coordinates:
Directions:  From Foster take 330 North past the intersection to turn to Awase.  Follow along for a short distance until you see Plaza Shopping Center on your right.  If you want to park in the underground parking area you will need to turn into the driveway before the signal and Kentucky Fried Chicken.  As mentioned in this post the store is on the second floor across from Roger's.