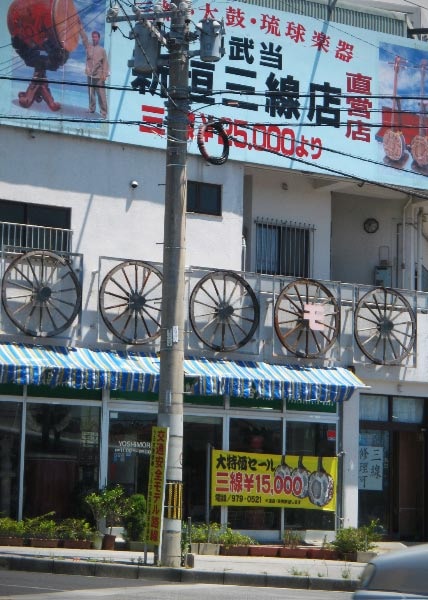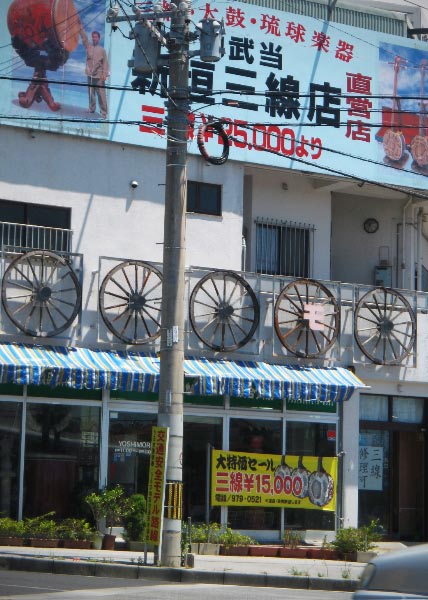 I wanted to share this cool store down the street from my house that sells unique Okinawan instruments, such as taiko drums and sanshins. Whether you want to buy an instrument because you are learning to play, or just as a souvenir or gift, this is the place to go. We bought my son and daughter each a taiko drum with bachi (stick used to beat the drum) for 1,000 yen for each taiko drum/bachi set.
Yoshimori is open daily from 11:00 a.m. to 7:00 p.m. They take yen and major credit cards. I'm not sure about American dollars.
Directions from Kadena: head straight out gate 3 until it dead ends into 329, turn left onto 329. Follow 329 until you reach 36 (this is where the entrance to the expressway is located, there is also a Lawson's). Turn right onto 36. Follow this road for about 3 kilometers until you reach 75. Yoshimori is located at this intersection on the top left side (across the street from Jeans Warehouse and catty corner from the Pachinko Parlor). Do you know any good places to buy these type of instruments?
Closed on Sundays