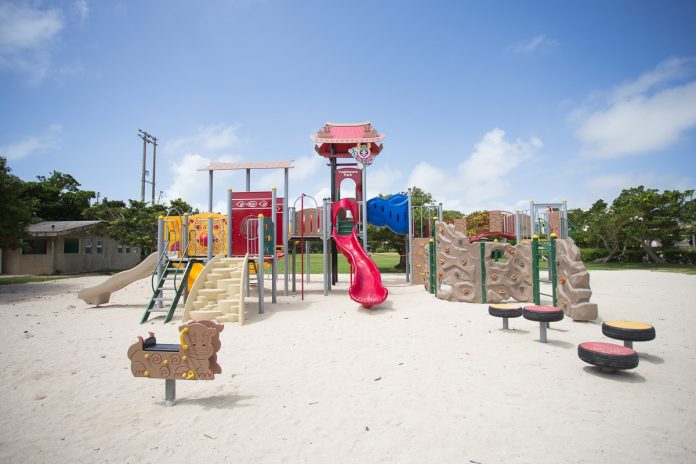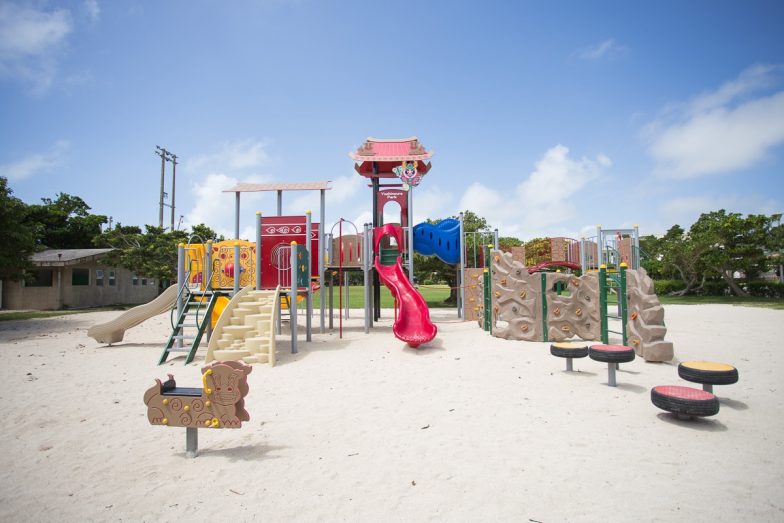 CONTRIBUTED BY HANNAH CURTIS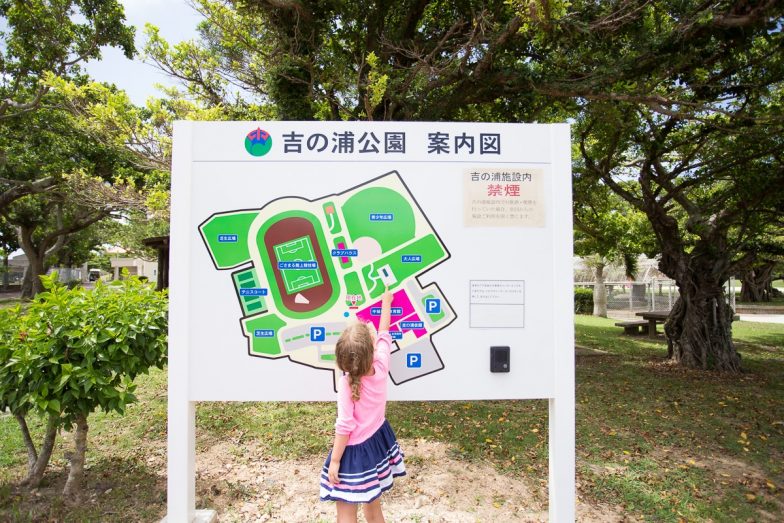 My kids and I are trying to knock out as many parks as we can this summer; often we go to the larger interesting parks (like Ogido) but sometimes a smaller one close to home is just what we are after.
Yoshinoura Athletic Park, located in Nakagusuku Village, like Comprehensive Park contains a baseball field, tennis court, soccer & track fields and a small park; which was what enticed us to visit.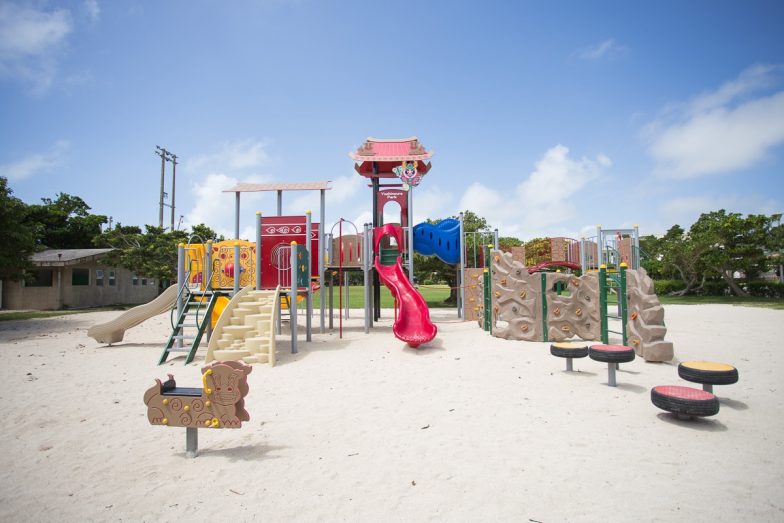 My girls (aged two and five) really enjoyed this park; the five year old could do everything (or at least give it a try) and my two year old, who likes to climb, had plenty of things to climb up and down on.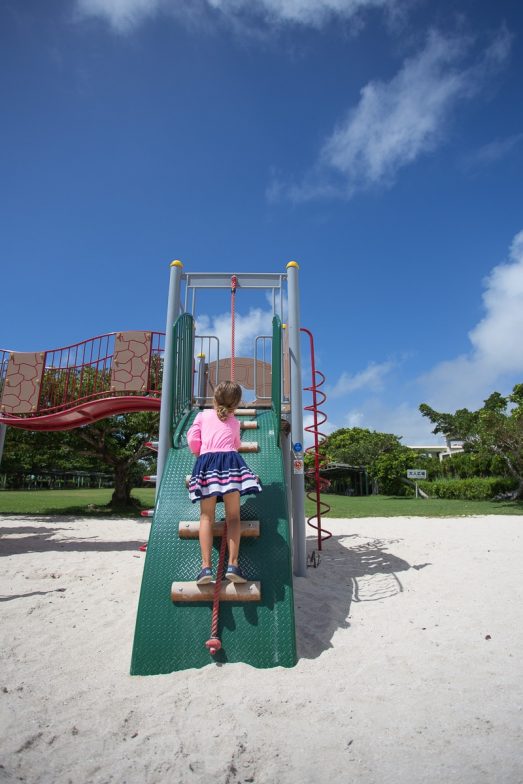 There was a little more variety than your standard on-base park, but like I said it isn't a big grande park like Ogido.
The equipment was either labeled 3-6 years or 3-12 years, although I would say its probably better suited for the younger age bracket.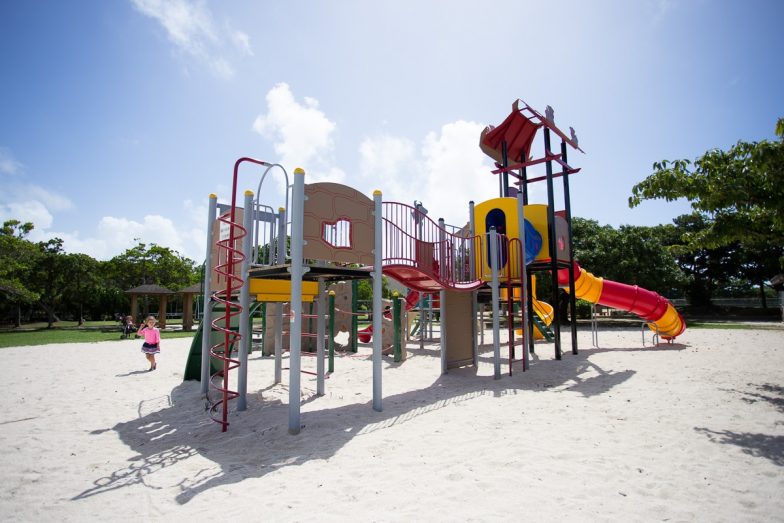 This would also make a perfect place to get a run in; I saw many people either walking, running or cycling the paths and I think once the weather cools down a little I will be heading here for a run before letting the kids burn off some energy at the park.
Hours: 9am – 10pm. Closed on Tuesday & during the New Year holidays (I am unsure if this just refers to the other sports facilities or the entire complex)
Address: 620 Tōma, Nakagusuku-son, Nakagami-gun, Okinawa-ken 901-2406, Japan
Coordinates: 26.2586576, 127.79359440000007