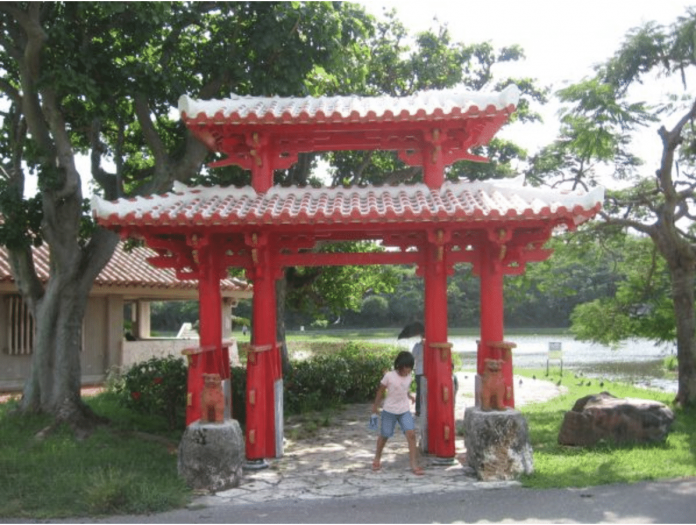 CONTRIUBTED BY KELLY GARCIA; UPDATE BY HEATHER GELORMINE

As many of you know, we have a park here in Okinawa called Comprehensive Park.  Despite the promise of a wide range of park activities that its name suggests, my husband, Joe, and I have never felt compelled to visit.  Until yesterday.
Why oh why did we wait a year and a half to visit this wonderful place?  It's got a full-on water park, with slides and pools and a view of the ocean.  (Unfortunately, according to the sign, the admittance of tattooed people is prohibited.  Sorry Joe!)
There are walking paths, a couple of running tracks, a weight room, and dance classes.  There are ponds where you can buy boxes of fish food to toss into the mouths of the most desperate carp I have ever seen.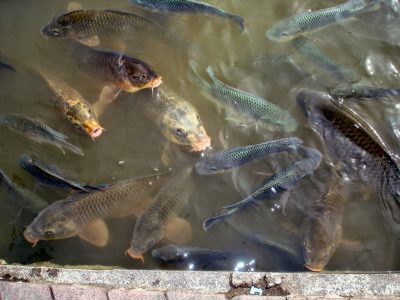 (Feeding fish is, bar none, Joe's all-time favorite park activity.  But seriously, the Japanese park carp are worse than pigeons in their frenzy for food.  They did their best to fly into the air and bite my hand off.  I'm not kidding.)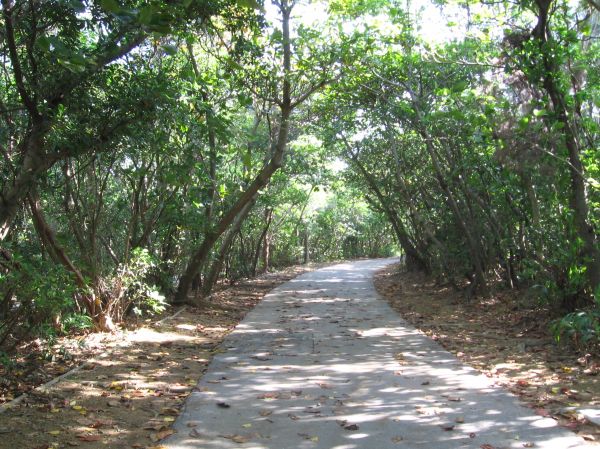 There are tennis courts, camp grounds(!), a bicycle race track,and playgrounds.  You can rent bicycles there.  If you are feeling really ambitious, I suppose you could even ride a unicycle.  I saw not one, not two, but THREE little kids teetering around (successfully!) on unicycles.  Crazy.
If your kids are too young and uncoordinated for a one-wheeled bike, bring theirs with you.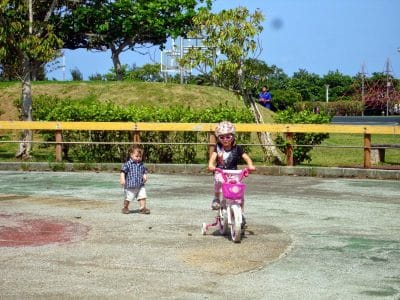 Don't forget a drag-along toy for kids young enough to be amused by anything smaller than they are. (I don't ask questions anymore. Kids are weird. If it keeps him busy and he's not flinging himself off a bridge, I'm good with his ideas.)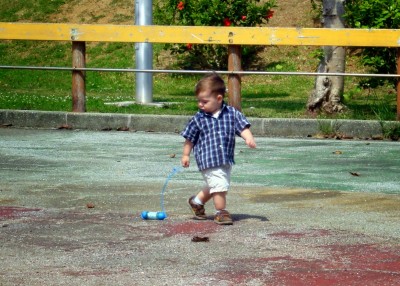 Okinawa Comprehensive Athletic Park really is massive. Our family can easily spend an entire day wandering the grounds – without even visiting the water park portion – and still not get tired of being there.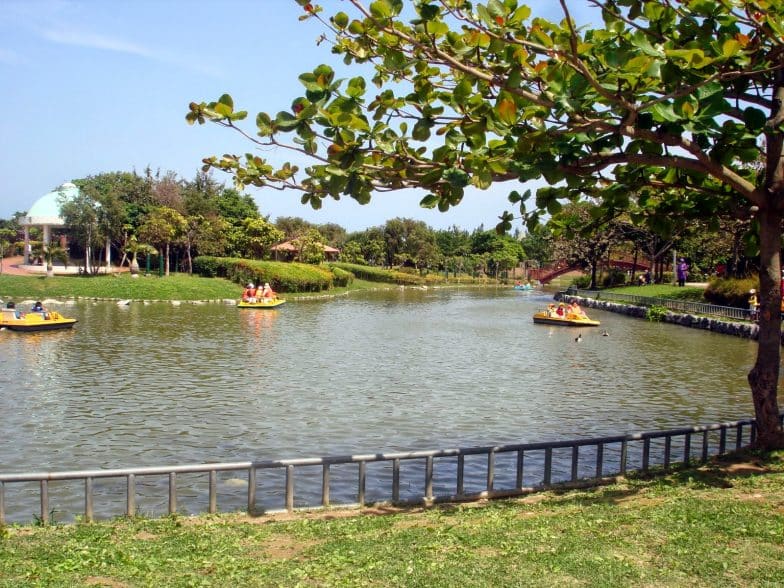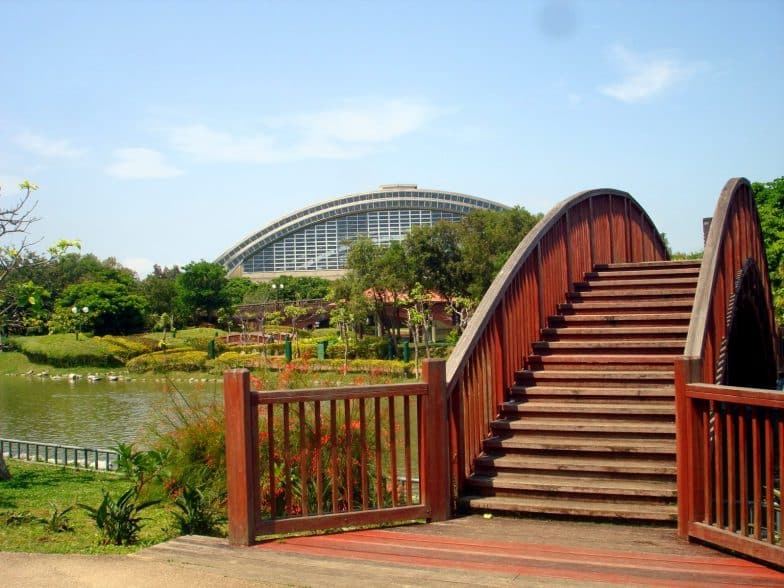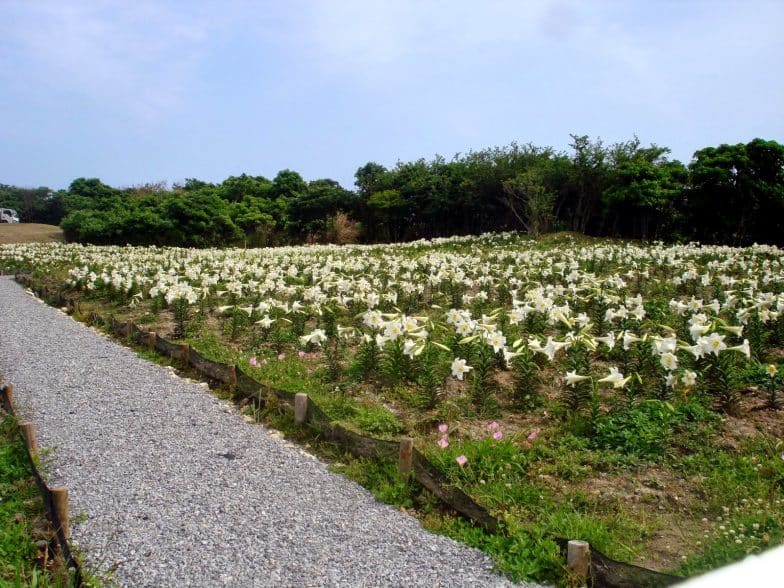 There is something for everyone, from adults to families with little ones. Our kids LOVED the variety of playgrounds (and I'm sorry that I can't give better guidance about how to find them, but honestly? Just stumbling on them as we walked around was half the fun!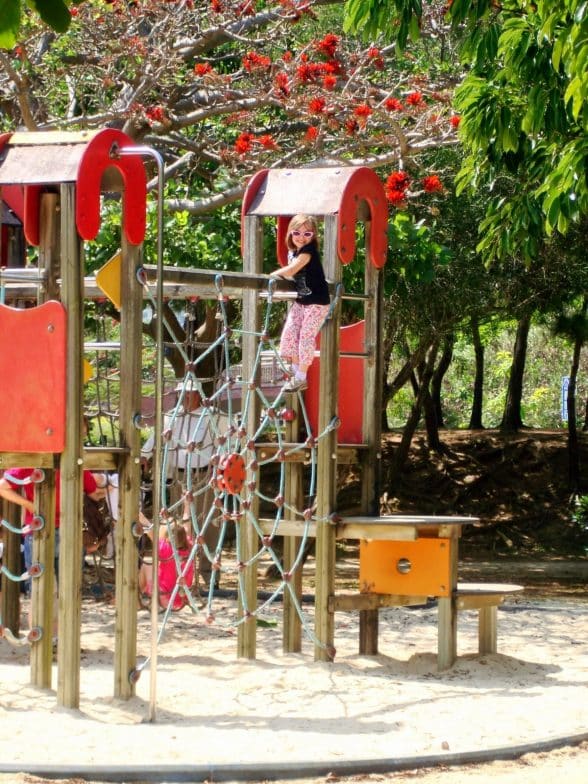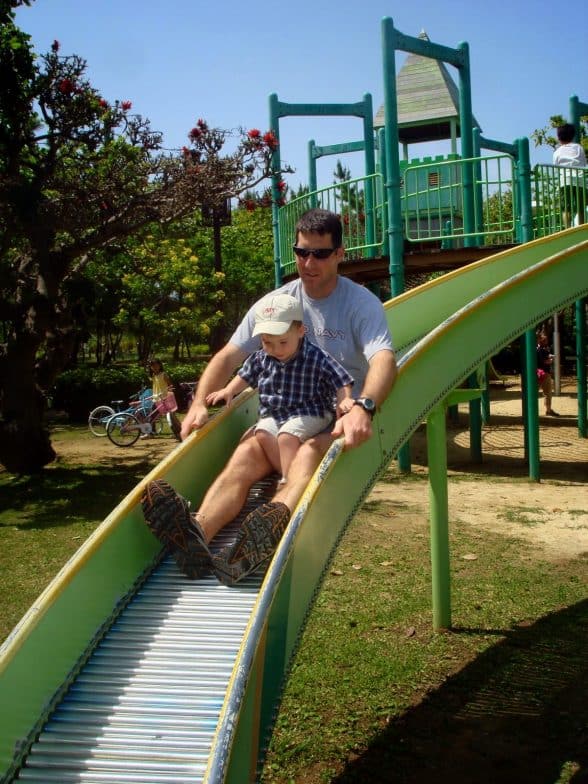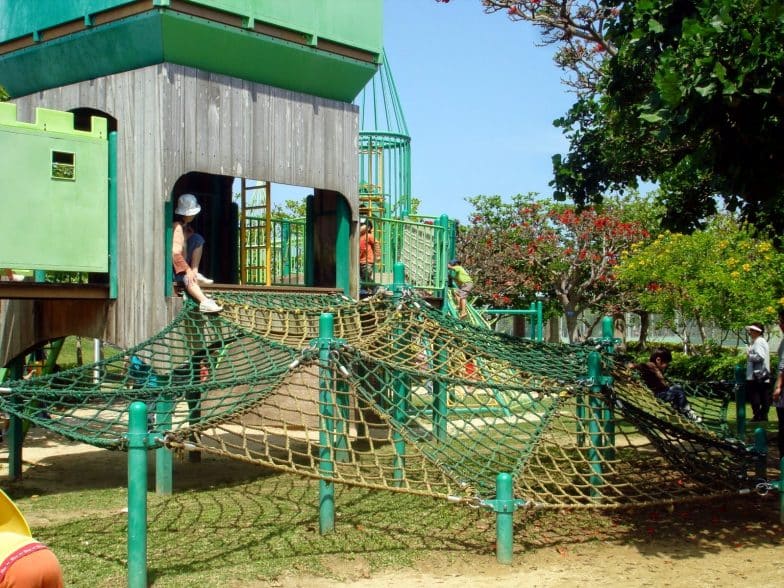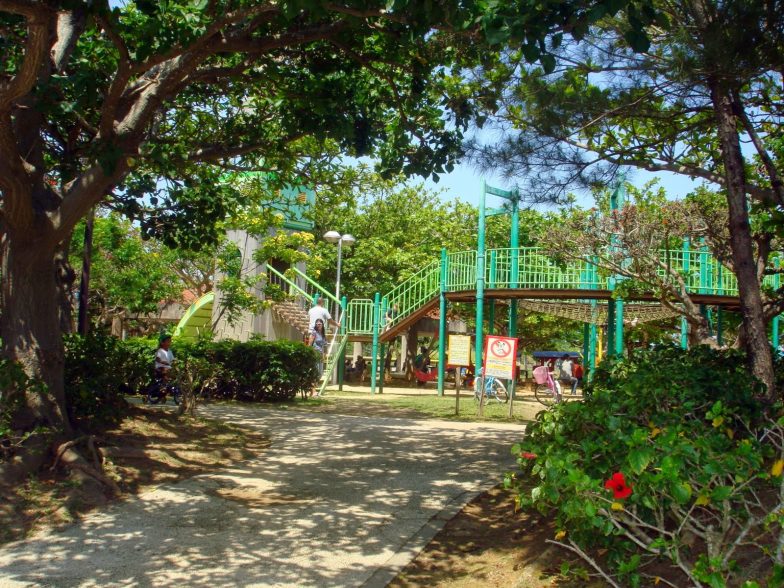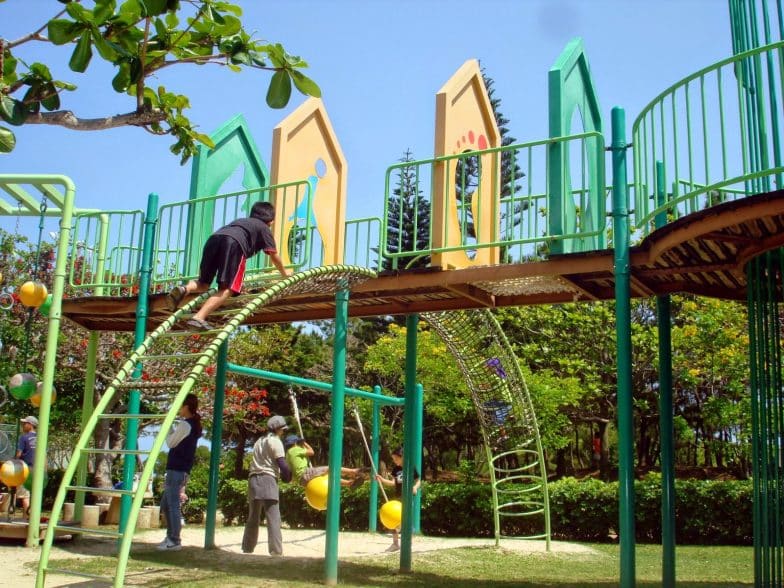 ---
Okinawa Comprehensive Athletic Park
Address:  5 Chome-3-1 Hiyagon, Okinawa, Okinawa Prefecture 904-2173, Japan
GPS Coordinates: 26.3106486, 127.82000489999996
Phone: +81 98-932-5114
Directions From Kadena:   If you are driving out of Kadena Gate 2, drive straight through the Goya four-corners intersection onto route 20. Take this road about 10 minutes until you reach the major intersection for route 329 and then turn right. Stay on this road until you reach the park. You will pass a San-A and McDonalds and a few minutes later will see road signs announcing Comprehensive Park. Finally, you'll see the arched entrance on your left side. Turn in here, park your car, and go explore!
Directions From Foster:  Head out the Legion Gate to Route 329 and keep going about five kilometers until you see the entrance gate on the left side of the road.