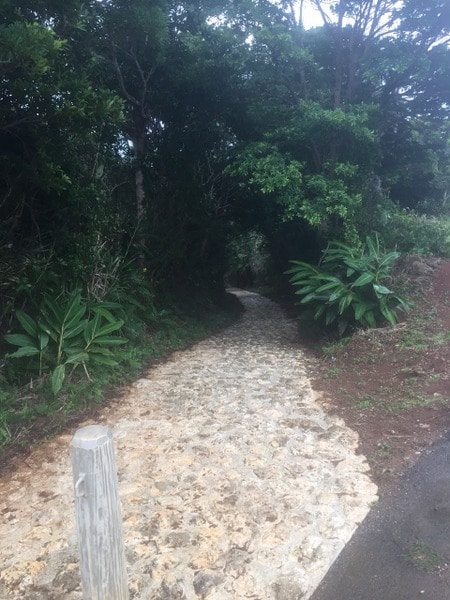 CONTRIBUTED BY JENNIFER GILES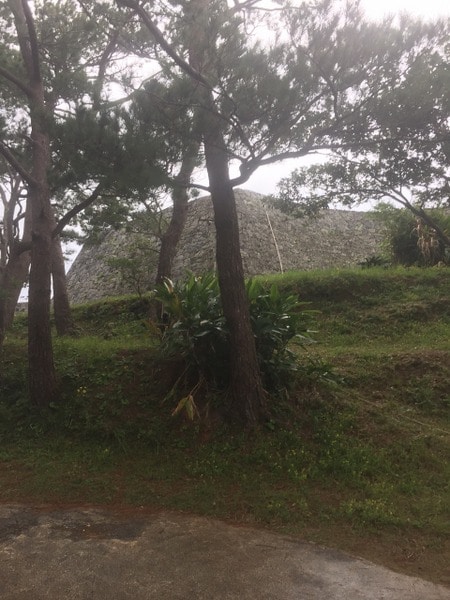 Zakimi Castle Site Park has a paved trail that leads to "Wooden Way", a long boardwalk that runs through a dense forest near Zakimi Castle.
To get to the trail, park in the north parking lot in the Zakimi Castle Site Park. Run up the stone steps across from the restrooms and hit up the observatory for a beautiful view of the west coast.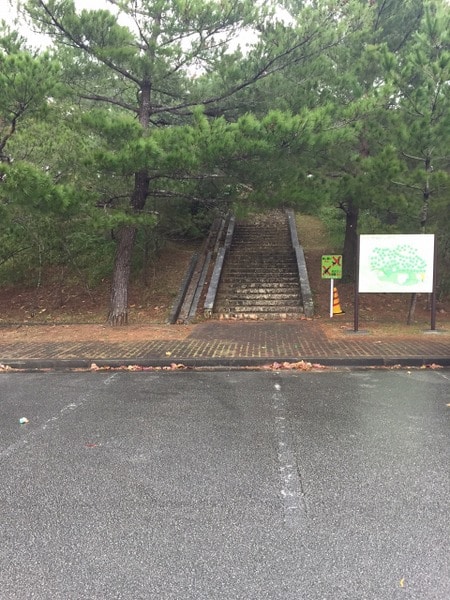 From there you can continue on the paved trail to skirt the north side of the castle. Take a quick pit stop inside to view the interior if you have not visited the castle before.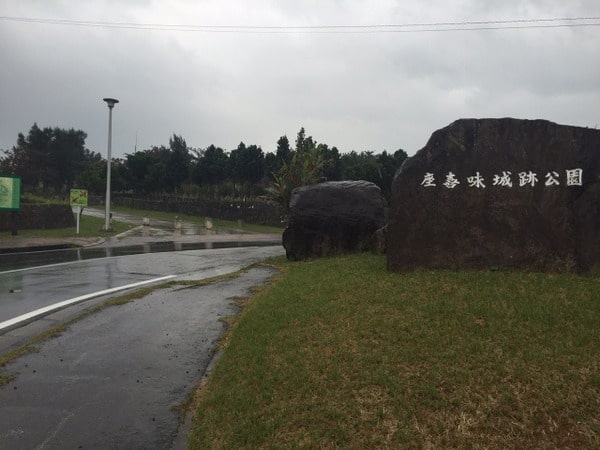 Continue down the outside trail, moving away from the castle and down the hill until you see a sign stating "155m Museum – Art Museum". Take the immediate left.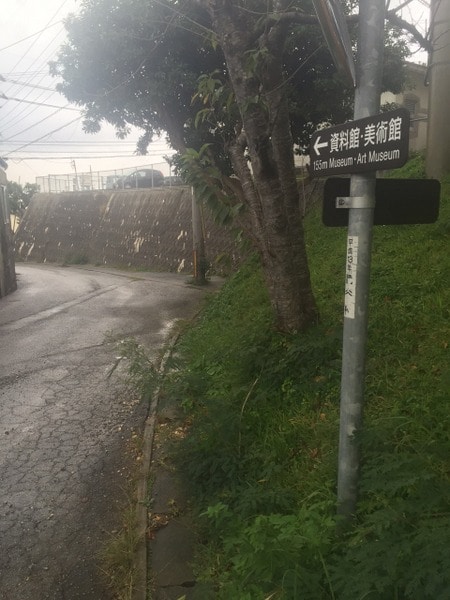 In less than 100 meters you will see a stone pathway on the left that leads downhill into a dense tropical forest.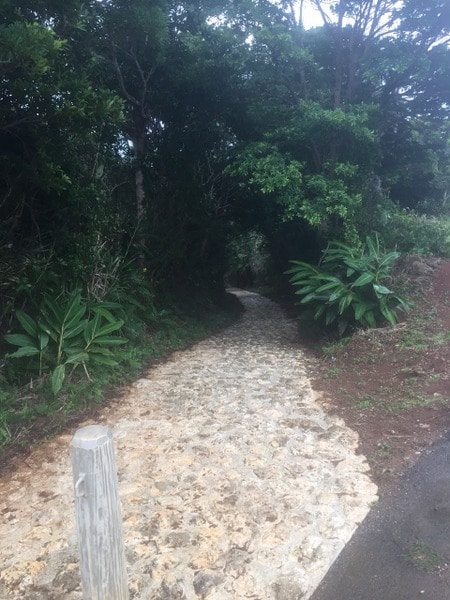 The wooden way is on the left at the bottom of the stone pathway. It will take you up and down a series of staircases through the forest.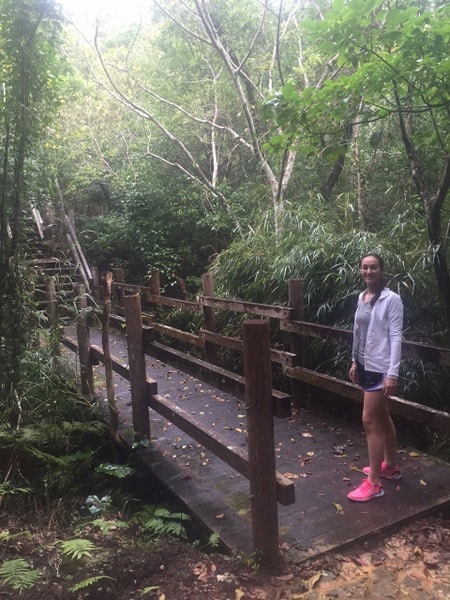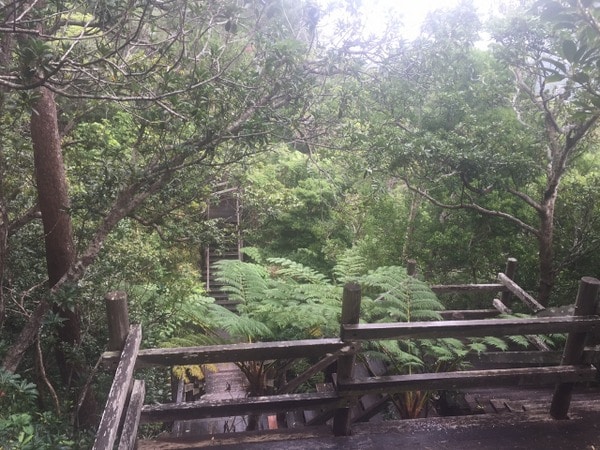 The woods are full of butterflies, flowers, birds and, oh yes, lots of mosquitos, so don't forget the bug spray. The trail will lead you to the back of the Zakimi Castle Site Park and loop you back to the parking lot.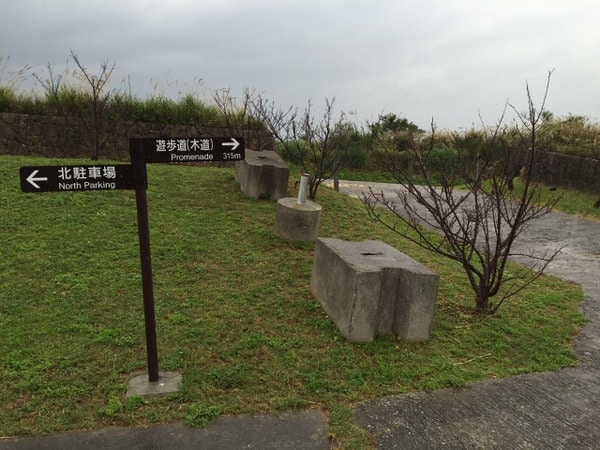 The loop around the park felt to be less than two miles but can easily be supplemented with a run down the winding back roads leading to Nagahama Dam. This park trail is great for all ages and abilities. Highly recommended if you, like me, like to get in a run while sightseeing.
---
Zakimi Castle Site Park "Wooden Way" Jogging/Walking Trail
Hours: Sunrise to sunset
Address: Nagahama, Yomitan, Nakagami District, Okinawa Prefecture 904-0324
GPS Coordinates: 26.4133201, 127.7315969
Google Map: https://goo.gl/maps/SQX3cUSjRNx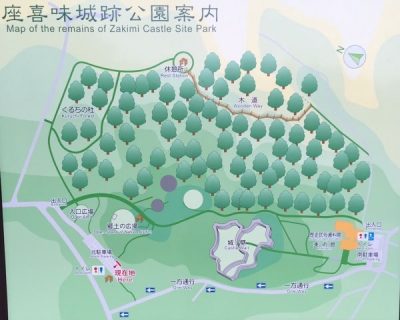 click to enlarge map