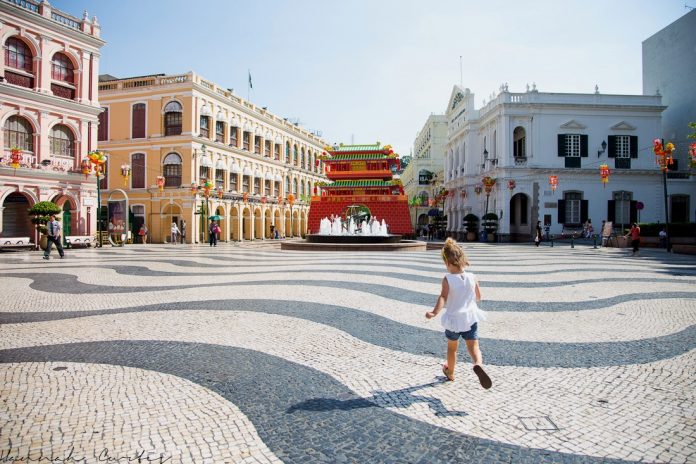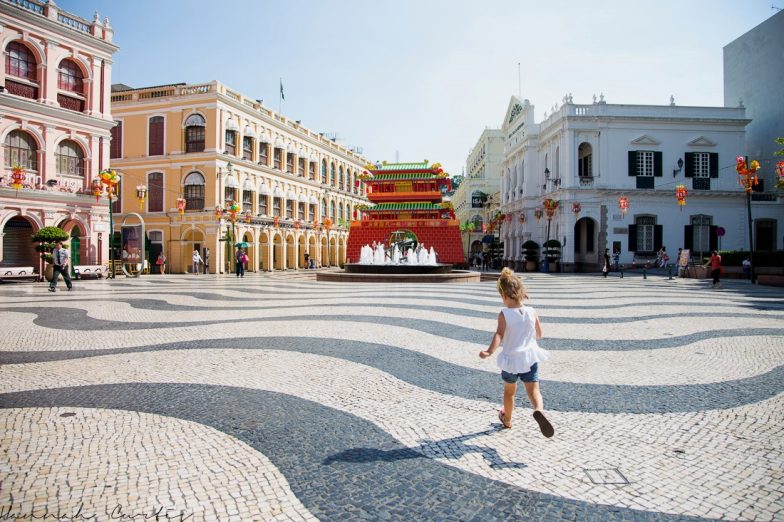 CONTRIBUTED BY HANNAH CURTIS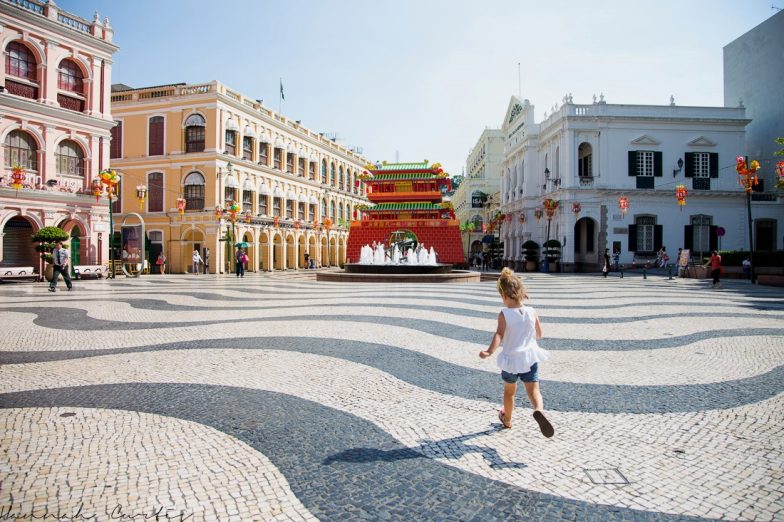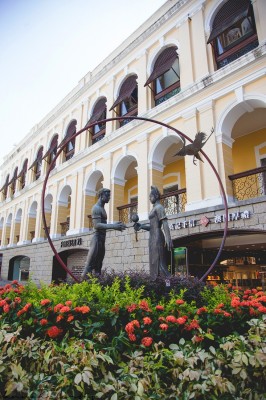 With Peach Air's new route, Naha  – Hong Kong, having just started in February 2015, I suspect a lot more people will be visiting the already popular destination of Hong Kong.
While researching for our trip, I turned to the many fabulous and informative articles already on Okinawa Hai, however, one thing I did notice was the lack of mention about Macau.
Okay, so, while Macau isn't exactly Hong Kong, they are the only two Special Administrative Regions of the People's Republic of China, and Macau is only a stone's throw away from Hong Kong. It is, therefore, an easy day trip.
We booked our tickets to Macau in advance through Turbojet for the very first sailing out of the China Ferry Terminal in Kowloon (I believe if you are staying on the Hong Kong side there is also a terminal there). You are able to purchase tickets on the day, but I had read that the return journey to Hong Kong can get quite booked up, so I pre-booked our entire trip to ensure we didn't get stuck in Macau.
The one-hour journey went by quite fast, but once we arrived in Macau and got through immigration (remember to bring your passport!) it was a tad bit chaotic. For starters, the terminal looked as though it was undergoing some construction. As a result, there was not much room for all the passengers. Since we arrived early, there was no tourist information booth open (which I was counting on for maps, etc).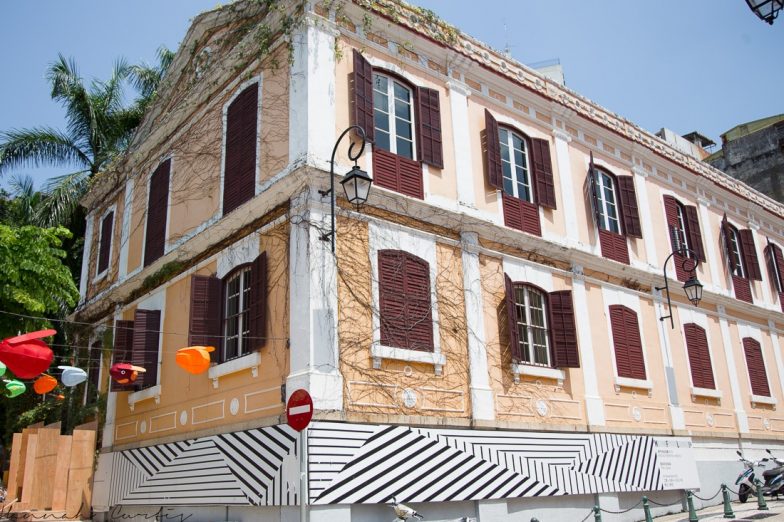 We quickly exited and flagged a taxi to take us the short distance into the town centre. Prior to going, I had read the tip that it is possible to get one of the many casino shuttle buses from the airport into town for free. However, since children aren't allowed in the casinos and we were traveling with two of them, we decided not to try this because we weren't sure if they allowed children on the bus. Another option is to take a public bus, but as it turned out for our family of four, a taxi was the cheapest option.
The first thing I noticed about Macau was how similar the architecture was to Portugal; it was beautiful and so different from Hong Kong.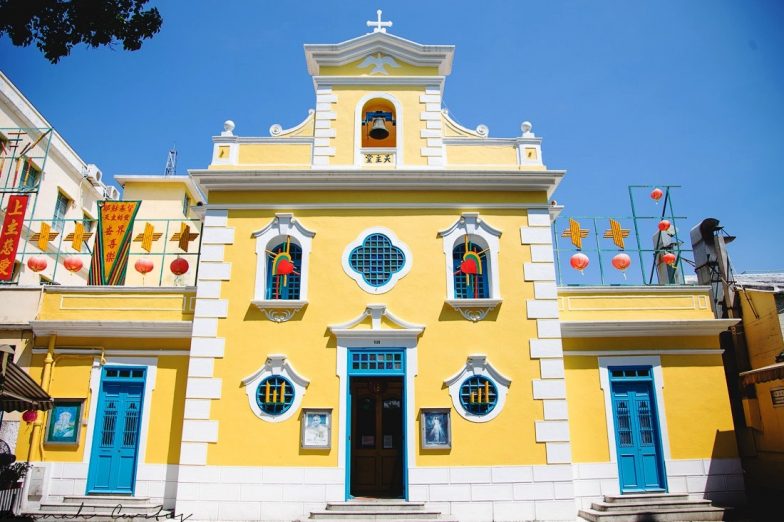 Senado Square, a paved town square and part of the UNESCO Historic centre of Macau World Heritage Site, has so much character and we were lucky enough to visit on a weekday so there weren't too many visitors; I believe it can get extremely crowded at times, particularly over the weekend.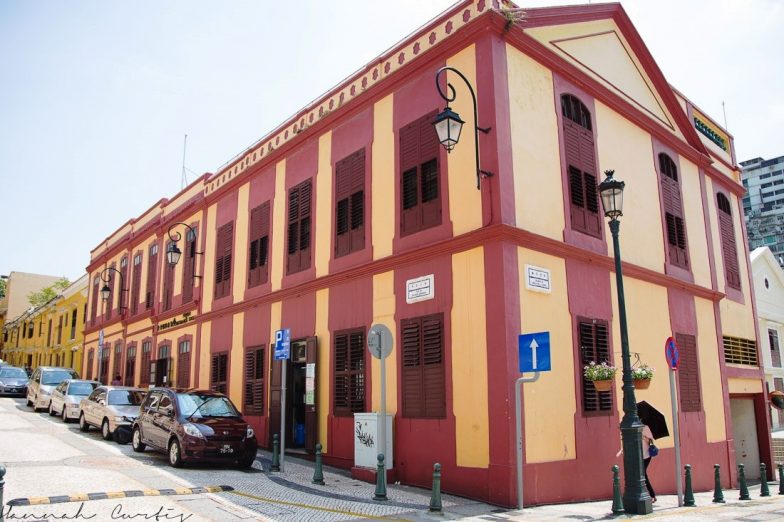 We made our way to the 17th Century Church of St Paul, although sadly all that remains are the facade and the stairway. The stairway was closed to visitors which was a shame as I think it would have been neat to be able to walk up them.  Again, I read that people have been able to so I am not sure if we had bad timing or if they just got lucky.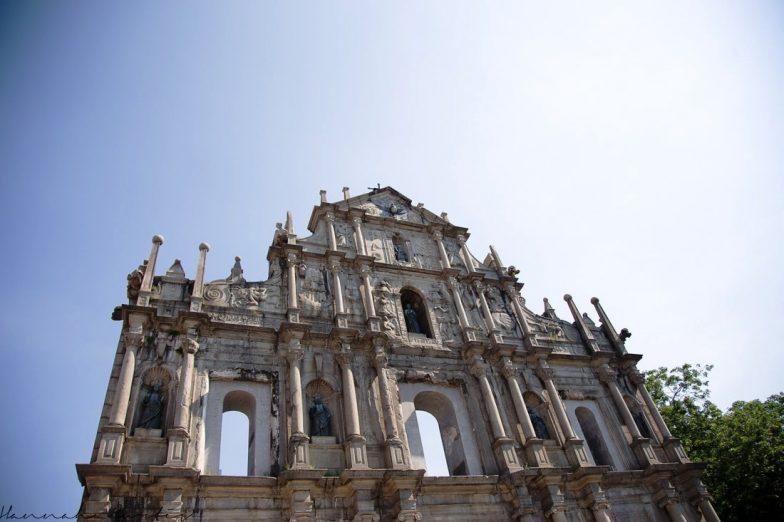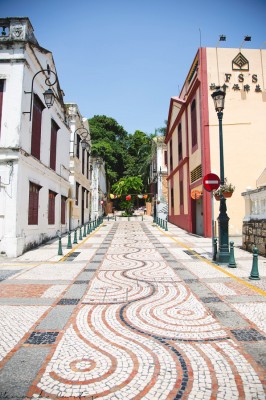 Monte Fort offered wonderful views of the city, but my favorite area was definitely the St, Lazarus Church district. It was equal in beauty to the other parts of Macau but so much quieter! I was hoping to come across some artists or galleries as I believe this is the artist area of the city, but we didn't; maybe we needed to venture off to some side streets, or maybe  our timing wasn't good.
If you happen to be an Indiana Jones fan you may wish to check out the Street of Happiness; formerly the red light district, this beautiful street was featured in the movie Temple of Doom.
For lunch I was hoping for some macanese cuisine, but with two tired and hungry children and parents who were slightly lost, we ended up at McDonald's, which I hate to admit!
After lunch we decided to get away from the busy streets of Macau and catch a bus to Coloane. We did a small self-guided walking tour which saw us venturing past the Chapel of St. Francis Xavier, the Coloane Library, Kun Iam Temple, and of course, we made sure we stopped in at the famous Lords Stow Bakery for some egg tarts.
What we really wanted to do in Coloane was visit A-Ma Statue & Temple and the Macau Giant Panda Pavilion at Seac Pai Van Park, but by the time we realized where the entrance was, we needed to head back to catch our return ferry to Hong Kong.
Of course if sightseeing isn't your cup of tea, you could always visit one of the many casinos, eat breakfast with one of your favorite DreamWorlds character at one of the DreamWorks Experiences, or even bungee jump!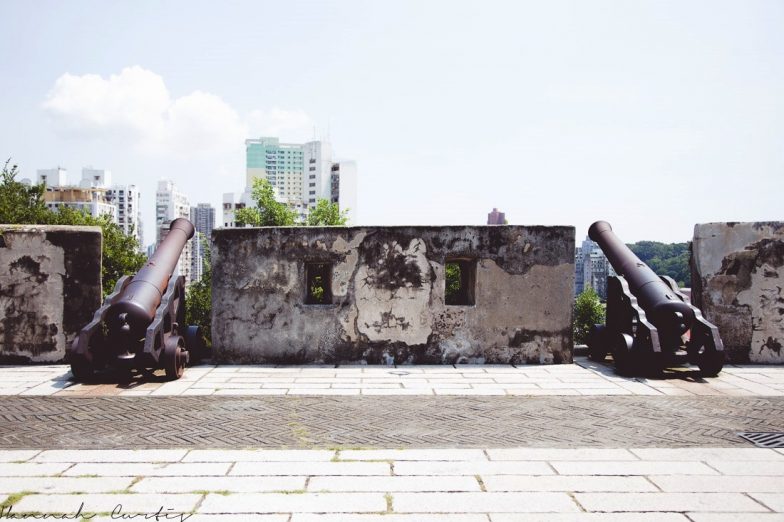 The most expensive part of our trip to Macau was getting there & back; for two adults and two children (children over the age of 1 need a ticket), it came to $180 USD.
It was a nice change of scenery from Hong Kong and since we weren't sure we would ever be back in the area, it was worth the visit.