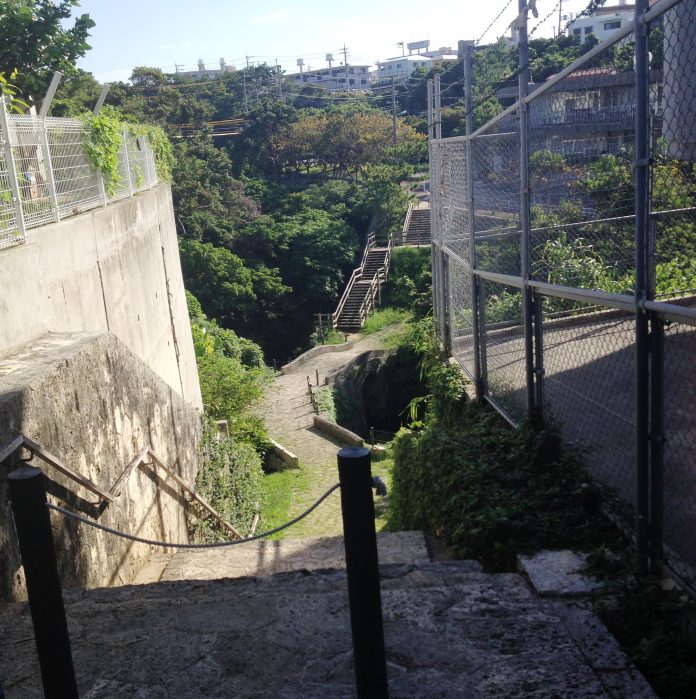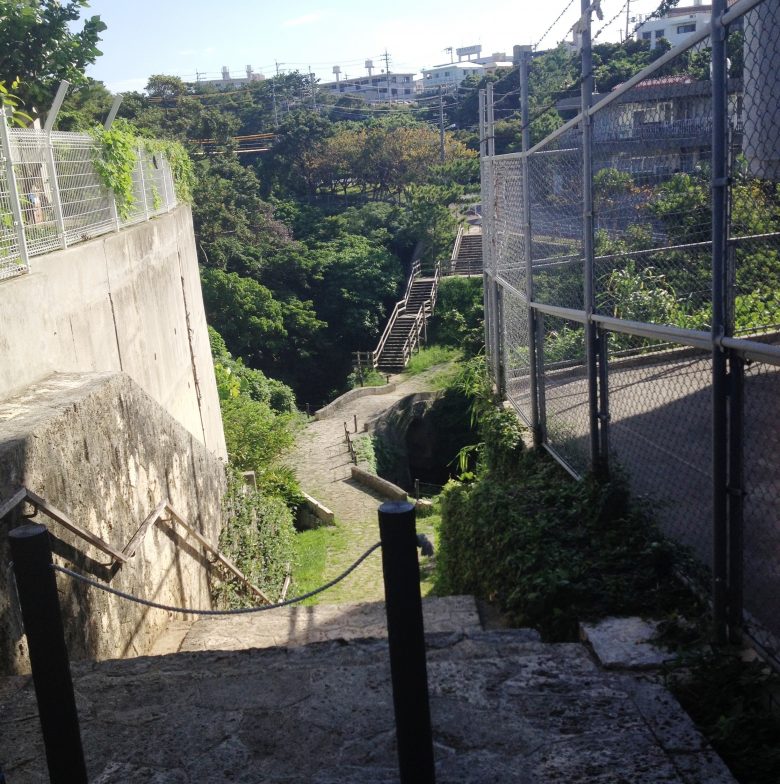 CONTRIBUTED BY HEATHER OLSEN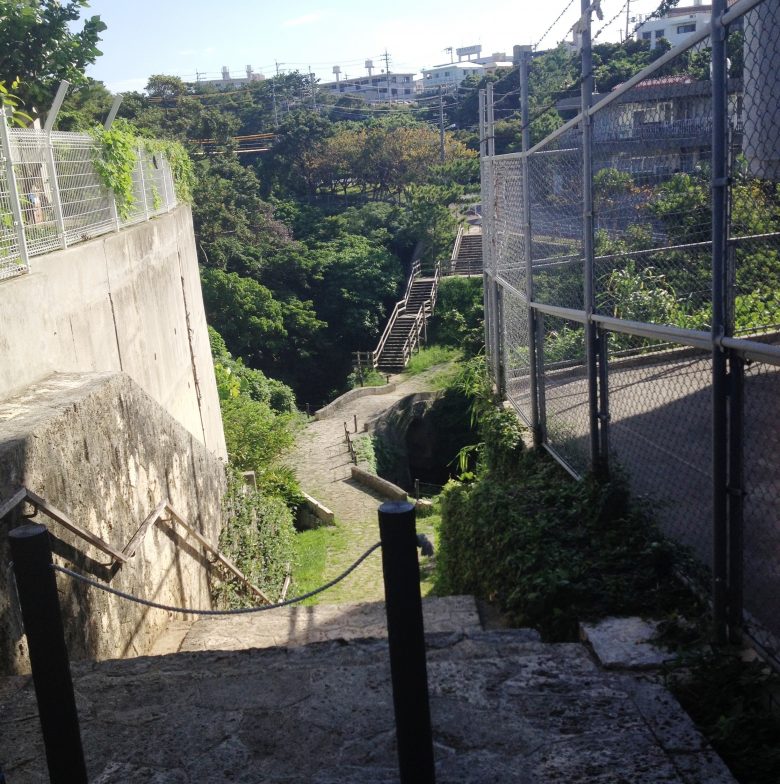 I kept seeing pictures of an ancient beautiful bridge but could never figure out where it was or even what it was called. At last I was rewarded with the discovery of Ahacha Bridge. This beautiful bridge is in Urasoe City, tucked away behind some buildings. Unless you are paying close attention to your surroundings, you will miss the opportunity to enjoy its grandeur. The bridge is over a picturesque waterfall, surrounded by foliage and the peaceful sounds of the water. Walking along the cobblestone as you view the surrounding forest and farmland takes you back to ancient times…
The Ahachabashi Bridge is part of the Nakagamihō Seikaidō, the cobblestone road, which travels from Yomitan to Shuri Castle. This was the road traveled by the king on his way to visit the Futenma Shrine. It is said that King Shō Nei had this section of the stone road built in 1597 as part of the construction to connect the Urasoe and Shuri Castles. The bridge was destroyed during the Battle of Okinawa but was restored in 2006.
There is a monument in front of Urasoe Castle that was built in commemoration of the roadway between the two castles. There is a large rock next to the pillar that men would use to climb onto their horse to begin their journey along the pathway.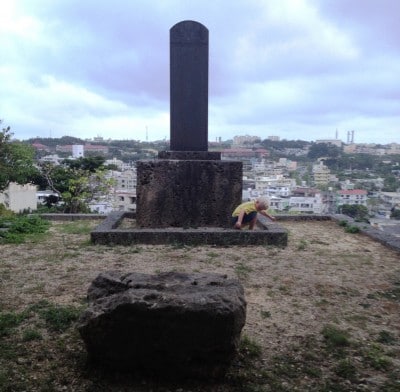 If you would like to walk the same path as those in ancient times, follow the pathway from the pillar down the hill and away from the castle. You will come to a T-intersection on the 38. Cross the road via the walking bridge and continue heading south into the neighborhood.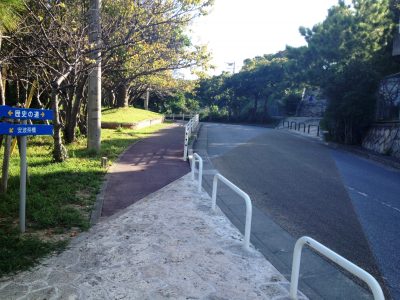 Turn right on the 6th street. (Note: there is a cute little park on this corner) Follow this road a block and you will be on the 153. Cross the street and you will see a covered pathway. This is one of two staircases from the 153 that lead down to the bridge. The other set of stairs is to your right, on the other side of the tan house.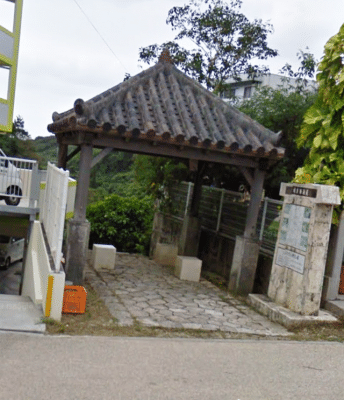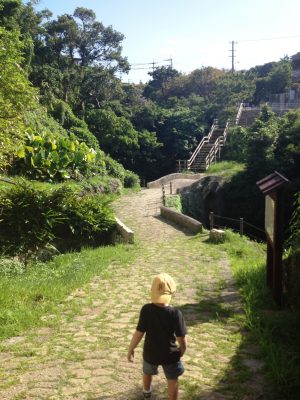 As you continue over the bridge and up the stairs you will see that the crossing on the road is yellow. This is marking the path of the cobblestone pavement down to Shuri. Across the street is a picture showing the remnants of the road. Further along the path is the Kyozuka Monument.
Directions: From the 58. Turn onto the 153 by the garlic house, Arin Krin. Follow the 153 past Urasoe Park and through the intersection with route 38. Turn right on the second street. You will see a parking lot just up ahead on a corner of a small street. The bridge will be across the street (between the small road and the 153) in the canyon.  The sign for the cobblestone pavement is adjacent to the parking lot.
Google Map Points: 26.243808, 127.725137