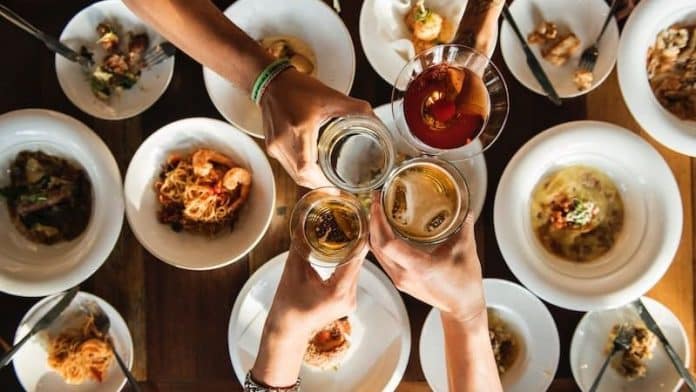 Whether dining out with friends or alone, the Mihama American Village has all the taste of home
Japanese cuisine is art visually presented on the table. There are times when food presentation is least important and you just want all the flavors and taste of your home country. At the Mihama American Village, you can get everything from hand-smashed avocados to satisfy your guacamole craving or a bowl of delicious Indian curry with naan.
Steaks and Ribs

Sometimes you want comfort food from home and you don't need everything presented so perfectly. Some food just has to be messy to be good, and there's no need for precise presentation. BBQ ribs are a great example of this – if your hands aren't getting dirty, you're going about it all wrong. When you're craving American style BBQ ribs or a juicy steak that you can sink your teeth into, consider stopping by Han's BBQ or the Island Terrace. Either option will help satiate your craving for a hearty meal that reminds you of home. Add some All-American side dishes for a perfect plate that's sure to hit the spot.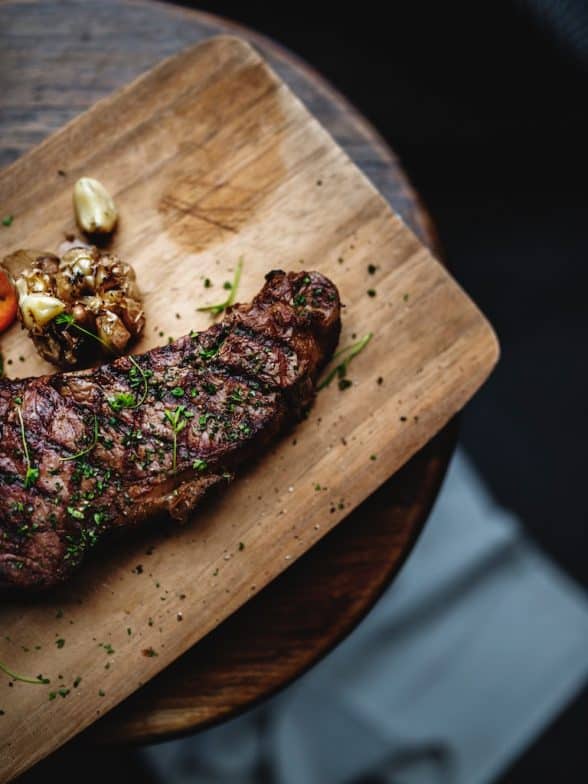 Photo by RawPixel / Pexels License
Caption: Steak, potatoes, and all the sides for a full American dinner
Chain Restaurants

When you desperately want something that's just like home, sometimes only a chain restaurant will do. If that's the case, The American Village doesn't disappoint, featuring an A&W, Red Lobster, Starbucks, and other stateside favorites. Whether you're craving cheese curds, a root beer float, or a frappuccino one of these is sure to hit the spot. Often, when you're thousands of miles away from home, all you really want is a taste of familiarity, so stop by one of these chains to fulfill that craving.
Breakfast

The Seaside Cafe Hanon is a great option for those times when you want to have a coffee and pancakes like you're used to enjoying for breakfast. It combines amazing American style food with beautiful Japanese views so that you can truly enjoy the best of both cultures. It's great for slow Sunday morning or early afternoon brunch with your family, providing food that adults and kids alike will enjoy.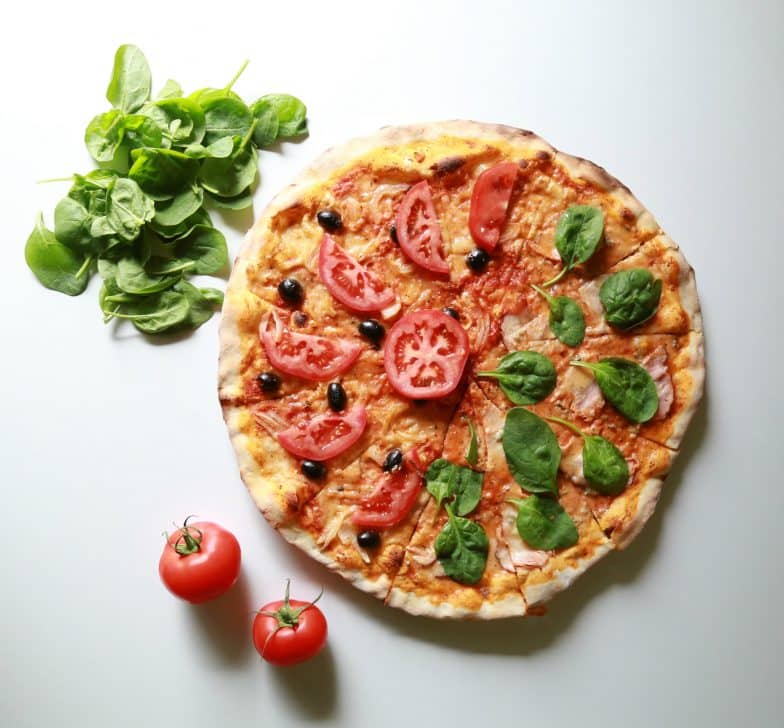 Tacos and Nachos
If you've been craving Tex-Mex but just can't find a restaurant that hits the spot, it may be time to try out Tacos Cafe Taco-Loco in The American Village. You'll enjoy all your favorites: nachos, street tacos, tortilla chips and salsa, and more. It's not easy to find good Mexican food on the island, but this restaurant is the real deal. When you really need some nachos, this is where you need to go to find the food you'll love.
Pizza and Pasta
The Japanese have a love affair with pizza, but the toppings you'll find in a Japanese restaurant may not always be pleasing to the Western palate. If you're not fond of mayonnaise or corn on your pizza, for example, you may be happier opting for an Italian themed restaurant in The American Village. Here, more traditional options like spaghetti and pepperoni pizza are common. When you're craving pasta, tomato sauce, garlic, and mozzarella, consider a trip to Decker's Kitchen, Pizzeria Bar Ariccia, or Corrente.

Hamburgers and Hot Dogs
The hamburger is the quintessential American food, and sometimes when you're overseas, that's really all you want. If you're craving a thick, juicy, all-beef patty with melted cheese and a toasted bun, you're going to want a restaurant that knows their burgers. Consider Jet City Burgers for some of the top hamburgers in Japan, or Benson's for a hot dog served just the way you're used to. Sometimes food really does help you feel more at home, and these restaurants know just how to serve up the comfort food you love.
Sometimes, Japanese cuisine is exactly what you want. Other times, it's a little too perfectly presented and you'd like a bit of the messy, greasy, or spicy food that makes you feel at home. When you have a craving for a very specific food, it may be time to take a trip to The American Village, where you can find some of the best food on the island. If you need the tastes you love from home, take a walk through this unique area and you may be pleasantly surprised at everything it has to offer.