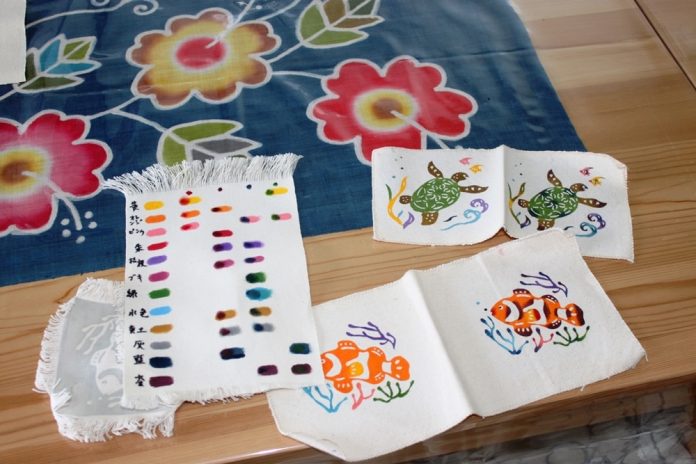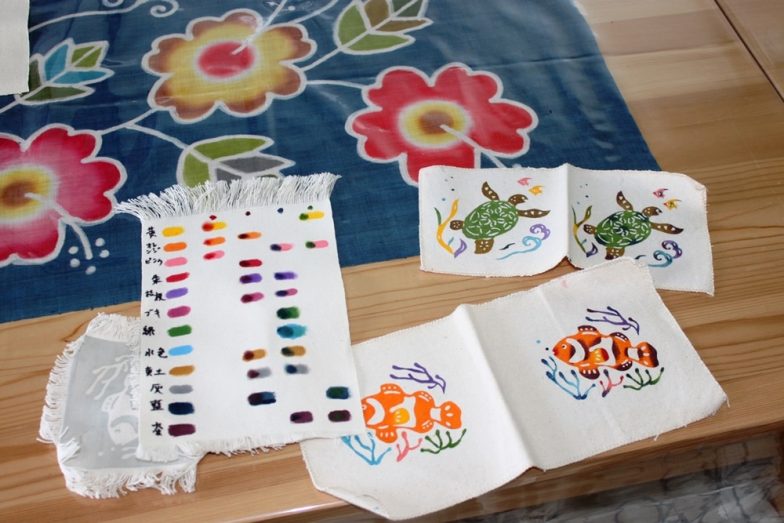 CONTRIBUTED BY JULIE WOOLERY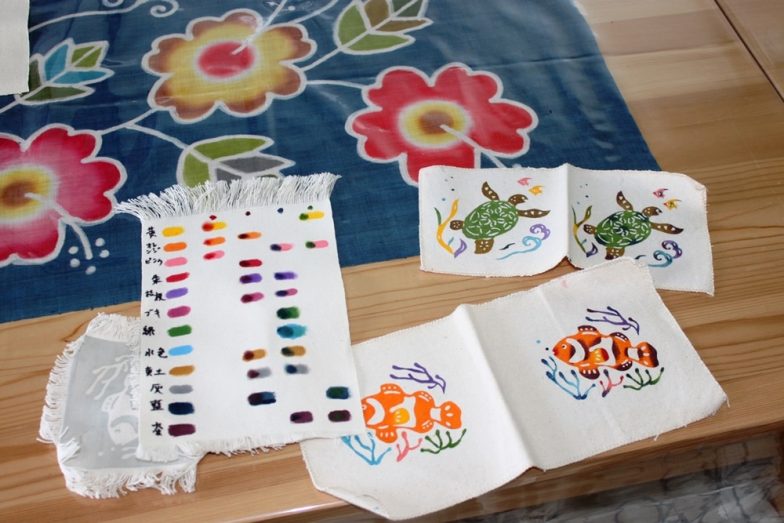 Bingata is a form of painting on fabric that uses stencil patterns and multiple colors of paint. It has been part of Ryukyu history for 500 years. Once you know what bingata looks like, you'll realize you've seen it everywhere on Okinawa … t-shirts, bags, kimonos, etc. While it's a very unique gift to buy for family and friends, it's even more fun to paint yourself! My favorite place for a fun and meaningful bingata experience is at Bingata Kijimuna in Nago.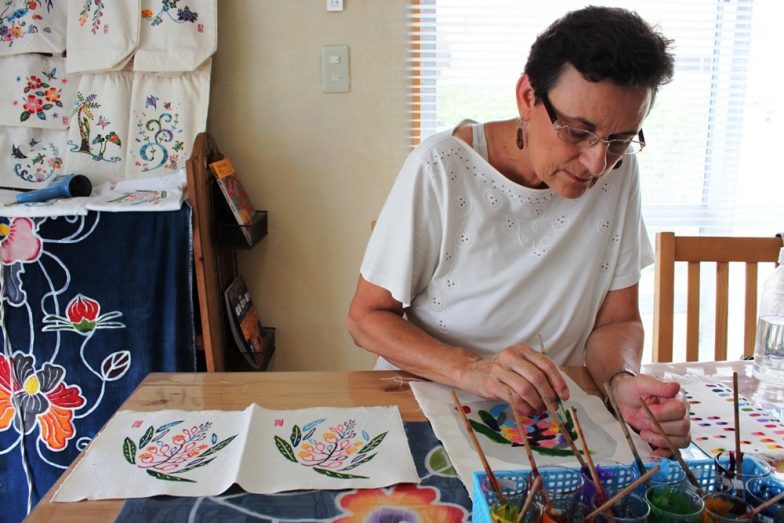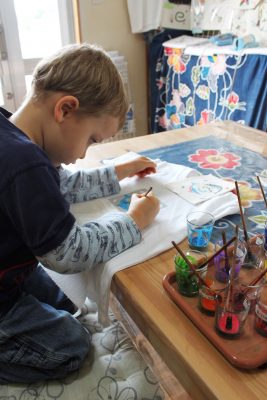 When you get to Bingata Kijimuna, you are warmly greeted by Yumiko and Ryuji Baba, the owners and artists. They have a variety of bingata designs and textiles (bag, t-shirt, coaster, etc.) for you to choose from.
They make the stencils for each design, and many of their designs come from pictures Ryuji has taken on nature walks he gives in northern Okinawa (another part of their business).
After you choose your design and textile, a special glue is used to put the pattern on the cloth. After it dries for a few minutes, it's time for you to start painting!
A first coat is painted using many colors. When you finish the first coat, you then use a different shading technique with only four color options. After two days, you soak your bingata and wash off the glue, and it's finished!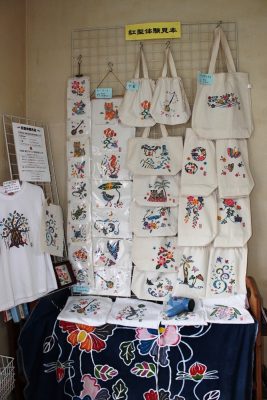 The first time I went to do bingata, I was incredibly nervous. I had seen some of my friends' work and heard their stories of how fun it was, but I am not an artist. I didn't think there was any way I could make something look like the examples I saw in the shop. But fortunately, bingata is very forgiving. Since the glue washes off after a few days, any paint that is 'outside the lines' magically disappears, and you have a beautiful bingata piece that friends are shocked to hear was painted by you!
My sons started doing their own bingata when they were only four years old, and even their work looks great. You can also take your own items to bingata – curtains, fabric, clothing, the possibilities are endless! Yumiko and Ryuji are incredibly gracious and helpful, and you will leave their shop with new friends you can't help but visit every time you're up in Nago.
They also have a little gift shop with many different bingata gifts you can purchase. The prices for the bingata experience (do it yourself) range from ¥1500 – ¥2500. You need to make an appointment and plan on being there about 1 ½ – 2 hours.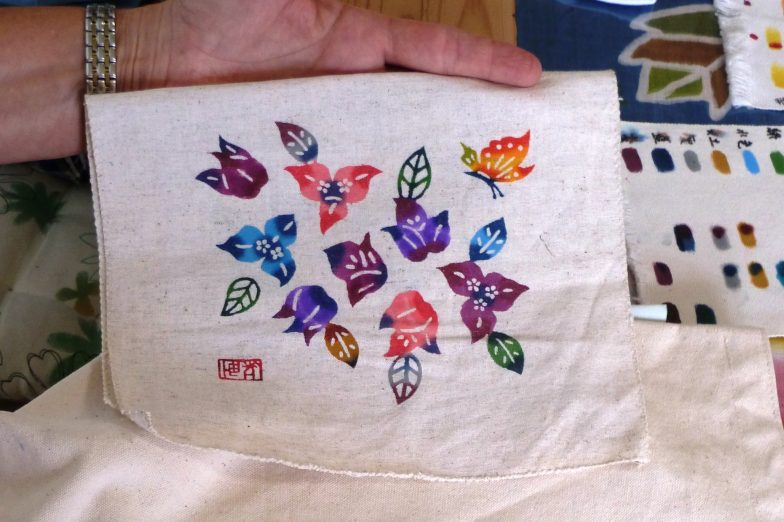 Hours: 10:00 a.m. – 5:00 p.m. by appointment
Payment: Yen, US $, & Credit Card
Contact: To make an appointment, send a message to their Facebook Page  or the Bingata Kijimuna website
Phone: 098-054-0701
Address: 178 Umusa Nago-shi Okinawa-ken 905-0006 Japan
Directions: Go North on 58 into Nago. After you pass the 21st Century Park on your left, turn left at the light for 449. Pass the Nago Ballpark and Restaurant Flipper. Before you reach Café Captain Kangaroo, turn right into a residential area and you will see Bingata Kijimuna.
Map Coordinates: 26.5956095, 127.95884780000006