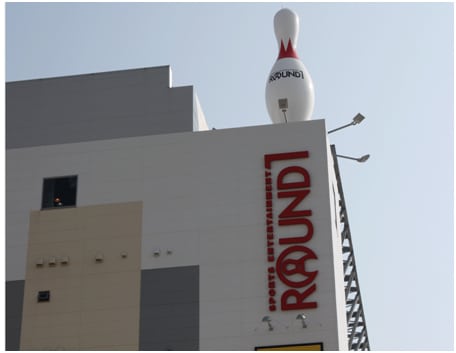 Editor's Note: Round 1 Entertainment Center was originally reviewed on Okinawa Hai on June 12, 2009; you can read a PDF copy of that original review HERE. The post below is an updated take on this attraction, published August 9, 2016.
CONTRIBUTED BY LOUISE DUPUY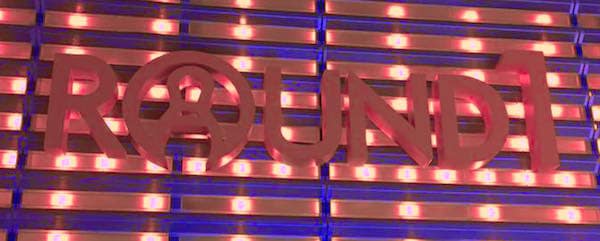 Round 1 is a 24-hour amusement place that offers bowling, arcades, sports, karaoke, food and drinks. It has much to offer everyone of all ages – read on to find out more!
Entrance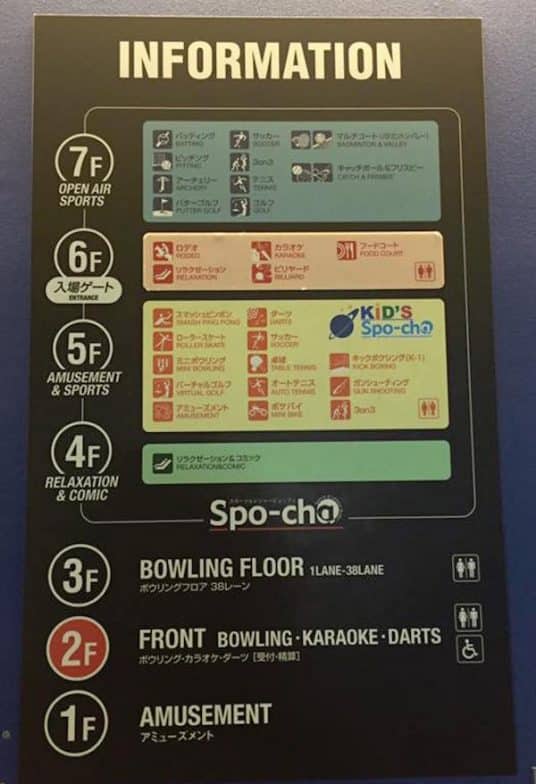 Round 1 can be a bit intimidating on the first visit because it's huge. Spread over multiple floors, it can seem like it might be a bit of a chore to navigate. Not at all. The floors are laid out in sections, so check the map next to the elevators (which have English as well as Japanese translations), and hit the button for the floor you want! Each area has various options for entrance. You can choose to stay for a minimum of 90 minutes, 3 hours, or a 24-hour pass. Each of these options can then be supplemented with drinks and food vouchers too, and you can combine options, so if you want to do bowling as well as the arcade, you can add them together. Prices are okay; for a big family it would be a fairly expensive trip, however, you can make it cheaper.
Loyalty Card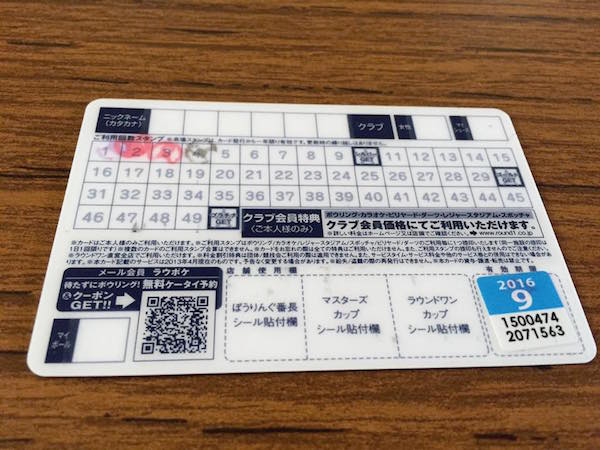 These are free to apply for. Bring them to every visit and make sure the staff stamps them, earning you discounts and rewards the more you visit. Also, download Round 1's app. It's all in Japanese, however, if you show it to staff, they can help you add coupons and discounts to your loyalty card, further reducing your entrance! Great way to save, and gives you an excuse to go back more than once!