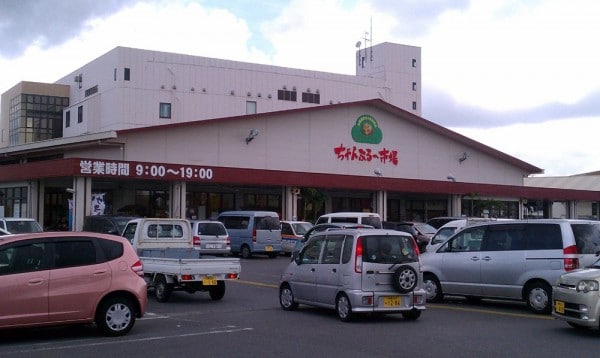 CONTRIBUTED BY SANDRA STAMOS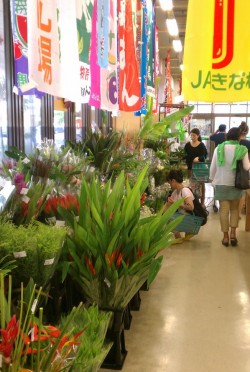 Looking to buy some fresh flowers? Want to make your own arrangements? Where do you get flowers here in Okinawa?
We moved here from New Mexico and I was thrilled with how lush and green this island is. It re-kindled my desire to do some flower arrangements. I learned English flower arranging at a prior assignment and all of this beautiful greenery was inspiring me.
However, I wasn't sure where I could buy fresh flowers on the island. 
The first place I found is the Farmer's Market outside Kadena Gate 3, Chanpuru Ichiba, at the intersection with 329.
This is an amazing farmer's market. It specializes in vegetables. It is very seasonal because all of the products are locally grown. They even make their own tofu on-site.
This place typically has lots of greenery and can be low on flower selection. However, they always have plenty of greens. Summer and spring are good times to look for flowers here.
In the fall, there are few flowers from which to choose. I have found they almost always have chrysanthemums (definitely grown here in Oki) and forsythia (nice yellow flowering branches).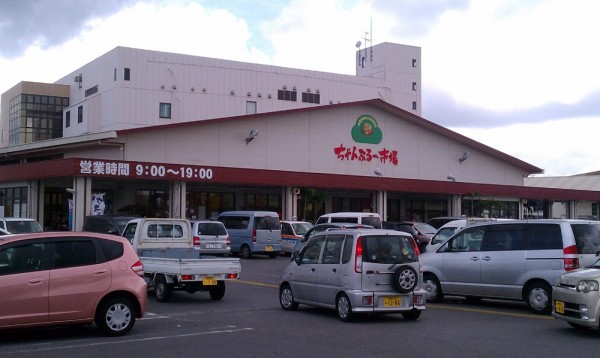 Payment: Yen only
Hours: 9:00 a.m. – 7:00 p.m.
Farmer's Market Directions:  Exit Kadena Gate 3 and go straight. This is road 26 and it ends at 329 approximately 3 km. Just before the light, turn left at the Coco de Bake/Junk store. The big store on the left is the Farmer's Market.
The second place I found through the help of a friend who had already left the island before I got here, so her instructions were a bit vague. I ultimately found Meruhen, what I dubbed the "Flower Shack" (not its real name but since I don't speak Japanese, it will always be the Flower Shack to me) outside Kadena Gate 5.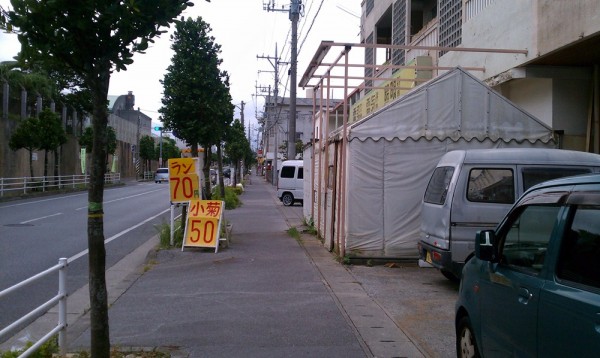 This is a locally owned shop and the owner does not really speak English.  However, this is a fabulous place to buy fresh flowers. There is a cooler which always has roses and some arrangements. The store has buckets full of flowers. These do change and I can't say which types of flowers, beyond chrysanthemums and roses, will be there from week to week. Everything is priced by the piece. I don't know if they can custom order flowers or not; you may want to bring a Japanese-speaking friend if you want to inquire about custom orders. Every time I have been in the Shack, the owner is always putting together an arrangement.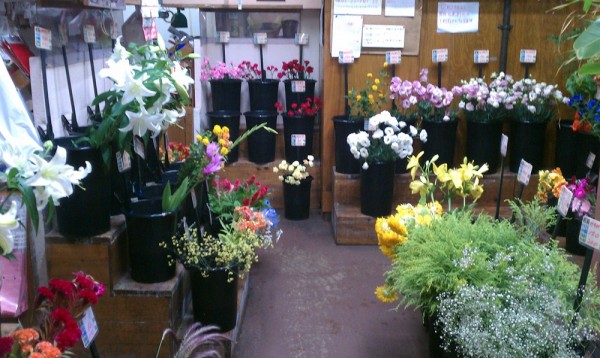 Payment: Yen only
Hours: 9:30 a.m. – 7:30 p.m.
"Flower Shack" Directions: Exit straight from Kadena Gate 5 (if Gate 5 is closed, exit Kadena Gate 2, right on 23 and then left at the street opposite Gate 5) – go up this road approx 0.85 km. The shack is on the right – a little bit after the 2nd light. Parking is an issue. If you are lucky, you can park on the street just in front of the shack. If not, you will have to park on one of the side streets. 
I have been very pleased with my purchases and have done some beautiful arrangements with the help of these two shops.
Address: 2697 Noborikawa, Okinawa-shi, Okinawa-ken 904-2142, Japan
GPS Coordinates: 26.368331, 127.816642