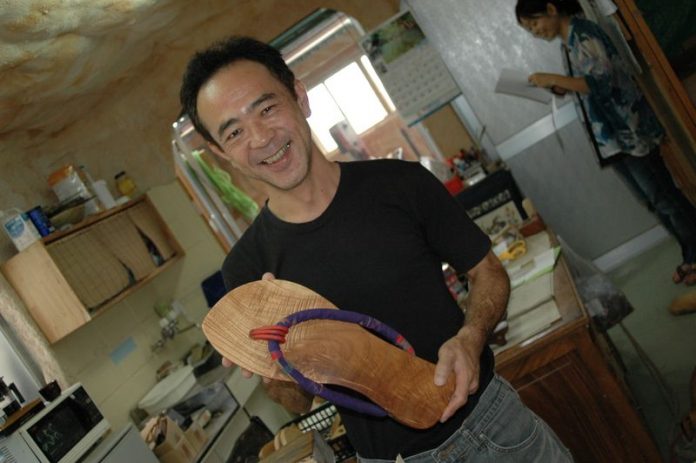 CONTRIBUTED BY LARISSA TRAQUAIR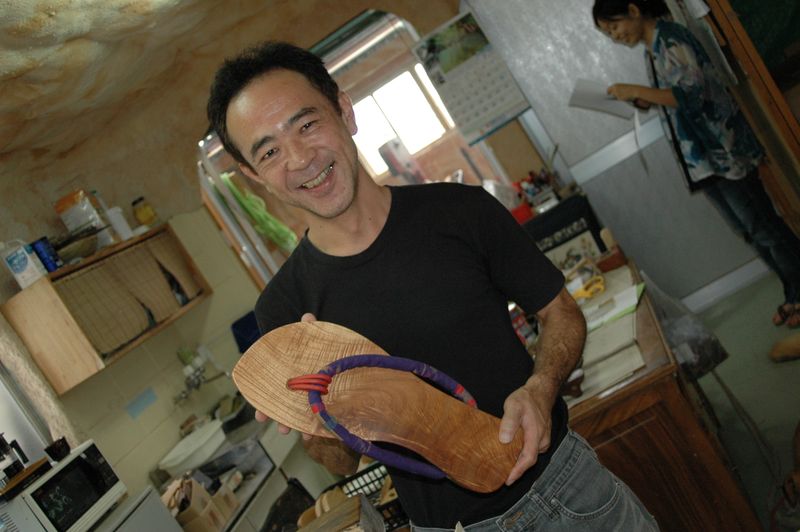 If you have ever taken 449 to get to Sachi's Antique Store or Pizza In The Sky this building on your left will have caught your eye.  The treasures inside are equally as artsy and intriquing as the outer building.  The owner, Shiimada jiro, is an unassuming man who didn't study art or fashion in school – his store and the items inside tell a different story.  He obviously has a great eye for all things unique!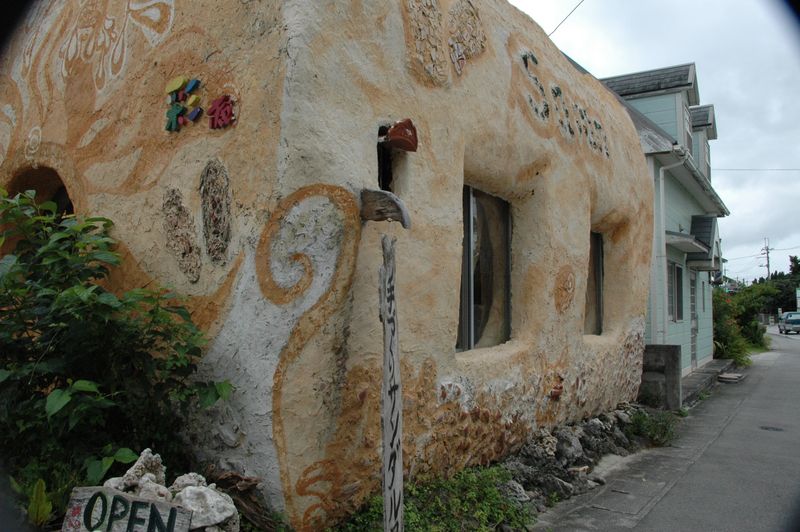 I would mostly describe this little shopping gem as a hand-made, to order, Geta shoe store and yet you will find more then shoes available for purchase.  The store offers a variety of clothes, umbrellas and small gift items such as phone straps.  The umbrellas are not cheap but they are not cheaply made either – these beautiful items start at $120.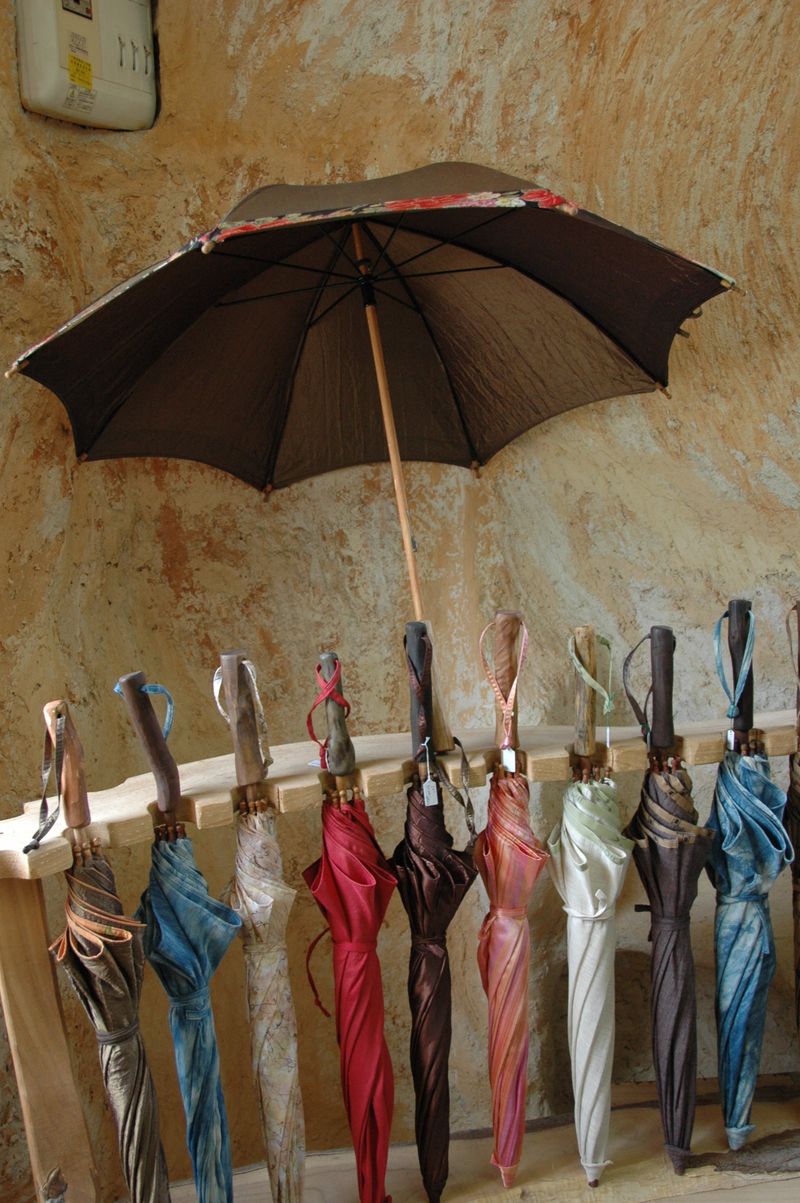 As for the shoes, from what I can tell, you can either choose a wooden "bottom" that is on the shelves or you can have your own shoes custom made to fit your feet.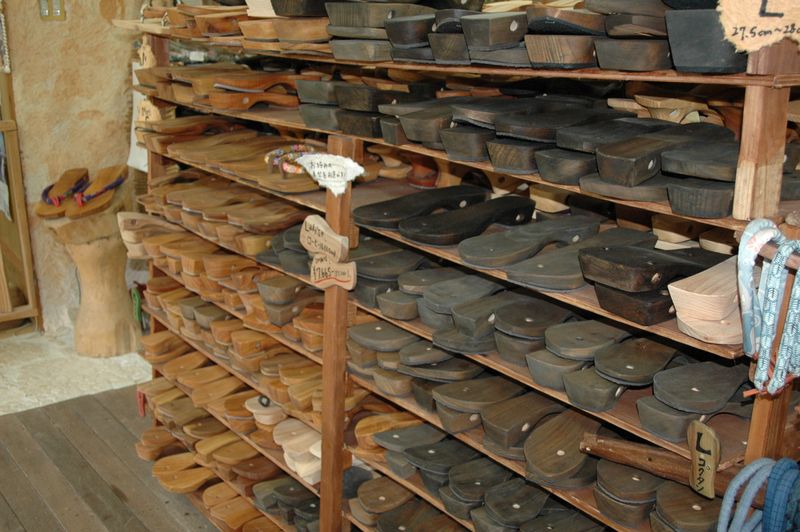 Once you choose a "bottom" then you have a variety of cotton straps to pick as you create your very own shoes.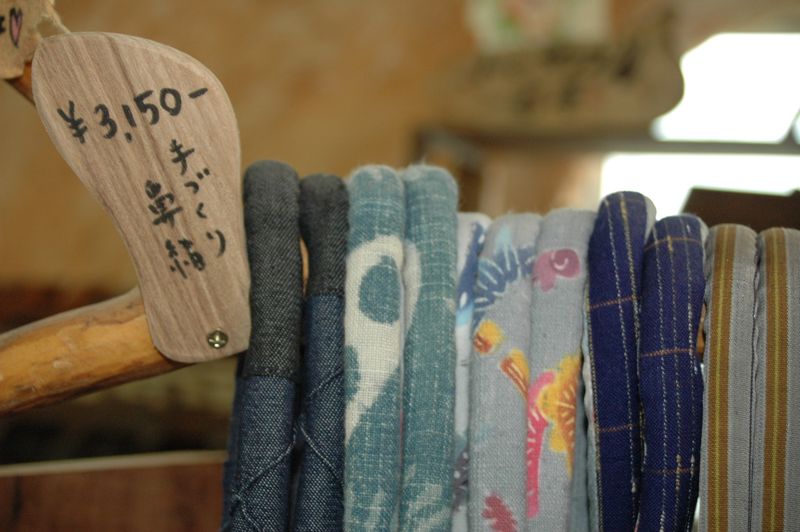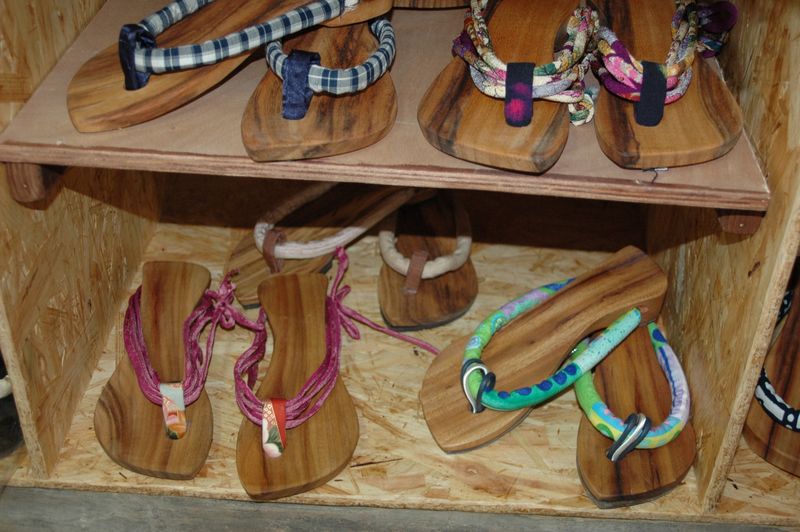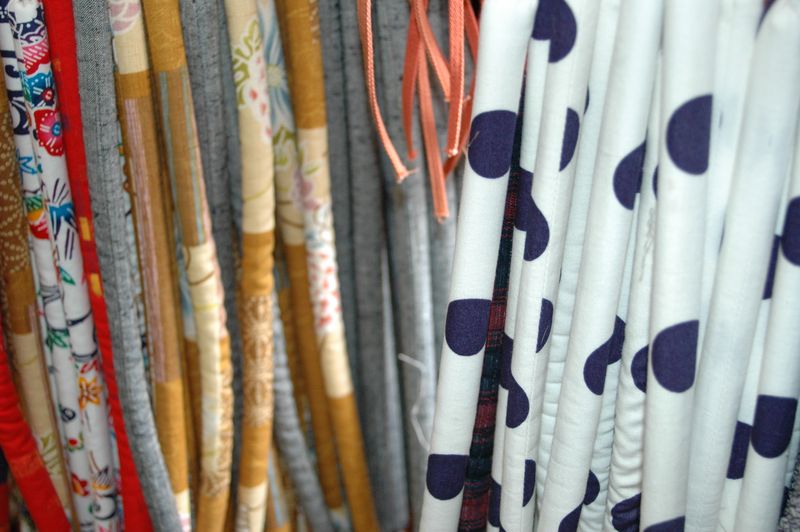 Custom shoes will obviously take a while to get so they must be ordered in advance.  We figured, to the best of our ability, that if you choose one of the pairs of shoes he has in the store and one or two straps then you can get a newly created, one-of-a-kind pair of Getas for under $100.  If you choose to have a custom shoe made or pick numerous straps the price will obviously go up.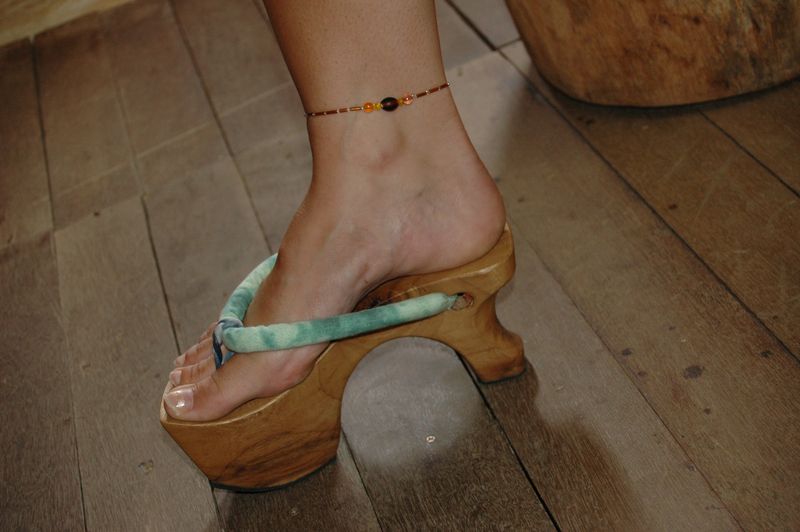 We even saw a pair of shoes that cost over $400.  Nothing like wearing art!  The above shoe was just one of a few pairs that were this high.  Most of the shoes we saw were very "wearable" shoes.  They had a variety of sizes in men, women's and childrens shoes – variety in price and color is not lacking in this store.  Shimadasan said that the name of his store, Saian, meant "shop of many colors" and his inventory is true to the store name.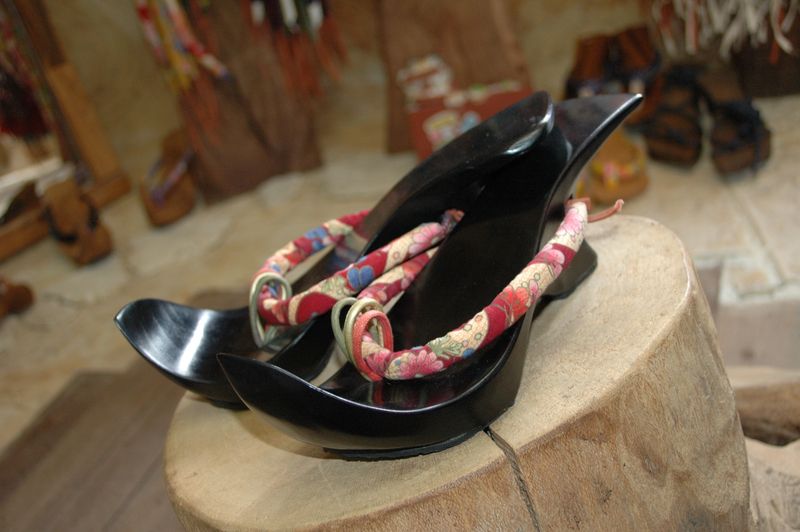 Whether you pick a shoe off the shelf or order a custom pair, these shoes are fun and unique to our culture.  You won't see a lot of people walking around Quantico, Camp Lejuene or 29 Palms wearing these traditional, wooden sandals.
---
Irodoru
Payment:  They accept Yen only.
Website: www.irodoru.com (All in Japanese)
Phone: 0980-54-0154  The owner spoke great English and was very helpful.
Hours:  10 a.m. – 7p.m.  From March until September they are open 7 days a week.  From October through February they are closed on Tuesdays.
Address: 277 Umusa, Nago-shi, Okinawa-ken 905-0006, Japan
GPS Coordinates: 26.595633, 127.95769700000005
Directions:  North (58 or use the Expressway till it ends and blends into the 58) to Nago. Take the 449 and you will pass the Captain Kangaroo Hamburger restaurant, not far after you turn onto 449.  Then slow to make a left into the small parking lot for Saian.  You can't miss the building that looks like Fred Flinstone's house.  I think there might be room for three cars in their parking lot.