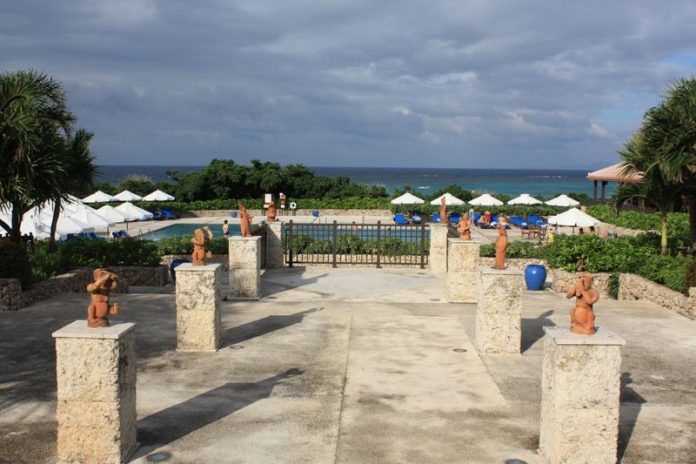 CONTRIBUTED BY MARY RICHARDSON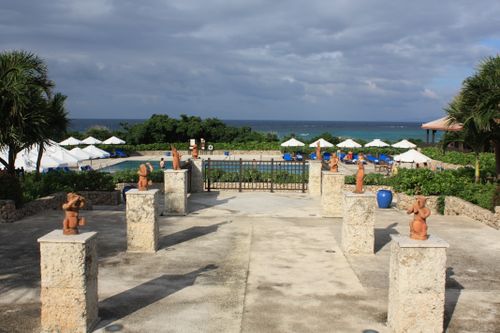 This past weekend, we visited Ishigaki island, a neighboring island only a 45 minute flight away from Okinawa. We stayed at a Club Med Kabira Bay Resort, a first for us, and now we are hooked. Normally we prefer to travel off the beaten track, but there were lots of benefits to this kind of vacation.
First off, the resort is a perfect, if not a little strange, self-sustaining world. It's the kind of place where the person who is the receptionist is also the bartender and the trapeze artist and the magician and head of the breakfast clean-up crew and if you were getting married, would also be the officiant performing the ceremony. It was hilarious actually to see what new role that person would pop out as next.
Second, there is built-in child care with the cost of your stay. If you have children aged 4-13, the staff whisks them away from you and entertains the little munchkins for hours, which if I were a parent, I can imagine would be heaven. You might even forget that you have them… There was an extra charge for children aged 2-3, however.
Next, the resort is all-inclusive with free-flowing drinks and food for most of the day, though there is an extra charge for premium alcohols. As much as I love seeking out tiny hole in the wall restaurants on my own, I have to admit sometimes it's nice just to have all that choice at your fingertips. Overall, we thought the quality of the food was very good with both Western and Japanese selections.
In addition, Club Med Resorts provide all kinds of sports and other activities including snorkeling, wind-surfing, canoeing, and even flying trapeze. My husband the show off, was lucky to perform the trapeze that first day while the weather was still dry.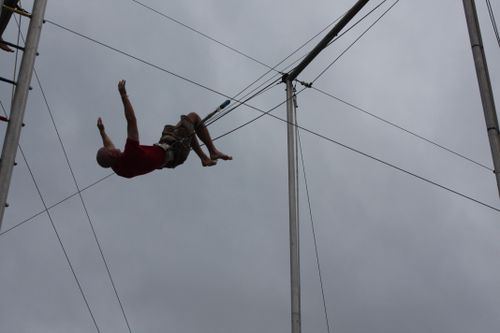 As for me, just as I got strapped up and ready to climb that ladder, it started to rain and did not stop for about 36 hours. My trapeze stint happened indoors the next day. I was happy they had rainy day backup plans like that.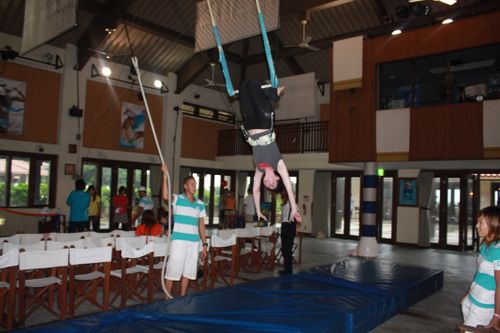 In addition to spa treatments, yoga and exercise classes, nightly shows and entertainment, the resort also had tennis courts and archery.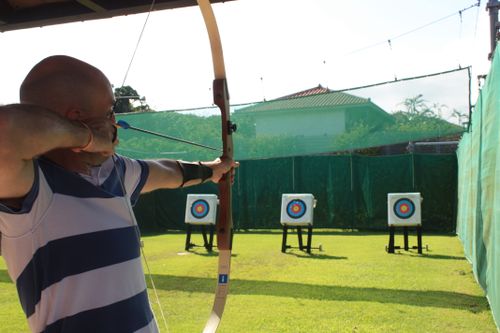 Although the resort did offer awesome excursions around Ishigaki and Iriomote islands, we found the tours to be expensive. We ended up renting a car for a day (~$55 US) and we drove to nearby Yaema Mura Park, a traditional style Ryukan village with a tea ceremony, traditional music, mangrove forest, etc. (The link above goes to a Japanese website for the village, but it gives an idea of what's there.)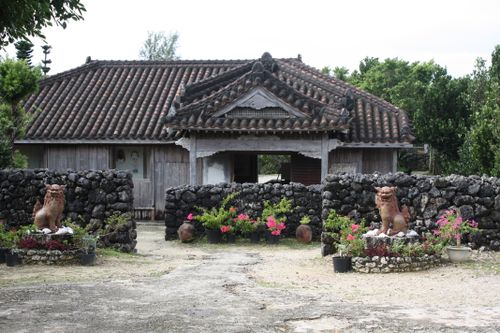 It was here that we encountered the multitude of monkeys. For 200 yen, we bought small containers of food, and those little rascals were not shy about making friends. It was actually an awesome experience! If you do this, be sure to secure your belongings because those monkeys actually stick their hands in your pockets and rummage through your purse! We took some amazing video of the monkeys!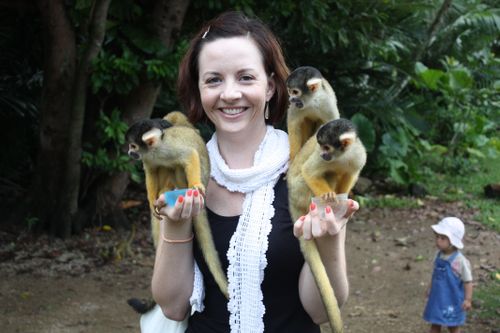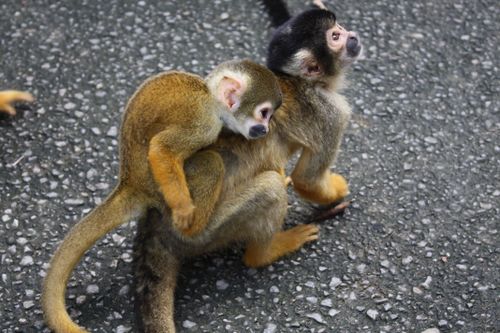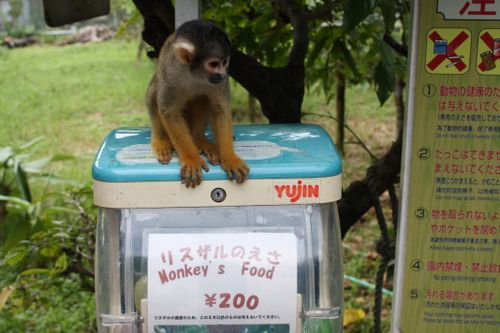 I highly recommend this Club Med experience. Though the trip was a little on the expensive side (~$600/person), we felt it was a good value considering that it included airfare, two nights stay, entertainment, water activities, and all meals and drinks. This vacation can be purchased through Tours+ or ITT Travel. On the other hand, Ishigaki Island itself is so beautiful and worthwhile to visit and there are certainly many other hotel options to choose from.