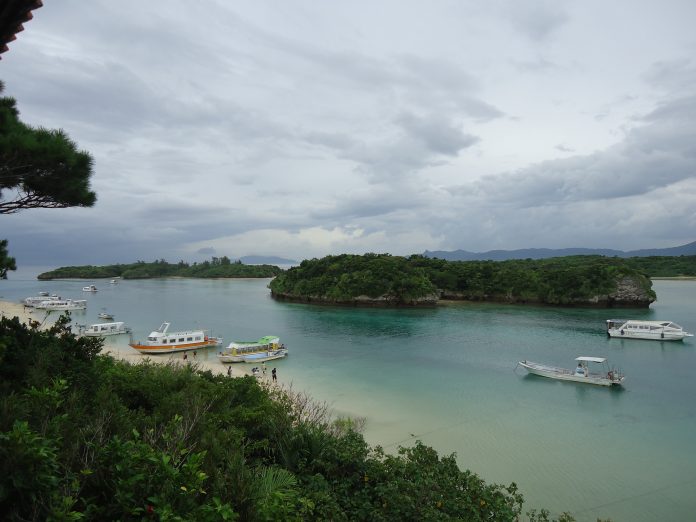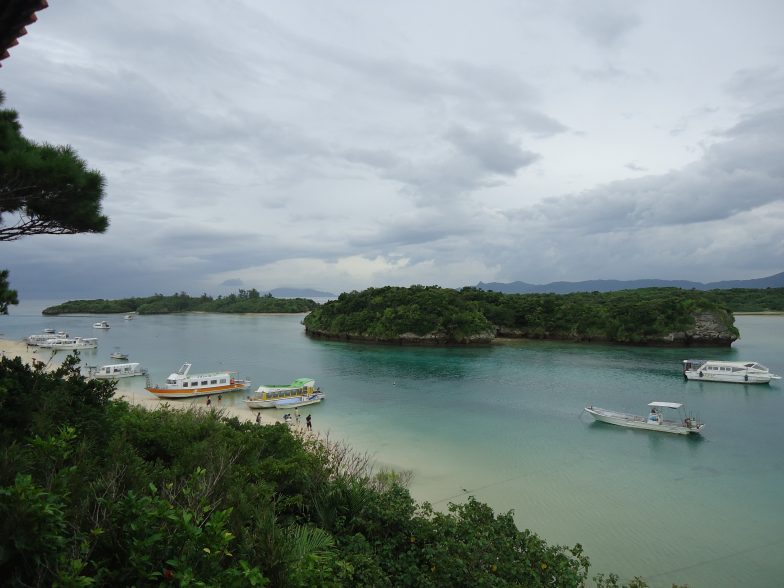 CONTRIBUTED BY ANABELA DA SILVA JENKINS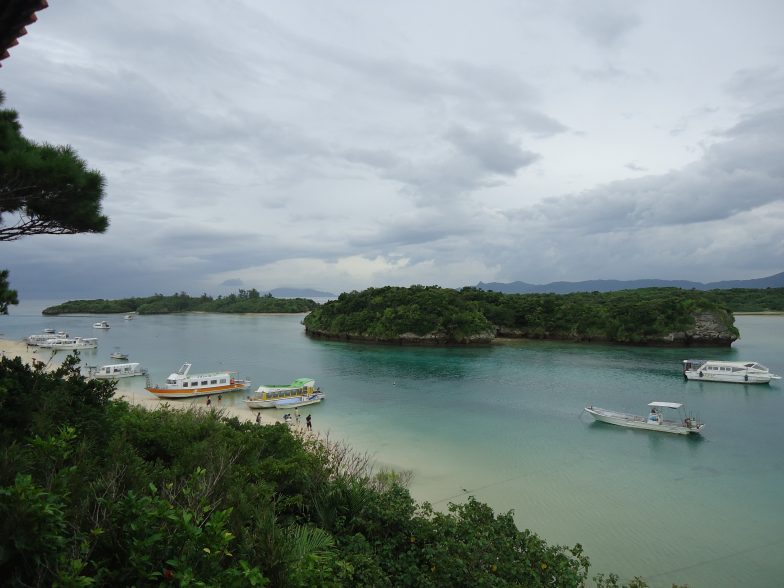 Traveling in Japan on a budget might seem challenging, but with a little planning and a good dose of adventure it is very well possible. If you are on a budget but you would like to visit Ishigaki Island, read on.
August was our time to visit Ishigaki-jima, one of the southernmost islands in Japan. Considering that August is the peak season for dream islands like Ishigaki, we thought that it would become expensive to attempt this trip, but we did it anyway. And by "we," I mean two. The first step was to book the flight with the airline that offered the cheapest tickets. A quick search on Skyscanner showed me that the cheapest available was JAL Japan Airlines. We booked the flight one month ahead of time, but I had checked before and there were better options with Skymark and Peach. Planning ahead definitely pays dividends.
The next step was to book a place to stay – on a budget. We did not want to pay more than $20/night, which left us with few options to choose from, minding that in August Ishigaki was packed with tourists. It took me about two weeks to find a place to stay, since all the hostels were booked.
Eventually I found Shiraho Friends House. With a rate of 8.5 on Trip Advisor, we were confident that this would be a good stay at a great price, and we were not deceived. Shiraho Friends House has six dormitory rooms divided by male/female and a rate per night of ¥1800.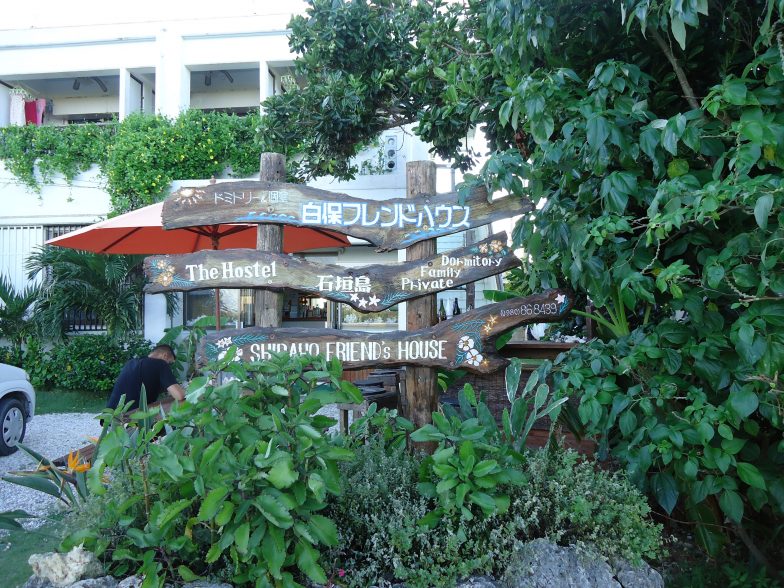 This friendly hostel is located only 8 minutes away from the new Ishigaki Airport and you can get there by bus (¥210 per person) or arrange with Hiro – Shiraho's Friend House manager – to pick you up at a cost of Y600 for the trip. Shiraho is the first village and first stop after the airport, and if you do take the bus, the driver will most likely be able to guide you in the direction of the hostel – it seems to be famous around the island.
Through this amazing hostel we also arranged a car rental for ¥3000/day. We were welcomed into his home as friends. This hostel has all the amenities you need: free wi-fi, access to an equiped kitchen, common areas to socialize, and a view to the ocean since the beach is very close. It is clean and you will experience the relaxed, island life.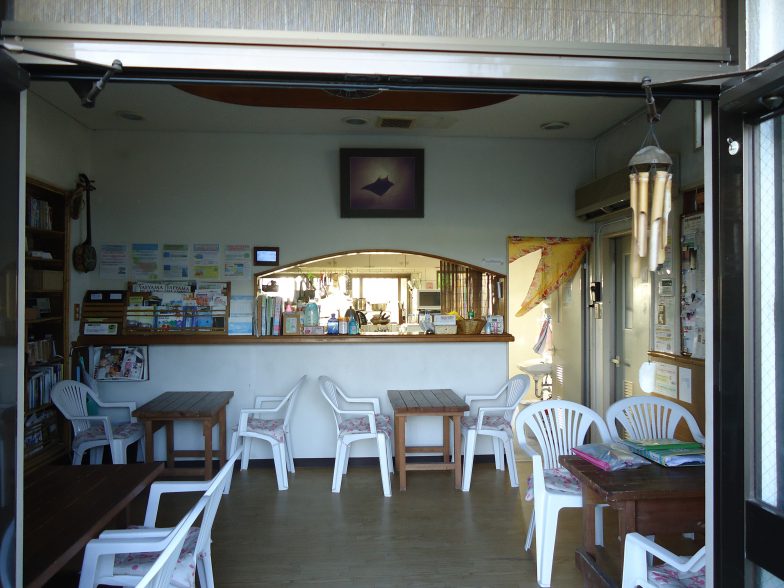 Expect to find Japanese-size bunkbeds and smaller rooms, but it's comfy enough for a good night's sleep after a day of exploring the island. A 6'5'' monster reports to have slept well. No complaints. They also serve a delicious Japanese-style breakfast. This needs to be arranged the day prior and it costs only ¥350 for a good amount of a food. Amenities aside, what really made Shiraho Friends House the best hostel we have stayed at was its hosts. Hiro-san and Ryuji-san went above and beyond more than most.
Every morning we would hear a friendly, "Ohaiyoo gozaimasu," followed by an honest concern about what our plans were for the day. We didn't make plans because we quickly understood that Hiro had our back. "I teach you," he would say while opening an island map, where he would draw the plan for the day with all the hidden gems that only locals know about. He would point out some of the touristy places as, "No good!"
We visited several beaches that seemed to be taken right out of a travel magazine or a postcard, little pieces of heaven right off-the-beaten-path. First we visited the southwest part of the island, where the famous Kabira Bay is located (pictured at the top of this article). We took a peak at the Club Med Resort, impressive in size but nothing compared to Shiraho Friends House in its positive energy.
Some of the places suggested by Hiro were Yonehara beach and campsite; the Palm Tree Groves, were you can enjoy a freshly squeezed sugar cane juice and possibly take a picture with a fruit crab; and Sunset Beach, on your way to northern tip of the island where the Hirakubo Lighthouse rests.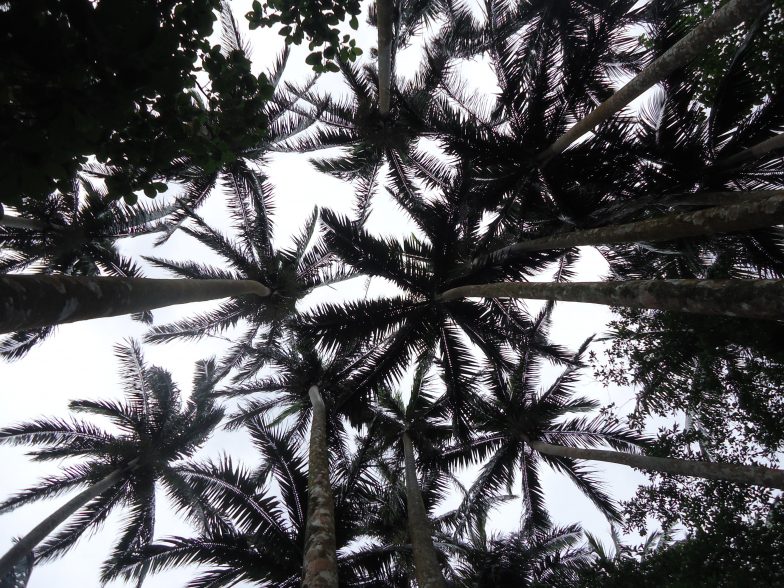 We visited the Gyokusendo caves – entrance fee is Y900/adult. It was well worth it since it leads to jaw-dropping private beaches where you can swim. We attempted to climb Mt. Nosoko, and our favourite of all beaches was Crystal Beach.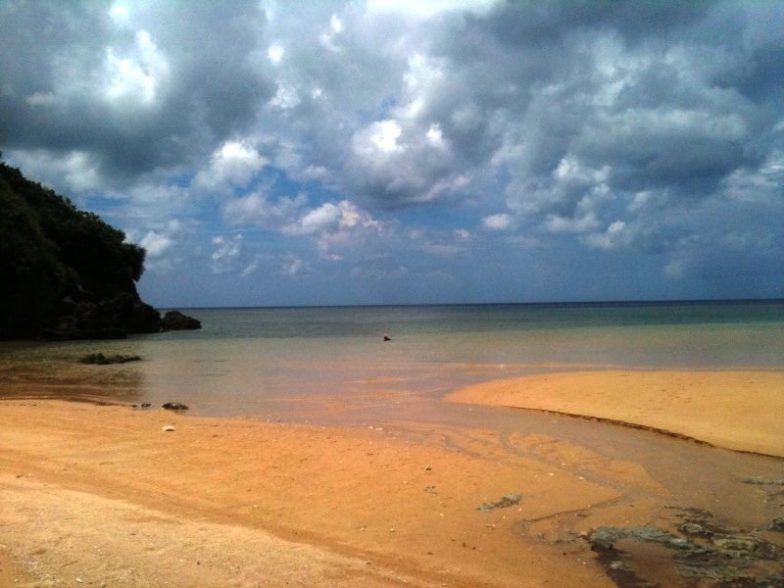 All these places and more were suggested by Hiro and we were fortunate to vist them all. He also pointed out local restaurants for travellers on a budget and happily let us enjoy his Taiwanese coffee.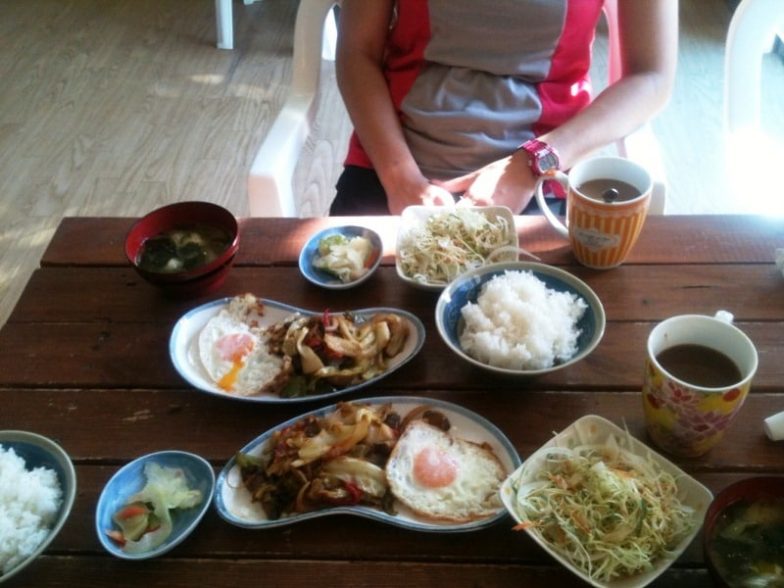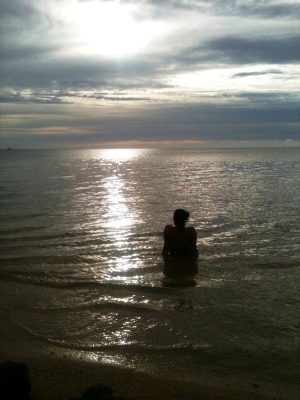 This was only a 3-day trip to the crystal clear waters of Ishigaki, the lush green vegetation and its untouched beauty – on a budget. Hadn't we gone on a late dinner with hungry fellow travellers, this trip would have cost us about $450 including airfare. A little over budget, but I strongly recommend a trip to Ishigaki and if possible for more than three days. Ishigakijima in itself has a lot to offer, and the proximity to other islands like Taketomi makes it even more enticing. Cut the cost and go on an adventure with Shiraho Friends House.
Contact information:
Website: SHIRAHO FRIENDS HOUSE – a guesthouse for travelers in Ishigaki-island
Manager: Hiro Yamada
Phone: 0980-86-8439 Fax: 0980-86-8448
E-mail: shiraho.f.house@gmail.com