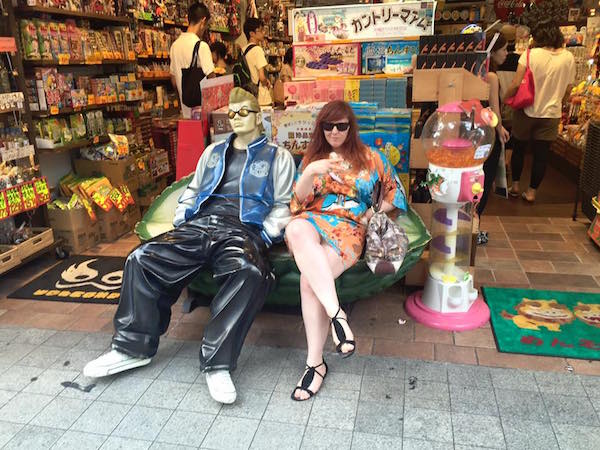 CONTRIBUTED BY LOUISE DUPUY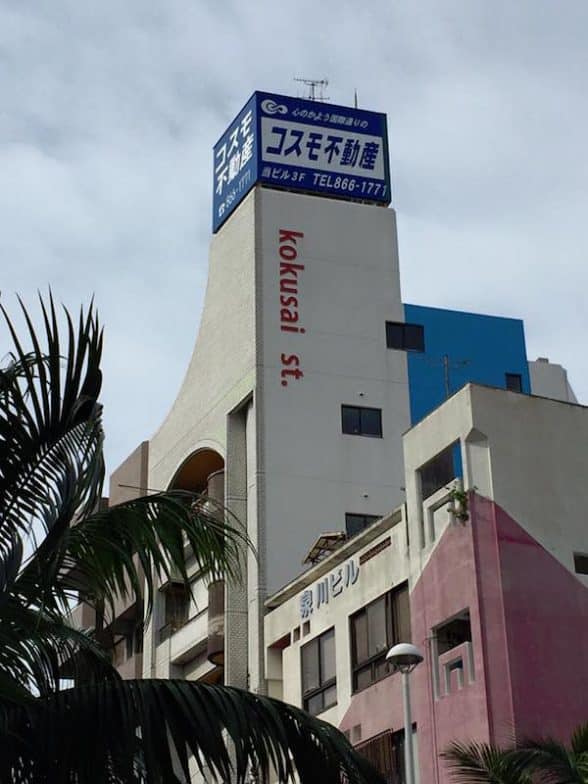 Kokusai Dori (street) is a hugely popular tourist spot located in Naha, Okinawa's capital city. The name Kokusai Dori translates to "international road". It's one of the best-known tourist spots, and though it is very much aimed at foreign visitors, it's still an interesting visit that has more to offer than just shops.
Shopping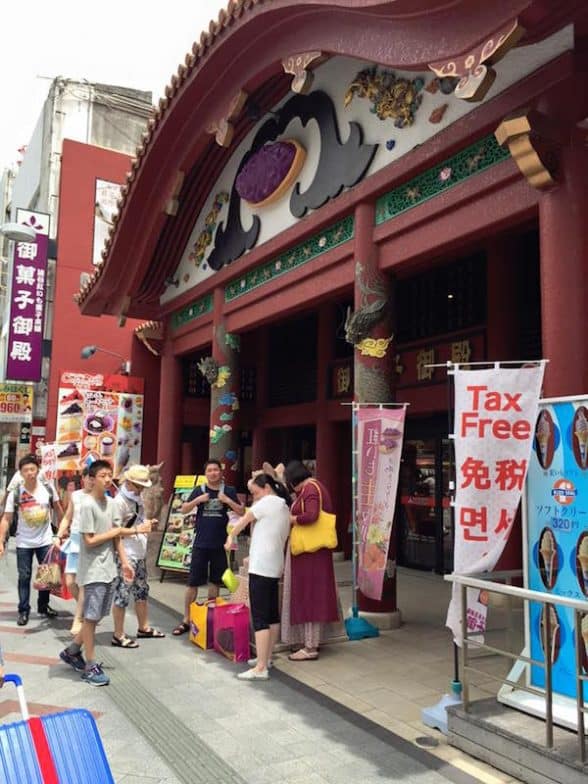 Obviously, this is Kokusai Street's main draw; it's a massive 1.6km (0.9 miles) diagonal street, right in the heart of Naha. It has everything you could think of: clothing, gifts, food, jewelry, toys, and music. Some of the best shops are the gift ones, offering traditional take-homes such as Shisa, sake, and beniimo tarts, but also slightly off the wall items, such as freeze dried fish treats, questionable English translations on clothing, and not-so-kid-friendly anime paraphernalia!
If nothing else, the weirder stuff is amusing to see (and even funnier as a gift to send home to folks who have no idea how wonderfully odd Japan can be at times!). The Pokemon shop is great fun for kids (and lifelong Pokemon fans!), with a large, cute Pikachu outside to take pictures with, and a ridiculous choice of goodies inside.
There are clothes shops that offer tourist style "I love Okinawa" garb, and ultra-hip, on-trend boutiques. Japanese fashion is all centered on being cute, and some of the clothes are really adorable! Just be aware that sizes may come up small for Westerners. Here's a map to help you out.
Dining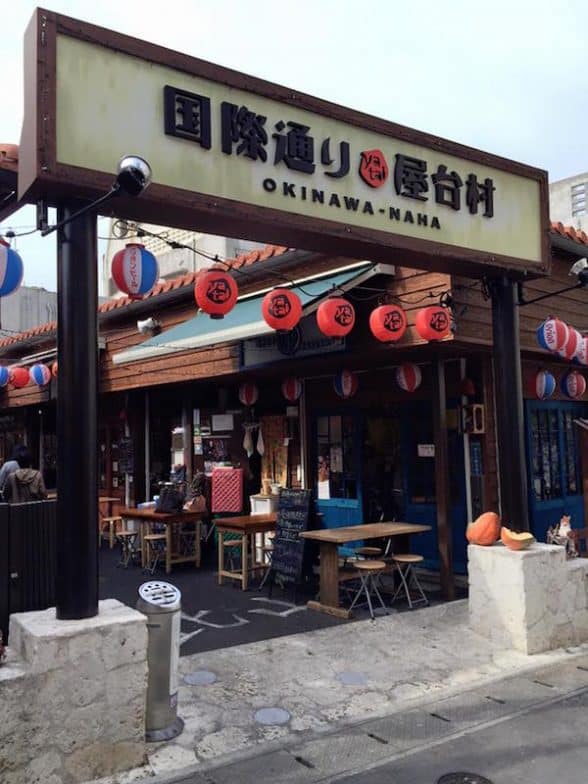 Kokusai Street has a great choice of all cuisines. Mexican, Indian, American, Japanese, Chinese, seafood… I could go on. You'll definitely find something to please your palate. One spot to give a go is Yatai-Mura, a food village just a short walk off Kokusai. It contains over 20 eateries, mostly Japanese, but with a lot of Western flairs mixed in. There are also some amazing dessert spots, make sure you indulge your sweet tooth!
Culture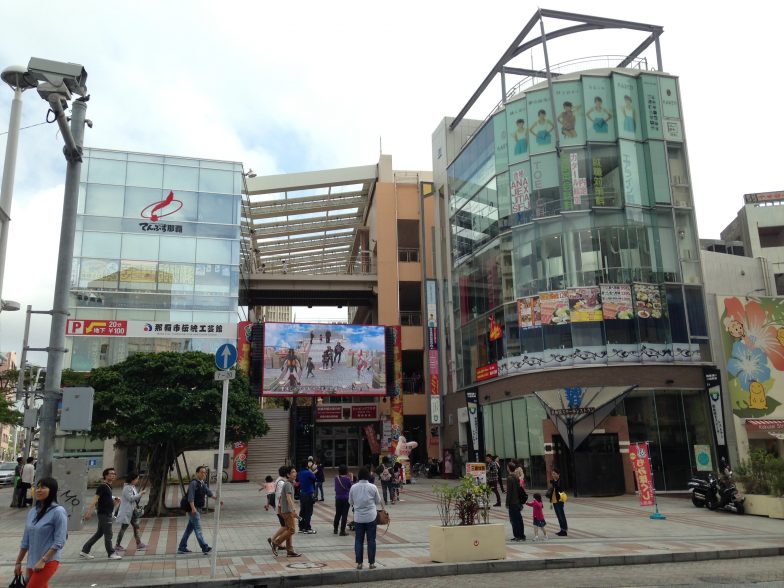 click photo for source
Soak up some tradition at the Naha Traditional Craft Centre. They have a shop filled with amazing local crafts, all of which are supplied by local artisans. Feeling creative? Make your own! They offer pottery making, glass blowing, bingata, and more! A truly unique memento. If you're interested in finding out more about the crafts and their history, there's also a museum. A central information booth can offer you tickets for this plus more information on making your own wares. Right at the back of this, there is a small park, where the famous Naha tug of war rope is kept. You can find the craft center here.
Side Steps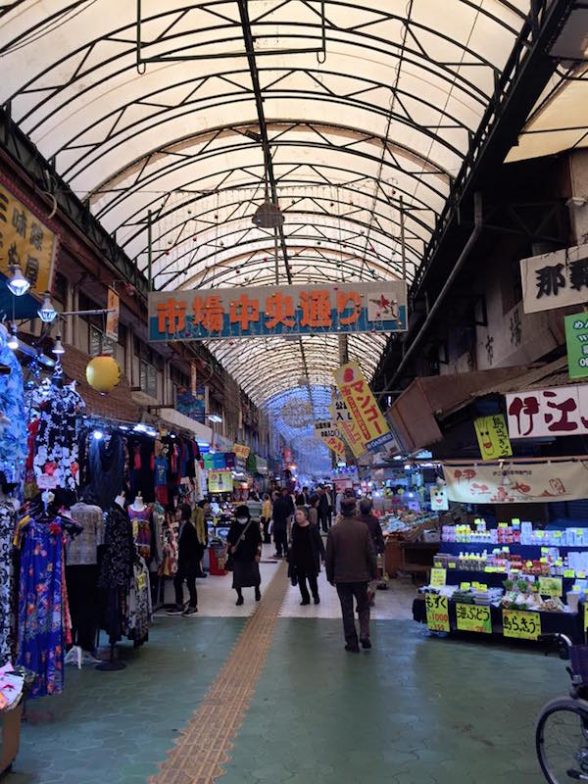 There are a few small roads running off Kokusai that snake through internal markets. The biggest, and best, in my opinion, is Heiwa-Dori. An assault of quirky gift shops, fresh food market stalls, and shops line this thin network of streets. It's very easy to get lost, but it's also easy to find some wonderful things here. Back in 2014 on my first visit, I got a silly caricature done of my husband and me, and whilst I think this artist sadly has moved on, there are plenty of other things to discover. At certain times of the day, the shop owners participate in a small group exercise, with dancing and singing, it's really fun! I've been coerced into dancing on the odd occasion with a friendly local! Discover Heiwa Dori here.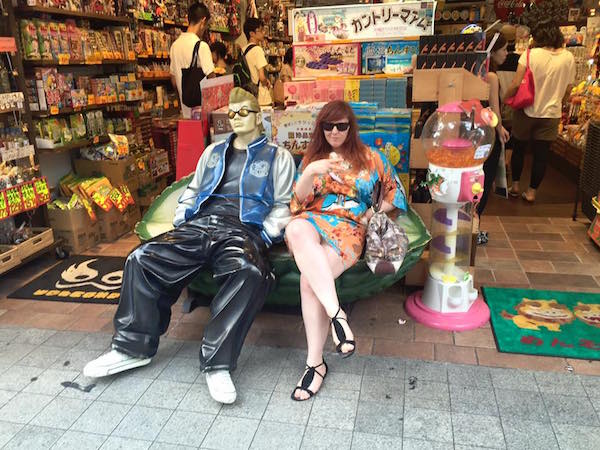 Check out another informative post we have on Okinawa Hai about exploring Kokusai Street.
---
Kokusai Dori
Hours: Vary, but most vendors close around 11:00 p.m.
Address: 3 Chome-11-18 Makishi, Naha-shi, Okinawa-ken 900-0013
GPS Coordinates: 26.2166177, 127.6902196
Directions: There are many ways to get there, but the easiest is to get to Naha (take the expressway or 58) and follow the signs for Kokusai Street. We usually turn left off of the 58 onto the 42 and then turn left at the second light (this puts you right on Kokusai).
I won't lie to you, one of Kokusai's biggest downfall is parking. It's a bit of a nightmare. However, off Kokusai, you can find little privately-run parking areas. All of these will have a fee, most are about 200-500 yen per hour, depending of course on how close you are to the main hub. There's also public restrooms scattered along the street, little parks, and the monorail has a stop for here. It's also a short walk from the bus terminal to Kokusai, so if you fancy doing away with the car for the day and save on parking, catching a local bus could be a great option.
There's a handy bus route map here.