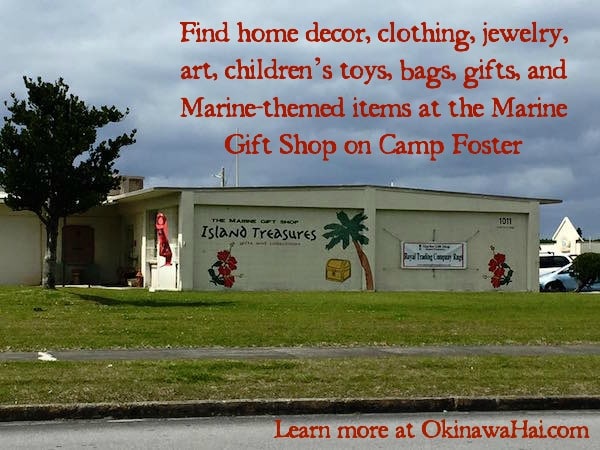 CONTRIBUTED BY LOUISE DUPUY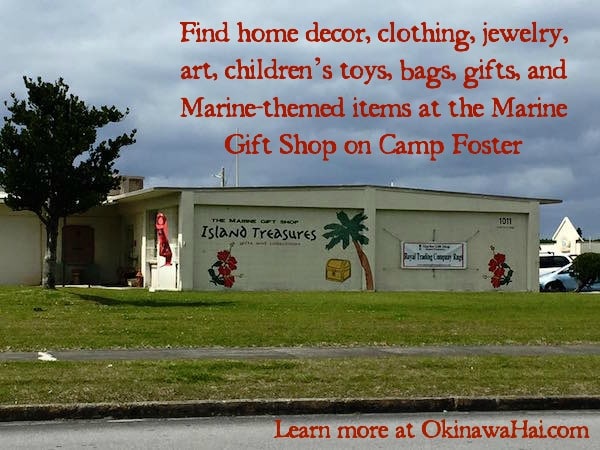 The Marine Gift shop is a short walk from Camp Foster's movie theatre. Not sure what a Marine gift shop stocks? Allow me to help you out!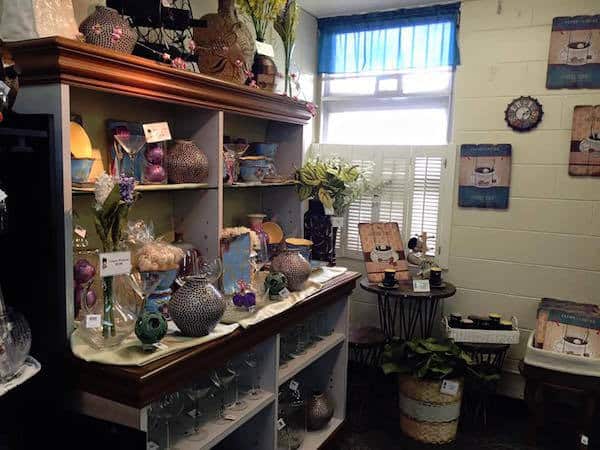 So what do they sell? An amazing array. You'll find home decor, clothing, jewelry, art, children's toys, bags, gifts, and Marine-themed items. The best part? It's all sourced from countries in the Far East. They have vendors dealing in stock from Vietnam, Thailand, China, Philippines, and mainland Japan. It's a great way to add Oriental flair to your homes. They also have a small range of cute Marine items, such as mugs, blankets, and rugs bearing the insignia of the Corps. Something for everyone.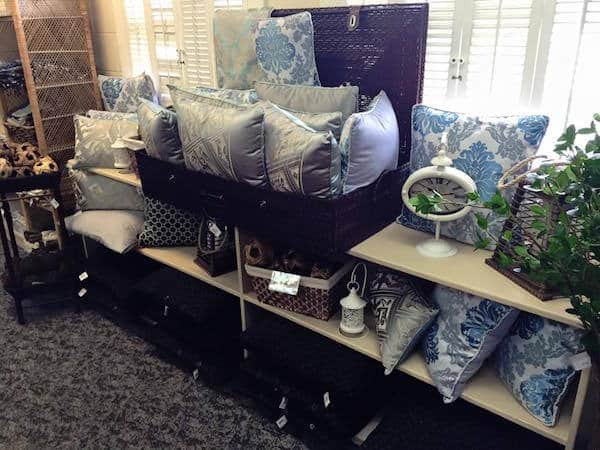 Their website has a list of vendors too, so you can see where everything came from. They rotate stock regularly, meaning there's always something new and interesting to check out. They do seasonal and holiday displays, allowing you to add holiday cheer whatever the occasion. I can't visit without buying something! (my most recent purchase was a beautiful Japanese tea set, consisting of a traditional ceramic kettle and 4 cups, all for only $10.85!).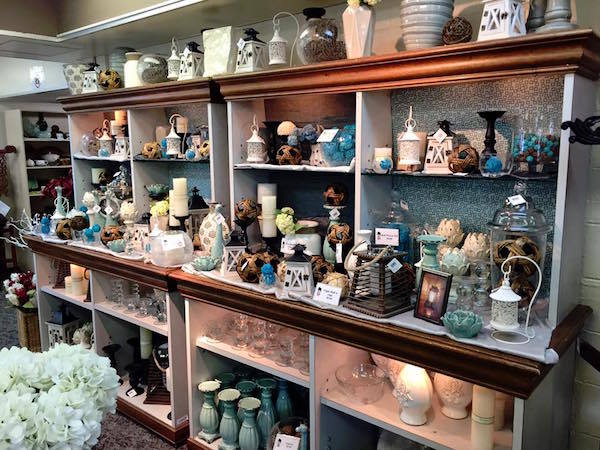 This isn't just a place to break the bank. The Marine gift shop also supports the AWWA (American Woman's Welfare Association), a charity that forms vital links between American military families and local Okinawan people, donating funds to local and American causes, as well as organising events to keep the community alive. In 2014, the gift shop gave an incredible $64,000 in charitable donations. Doing good as well as getting to shop for pretty things? It's a double win. Find out more about the hard work of the AWWA at the link to their website below. They also have volunteer opportunities available, check here for more information.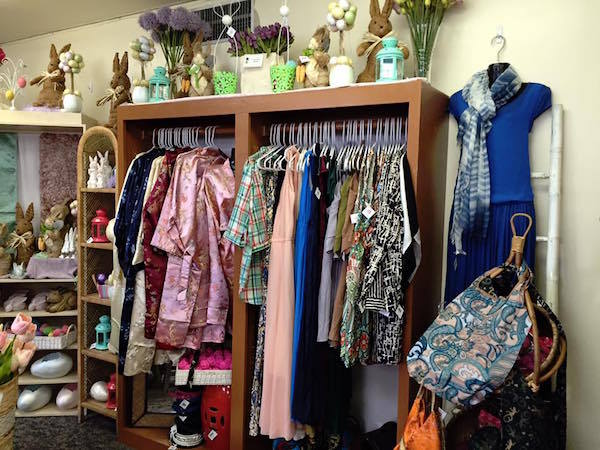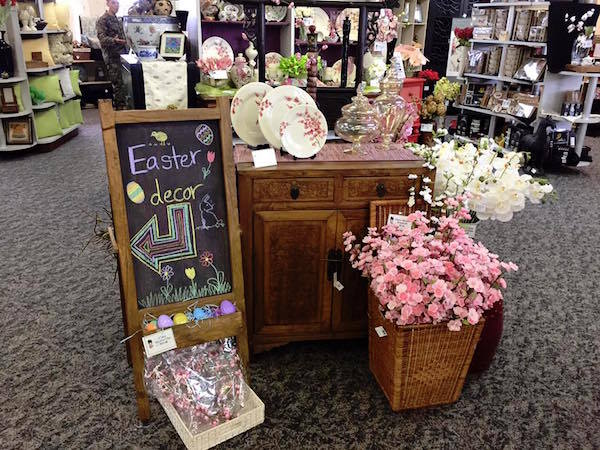 Visit often? Get with a loyalty card! Fill it up and be rewarded with gift vouchers. Staff are warm and friendly, and very very helpful. They have great product knowledge too, and do a fabulous job of decorating to allow each item it's own little spotlight.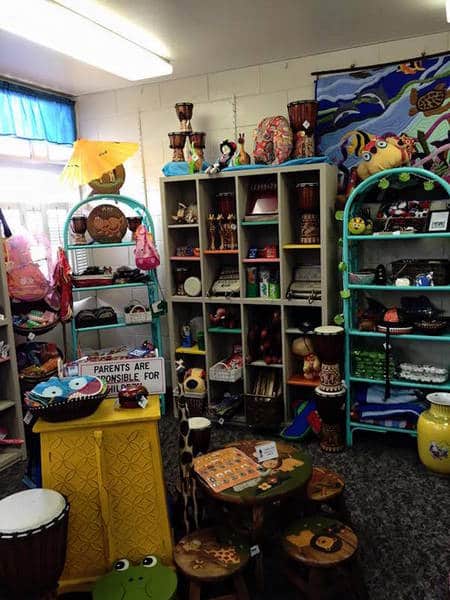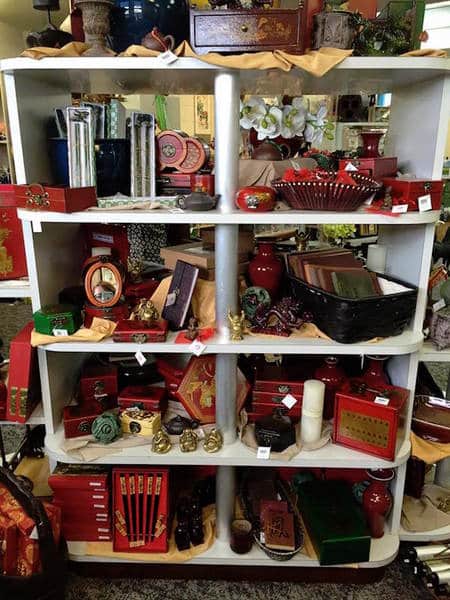 Any great finds or items you especially loved? Let us know!
---
Marine Gift Shop, Camp Foster
Hours: Open Tuesdays, Thursdays & Fridays 1000 – 1400, and Saturdays 1000 – 1500
Website: marinegiftshopokinawa.com
Facebook
Instagram
Payment: Credit cards (not American Express), Cash (dollars only) and check
Phone: 098-970-5194​
Email: marinegiftshop@hotmail.com
Directions: Near Camp Foster's movie theatre in a small, unassuming building right on the corner. Its closest neighbour is the MCCS Tours+ building. Parking is best in either the PX or the food court, they're pretty equal distance.