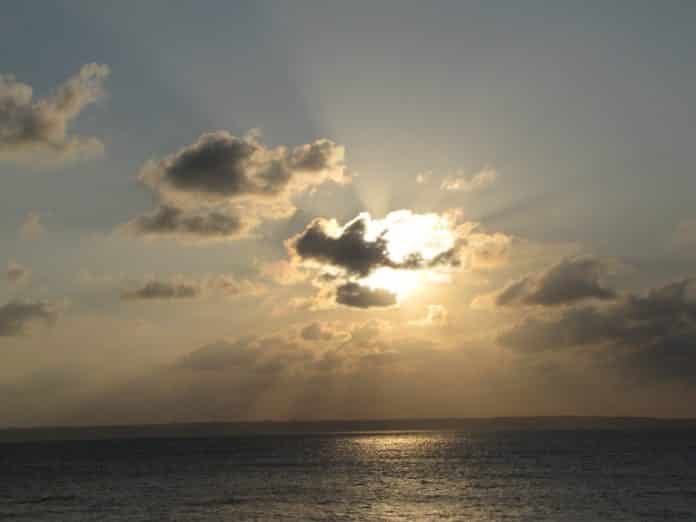 CONTRIBUTED BY LEAH MAGID

Miyako View by Stephanie Magid

Miyako Beach
Mid-October, my little family and I took a much-needed vacation to the small island of Miyako (Jima is "island"). I had been looking for a quiet, close place to visit for a while, and a few months ago I found Miyako. Just a 45 minute flight from Naha, Miyako is part of the Okinawa Prefecture. There are several, smaller islands surrounding Miyako, including Kurima and Ikema, both of which are linked by bridges. Irabu is currently receiving a bridge from Miyako, and we are told it will be finished in two years.
So, do the Magids book in at an all-inclusive? Do we desire a stay in the tourist area? Do we want a high-rise hotel with daily maid visits, room service and a spa? Heck to the no. We want a little place, out of the way, with a view of the ocean and a lot of privacy. Pai Base Resort delivered, and they exceeded our expectations. Our hosts picked us up at the airport in an enormous (for Japan) van and drove us the 20 minute to their resort. They pointed out grocery stores and "konbini" on the way, along with the closest gas station.
After hurtling down a road lined with sugarcane and construction vehicles, we arrived at a one-story, stone house. The rental cars (only Y1,000 per day extra for insurance) were parked across the tiny country road. We were greeted by a rather large gecko when we entered the common area which was furnished with gorgeous, immovable Thai furniture. A bug of undisclosed identity also attempted to greet the back of my neck. I don't even want to know.

Miyako Room
After we signed in (no passports needed), we were shown to our gorgeous room. Words just don't describe it, so I have included some iPhone snaps.
We got our belongings stashed away in the giant closet, selected our beds (a roll-away for The Girl) and settled in to a night of acclimation. At about 11:30, we heard a rapping, tapping, tapping on our chamber door…OK, it was the sliding glass door, but whatever. It was our generous hosts with three giant Orion draft beers. (He thought The Girl was old enough; She did not). We accepted all three beers with a raucous "KAMPAI" and followed the pair out to the yard. It was pitch black outside, and we could hear the rushing of the waves on the shore that they referred to as "our ocean," which they indicated we could get to by using stairs.

Miyako Orion
Why were we outside? That is where bugs live. Perhaps snakes. We looked up to where our host was pointing and shut our collective face. With my family by my side, a cold local beer in my hand and three full days of relaxation ahead of me, I stared up at the most stars I have seen in over 20 years. The night view beat the sky of Houghton Lake, Lake Superior, the Mediterranean Ocean, and the Pacific Ocean near Cambria. There, in the middle of the sky, plain as the pointy nose on my face, was the Milky Way. I would be fibbing if I said I didn't tear up a little as we showed Steph her first true glimpse of the universe. I have always wanted to give my child the world, and now I have given her the Galaxy.
Hotel Website:  https://paibase.com/index_en.php
Room Charge: Yen 15,000 for one room per day (Maximum 2 person)
Extra bed can be arranged by paying Yen 2,000 per nigh t(Maximum 2 extra bed per room)
Baby bed , Yen 2,000 per night.
※ The room rates above exclude consumption tax per room.
※ If you wish to stay 3-4 people in a room, please request extra bed.
※ Sharing a bed with infant can be accepted.
They will pick you up at the airport, and a rental car is Y1,000 per day (for insurance).
Airline Website:  Skymark —  https://www.skymark.jp/en/
Depending on how far in advance (max 60 days), web specials, etc., it is between $36 and $76 each way.  There are several flights each day, ranging from 0800 to 1900 departure.