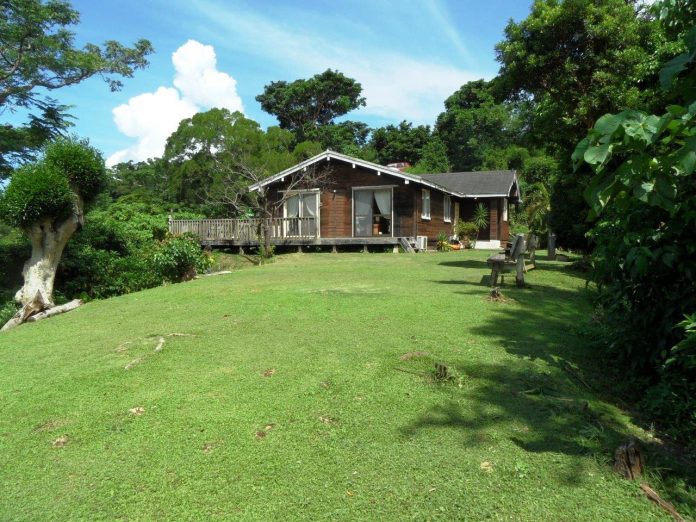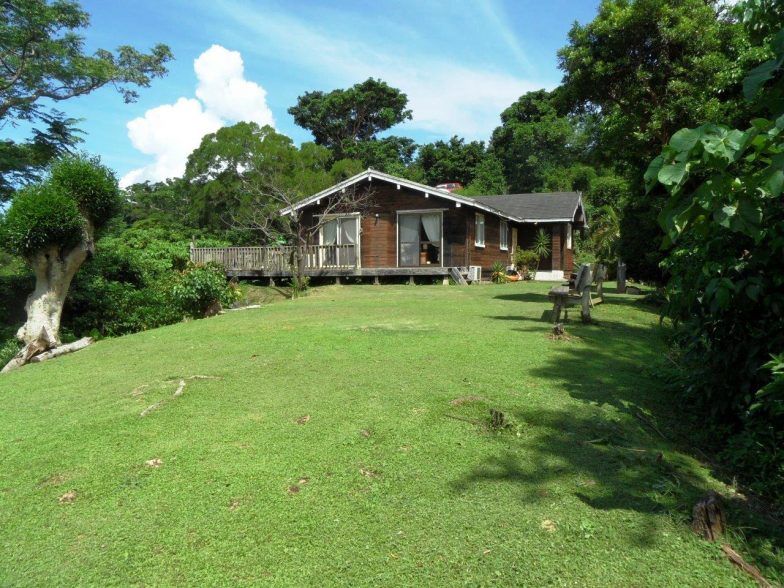 Editor's Note: We have been informed that this villa is currently in a long-term rental, and not available for shorter stays. Please use the contact information in this post to learn more.
CONTRIBUTED BY CASEY ANNIS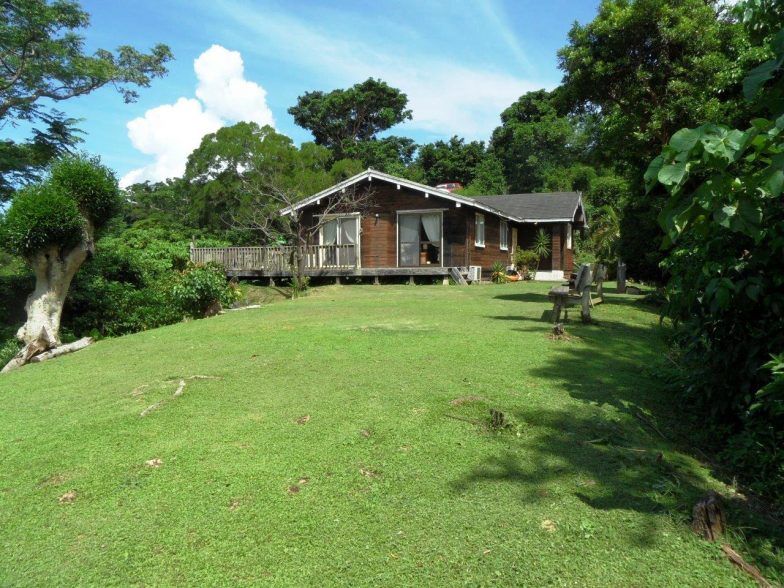 Does a quiet, tranquil get away sound nice? We thought so too. So we set out to find "Forest Villa," hidden in the mountains of Motobu in Northern Okinawa.
When we arrived, we realized how secluded the home was. From the parking space the home disappears into the mountainside. We walked down a stairway and were immediately surprised by the size of the yard and the wooden deck that surrounds half the home. Outside there are two grills (one gas, one charcoal), and two tables with plenty of chairs so you can relax and enjoy either the oceanside or mountainside views.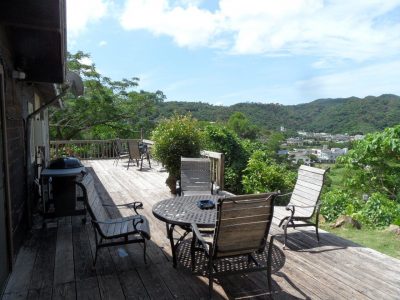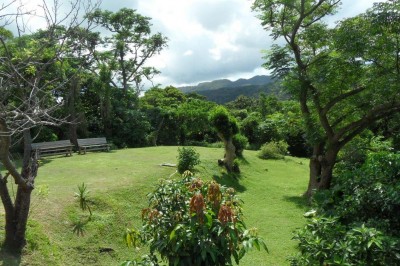 In the evening it is so dark you can actually see the stars and feel like you're alone.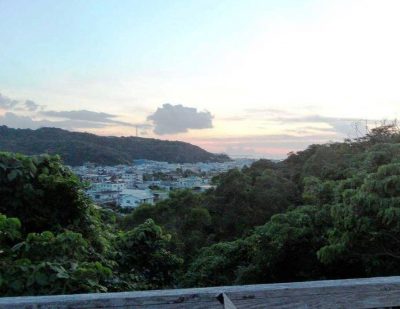 This fully furnished three bedroom home has extra bedding and futons so you can sleep up to eight guests.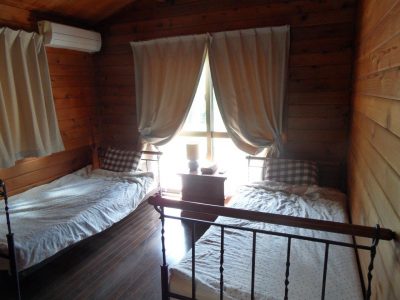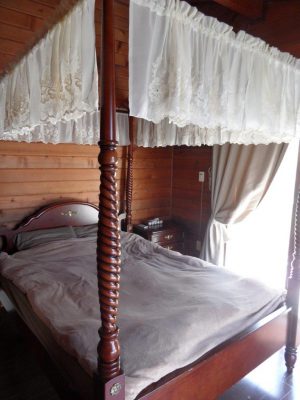 It has a shower, bathroom and a washer and dryer.
The living room has a TV, large L-shaped leather couch and dining area.
As an added bonus each room has individual air conditioning units.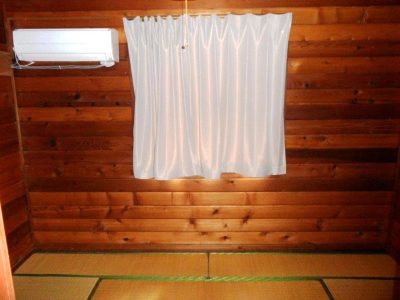 Sliding glass doors open onto the deck from two bedrooms and the living room.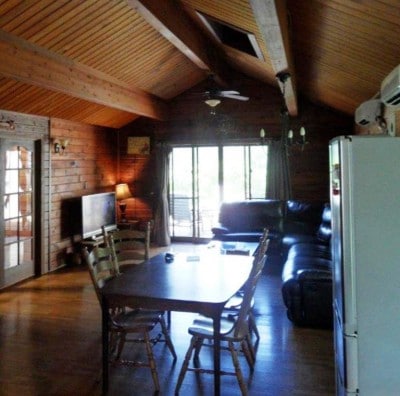 In the kitchen there is a refrigerator, gas stove, microwave, toaster oven, dishes, and utensils.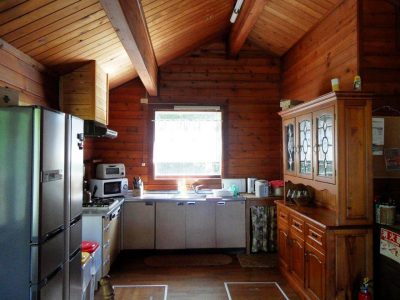 If you decide you don't want to cook there's a soba shop on the corner as you turn into the neighborhood. The beautiful beaches of Sesoko Island are only ten minutes away. This villa has everything you would want for a relaxing vacation, and was a peaceful escape from our busy lives.
---
Forest Villa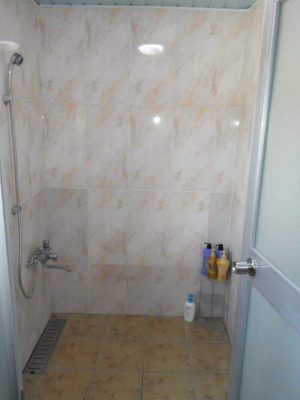 Cost: Room rates vary from 18,000-24,000 yen/night depending on the time of year. Minimum stay is two nights.
Reservations: For booking details, maps, more photos and even a video visit the Air BnB website. Here you will also find a link to contact the host, Yutaka.
Directions: Take the expressway all the way North and exit onto Highway 58. Stay on Hwy 58 for 8.7 kilometers. Take a left onto Route 84 after passing the a new McDonalds (which is on the other side of 58). Stay on 84 for 11.4 kilometers. Turn right onto a side street after passing an Eneos gas station. The soba shop previously mentioned will be on the left side of the road at this stop light with a big red sign out in front. Go down 0.4 kilometers and take a left onto a side street going up a hill (stay to the right side). After 0.4 kilometers the sign for the villa and parking will be on your left side. You will need to drive down hill into their parking area as the reserved spot on this road is not for the villa (even though it says "reserved" on it). As you exit the parking space you will see a set of brick stairs leading you to the home.
Address: The exact address is not available publicly, but Forest Villa is in Motobu. Once you make a reservation, you receive the exact address.