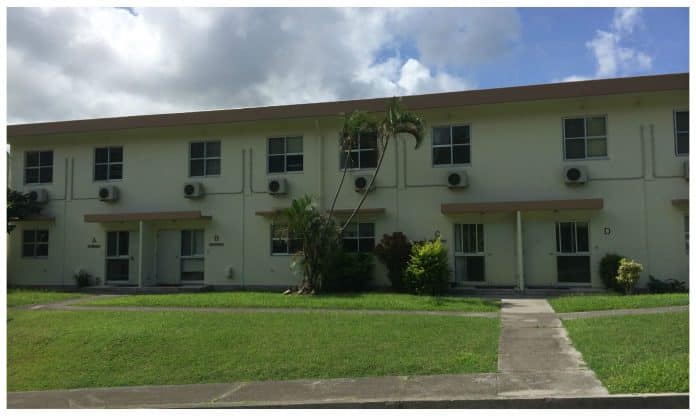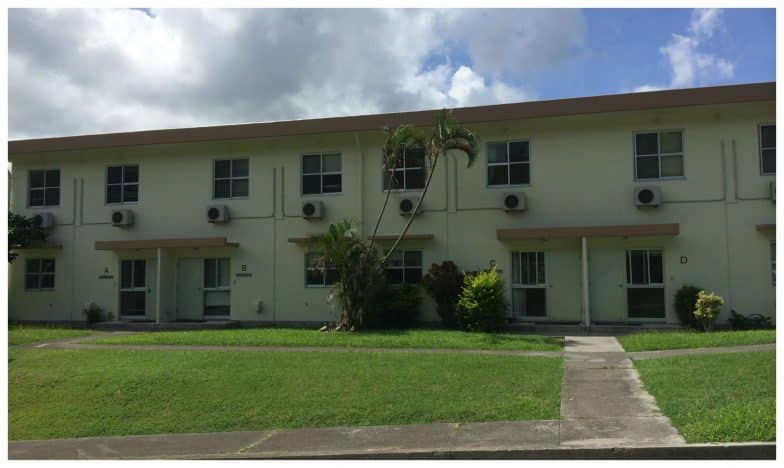 Living overseas has its challenges, and a commonly agreed upon one is finding that perfect place to live. To help those of us who are curious about the different options for living on Okinawa, readers have answered some of the most frequently asked questions about on-base housing. If you live in an on-base house that has not yet been featured on this site, please contact our Submissions Manager for the template.

Here's a great link to access, too, if you're on the fence as to whether to live on-base or off-base.
CONTRIBUTED BY BRANDI JAKUBOWICZ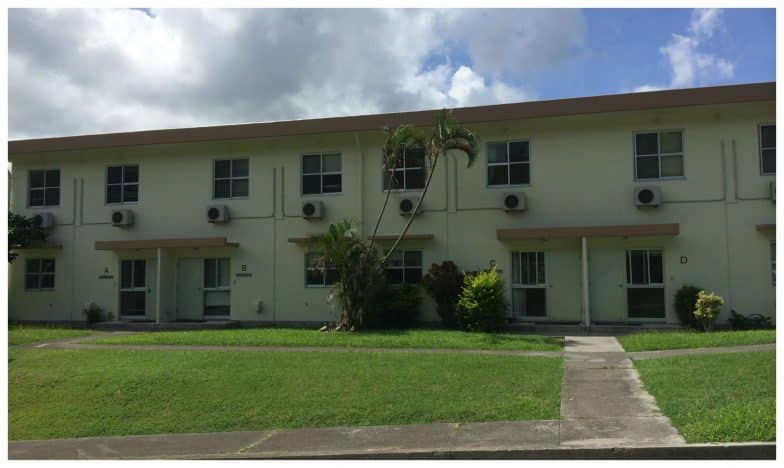 What military base is your home located on? Camp Lester
What area of the island is your home located on (i.e. North Island, Central Island, South Island)?  Central Island
What is the name of your neighborhood in which your home is located? New Lester
Generally speaking, most on-base homes are approved for occupancy based on military or government rank. If you would like, please provide the range of ranks that your home is approved for? O1-O3
What DODDS school district is your home attached to? Is there a school bus system available?  Okinawa School district. Lester Middle School is on our base with a bus system in place. There is not a bus for the middle school because it is located on this base, however there is a bus system for ECKES and KBHS.
Please describe the "feel" of your neighborhood (i.e. pet-friendly, child-friendly, level of safety, friendly neighbors, spacious, etc.)  There is a good mix of families with and without children, and Camp Lester is also pet friendly. Camp Lester is a good location in between Kadena and Camp Foster right off of 58.
Please describe the style of your home (i.e. detached home, duplex, apartment, age of the home, etc.) Quad-plex
Please provide general information about your home such as square footage, number of bedrooms and baths, number of stories/levels, special amenities, etc.  Two level townhome style, three bedrooms upstairs, 2 full bathrooms upstairs and a half bath downstairs. Small patio and yard.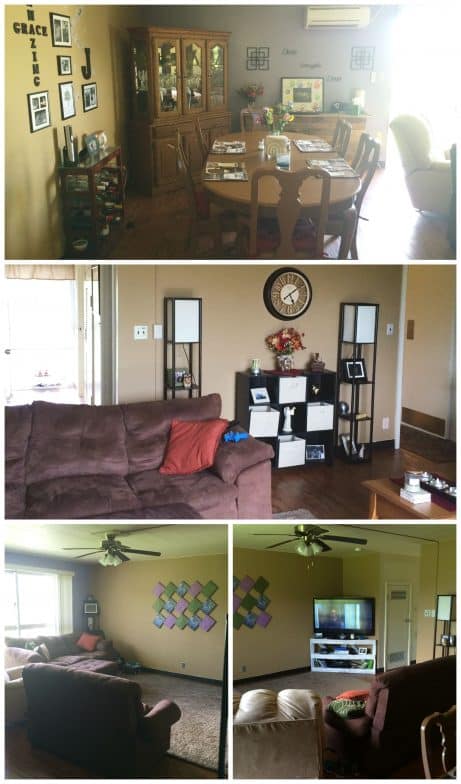 What places of services are available near your home such as restaurants, shops, commissary, playgrounds, parks, etc.? Camp Lester, or the old hospital base, is family friendly with several parks, a middle school, and an express. There is also a small bar called The Cove that is open on Friday's and Saturday's that has drinks, darts, and pool. There is a post office on Lester, and also a gym that is open 24/7. American village is within walking distance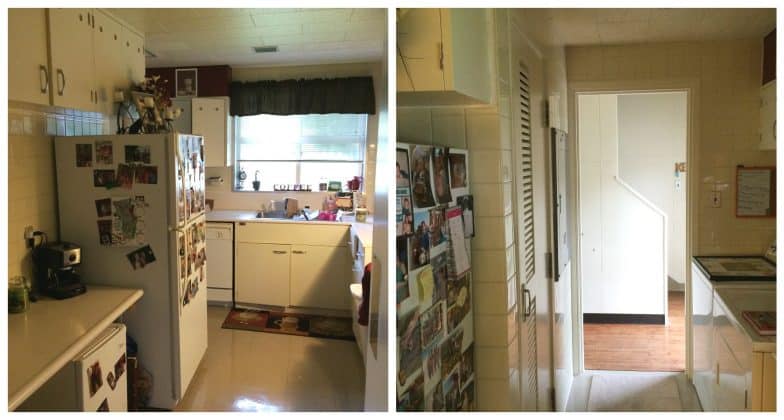 How is parking provided for your home? Each unit gets one assigned parking spot but there is a lot of options for visitor parking and curbside parking. Just a friendly reminder that if you choose to park curbside, you must be mindful to park with the flow of traffic or you could be issued a parking ticket.
Is there any yard space or outdoor spaces provided for your home? Small yard that you must mow and a small patio with outdoor storage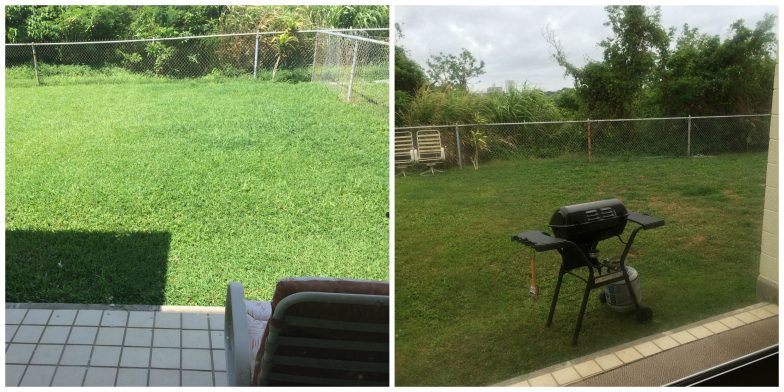 What do you feel is special about your home or neighborhood – what makes it feel like "home" here on Okinawa? Having a yard and friendly neighbors.
What housing expenses are included with on-base housing (i.e. utilities, rent, appliances, etc.) Water, gas, electric, trash. You must pay for internet and cable
Are there any expenses or fees associated with on-base housing? No
Are you satisfied with the maintenance services provided by your on-base housing organization?  Maintenance is most responsive to online service requests
Finally, what advantages and disadvantages do you feel have been your experience living on a military base here on Okinawa?  Not having to worry about fees or bills.
Please provide any COMMENTS that you feel would be helpful for others about living on-base.
It has always been important to me to make my house feel like a home. Especially since my husband joined the military and we have been separated from family, friends and so many familiarities. With this being said, when you move to Okinawa you can't be sure where your home will be. My husband was assigned to work on Camp Foster and our housing options were between a tower across from Foster or a quadplex on New Lester. After looking at both choices we decided that Camp Lester was the best fit for our family.

There are two parts of living quarters on Lester, old and new. We live in New Lester on an end unit of a quadplex that is two levels, with three bedrooms and two and a half bathrooms. The half bathroom is downstairs with the kitchen and dining room/living room area. The bathrooms have very limited counter space and storage in the actual bathroom. There are large windows, and sliding doors in the living room allowing for a lot of natural light. We brought the majority of our furniture from the States but did keep the government issued dining table and chairs, china cabinet, and washer and dryer that are located in the kitchen.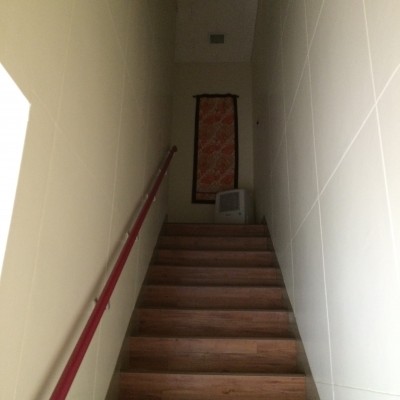 There is a good amount of storage in the kitchen, and the closets in the hallways are large and spacious. There are AC/dehumidifying units in each bedroom and one downstairs. We still run one additional dehumidifier in the landing of the stairs that needs to be emptied at least twice a day. The bedrooms are a good size, we have a queen bed in the two guest rooms and a king size bed that fits nicely in the master bedroom.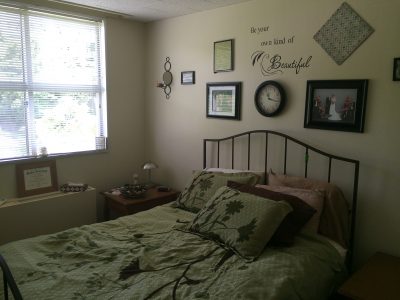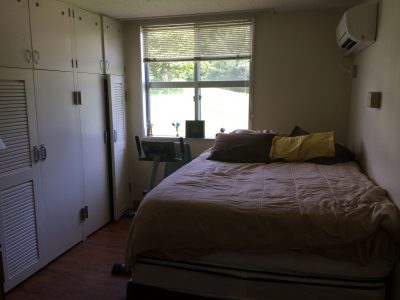 The bugs can be problematic in the summer, so we arranged to have our house sprayed through entomology every few months to keep this under control. I also recommend buying drain mesh covers to help keep the bugs out, this is especially problematic after storms. There is a small tile patio out back with some outdoor storage and a small patch of yard. There is no fence in our particular unit but you can go through maintenance with the housing office if you wish to install one yourself.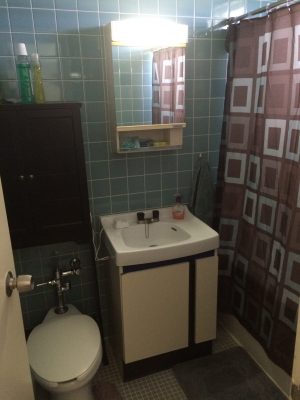 You are responsible for mowing your own lawn here. Each unit gets one assigned parking spot but there are a lot of options for visitor parking and curbside parking. Just a friendly reminder that if you choose to park curbside, you must be mindful to park with the flow of traffic or you could be issued a parking ticket. If you choose to live on Lester, I hope you like it as much as we do.
To get to Lester go left out of Gate 1 from Kadena, heading south. Lester will be on your left hand side directly across from a Starbucks. There is only one gate to enter Lester that is open. If you reach Foster you have gone too far.
Coming from Foster if you turn right out of the commissary gate and head north, Lester will be on your right hand side.