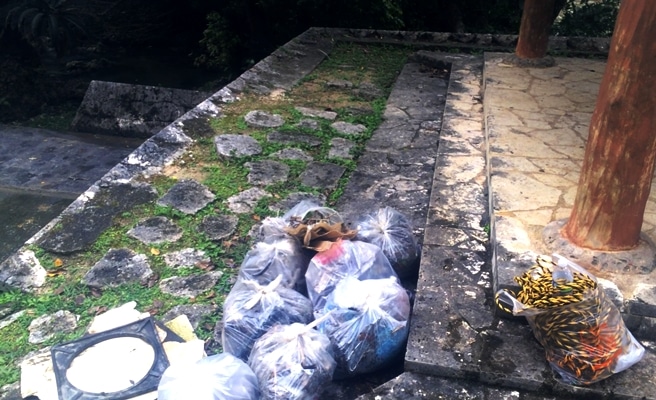 CONTRIBUTED BY IRWIN DULAN II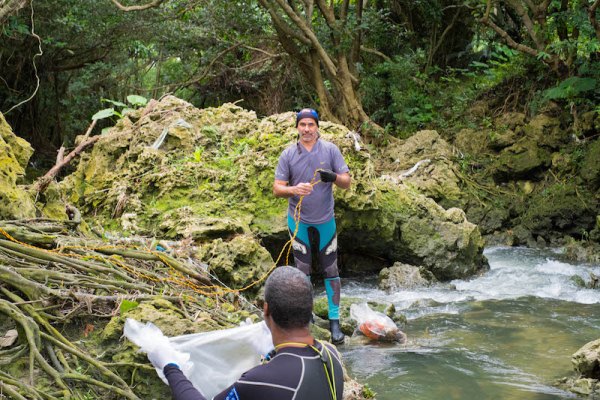 Recently while strolling through Urasoe Dai Koen I came across a friendly elderly gentleman. Dressed in a smart exercise jumper he greeted me cordially. He had been walking the park path for over fifteen years. "The sound of the stream's rushing water is so relaxing," he glowed. "Isn't it," I agreed. "But as for the view…," he paused. I followed his gaze. The stream was strewn with plastic bags, bottles, cans, and other debris. A few weeks prior my family had been involved in trying to start an Earthship project on the northern part of the island. Earthships use 45% recycled materials like used aluminum cans and old tires in their design.  Why not include places like this stream in our search for building materials?
A few weeks later we asked friends and acquaintances to join us in an effort to gather building materials and simultaneously help clean the environment. We call ourselves "Organic Okinawa." Twenty-two volunteers representing Japan, Singapore, Dominican Republic, Columbia, and the U.S.A. joined us at the Urasoe Dai Park to pick up trash Sunday, March 9, 2014.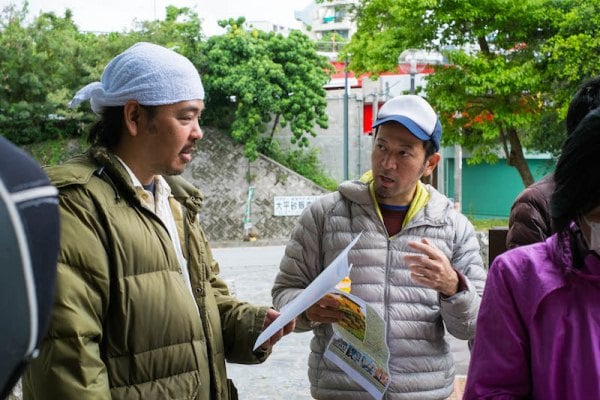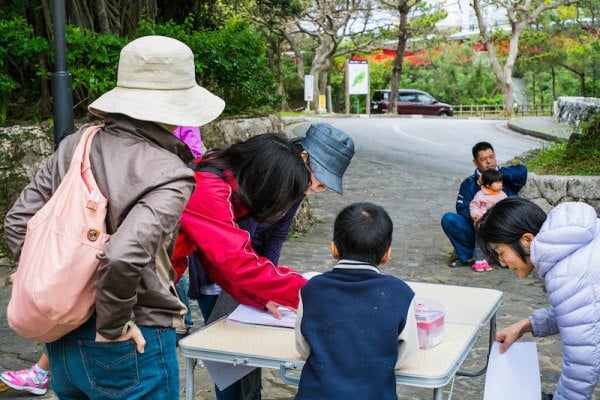 Although the group worked for an hour, progress in the park's stream was slow. So much was left to clean that we've decided to continue the effort until the stream is largely cleaned — a good 30+ man-hours at least.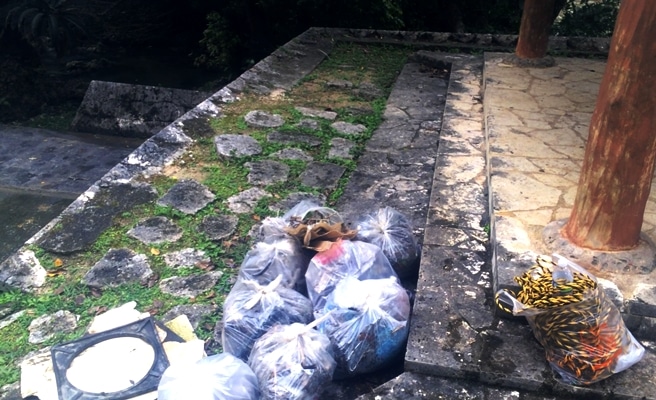 We invite anyone who would like to meet Japanese passionate about keeping Okinawa beautiful to join us the second Sunday of each month as we continue our efforts to gather recycled building materials and clean the environment.
What: Trash Run
Where: Locations vary
When: Second Sunday of each month, 11:00 a.m. – 12:00 p.m.
Contact: Send questions and comments to Organic Okinawa
Website: Organic Okinawa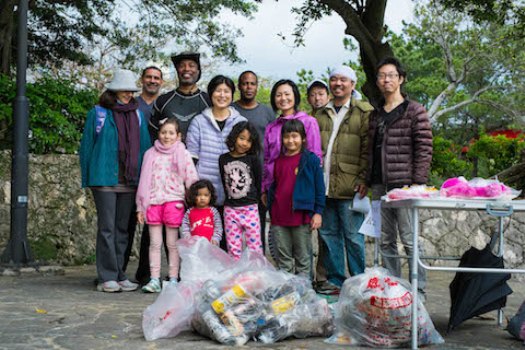 How To Help Out: A blog post will be created for each upcoming event. A map and address will be provided in the post. Comment below the post or use the contact form to send us a message. Come prepared with gloves and appropriate clothing. Trash tongs are optional. Some locations require boots. Two people used wet suits to fish trash out of the stream during the last outing.
[ADDENDUM]  Organic Okinawa moved off island July, 2016. As such, we no longer organize volunteer efforts in Okinawa. We humbly thank all those who have helped to keep Okinawa beautiful. Trash cleaning opportunities still abound including but not limited to an effort by Taba-san to clean a beach in Uruma City. It usually takes place on the 3rd Sunday of the month from 10:00 – 12:00. Her next event is planned for January 15, 2017.  She can also be reached at:  070.5487.4597 (she only speaks Japanese)