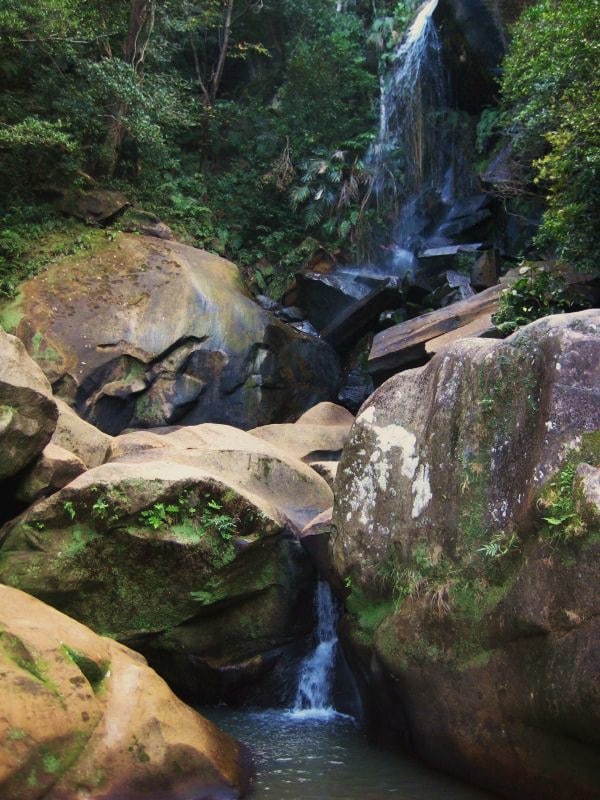 CONTRIBUTED BY STEVEN SABALAN
{Editor's Note: This post was originally titled 'Todokori-no-Taki', but we have since discovered this is actually Tadake Falls. We've renamed it accordingly. Thanks!}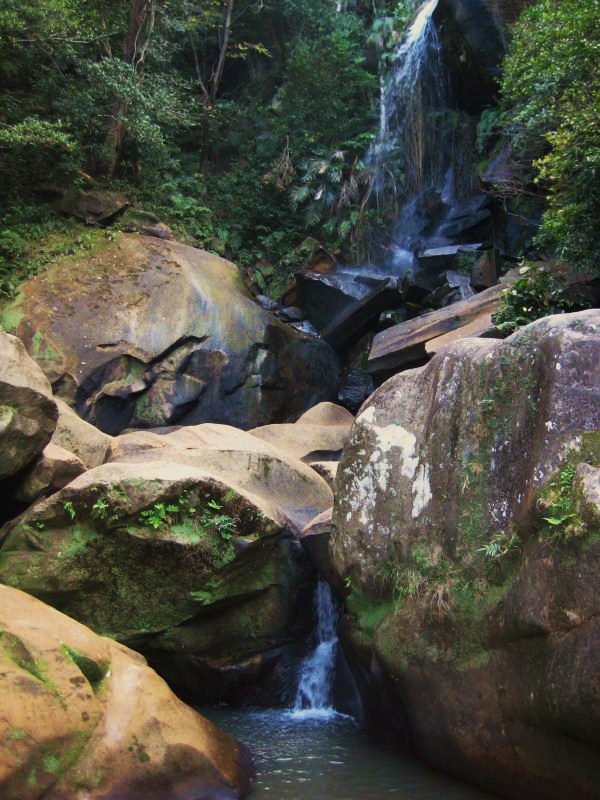 This week, I want to tell you about a place that would be about the halfway point in your trip to the northern tip of the Island from the central/southern part of the island.
I'm told that Todokori-no-Taki means "Roar of the Falls" in Japanese, so named because of the small, but beautiful waterfall located here.  Todokori is no Hiji Falls in terms of size, but it is much easier to get to.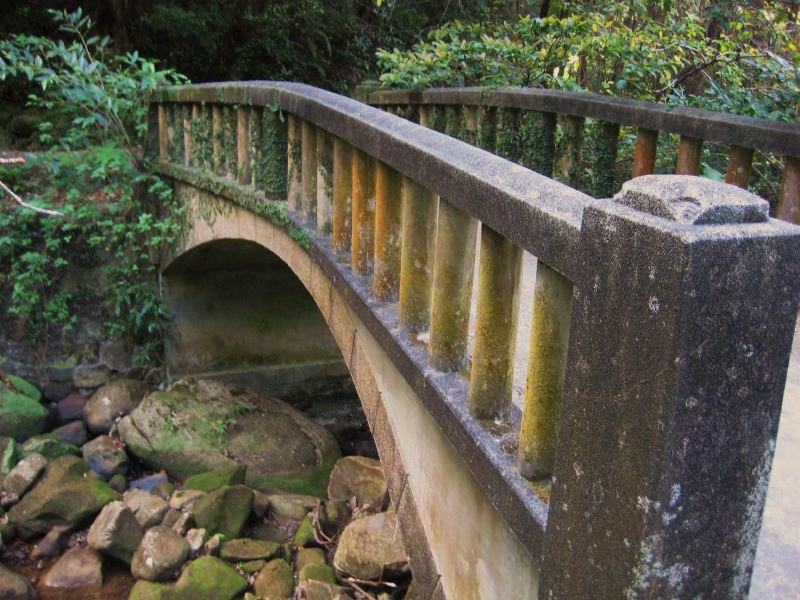 The waterfall is somewhat small, but the area is a very pleasant place to take a snack or picnic lunch on your way to points north (i.e. – Okuma, Motobu Peninsula, Hedo Point, etc).  If you're there during the right time of the year, the place will be bursting with cherry blossoms and humming with bees busily going about their business.  If you decide to walk on the rocks leading right up to the waterfall, tread carefully because they tend to be very slippery.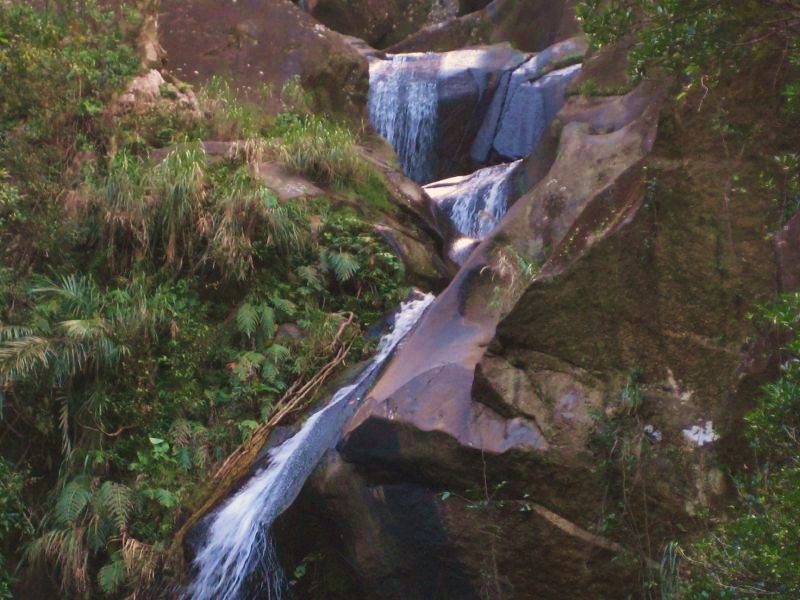 Check out this YouTube video by the Wandering Waffleheads for a peek of what a hike here might look like:

---
Tadake Falls
Address: Japan, 〒905-0023 Okinawa Prefecture, Nago, 数久田609
GPS Coordinates: 26.5627667, 127.9882333
Directions: Coming off Exit 10 from the expressway, head north on Route 58.  At the second traffic light, you'll take a right into what looks like something of a shanty town.  After a few hundred meters, you'll cross a small bridge and take your first left.  Go down that road about a half a kilometer, where it will end in a small parking lot with a public restroom and what looks like an old, small commercial building.  Park there, walk down the path to the left of the building, go about 100 meters and you're there.
SPECIAL NOTE: If you take a right at the first light off of Exit 10, you can stop in at the traveler's stop, pick up a treat, and bring it with you to enjoy in the serene pleasure of Todokari-no-Taki.