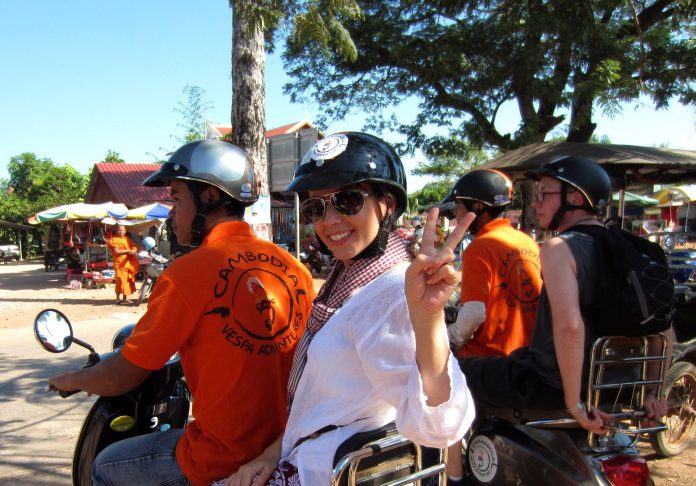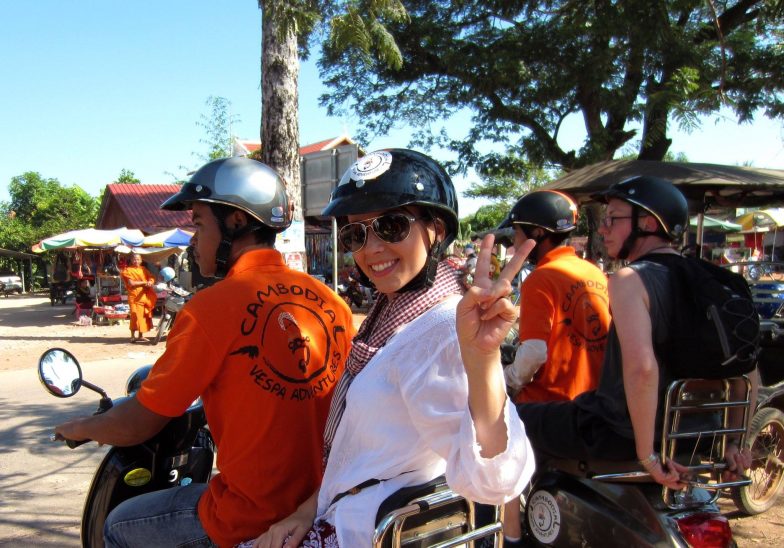 Editor's Note: In addition to the vespa tours in Vietnam and Cambodia described below, Marie wrote about various places she stayed in those countries. Click here to see her 17-day itinerary.
CONTRIBUTED BY MARIE LEWIS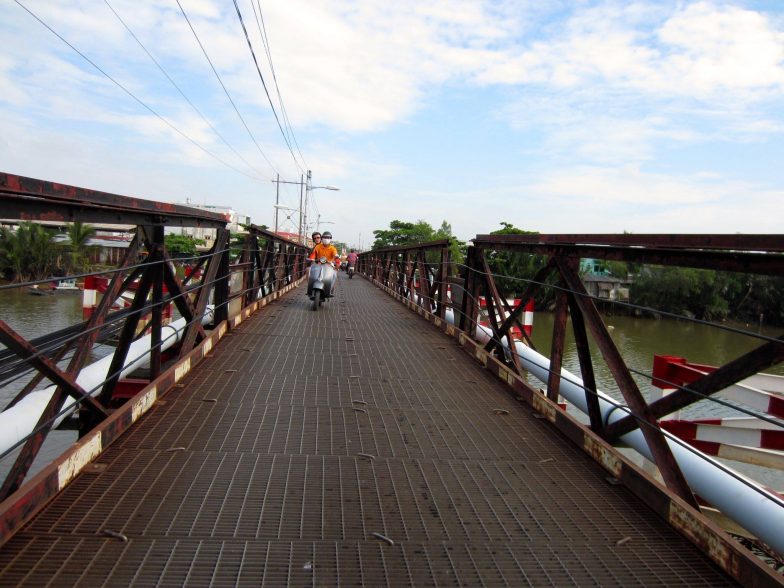 We learned about the Vietnam Vespa Adventures tour company while staying at the Rex Hotel in Saigon, and we decided to take a chance on them after browsing through their brochure in the hotel lobby. It turned out to be one of the best decisions of the whole trip, and we had such a fantastic experience that we made a point to do a tour with their sister tour company in Siem Reap, Cambodia. I could write a book about all the things we saw and did on these tours, but I'll do my best to keep it (somewhat) brief!
In Saigon, we did the "Glimpse of the Mekong with Cooking Class" tour ($129 per person). It was a full day, with our guides/drivers picking us up from the hotel at 8:00 a.m. and having us back late in the afternoon. The tour group was just me, my husband, and another couple from Norway (cool!); and our Vietnamese guide spoke perfect English. The whole team was extremely friendly, helped us with our helmets, and gave us some brief safety tips before setting off.
I have to say, it was thrilling riding through the crazy streets of downtown Saigon on a vespa! It was such an adrenaline rush, but I also felt 100% safe the entire time. (That's our group in the orange shirts, below.)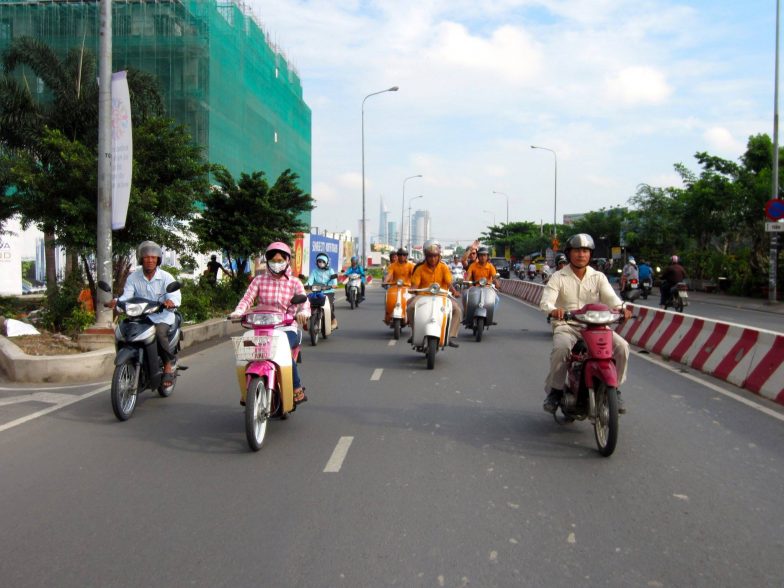 Once out of the congested city, we rode over several bridges through the countryside, eventually stopping at a local coffee house (which looked more like a hut, below). This is a typical place for locals to enjoy some iced coffee with condensed milk – and that's exactly what we did as our guide explained the ins and outs of life along the Mekong Delta.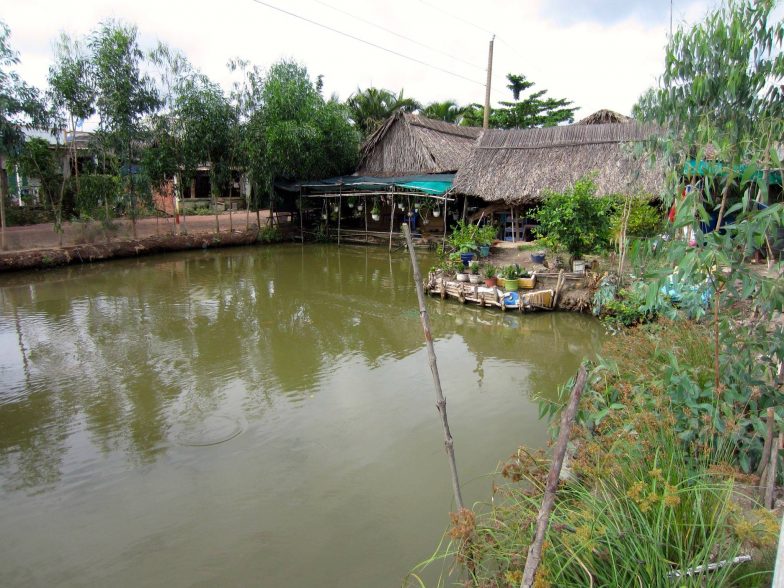 Our next stop was at a bustling market, where the fish was so fresh, some of it was still swimming in coolers!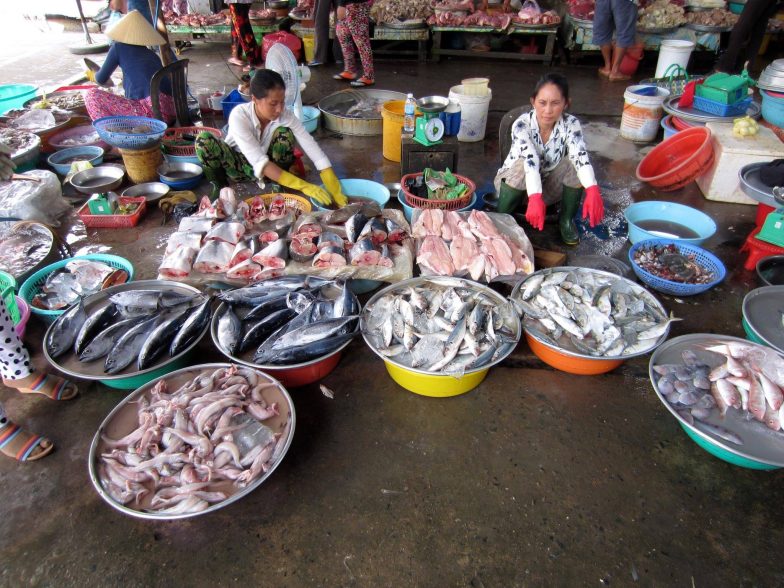 The main event of the day was the cooking class, in a little hut on the Mekong.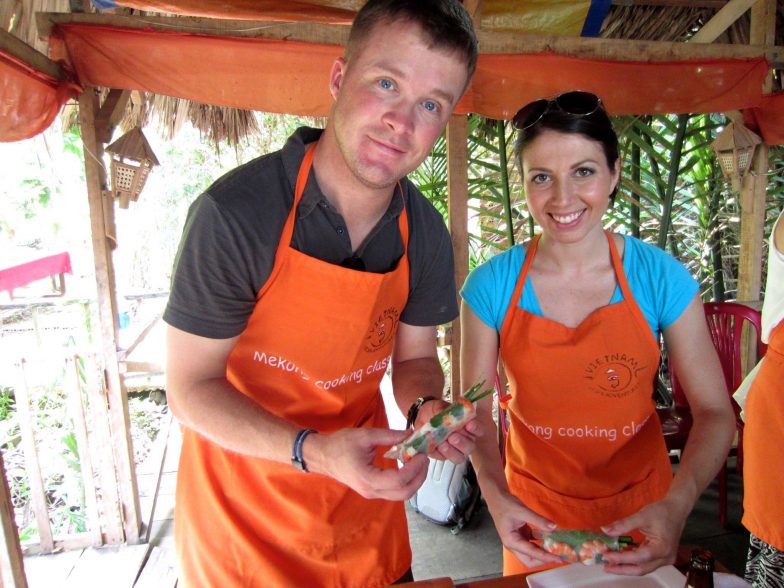 We had a fantastic chef with a great sense of humor who guided us through cooking several courses of amazing Vietnamese dishes. Spring rolls, prawns, clams, pineapple rice … I could go on. I was thoroughly stuffed by the time we were done. (Oh, and they had an unlimited supply of beer and non-alcoholic drinks!)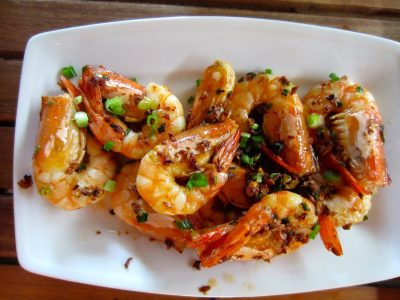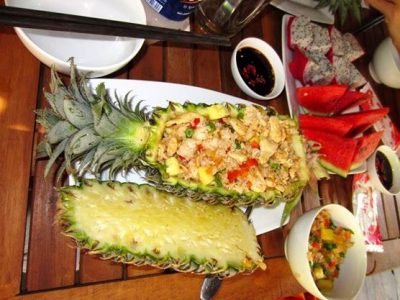 After the cooking class, we saw more of the countryside, visiting the home of a local woman who showed us how she made incense. We stopped at another local home where our guide showed us how the family was making rice wine, and we even got to sample some. It was pretty strong stuff!
This tour was the single best part of our stay in Vietnam, and we were given a 10% discount coupon if we booked another tour in one of the cities where they operate. It just so happened that we were on our way to Siem Reap, so we booked a tour with Cambodia Vespa Adventures as soon as we arrived in town.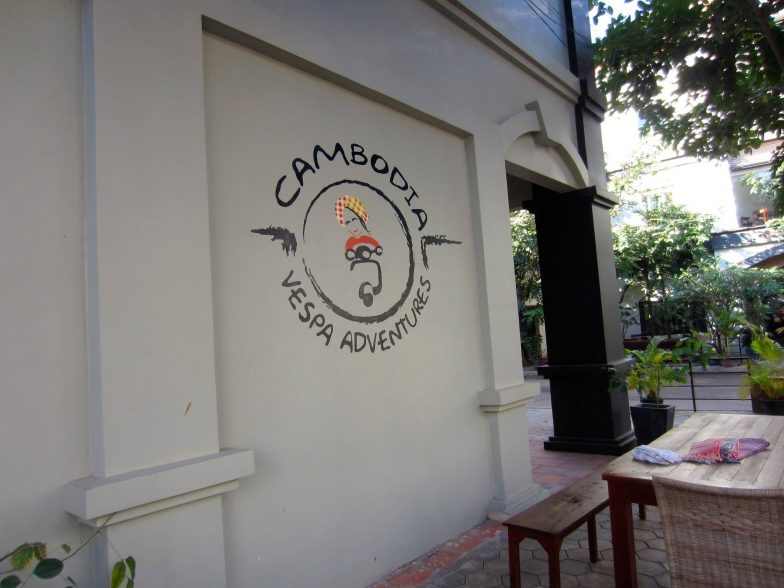 The tour we took in Siem Reap was the "Countryside Life Tour" ($75 per person). It offered a view of Cambodia that was completely different from temple visits, and really gave us an up close and personal experience with local people.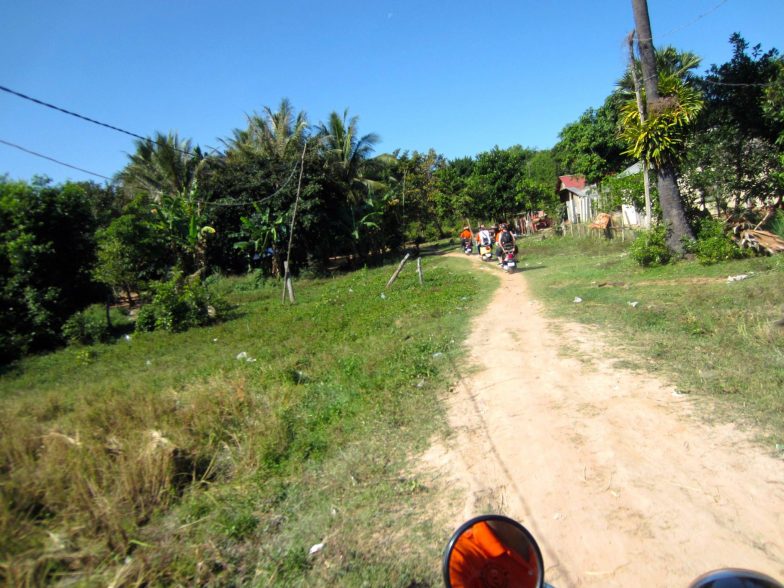 We rode along the dusty roads to a local home, where we watched a man climb a palm tree to get fresh palm juice. From there it was on to a market, where everything from giant live bugs to fish paste were up for sale.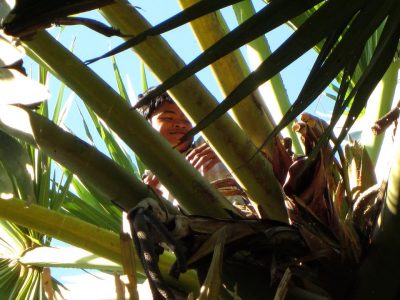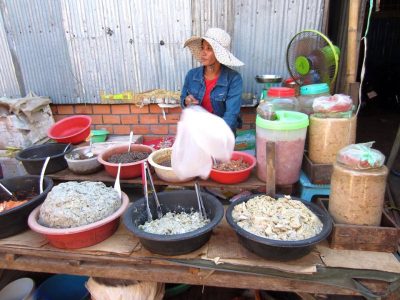 Later we had a visit with a monk, and took a boat to a tiny island on a lake where a temple restoration project was underway. We stopped to sample some street vendor food on the way back.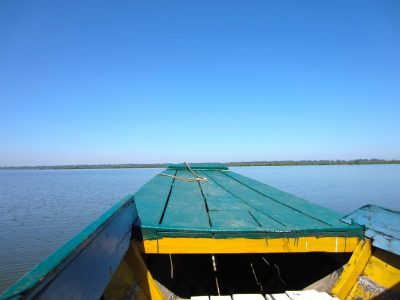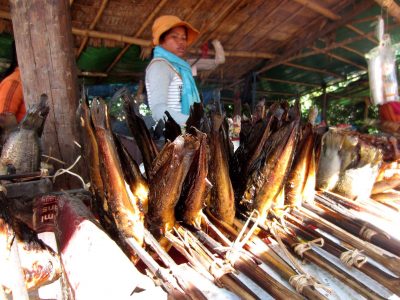 Along the way we also were able to watch a group of women making sticky rice – a very physical and time-consuming job, I learned. I was touched by another local woman weaving baskets day in and day out. We were told this is how she makes her living, making baskets to sell to local hotels.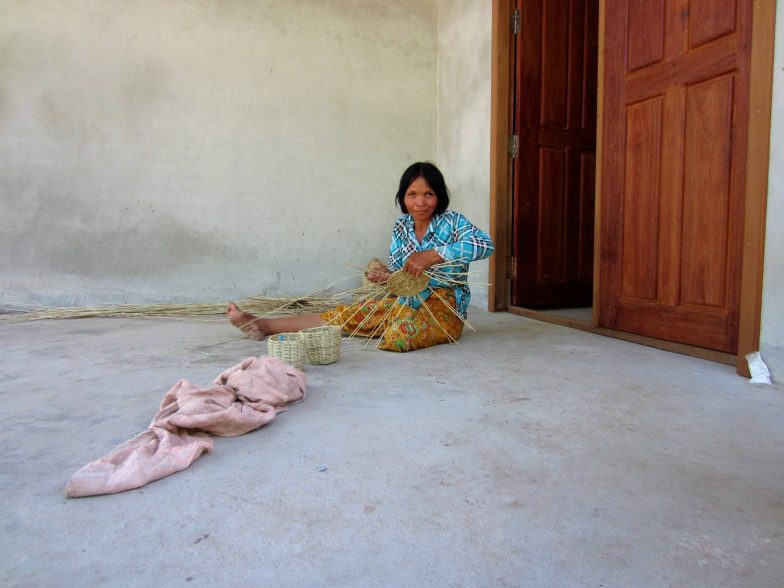 The afternoon included a delicious picnic lunch with our fellow travel companions, this time two ladies from London. Once again, the food was amazing and much more than we could finish, and the drinks were plentiful.
I cannot emphasize enough how much I enjoyed our experience with Vespa Adventures. The guides were friendly, courteous, extremely knowledgeable, and made us feel like family. I can't wait to take another tour with them!
Vespa Adventures offers tours in the following cities: Saigon and Hoi An, Vietnam; Siem Reap, Cambodia. They have tours specifically designed for foodies, after dark tours, overnight tours, you name it. For all the food that was included and the many places we visited, we thought it was a great value for our money.
For more information, booking, prices, etc., check out Vietnam and Cambodia Vespa Adventures. I hope you love them as much as we did!