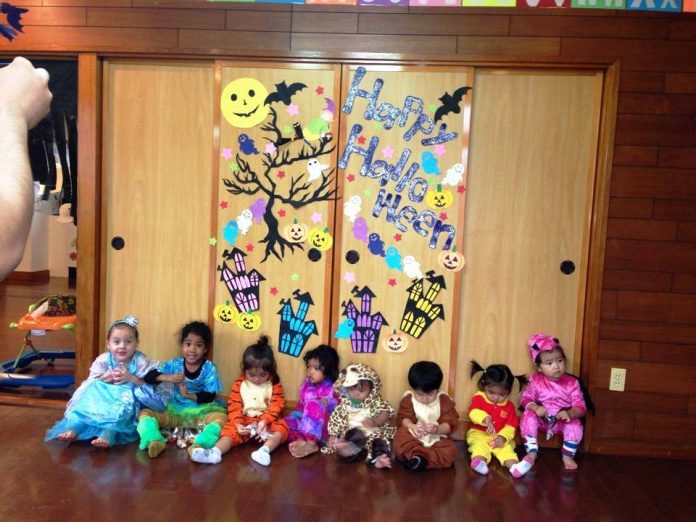 For all you parents looking for a preschool that suits your kids, we're hoping to add a little something to aid in your search. Parents of children who attend various preschools on island have filled out a series of questions about the schools for the benefit of the rest of us. We welcome more than one voice on each school since everyone has a different experience, so please feel free to add in your two cents in the comments.
If your child attends a school that has not been reviewed on this site, please contact our Submissions Manager for the template.
CONTRIBUTED BY JAIMIE TELSCHOW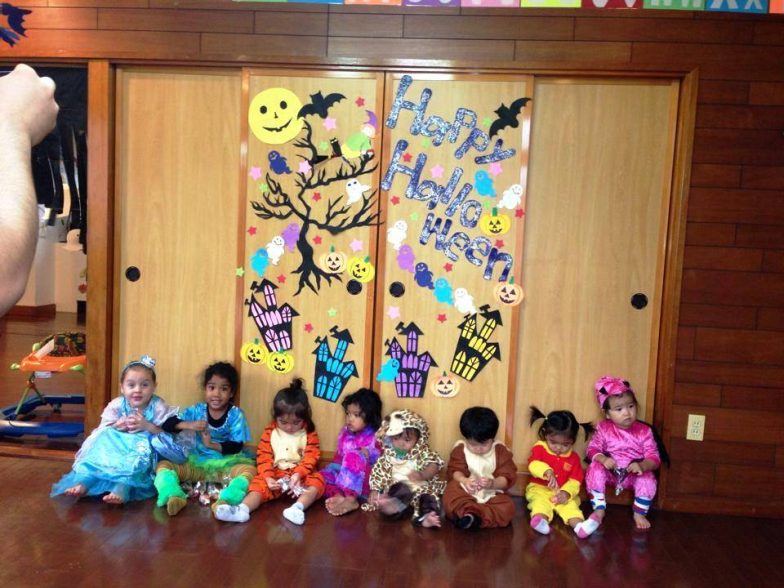 Name of the school: Z's International Daycare and Preschool
Address: 369.22. Kuwae Chatan
Phone: 090-1944-3247
Email: zsinternationaldaycarepreschool@yahoo.co.jp
Facebook Page: www.facebook.com/ZsInternationalDaycarePreschool
Ages Accepted: 6 months to 5 years
Ages of Your Kid(s) in this School: Two Years
Admissions/Enrollment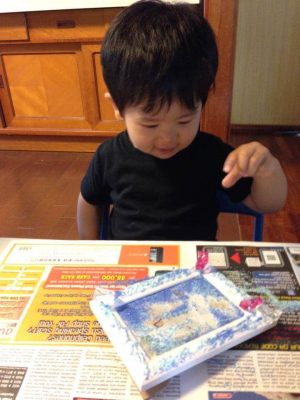 What is the current number of students? 10 students total
Is enrollment open/year-round enrollment or per semester? Year-round
Does my child have to be potty-trained to attend? No, teachers are willing to help with potty training.
Can I bring my child in for a pre-enrollment visit? Yes, just call or e-mail to set up a time. It is preferred that visits don't take place between 11:00 a.m. – 2:30 p.m. as this is when the children eat lunch and take a nap.
Days and hours
What are the school's hours? School hours are 6:00 a.m. to 6:30 p.m. Monday through Friday.
Is the school on a Japanese or American schedule? American
How flexible is the school with pickup and drop-off times? They are very flexible with pickup and drop-off times during the hours in which they are open. There is a fee for being late to pick up your child after closing.
What are the registration fees? $75 per child and $65 for any additional children.
What are the tuition fees? $120 per week for infants (6-12 months), $110 per week for toddlers (12-24 months), $105 per week for toddlers (2 yrs-3 yrs), $100 per week for preschool (4 yrs-5 yrs). Hourly care is also available for $5 an hour. Fees include meals and snacks as well.
If any, what are the assessment and school supplies fees? There is a $90 supply fee for children two years and older.
Are any discounts offered for referrals, siblings, volunteering, working there, etc.? 10% discount for additional children at the lowest rate fee.
Is there a late-pickup fee? Yes, $1 per minute after closing time.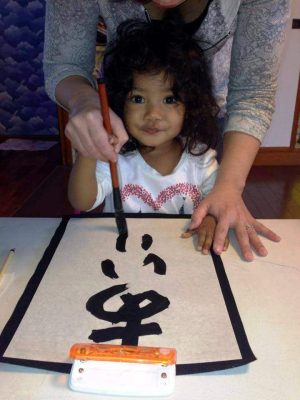 How and when does the school require payment (in yen, dollars, etc.)? Tuition is due the week before on Fridays.
Parent Involvement and Interaction
Does the school encourage spontaneous visits from parents? Visits are okay, but arrangements should be made in advance to avoid interrupting the class schedule.
How do you communicate with teachers? Daily communication upon pick up.
Is there a daily report or other process for informing parents of what children did during the day (naps, BMs, snacks, etc.)? No, the teachers can tell you upon pick up.
Are there parent/teacher conferences? Yes.
Classroom Structure and Size
How are the kids grouped? Children are grouped by age. Infant, toddler, and preschool.
What's the teacher-child ratio in each group? Infants have 3 children per teacher, toddlers are 6 children per teacher, and preschool is 10 children per teacher.
How many full-time teachers are there? How many assistants? Three full-time teachers, no assistants.
What is the school's educational philosophy? The school is developmentally-based and focuses on knowledge and experience. Children are given the opportunity to learn about Japanese culture and customs as well.
Is the school program developmentally-based or does it have an academic focus? Developmentally-based.
Is there a playground for the children to play on? Not at the actual school but there is a park very close to the school that the children play at.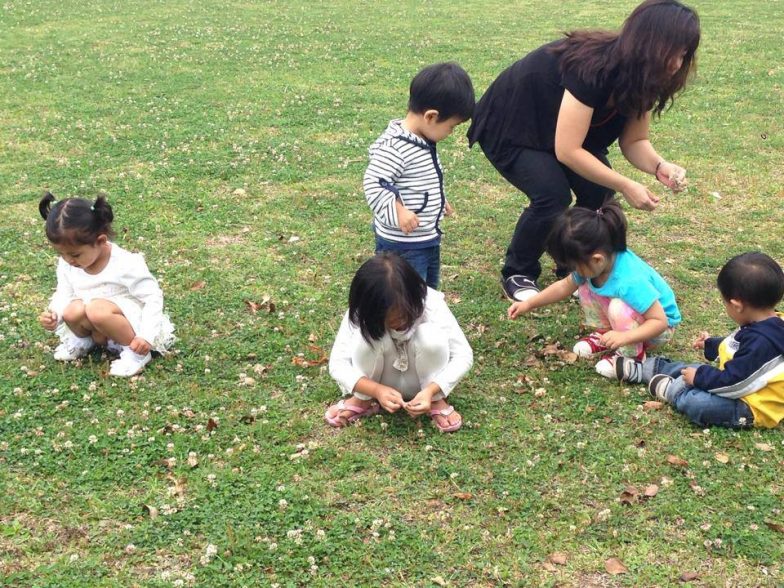 What do the children do on any given day? The older children generally have a lesson which can include experiments or worksheets and books. All children have a mix of music, crafts and playtime. Japanese is generally taught as well.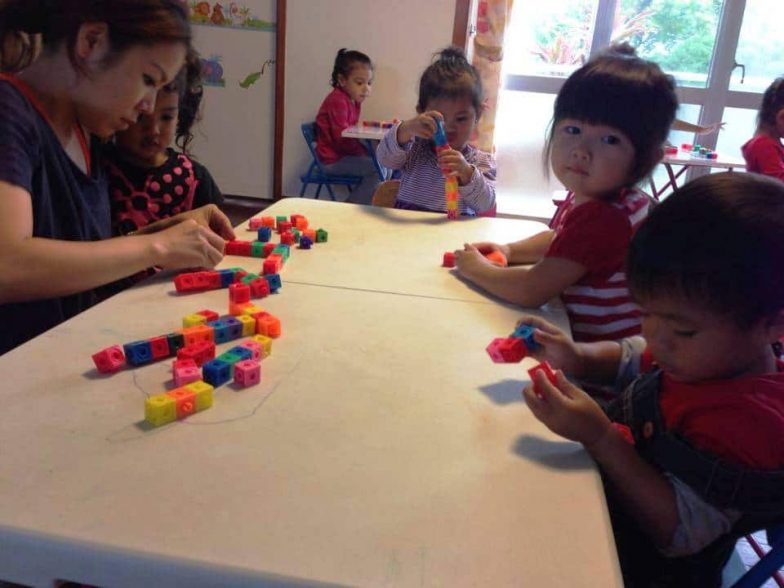 Are there extracurricular activities or field trips? Yes, occasional field trips.
How does the school discipline children? Talking with children, redirecting when necessary.
How does the school comfort children? All the teachers are extremely kind. Hugs, kind words, etc.
Final Comments or Observations about the School:
I visited several different schools before deciding on this one for my son. I immediately liked the feeling I got when walking in and meeting the lead teacher. I like that it is flexible and that my son can go hourly or full-time when needed. It is also nice that all meals and snacks are included so there is no need to pack anything. The fact that the school isn't very big is probably my favorite. I feel that my son gets a lot of one-on-one time and the teachers really know him. My son absolutely loves going and asks almost every day if he is going to "cool." He has really learned a lot in the past couple months he has been attending as well. I can't recommend the school highly enough.
Directions: Out Kadena gate 2, turn right on 23. Continue straight until you get to a walking bridge. You will have passed Cocok's nail salon on your left shortly before. Turn left at this light and continue down past Yoshihachi. At the next light turn right. Shortly after, when you get to the apartment buildings on your right, you will turn left. Z's International School is a little down the road on the right-hand side. If you are going to the school for the first time, someone can meet you and have you follow them to make it easier.
Address: 369.22. Kuwae Chatan, Okinawa, Okinawa