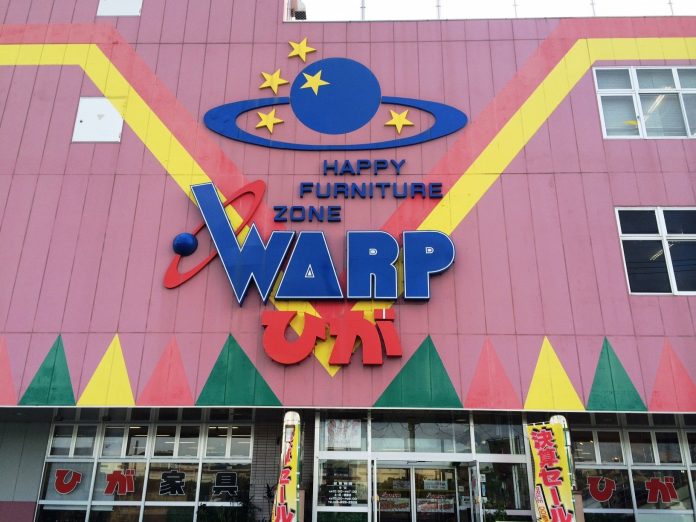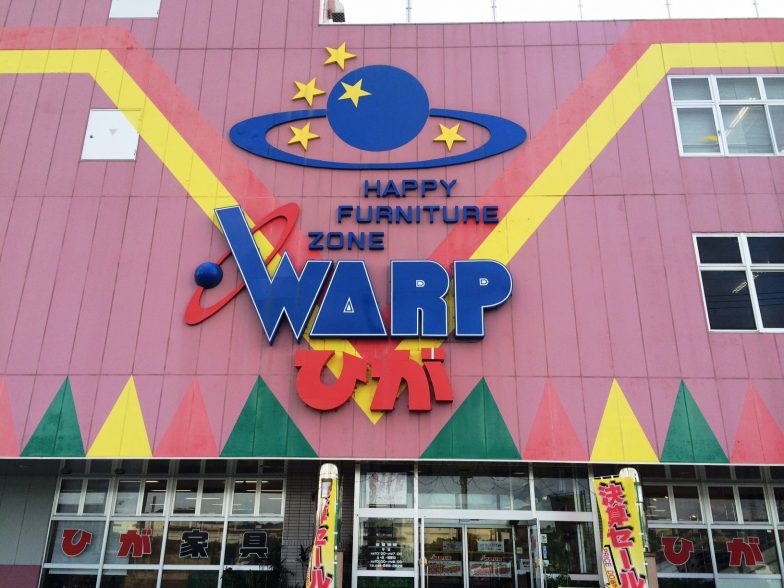 CONTRIBUTED BY SHELL BURGER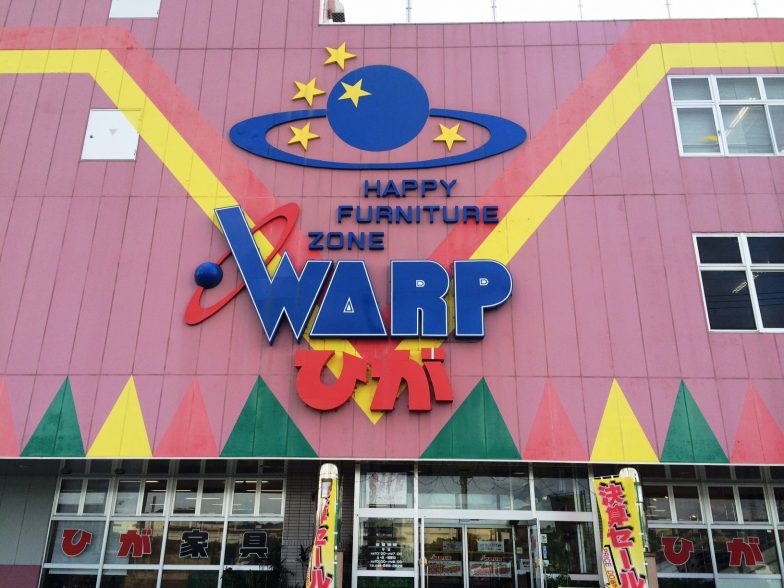 I have driven past "Warp" on 58 numerous times; however, I never really paid close attention to it. I always thought with a name like "Warp," it was probably just another pachinko or arcade. Boy was I wrong.
My husband was talking with a co-worker about us looking for a dresser for our new nursery, and he was telling them about how we planned to check out Nitori and Today OK. Those are the furniture stores we have had the most luck with since moving to Okinawa. His co-worker suggested we try Warp first since that is just a couple of minutes down the road from where we live. Since we are always game to check out new places, we decided to give it a try.
Being just on 58 across from Camp Foster, it is easy to locate the building and there is parking just in front. The store is actually a 3-story furniture store, where each level is designed to furnish a different area of your house. Upon walking in on the first floor, you start in the kitchen/dining room area.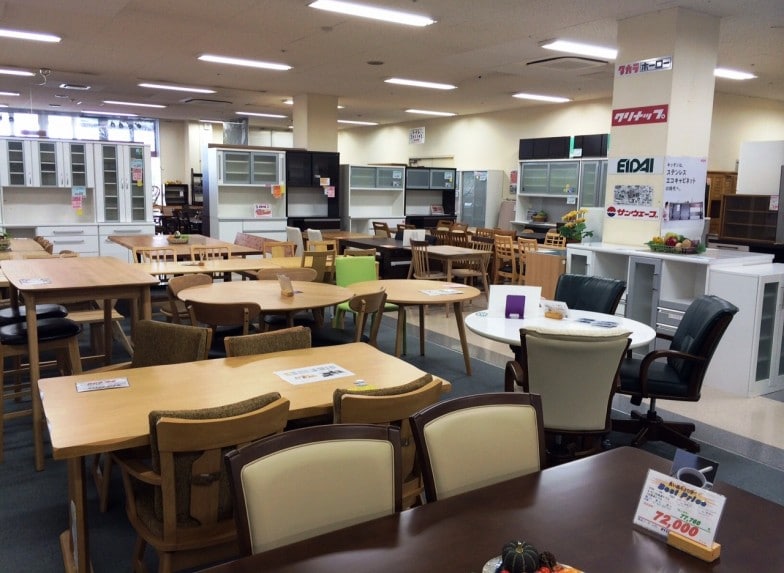 Some of the set-ups in the kitchens reminded me of walking through Ikea back in the states. The item sizes ranged from American, bigger and larger items, to the Japanese, smaller and compact, items. I would say they had a wide variety that should suit anyone's needs.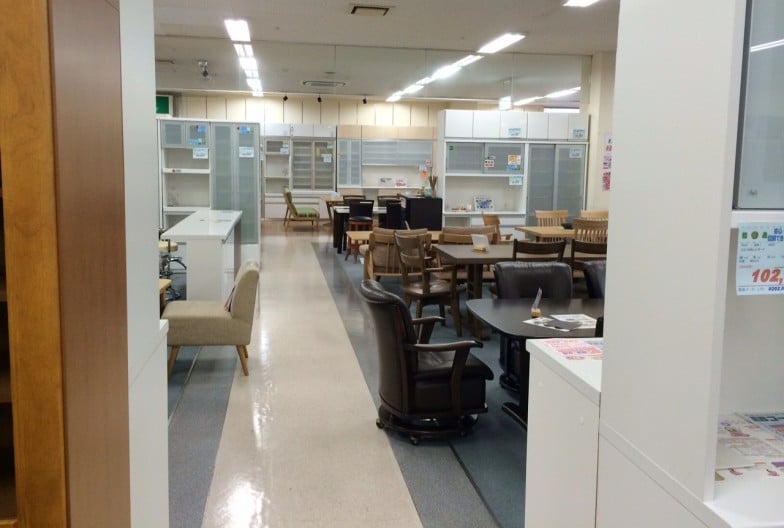 On the second floor you will find the living room furniture. In here there are couches, entertainment centers, and anything else you could image being in a living room. The variety again was amazing and the prices were pretty reasonable. The second floor is also where you check out when making a purchase.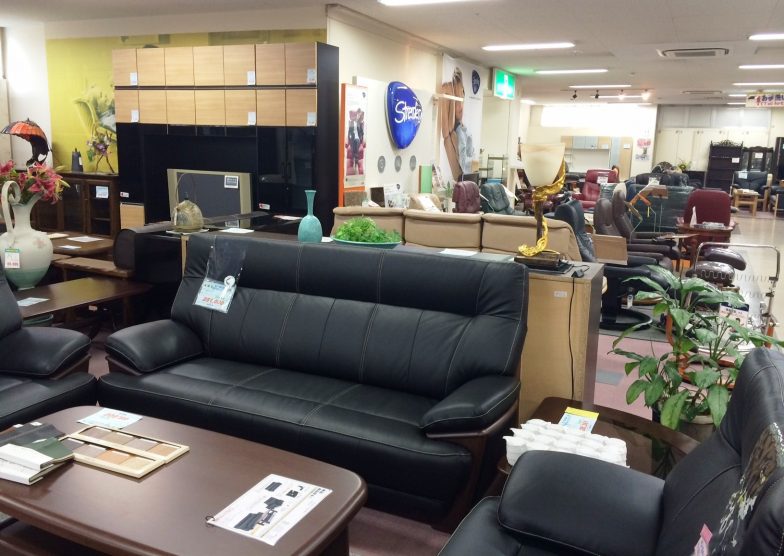 To maximize their use of space the stairs you walk up and down are lined with more furniture pieces. I thought this was a brilliant use of space and also neat in that the pieces between floors could be honestly used in any of the areas of a house. It must have been an OCD-mind like mine that thought that one up.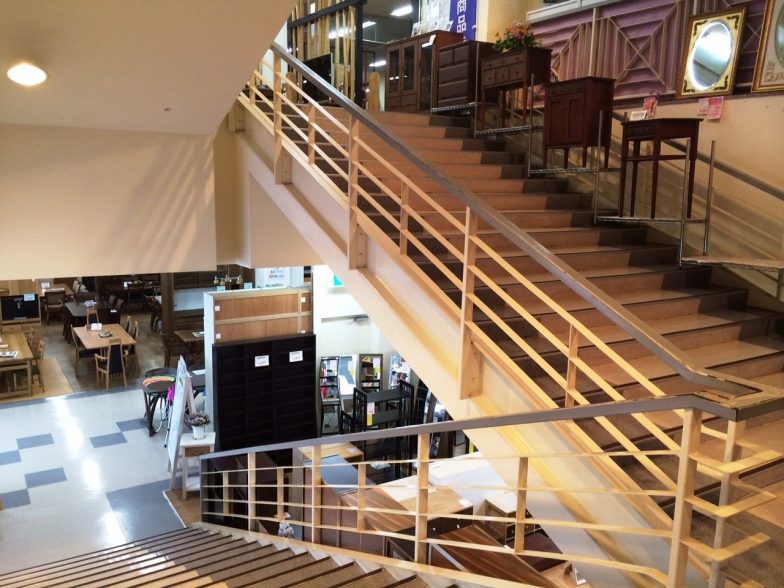 The third floor holds all the bedroom furniture. They had a variety of mattresses, dressers, wardrobes, and nightstands. Since our main objective for our outing was to find a small dresser for our compact nursery, this area is where we spent the bulk of our time in the store.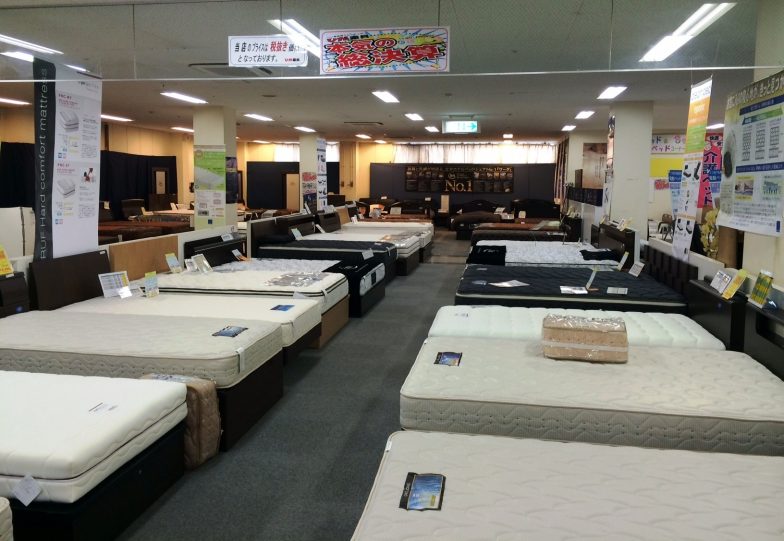 The variety of options was one of the best I have seen in any of the other furniture stores we have been to on-island. They even had a section dedicated to just kids' furniture where you could get a pink or blue dresser, or get one with the silhouette of Mickey Mouse on it. Since all our other nursery furniture is white, we decided to keep it simpler and just go with a white dresser (that way we could continue to use the dresser as our new child grows.) We found exactly what we were looking for just under $200.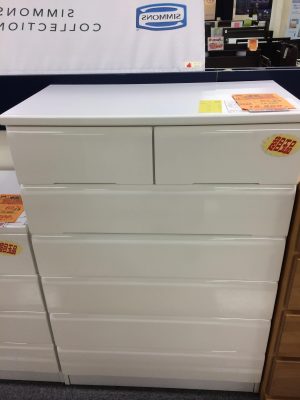 To make our purchase we just flagged down one of the couple of workers in the store and pointed out which dresser we wanted, he wrote down all the information and walked us down the second floor to make the purchase. The lady that checked us out was very nice and friendly; she sat at one of the tables with us and filled out the sales form. This felt very welcoming.
We were able to take our dresser with us that same day. I am not sure if they offer delivery or not, since we had planned to take it with us. All in all I was very happy to find out that Warp was not an arcade, but actually another furniture store. I can see Warp becoming our new go-to place for furniture while we are on Okinawa.
Hours: 10:00 a.m. – 7:00 p.m. (weekdays), 10:00 a.m. – 8:00 p.m. (weekends)
Phone: 098-926-2626
Payment: Yen and Credit Card
Direction: From Kadena Gate 1, go south on 58. Warp will be on the right side of the road across from Camp Foster.
Address: 2 Chome-12-14 Chatan,  Nakagami District, Okinawa Prefecture 904-0116