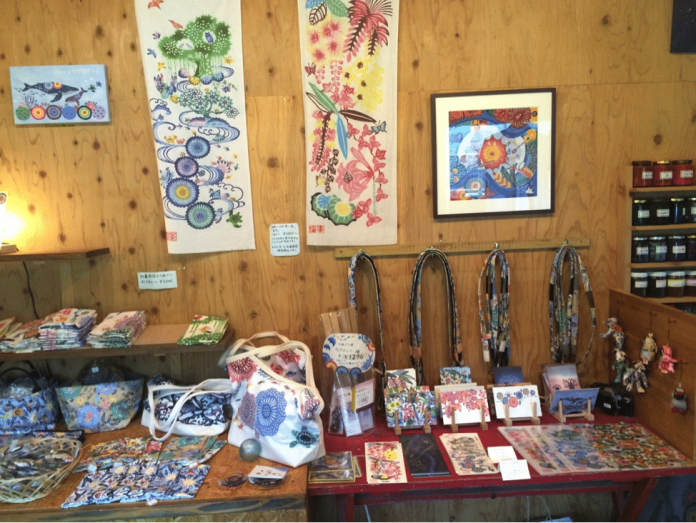 CONTRIBUTED BY KENDRA MIGITA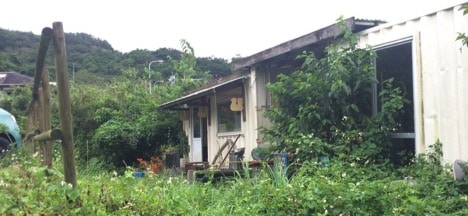 Nestled in the countryside of the island's south lays the most exquisite bingata shop called Nijigame Shouten (虹亀商店), which literal translation means Rainbow-Turtle Shop. Though the shop and workshop are located within a shipping crate in the middle of the jungle, like a geode, the exterior does not match the majesty of treasures within.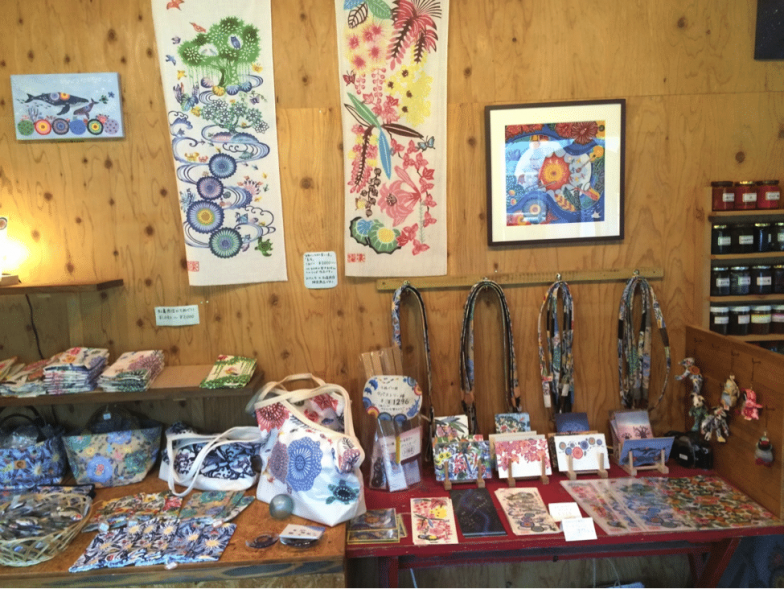 After falling in love with bingata and Okinawa, Asuka Kametani moved from mainland Japan to study the art form at an Okinawan university. Now a full-time artist, her style consist of combining traditional and modern motifs within the bingata art from. The modern motifs allow her to explore scenes and seasons not typically seen, such as starry skies and snowflakes.

She also adds certain mythological characters that contain meaning to her, such as the rainbow-turtle, a symbol of long life and a partial pun on her name's kanji.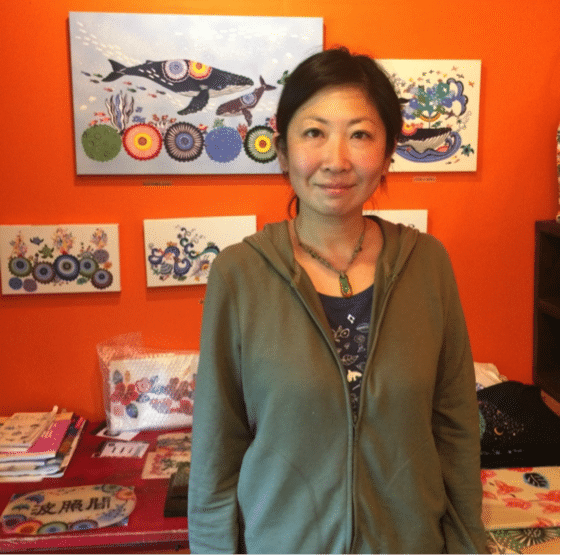 Serious bingata collectors will love the heirloom quality wall hangings while those new to bingata will find fabulous mementos to commemorate their time in Okinawa or as gifts for friends and or family back in the U.S.
Would you like your name or a special message illuminated with beautiful bingata motifs? Asuka also does commissions.

Her wares also consist of canvas displays, clothing, tenugi (Japanese hand towels), book covers, bookmarks, keychains, postcards, lamps, file covers, totes, and so much more. Another interesting fact is that she illustrates children's books in bingata and tours doing readings and displaying her gallery. She sells copies of her books in the shop.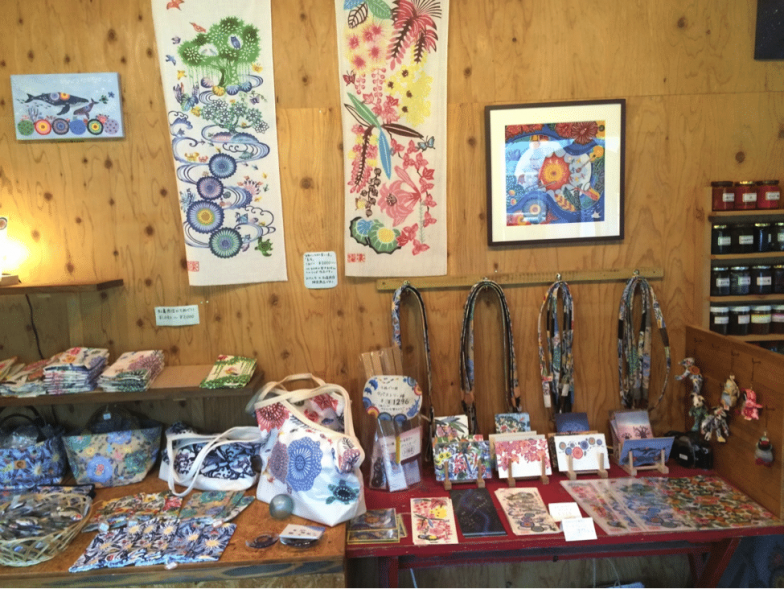 Periodically, she will host bingata how-to workshops. For more information about where and when; keep tabs on her website and or her blog. At this time, the sites are not in English. However, if a translator/interpreter is necessary, Asuka's mother speaks English.
The shop is open year round except for Mondays, Thursdays, and Japanese holidays. While not necessary, it is appreciated if you call before coming, not for an appointment, but that is just so she can walk down from her nearby house, in the unlikely event she is not creating in the studio within the shop. "If the flag is outside; my shop is open," said Asuka.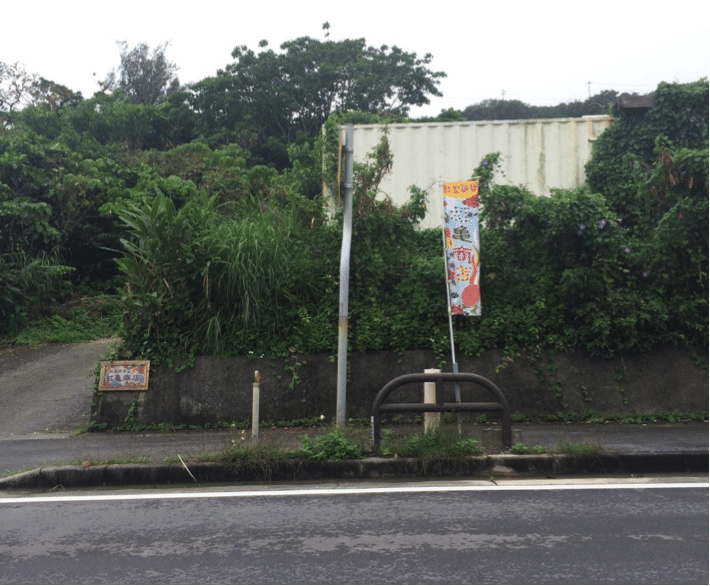 Rainbow-Turtle Bingata is close to both Thai in the Sky and Seifa Utaki, making it a fabulous stop on a trip down south.
---
Rainbow-Turtle Bingata
Email: kame10000@hotmail.co.jp
Phone: 090-8293-1138
Hours: 11 am to 5 pm year round (Closed on Mondays, Thursdays & Japanese holidays)
Website: https://www.k5.dion.ne.jp/~nijigame
Blog: https://nijigame.ti-da.net/
Address: 901-0613沖縄県南城市知念字吉富サウジ原 335-1
Yoshitomi-335-1 Chinen, Nanjo, Okinawa Prefecture, Japan
GPS Coordinates: 26.1681151, 127.81787529999997
Directions: Though not the most direct, the easiest way is to take route 329 to 331. Rainbow-Turtle Bingata will be on the right-hand side a little after the intersection of 331 and 86.
Parking: Available