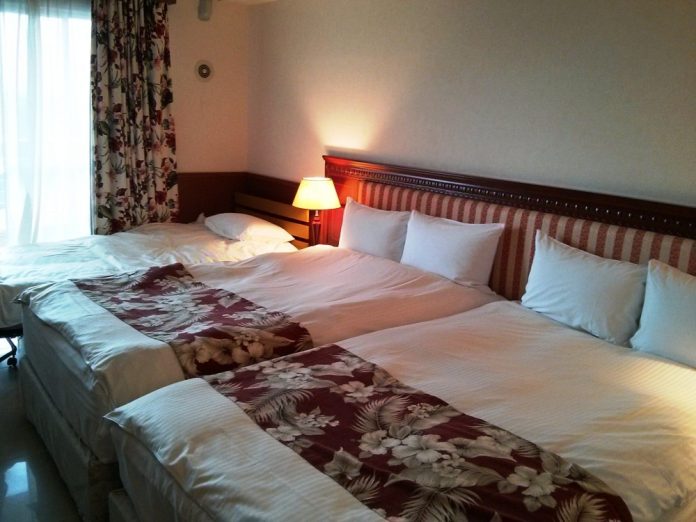 CONTRIBUTED BY MARLOW TOWNES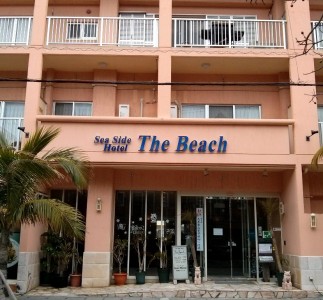 Are you stationed on Okinawa and don't have room for your visitors? Are you stationed elsewhere in the Pacific and want to catch a Space-A flight to Okinawa for a vacation?
My parents recently visited for three weeks, and although we all love each other and get along quite nicely, everyone needs their own space (especially after dealing with two energetic grandchildren for a twelve-hour day.) It was on this note that I set out to find them a comfortable, convenient hotel they could stay in for one week of their visit.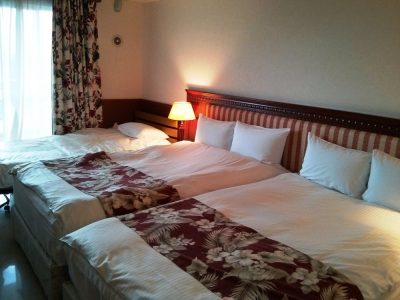 I found the perfect spot at Seaside Hotel: The Beach. The rooms are comfortably equipped with two beds, a small table and chairs, desk, tv, private bathroom (with bath and facial towels), air conditioner, lock box, hot water dispenser, hot plate, ceramic mugs and spoons for tea or coffee.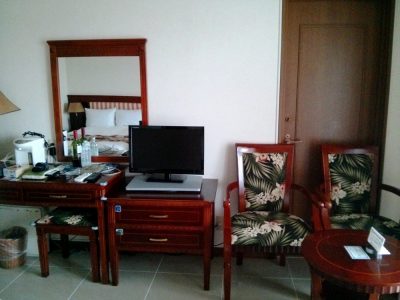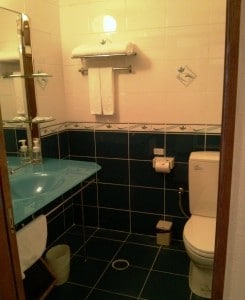 Additional amenities include a hair dryer, bathrobes, toothbrushes, razors, shampoo, conditioner, body soap and an air filtration system. Hokulea Restaurant is located on the fifth floor and offers beautiful sunset views with a nice restaurant and bar. There is free wifi available in the lobby and the restaurant.
The daily rates range from 11,550-19,950 yen depending on the season and type of room. The price includes a Japanese-style breakfast buffet with miso soup, salad, rice, eggs, bacon, cereal, juice, coffee, and tea.
They also offer weekly and monthly rates (see photo below) which do not include breakfast, but are quite economical for longer stays.
If you are looking at this for a possible vacation location: This would be a short taxi ride from the AMC Terminal on Kadena Air Base (approximately 5km). The hotel is located less than one block from the Sunabe Seawall, which is a prime location for diving and snorkeling with dive shops located on almost every corner. There are also plenty of wonderful restaurants, bars and cafes within walking distance (see To Eat By Location, Sunabe.)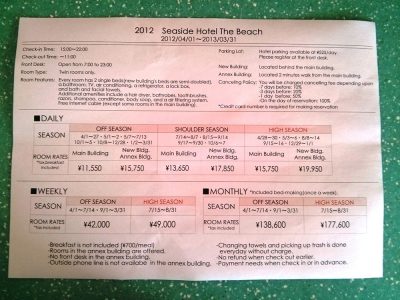 Directions:  From Kadena Gate 1, head south on 58 turning right at the first light immediately out of the gate, like you are headed to the Sunabe Seawall. Turn right at the third light. Turn left at the sixth street on your left where you will see a large blue and white sign reading "Seaside Hotel The Beach" on the cinderblock wall. The hotel will be on your right.
Phone: 098-926-2674
Address: 〒904-0113 沖縄県中頭郡北谷町宮城3-134
Website: Sea Side Hotel: The Beach