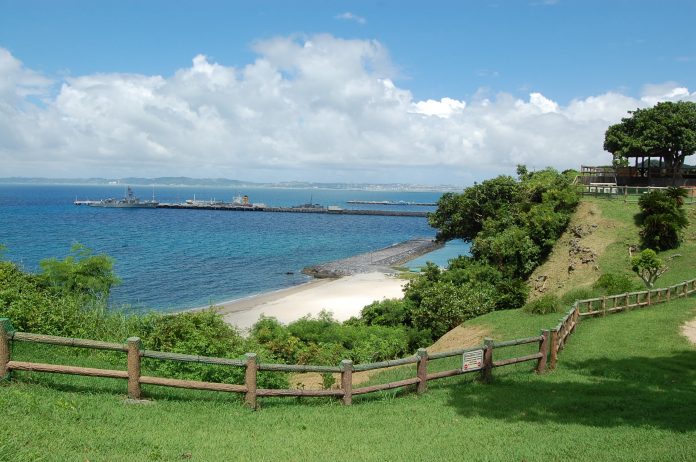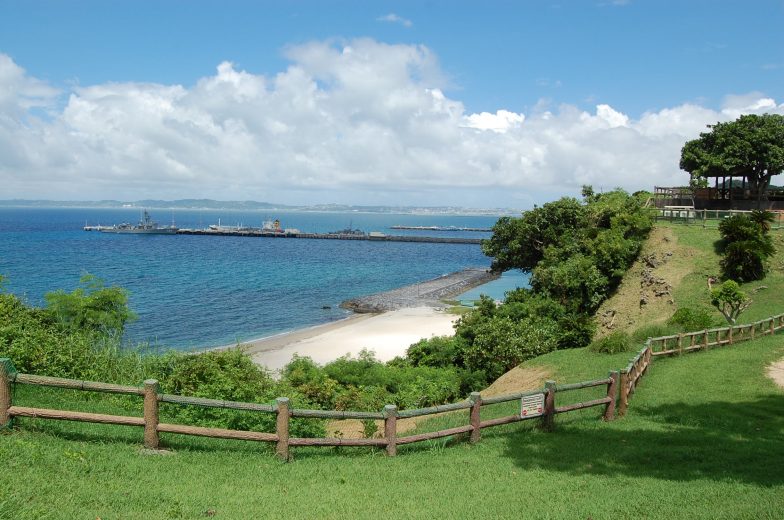 We will be publishing base reviews of all US Military Installations on Okinawa over the next few months. Many thanks to Anthony for taking on this time-intensive and incredibly helpful series for our readers!
CONTRIBUTED BY ANTHONY CAMINA
White Beach, Uruma City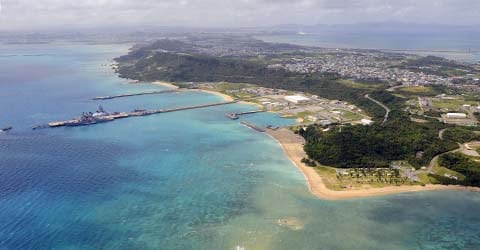 Overview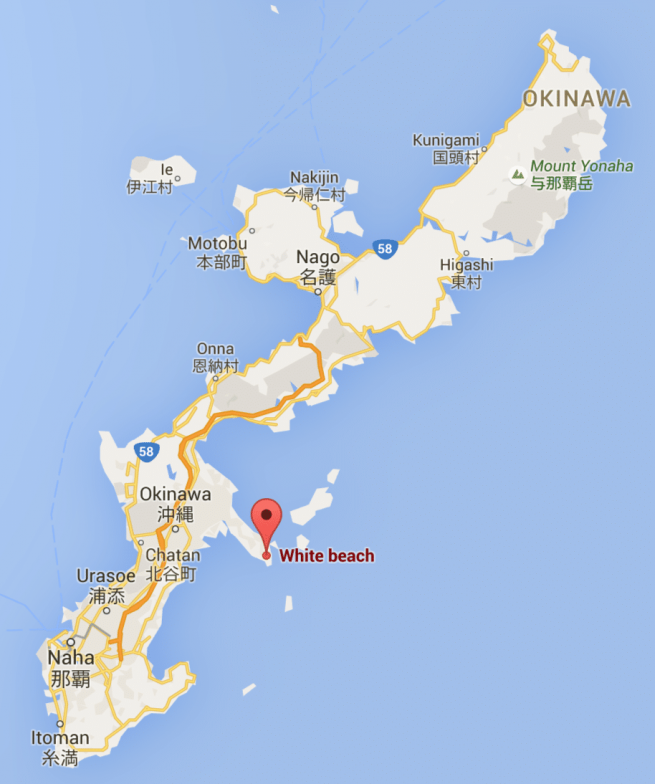 White Beach is a United States Naval Facility located off the Katsuren peninsula, which is surrounded by brilliant blue teal water and spectacular views of Nakagusuku Bay. Built in 1945 after the Battle of Okinawa, the facility was originally intended to be the primary staging ground in preparation for the invasion of the Japanese main islands. Uruma City is synonymous with bullfighting and has one of the largest Okinawan venues on the island.
Lodging
White Beach does not have accompanied housing located on the facility. Most accompanied personnel that work aboard White Beach lives on the neighboring Kadena Air Base. the Air Force controls all housing on Okinawa. For more information or floor plans, you can visit the Okinawa housing website at https://www.housing.af.mil/okinawa/
Currently, you can only live off base if your designated housing areas are 98 percent filled or above. Generally, 4 bedroom housing fills up the fastest. The housing occupancy numbers are updated weekly.
Unfortunately, there are no temporary lodging units White Beach. Typically most inbound families to White Beach stay at the Westpac Lodge (Camp Foster) https://www.mccsokinawa.com/lodging/ or Shogun Inn https://af.dodlodging.net/propertys/Kadena-AB (Kadena AFB).
Shopping
The base has a small convenience store in the Port of Call Club complex called Skoshi Mart. The Club building is at the center of the Naval facility adjacent to the beach. The exchange website for White Beach is: https://www.navymwrokinawa.com/programs/cab782ef-d9a5-4965-96f0-77269d14b4d7
There is a Community Bank ATM right in the heart of Skoshi Mart.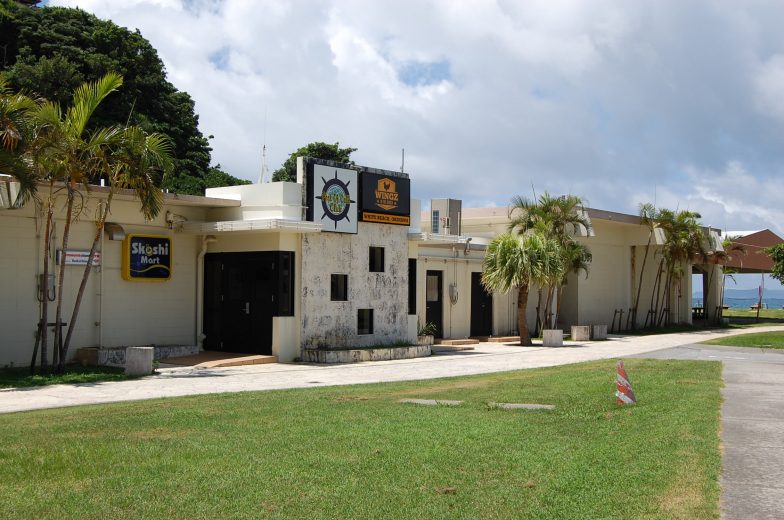 Dining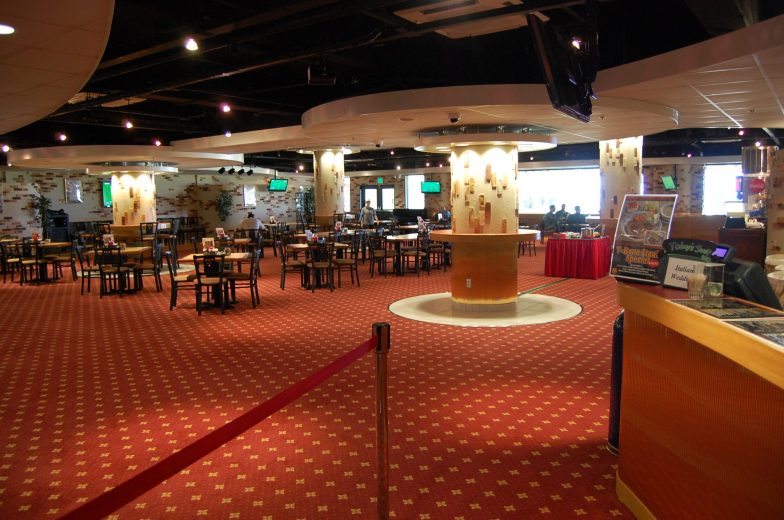 Navy MWR has two dining establishments on White Beach and both are located in the Port of Call Club. The first, Wings on the Beach, specializes in flavored chicken wings. Think of it as the Okinawa version of Buffalo Wild Wings. The second is a Subway sandwich shop. https://www.navymwrokinawa.com/programs/cab782ef-d9a5-4965-96f0-77269d14b4d7
Recreation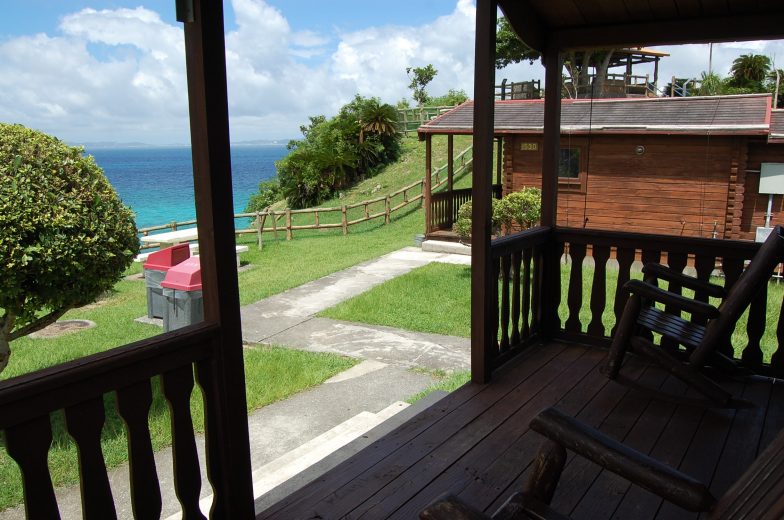 This is the area where White Beach really shines as a much closer alternative to the fun yet further down the road Okuma recreation facility. Here you can enjoy such activities as miniature golf, beach volleyball, picnic pavilions, and children's playgrounds. Ground zero for everything recreation related is in building 1096. At the recreation services building, you can rent paddle boats, camping equipment, and sign up for Jet Ski classes. You can contact the recreation office at 622-1877 from 0600-1800 Monday through Friday and 0900 through 1800 Weekends and Holidays.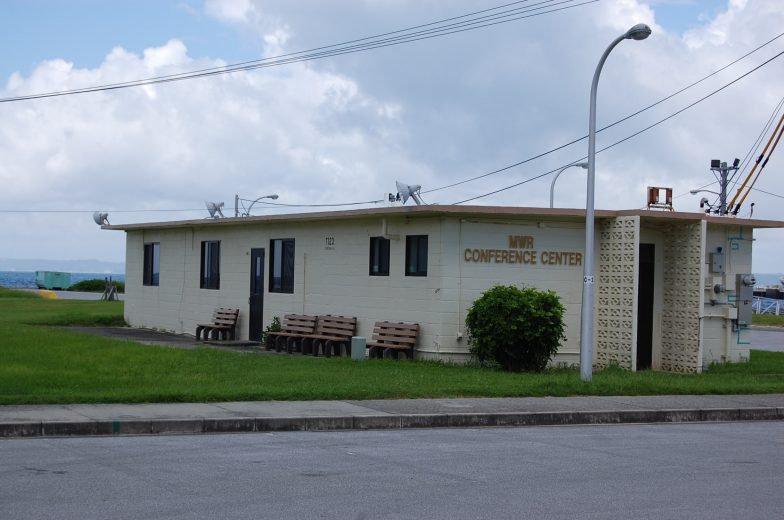 There are catering and conference room services available on White Beach. To book an event call 634-8071.
If you are in need of party equipment such as canopies, tables, chairs or bouncy houses you can contact Navy MWR Special Programs at 634-6921.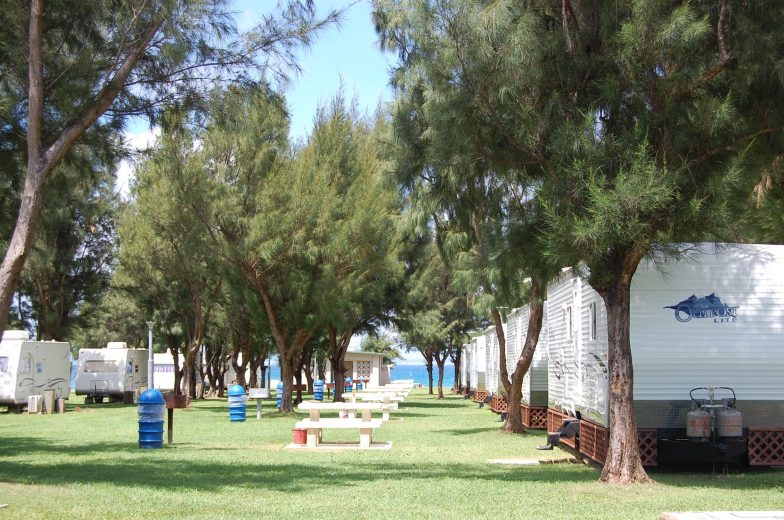 Navy MWR does rent beach cabins, log cabins, campers and tent sites which are pet-friendly for eligible Active Duty, Retired, DoD Civilians and their dependents. The reservation number is 098-961-6952 commercial and 315-634-6952/6954 DSN. Visit the Navy MWR website for more info: https://www.navymwrokinawa.com/programs/a48e690f-cf11-46cf-896e-3e649eda1f59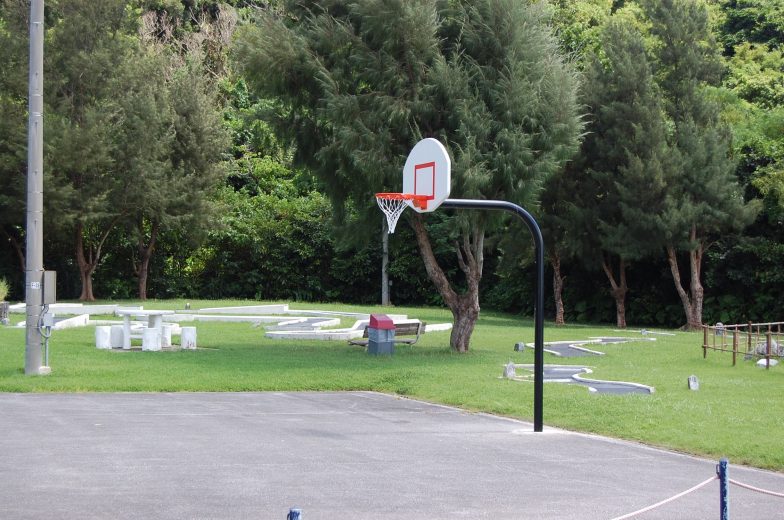 There are an unmanned gym and tennis court across the street from the base pool.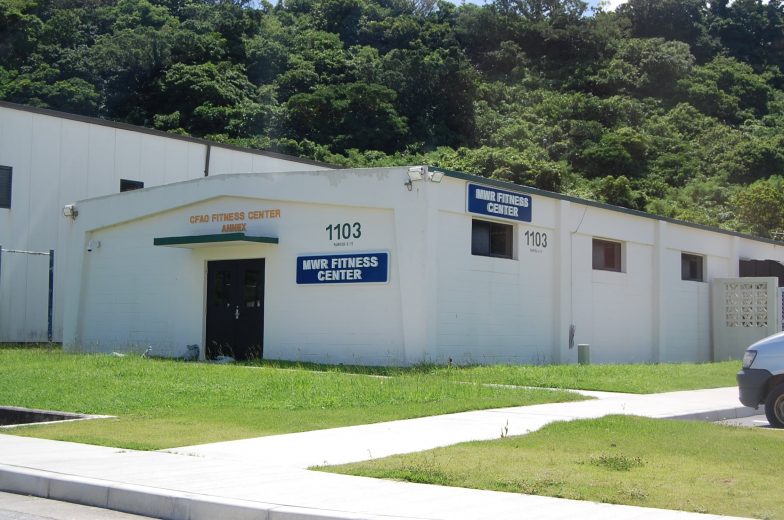 The base pool is across the street from the Port of Call Club.
Education
Housing locations determine where children go to school on Okinawa. Hence, all of the base schools are run by the Department of Defense Education Activity (DODEA) Pacific and are considered to be the safest and highest performing in the nation. For more information on DODEA schools on island visit: https://www.dodea.edu/Pacific/Okinawa/
Popular Nearby Attractions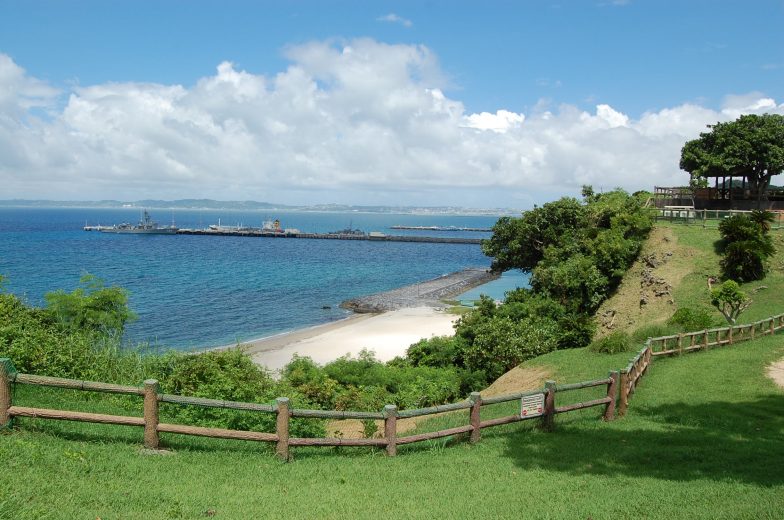 The Katsuren peninsula was once one of the most prosperous areas in the old Ryukyu kingdom. Now the areas surrounding White Beach are a treasure trove rich in historical significance and scenic beauty.
Finally, below are but a few suggestions by fellow Okinawa Hai alumni that you can use to embark on your own adventure.
Katsuren Castle Ruins. This majestic ruin was once home to Lord Awamari. Awamari was born a peasant in Yara (near Kadena) and eventually rose to power to become the Lord of Katsuren. Legend has it that young Awamari tossed the previous Lord (who was said to be a cruel tyrant) off the top of the castle. A massive conflict involving Lord Awamari (Katsuren), Lord Gosamaru (Nakagusuku), and King Sho Taikyu (Shuri) occurred, becoming one of the most significant events of the Ryukyu Kingdom and be later known to history as the "Awamari-Gosmaru incident."
Nuchi Masu Salt Factory. This fascinating facility has gorgeous walking trails and is located across the Kaichu Doro Bridge on Miyagi Island. Free tours, samples, and award winning salt featured in the Guinness Book of World Records await you here. There is even a very nice café located near the gift shop.
Kaichu Doro (The Red Bridge). This scenic landmark not only connects Henza, Miyagi, Hamahiga and Ikei islands but also serves as a worthwhile attraction on its own. The bridge has parks, beaches, ample parking, public facilities, restaurants, a museum, and markets.
Ikei Island. This island has some great beaches and on a nice day a very beautiful and picture worthy drive. Here are two articles that focus on the beaches one is by Kristin Little and the other is by Jennifer Shue, both have great pictures of the area. https://okinawahai.com/oodomari-beach-on-ikei-island/ and https://okinawahai.com/ikei-island/
Hidden Beach on Miyagi Island. If you are feeling truly adventurous you can track down this gem.
Hamahiga Island. Holly Bates wrote a great article about Hamahiga which would be a great guide for a day trip.
Muruku Beach. This beach is a popular spot for those looking to escape the crowds and parking fees of the other beaches in the area.