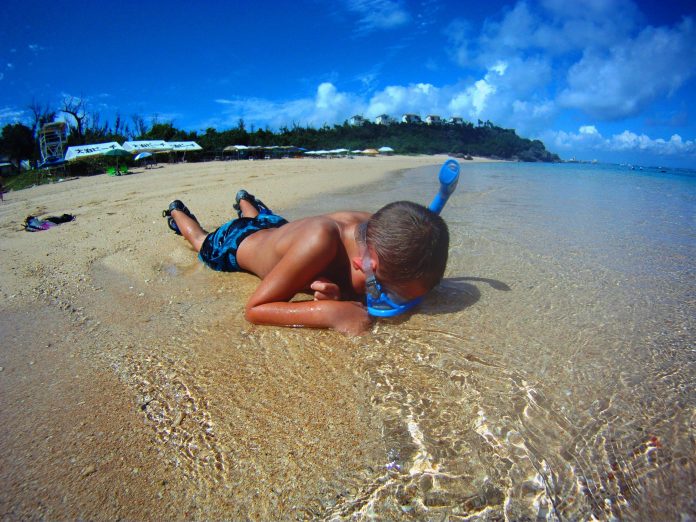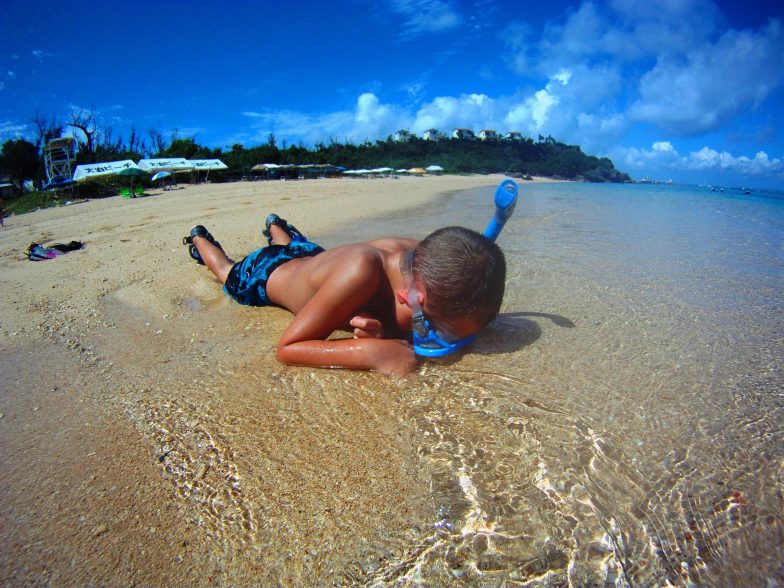 CONTRIBUTED BY KRISTIN LITTLE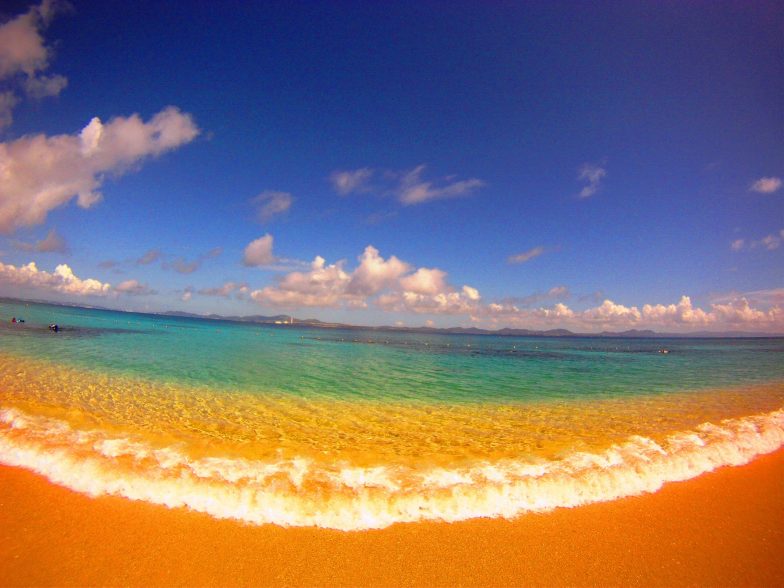 On a quest to find a snorkel spot for our first time snorkeling, and a place that was also safe for our 8-year-old, we found Oodomari Beach (Mama San Beach). Located on Ikei Island, this beach was exactly what I envisioned beaches to look like when we got orders to Okinawa.
The white sand drops into crystal clear water. We were only shin deep when we bent down and stuck our masks in the water. There were fish all around us!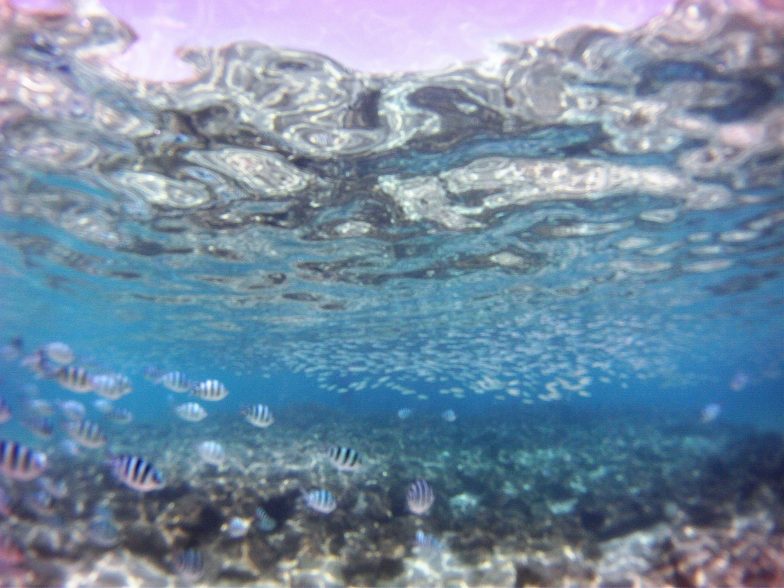 It was amazing to see so many fish swimming around. For our first time snorkeling, it was an experience to remember! There were some coral spots a little deeper in, where there were even more tropical fish to swim with.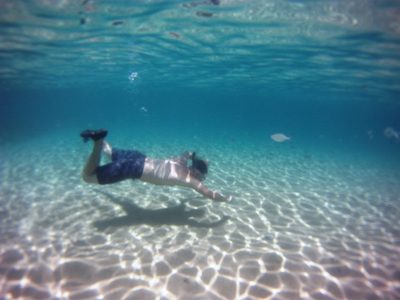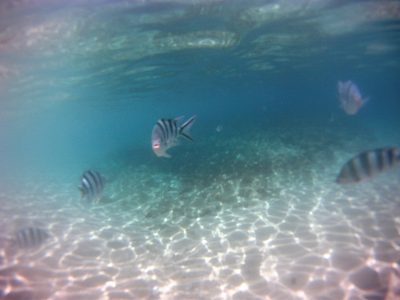 The beach itself has a roped-off swim area, lifeguard stand, shade areas for rent, food for sale, life jackets & tubes for rent, and bathrooms at the top near the parking. Bathrooms are squatty potties, but it's better than peeing in the ocean! We brought a cooler, umbrella, and our own chairs and that was just fine.
Parking can get tight, but we went early in the morning, so we had no problems. There is also a parking attendant on duty, so I guess you are supposed to leave your keys in the car so they can move them around. For our first time ever snorkeling, it was exactly what we hoped for, and well beyond our expectations.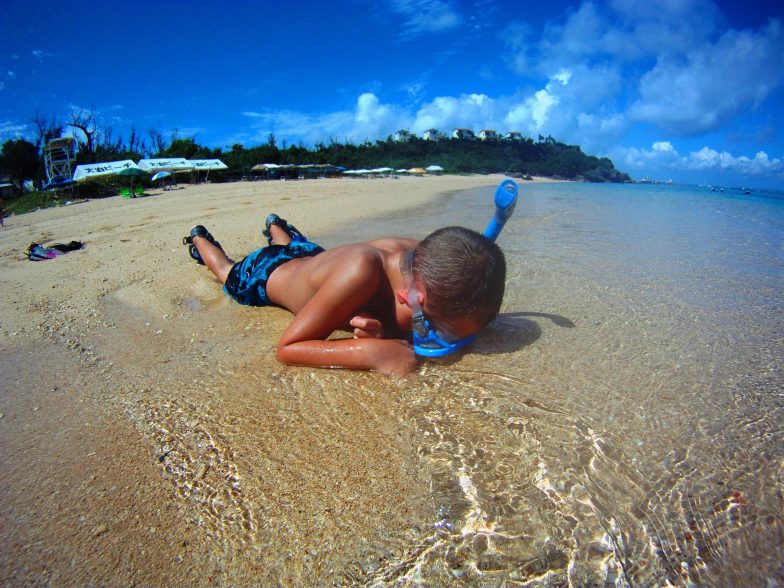 Cost: 500 yen per adult and 300 yen per child (we paid cash). You pay at the entrance and a woman handed us a paper explaining the price and parking.
Website: Oodomari Beach
Directions: From Kadena Gate 3, follow 85 all the way to 33. Turn left onto Route 33 to Route 37. Turn right on Route 37 (the second one that ends at the ocean). Take a left on Route 10 that crosses a bridge to Henza/Hamahiga Island. You will stay on 10 for awhile and go over Henza Island, Miyagi Island, and finally to Ikei Island. Once you get onto Ikei Island, you will see Ikei Beach just off the bridge. Keep going passed Ikei Beach. From here, it gets confusing for me to give you proper directions. You drive through some fields and are sure there is no beach around. Your best bet is to put this address into your maps: 1012 Yonashiroikei, Uruma-shi, Okinawa-ken, Japan and follow it, it will take you right to the beach!
Address: 1012 Yonashiroikei, Uruma-shi, Okinawa-ken, Japan
Google Map Coordinates: 26.3936459, 127.99160559999996